Villa in Las Chapas, Marbella East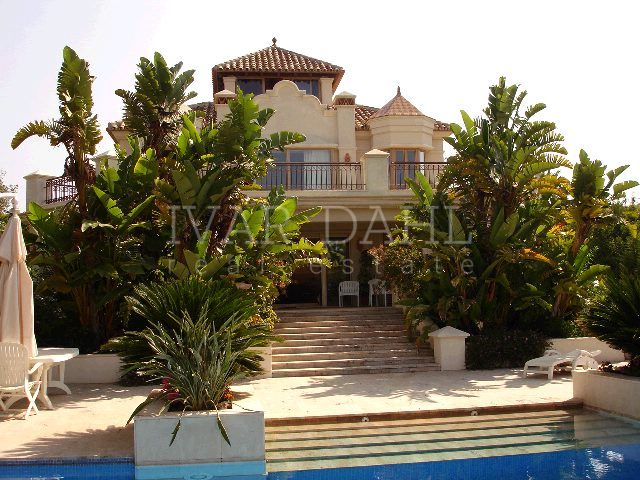 //media.inmobalia.com/imgV1/B8vEv5Xh8DZJ8zA8HsKlVQQovHvPS2nS1REiasNjjf37J7WfKOkiQxSIhRrnU2OBFkknCXNFUkYS7Hh9o9IZ_QJ9eIkyovF8XmXmzCTt~7sbtpi9KJPo7R_x4Ny4~uFxDFBDy6uhh_aZSDWwYhtaAPOvN11Zq8JfdgM_IBYcC22CfdzCMJ5ZwLRV8m3piZCJxq3~175HQ9r6Nrxaeonlx_t02eiORdSSMl2EaihD_RSwf5UzBHRl53WWewiUMNuo1_z0YR8V~14JzXMsVscJCB~tZFwIU2kI7RE5hDA-.jpg
//media.inmobalia.com/imgV1/B8vEv5Xh8DZJ8zA8HsKlVQQovHvPS2nS1REiasNjjf37J7WfKOkiQxSIhRrnU2OBFkknCXNFUkYS7Hh9o9IZ_QJ9eIkyovF8XmXmzCTt~7sbtpi9KJPo7s3uVplsCHvkyK11cgVU3b13X1TiYw2LMC2vMAbY1DLzkArVkGU~QRh374Ol7adEJntzOx~vKVElvoaqI7j3SFeff~X1vegRflD_sMbnAuwb_U32RkFqi77MGQNHM18vxMNKnl0TNW2CxkR~bEb0bw95mnzjjv1I5ecZxQQbrVgrkrYPLQM-.jpg
//media.inmobalia.com/imgV1/B8vEv5Xh8DZJ8zA8HsKlVQQovHvPS2nS1REiasNjjf37J7WfKOkiQxSIhRrnU2OBFkknCXNFUkYS7Hh9o9IZ_QJ9eIkyovF8XmXmzCTt~7sbtpi9KJPo7s3uVJgVVDoNE3Z7m3fmdeU_6721noMP1LNoVtbk9JMxjx29Z9XcMpRvDiZWU1PsHNDfXaoAgqfYpa5hH~gn6tcBG~SfmN63Xt6SdndQguiXZEYH5GbRRuJRHmOe9qPgAghY0OwLFCORLlPMFK~ttj80A0MqIc40UtehaG4KcU~IDGxy9Ck-.jpg
//media.inmobalia.com/imgV1/B8vEv5Xh8DZJ8zA8HsKlVQQovHvPS2nS1REiasNjjf37J7WfKOkiQxSIhRrnU2OBFkknCXNFUkYS7Hh9o9IZ_QJ9eIkyovF8XmXmzCTt~7sbtpi9KJPo7s3uWtBGqThes~0wITTLvytymj7311MpGt0em5ZhCGIa~nWi_9X3736Q2jJSWn5W6h3WSUqrsjkcj63XcwvfL81igo40_QbmVC2RtPHLBljFgbzD6oF4WXpJd84HLgOPJi371lnHgveoMn29UeFhsNagj3zSYphS4JOetya10DFSmoKqEH0-.jpg
Price

2.700.000 €

Ref.

2092

bedrooms

4

bathrooms

4

Built

382 m²

Plot

1.000 m²
Villa in Las Chapas, Marbella East
Las Chapas Playa, Marbella. Prestigious Villa, 250 meters away from sandy beach. 4 bedrooms, 4 bathrooms, 1 guest cloak room, spacious living room with fireplace, separate dining room, chill-out or reading room in a tower, fitted kitchen. Covered terrace leading on to beautiful garden and to a big balinese style swimming pool. Open upstairs terrace with panoramic sea views. Floor heating, Air conditioning in upstairs bedrooms, centralized vacuum cleaner, 2 water tanks, best quality windows, alarm system and garage for three cars.
Features
Fireplace
Alarm
Living room
Central heating
Fully furnished
Similar Properties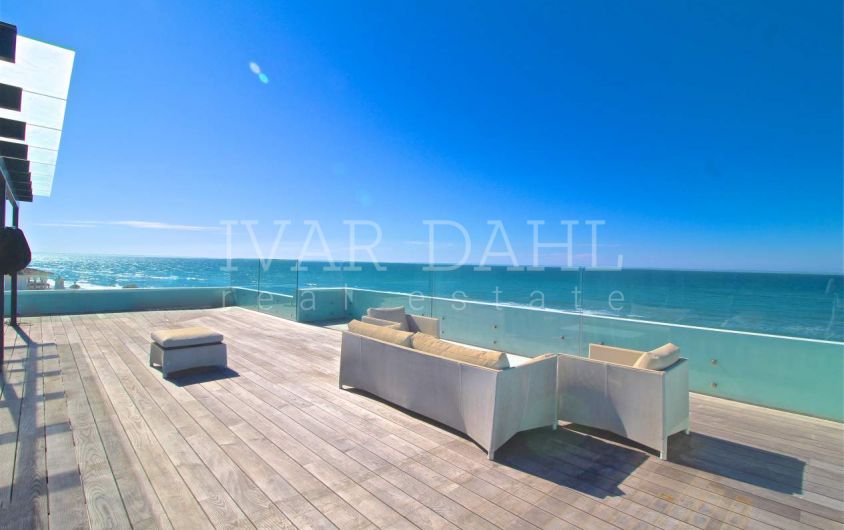 Frontline beach villa in East Marbella. This spectacular property is located right on the beach on the east side of Marbella. It is close to all the facilities of Marbella, and just a short distance from the ...
5

bedrooms

5

bathrooms

430m²

built

47m²

terrace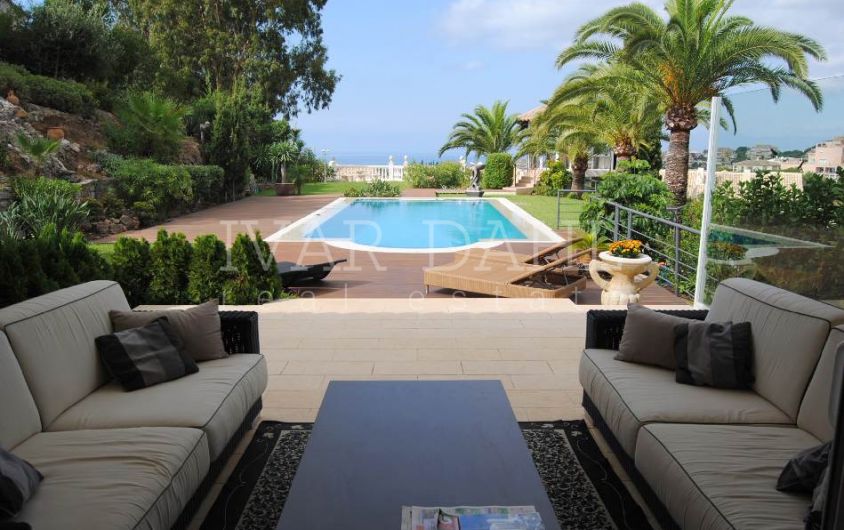 ELVIRIA, MARBELLA. An exceptional Villa with wonderful open views to the sea, Africa, Gibraltar and mountains. The house is totally reformed just short time ago. Interior is luminous and built with high ...
4

bedrooms

4

bathrooms

497m²

built

2.944m²

plot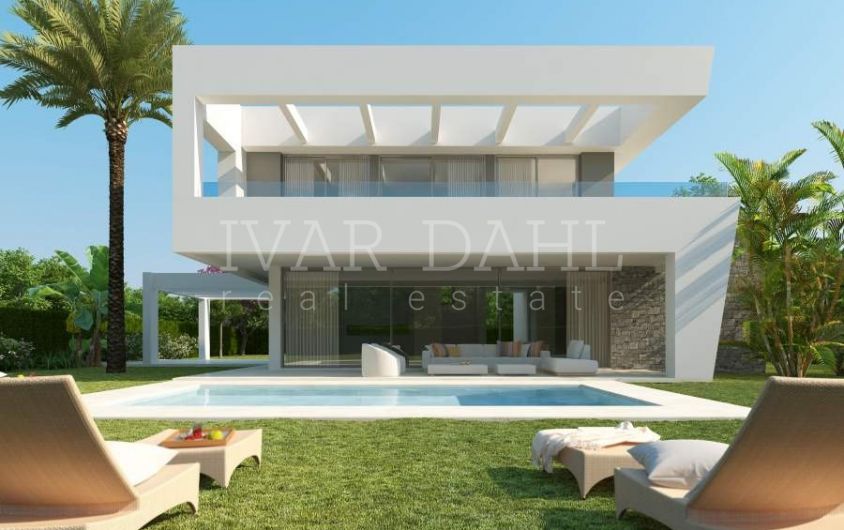 Rio Real, Marbella. This new Villa project just east of Marbella town in a peaceful residential area dominated by gentle olive and pine-clad slopes, golf course, beaches and dunes. This location has the ...
3

bedrooms

3

bathrooms

340m²

built

517m²

plot