Villa in Benahavis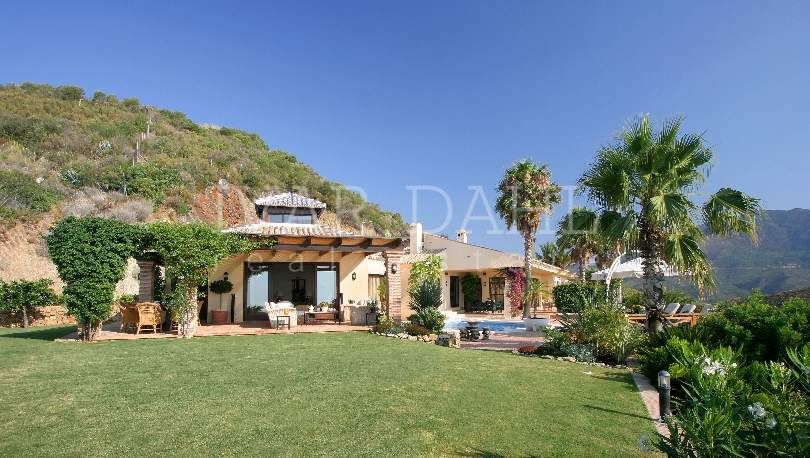 //media.inmobalia.com/imgV1/B8vEv5Xh8DZJ8zA8HsKlVQQovHvPS2nS1REiasNjjf37J7WfKOkiQxSIhRrnU2OBFkknCXNFUkYS7Hh9o9IZ_QJ9eIkyovF0EtfMks7LeT2KNmTaeCjG7dj22YzEpxYdQz49Do~PbXtcmuMtJCPVrTLc9AkVqVpvETeTms_4AZNGRFuSY5U~PsqJZEPSmk2P76kBAwA7sGmu8LtX3FhUij6LdS2Vr0ytB_Rjyxis1IkT2yuE2Wpq~eqKdX2XwBDkWsh_PLGOy7uRWE~KjxULsSAh1NXWkcKmWh3ubbaX.jpg
//media.inmobalia.com/imgV1/B8vEv5Xh8DZJ8zA8HsKlVQQovHvPS2nS1REiasNjjf37J7WfKOkiQxSIhRrnU2OBFkknCXNFUkYS7Hh9o9IZ_QJ9eIkyovF0EtfMks7LeT2KNmTaeCjG7dj3Y~pe4bHTNubziXmAE~QE28dSqDv1KDLeMuDDFJvbG9moIIzuFXsC64csVtyv9tMO9J2lBMH0KUnY3yEbwROs~81Ub5sqZrgLb_mDXP718MxN5vHftEprgNuEliDVlMMzdDYUsc0EqY_d4jPyYEMvL9GlHtkjn7fOiTJ3MU4LgXa9WrtZ.jpg
//media.inmobalia.com/imgV1/B8vEv5Xh8DZJ8zA8HsKlVQQovHvPS2nS1REiasNjjf37J7WfKOkiQxSIhRrnU2OBFkknCXNFUkYS7Hh9o9IZ_QJ9eIkyovF0EtfMks7LeT2KNmTaeCjG7dj22Y_FQ6lIGaA9A2~qkkJiUNKeBzYWalw1U4Y7iAclfu5kO2ovdcJAXJLcAG0HkSm93zOioCZn5rq1ibtMqf5pkW_mNVZ5rwsVsPyNsCxMkWyRCN8kRTSgcCBodKxjtCiUoHcoc5leXbuhV0A6dVtxTQV_zMogQjV8k8R9MhIcXgTzHR8d.jpg
//media.inmobalia.com/imgV1/B8vEv5Xh8DZJ8zA8HsKlVQQovHvPS2nS1REiasNjjf37J7WfKOkiQxSIhRrnU2OBFkknCXNFUkYS7Hh9o9IZ_QJ9eIkyovF0EtfMks7LeT2KNmTaeCjG7dj3YteMO~NUYQtTN5xMFoxxYU1180yYtvhy3JNPxCfPti_LD5mhFTL89fiVuBO4eYvmJ8VMcOhsey5k~Ots1eDFI3YgXsE~XpsjJmAGRuj95_eeLzOarpKPs7PbvNld_FEhoL1HOPtbtu9aKMjxgbnujO~Q0WKe1sgLTuMrXFbdHOaTUHxS.jpg
//media.inmobalia.com/imgV1/B8vEv5Xh8DZJ8zA8HsKlVQQovHvPS2nS1REiasNjjf37J7WfKOkiQxSIhRrnU2OBFkknCXNFUkYS7Hh9o9IZ_QJ9eIkyovF0EtfMks7LeT2KNmTaeCjG7dj3Ytn7fLbMjCK~d9kTnqftR2J4dahKJyHstqgMfAYDJkAOGnrOpXygmX9Al0x56vekVwknk3h0UOKivRq8LUW8tk7XIHlUJXIMag~l0LJ7sGLRJMtUdJvyoaKbBlIUPu~fskd7k8E~0AJ~912f2wwr56V9m_pzOdG4uNfixSQH_BQevkz_.jpg
//media.inmobalia.com/imgV1/B8vEv5Xh8DZJ8zA8HsKlVQQovHvPS2nS1REiasNjjf37J7WfKOkiQxSIhRrnU2OBFkknCXNFUkYS7Hh9o9IZ_QJ9eIkyovF0EtfMks7LeT2KNmTaeCjG7dj22YA0zH6hB1_1g2NitqhmZJbPVSZLZ9d4zZdHPioQYF5Hh52aXxV5TPoMZU9qvSp1bjjNyXcfQtnw4ijqEiSLcSUcM4tw9EWm2lc0kJnzAAf6zfFGTPQg10FG_KlNsvAx3KsAe8ACFHEovFzFActJgi9SyHmgztQatTKGKWHWdwhj1NtT.jpg
//media.inmobalia.com/imgV1/B8vEv5Xh8DZJ8zA8HsKlVQQovHvPS2nS1REiasNjjf37J7WfKOkiQxSIhRrnU2OBFkknCXNFUkYS7Hh9o9IZ_QJ9eIkyovF0EtfMks7LeT2KNmTaeCjG7dj22YE23HWLH1Tm8ue5k8qqqjWs3fiKY7onJn9ksNHt2~b1lqVGtJ2ZvwEltdsU1stuA2px6XrvFAaQNcbUXUdl50Dzrh71dXoZb4SwWH_RoEFQqRqKrsMq9Q8MP0L3W1YuLIfZt0ZTX89IhVONiDtsPtYkY~kIoMWKiQ3jNa~xXjfhCWXR.jpg
//media.inmobalia.com/imgV1/B8vEv5Xh8DZJ8zA8HsKlVQQovHvPS2nS1REiasNjjf37J7WfKOkiQxSIhRrnU2OBFkknCXNFUkYS7Hh9o9IZ_QJ9eIkyovF0EtfMks7LeT2KNmTaeCjG7dj21g9J2HHPjtMLJRgWevYukOw0EioNGjSTX9~mCb5p4rxeevzdVkUCMlfeJlA~I2EcJDV_SH9UH8KDzdtMkuAN2tu68RSfvIlbsgooRiQJyhwGpqBKrlth~5BUdq5lzwSxz3kD2oPQyW~ZJ1zVaH6YUl59aJecsab55fLKiY7ojsfhVzUi.jpg
//media.inmobalia.com/imgV1/B8vEv5Xh8DZJ8zA8HsKlVQQovHvPS2nS1REiasNjjf37J7WfKOkiQxSIhRrnU2OBFkknCXNFUkYS7Hh9o9IZ_QJ9eIkyovF0EtfMks7LeT2KNmTaeCjG7dj21g56imnd95twf9ZRsw46fwbXNOmgYbQWdJvmSywfMKG2YaX4k9d9kWRwEbdczN99MtoHaY0CFqjXJV0vXeMU_avSTY1B0tSR4mtAfdA97bHpGO~MaXaUH4GS6VnR2VMWGp9hYtIbhUQEzvzA8V~42X1ULFs6Gln2BVKIklCbTGTLID3t.jpg
//media.inmobalia.com/imgV1/B8vEv5Xh8DZJ8zA8HsKlVQQovHvPS2nS1REiasNjjf37J7WfKOkiQxSIhRrnU2OBFkknCXNFUkYS7Hh9o9IZ_QJ9eIkyovF0EtfMks7LeT2KNmTaeCjG7dj21g26OftKWw_IfodeG4~CQJmyPCZdAVAO465fDTSVBMEvlXbs9en7ZaxJd1oKmrIGWmfiQzCQjMqp6_VZ5aN~S~3QuJp6et5n~hWbuKJTWdHeslXylXVXgjJWRDt5wXmIYVwtrrUpDJqbdQgH82ro1dGCzD10Sjb76mjg9aUGVuuLRt2k.jpg
//media.inmobalia.com/imgV1/B8vEv5Xh8DZJ8zA8HsKlVQQovHvPS2nS1REiasNjjf37J7WfKOkiQxSIhRrnU2OBFkknCXNFUkYS7Hh9o9IZ_QJ9eIkyovF0EtfMks7LeT2KNmTaeCjG7dj21gw9WMjMio4WTnln_wWiHjEUZX9oZ~7Bxjo~yK6Qs~Mr7EXvBDih4X04aaDoVVVo1b4eED8dp0Ygx3lnLt13nO75QvBQelhPx5AA8Aite3n1rdZPG9iW3kgWElH1cRPO4JCmpjHEsCVam_kxHrQhY9UaOY07oKrzK6YMGEqeND19Qq_X.jpg
//media.inmobalia.com/imgV1/B8vEv5Xh8DZJ8zA8HsKlVQQovHvPS2nS1REiasNjjf37J7WfKOkiQxSIhRrnU2OBFkknCXNFUkYS7Hh9o9IZ_QJ9eIkyovF0EtfMks7LeT2KNmTaeCjG7dj21gk7O2qgFfBDbEHyCu2OrkkYJGuF7CFun_gkNVUthJPvzXOP25grDzW5mCOYK4FZB4wt6jKjx~Yh_qSqCyxKTigEPj6_ZZKVuVo88nDFBzxL6X_z3QZozuZexcw9s57ES1jAaiuemYjlTeG6mgH0CHLuJiJUbar3EbzpMnixelbeIe2D.jpg
//media.inmobalia.com/imgV1/B8vEv5Xh8DZJ8zA8HsKlVQQovHvPS2nS1REiasNjjf37J7WfKOkiQxSIhRrnU2OBFkknCXNFUkYS7Hh9o9IZ_QJ9eIkyovF0EtfMks7LeT2KNmTaeCjG7dj21ghVefyXYTKD7GfAWWAnFl_gUljfHE62YKycLQcX4VsXK4G04X_yjCM_WwCyoj7nVLboIvo7sj0Gco7Ch76aSweiVhjQTW69c2rbPN87DNXV5sO_sIxIFZFKP17YKcGQG0_kwi92LYeHNGYiEEYnHlGMihgjpZ840TSsoORn5yEV9w4Z.jpg
//media.inmobalia.com/imgV1/B8vEv5Xh8DZJ8zA8HsKlVQQovHvPS2nS1REiasNjjf37J7WfKOkiQxSIhRrnU2OBFkknCXNFUkYS7Hh9o9IZ_QJ9eIkyovF0EtfMks7LeT2KNmTaeCjG7dj3YVxmIENHJ7i~D559dWvs4VD_~D91Ko0RLAj0RHF0~54uHGEiyGXhYkjAFdDxSEn3iDQalFm~DbKnjbNW06L5K1ifVIvatuAezVBhaJhecvDBJMcR4aINBIFb_d_Mssqqp_osXxPZQHGGj~e1p9OOz4oygWMCYpwG8hGAL1nkAUoC2WM5.jpg
//media.inmobalia.com/imgV1/B8vEv5Xh8DZJ8zA8HsKlVQQovHvPS2nS1REiasNjjf37J7WfKOkiQxSIhRrnU2OBFkknCXNFUkYS7Hh9o9IZ_QJ9eIkyovF0EtfMks7LeT2KNmTaeCjG7dj22Y5CycJ6vdp6jujnKHZyryfK8u0KevLmzSacvz5gzYUhzbJux2aZcCCh76LfwPwSxsbEomkzxc105DsMIL0d4_3sKKKFmlsR2wcjTWsJsPkwQroXljlCn6B4yImuEwSrHanJ6eEan85hW~5MQbutqD1inhYDX3N3HU6amg3wS2rZQu3h.jpg
//media.inmobalia.com/imgV1/B8vEv5Xh8DZJ8zA8HsKlVQQovHvPS2nS1REiasNjjf37J7WfKOkiQxSIhRrnU2OBFkknCXNFUkYS7Hh9o9IZ_QJ9eIkyovF0EtfMks7LeT2KNmTaeCjG7dj3YV5hm097rdzGhO2pqH0aRP4D18qFoAXAlxcKsCvH9L4giu7JgDoacVfwZmpXdB98T5zOFpUBnL8sWn0aHxmoLCN4bXM~AUbtyJ~H4dNOIcjXgdfumcQIyPE0DcN76EW3VKPvV5c6Bu7t5pDgkwG3jN_kJ5YyqTZMiqqr7hoVUObFBvo7.jpg
//media.inmobalia.com/imgV1/B8vEv5Xh8DZJ8zA8HsKlVQQovHvPS2nS1REiasNjjf37J7WfKOkiQxSIhRrnU2OBFkknCXNFUkYS7Hh9o9IZ_QJ9eIkyovF0EtfMks7LeT2KNmTaeCjG7dj3YV87ghl_VLxr8A2c52Ra7xjkVcH8~KGwGqEyw5k2_6uMYuTfU28GSihD6hiMIfSW9aa4x6b0D6YPab0ejmAO~r6~NHrcqDN4XJ5hwUnHHfsWKD_lVhRKdZeSyGYeJuu0JFOKEWBWY5I5DiJorxa_MwhzWVodm70IKGTqxdKu_waTKmfI.jpg
//media.inmobalia.com/imgV1/B8vEv5Xh8DZJ8zA8HsKlVQQovHvPS2nS1REiasNjjf37J7WfKOkiQxSIhRrnU2OBFkknCXNFUkYS7Hh9o9IZ_QJ9eIkyovF0EtfMks7LeT2KNmTaeCjG7dj3YVASEAXcUsN6Uu5OOBK83SoOq1389qOtVeI8O5HMMMBzO6CkbYZajn2vNmFwRn1f4obS4rsJfCluVYTrh1OmGC8npUAmqfmogqlbMwyo6fKDl7nTeC65PNIfmBYmTEdgs9P3KLuBfyJT32aB4QRF~PujAN2cfwLV30I7TtSx9316gj00.jpg
//media.inmobalia.com/imgV1/B8vEv5Xh8DZJ8zA8HsKlVQQovHvPS2nS1REiasNjjf37J7WfKOkiQxSIhRrnU2OBFkknCXNFUkYS7Hh9o9IZ_QJ9eIkyovF0EtfMks7LeT2KNmTaeCjG7dj3YVFW3mqnPVm5CFrpwFUdVVf1IhW5C3jf0BnK965DrRSfO6RbE~NL6gfyV5CZ7ziZjCbG4ir66xe_vLm9jAfGJF6JEBtfjO2xyVSIreqe08uD6BegsfxphG_6NRriZcaDf8auSrlNX4j241dn~VYf8X_JTeoVFhrNl0iZ3V2Uwu9zpD58.jpg
//media.inmobalia.com/imgV1/B8vEv5Xh8DZJ8zA8HsKlVQQovHvPS2nS1REiasNjjf37J7WfKOkiQxSIhRrnU2OBFkknCXNFUkYS7Hh9o9IZ_QJ9eIkyovF0EtfMks7LeT2KNmTaeCjG7dj3YtCCQV2aqtVaKWButf4BAZaVsIWv6mYlI6VMDGH43sO4NTUCE4TufNNV217xr0cfHJhlBiL30hRV1PvgrFgOj7HRnNikSpayXGvaGkvn~f4VvK7zFQv7rlaI2OXIZy3PFn_vD21WuPrgdhX3ny9rdpBTSRX4GIKil1~O4rMrmyCosyxs.jpg
//media.inmobalia.com/imgV1/B8vEv5Xh8DZJ8zA8HsKlVQQovHvPS2nS1REiasNjjf37J7WfKOkiQxSIhRrnU2OBFkknCXNFUkYS7Hh9o9IZ_QJ9eIkyovF0EtfMks7LeT2KNmTaeCjG7dj3YtKlPaIIwngdrGosP4jLMxtav42cJEYBiBYklDuPOgIB2jJiA6XngHcftm8VXCi~nyTHrSW4GpKAReULC8bMKj3j9tF3mBk1JtGoUVannbWoKms~u7nGucUQseZTtTyFIdS~YTwXVChn2z5Got5tTF9C8rcGeBLM6yRQKuR9Vh1jE5r_.jpg
//media.inmobalia.com/imgV1/B8vEv5Xh8DZJ8zA8HsKlVQQovHvPS2nS1REiasNjjf37J7WfKOkiQxSIhRrnU2OBFkknCXNFUkYS7Hh9o9IZ_QJ9eIkyovF0EtfMks7LeT2KNmTaeCjG7dj3YtQD_s9Wk7c6bwT~9WTaHKKvVrhAifJeLR9ZYqYOXyZe_ZeuDrjvZEpvjPuUo~~pnrU2RwRMvhfBzaktQ0VwTLZcU~eMKZ2vAwJ0WcdMLHNB9hLTSH5qMzozhx6QMUtH2lmw_8aFcIuOJxQM42X3iv4r_PGxi09UyLhfgdY4WmMoFZmP.jpg
//media.inmobalia.com/imgV1/B8vEv5Xh8DZJ8zA8HsKlVQQovHvPS2nS1REiasNjjf37J7WfKOkiQxSIhRrnU2OBFkknCXNFUkYS7Hh9o9IZ_QJ9eIkyovF0EtfMks7LeT2KNmTaeCjG7dj3YtX~HCEtmgKU8UjcpTr~10lEFje4NBrujM70ky~6cykzEv8_TwA9B5decuYaNIcTK7qBCcbeRC4hQubYDFvMLyVcBeLhB7Q~dQ3GxAdXvqickAaYtvlHfMI6LrG0Xzoah5f7Gh6ljSMUd0zsyGnXqv2Uiqw4LwZCk1fX3OsxOnhBqc5F.jpg
//media.inmobalia.com/imgV1/B8vEv5Xh8DZJ8zA8HsKlVQQovHvPS2nS1REiasNjjf37J7WfKOkiQxSIhRrnU2OBFkknCXNFUkYS7Hh9o9IZ_QJ9eIkyovF0EtfMks7LeT2KNmTaeCjG7dj3YtiXq7yPC6BXtt4OhsbyCKQAIwvd_nejqTC_josod4fo6byQRS6ggebs6BbLymLt0_8wuWb9Tc~GgJgy9UW8snTnxaNJvTZIRaAWpoH0EOQrkEp6YFtyD4Pc3YjMuPTuATBwPYW7z6JJqrVnyN4~SRjaB82EczisOT7X2IjzBgowlj6e.jpg
//media.inmobalia.com/imgV1/B8vEv5Xh8DZJ8zA8HsKlVQQovHvPS2nS1REiasNjjf37J7WfKOkiQxSIhRrnU2OBFkknCXNFUkYS7Hh9o9IZ_QJ9eIkyovF0EtfMks7LeT2KNmTaeCjG7dj3Y~hx4HWmH9WNjwC4F_nairTirXTnqWNoOwKY66WCIo3yZbRBru~GidDTz7Ag2VaMQ3K80SNFRONAxDVbkRKXLjeTOCORPyaPeVLg~Y5d0uYUxCa7NtBqS94iaH4VTXMWAWgwLDRvjfniXsoZahPbG_VRd2pazH2z9tQdX3UaIgKqTirF.jpg
//media.inmobalia.com/imgV1/B8vEv5Xh8DZJ8zA8HsKlVQQovHvPS2nS1REiasNjjf37J7WfKOkiQxSIhRrnU2OBFkknCXNFUkYS7Hh9o9IZ_QJ9eIkyovF0EtfMks7LeT2KNmTaeCjG7dj3Y~YVgwd5L1kd7cOZMX58Ji38fQ3lFyslrlv8WDn1j_cud9khMGR631ujWmgL_LXZubwDoNq0l4MNpWPqa6OtH3pamiP4X6PGdzYDT7R0RKTXOPYSvdKjasYQpGEMOYerHjIwgdHg0tofm89AlD3wLrwMIE9vGMCsqXXvyn7PbQSwBlfI.jpg
//media.inmobalia.com/imgV1/B8vEv5Xh8DZJ8zA8HsKlVQQovHvPS2nS1REiasNjjf37J7WfKOkiQxSIhRrnU2OBFkknCXNFUkYS7Hh9o9IZ_QJ9eIkyovF0EtfMks7LeT2KNmTaeCjG7dj3ZG6EYzPt7Z2Gr_rrIsIvSnst2ZQowjXVeDWTsMrzKSfXQcaQ5v5Xs9bua5PdTjoAfy~5B4rArl088oxE_xxAzA5rNW3il9tfNZxgAPgvcjyAZ2eblcO~cEjof_YuhCN3EWlaWkapiHEE4lelmd1pObWaV4KIZ2j4KB9wsGbWy_man1Uh.jpg
//media.inmobalia.com/imgV1/B8vEv5Xh8DZJ8zA8HsKlVQQovHvPS2nS1REiasNjjf37J7WfKOkiQxSIhRrnU2OBFkknCXNFUkYS7Hh9o9IZ_QJ9eIkyovF0EtfMks7LeT2KNmTaeCjG7dj3ZG9jNhJ~bSMFA0LDRaXkJdDPBNzCahmT~p~IWTqjMPiJK7mdoRYDiy8j4YjC3Hcw1DcZ15Eu5CPqQiIy4aNMP98Gj8LIoN83aktaWMA403TE~AagKmOtbY9NK1ruJD1QQYzcmMTlWLfbWMV5NLSfnXKhHy0_v8PfI7v2QVK4kWTpjkxc.jpg
Price

1.795.000 €

Ref.

3221

bedrooms

4

bathrooms

3

Built

327 m²

Plot

12.537 m²
Villa in Benahavis
This estate is only 1300 meters away from the cozy village of Benahavis, and 6 km´s from the beach. A mountain- and countryside property on more than 11.000 square meters of land, about 275 meters above sea-level overlooking the mountains, the Mediterranean Sea, the bay of Marbella and Puerto Banus. The property is set in a truly unique, one of a kind, location. With an incomparable combination of views and privacy at the same time. From the gate up, your own long drive-way leads you to profound tranquility, absolute and complete privacy, rural surroundings with great and spectacular views. No direct neighbors and "jet-set" Marbella and Puerto Banus at your feet. This property has a country – atmosphere, combined with all modern comfort. This villa renovated 2002, all on one level, consists of: entrance, study/TV-room, library, dining room, spacious kitchen, living-lounge (50 m2), three bedrooms and three bathrooms. Plans for a roof apartment (two bedrooms suite and bathroom) are ready and available. The staff house, separate from the house, grants you full privacy. A UNIQUE PROPERTY
Features
Fireplace
Alarm
Living room
Covered terrace
Central heating
Similar Properties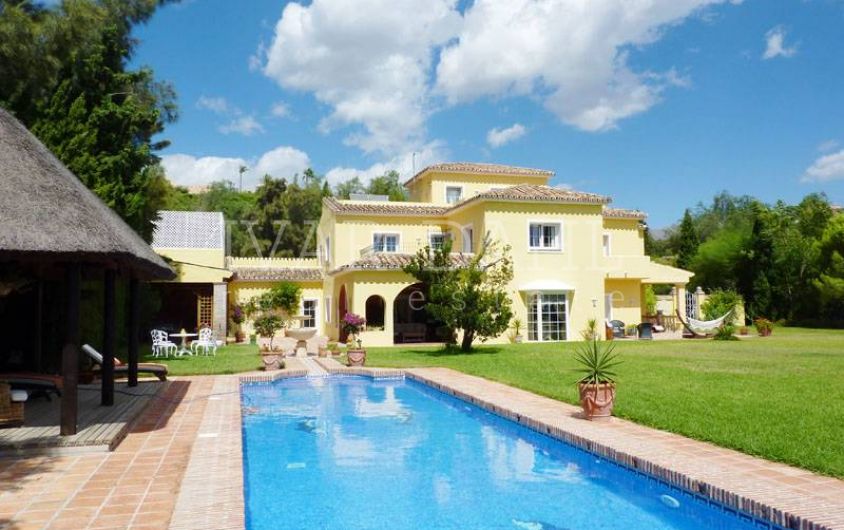 FUENTE DEL ESPANTO. LARGE VILLA ON FLAT HILL TOP PLOT WITH PANORAMIC SEA VIEWS TOWARDS AFRICA AND GIBRALTAR. Ground floor: spacious entrance hall, guest toilet, living room leading out to covered terrace, ...
5

bedrooms

4

bathrooms

700m²

built

6.000m²

plot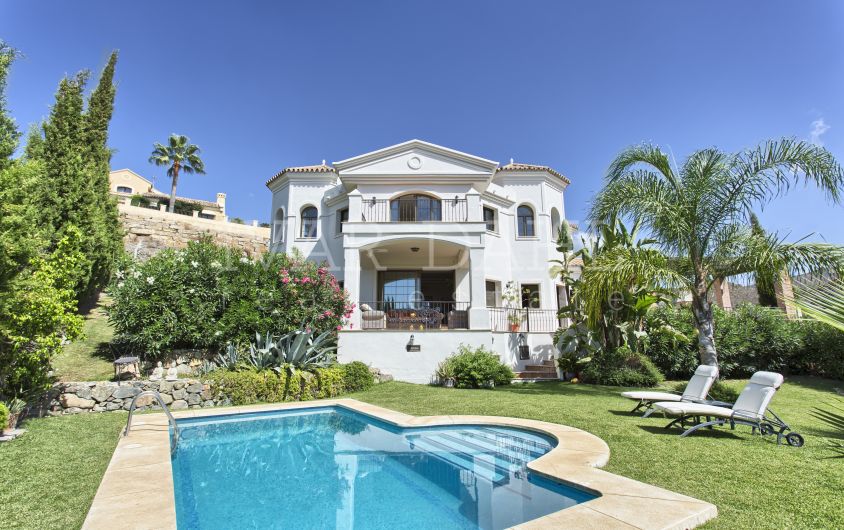 Villa in La Quinta, Benahavis. beautiful and well presented villa with 4 bedrooms and 4 bathrooms. Large covered and uncovered terrace with BBQ area and private pool. Nice views to La Quinta Golf and the sea.
4

bedrooms

4

bathrooms

293m²

built

1.100m²

plot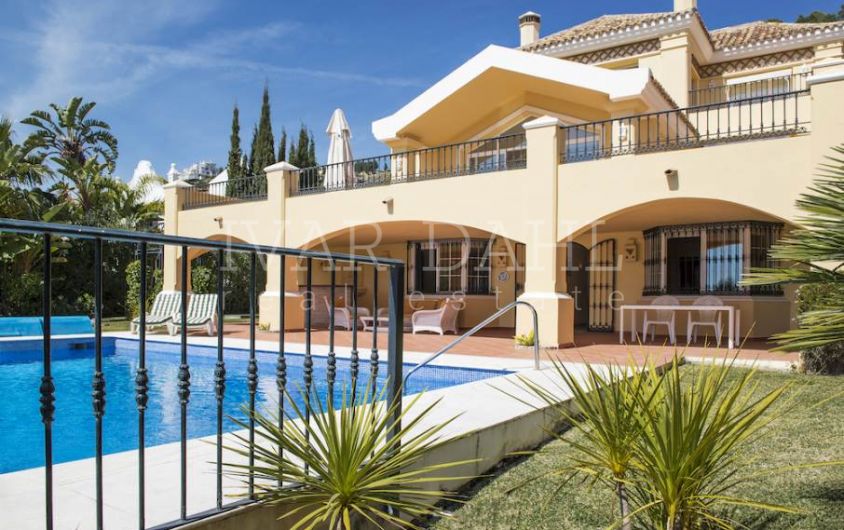 Frontline Golf, Large villa with garden and heated pool, aircon, underfloorheating etc. From the entrance, you walk into the large lounge with stunning golf and seaviews. Intergated office/piano area. Dining ...
6

bedrooms

5

bathrooms

503m²

built

1.000m²

plot