New apartments in Los Flamingos, Benahavis, ready to move in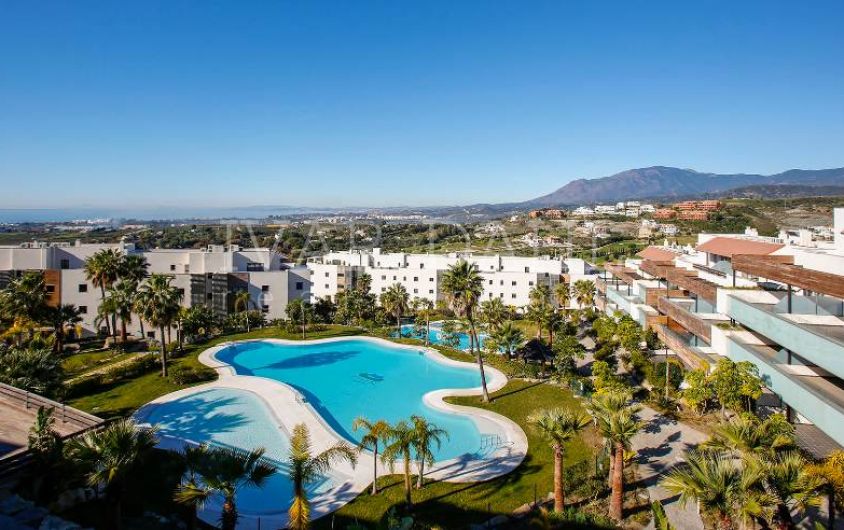 //media.inmobalia.com/imgV1/B8vEv5Xh8DZJ8zA8HsKlVQQovHvPS2nS1REiasNjjf37J7WfKOkiQxSIhRrnU2OBFkknCXNFUkYS7Hh9o9IZ_QJ9eIkyovD2sK1OpuCmCVelcGWA1R8Tr3epqm~r_RvfK8Op1cC9LYPMAhFIgWX3KifX3staTDW0vK0yX0VgLOiztRuCgR7mXHo0qBDngTZ4nDj~yonEpv0h0Ll9D1vSUgJ7GEoN1emXvxcAHC9AwoojV1C_X2PbRvgsBY06XKbSv5drIWkO63Dv3~x1mWwjOkMpT3GRY9_sBXvx7lJD.jpg
//media.inmobalia.com/imgV1/B8vEv5Xh8DZJ8zA8HsKlVQQovHvPS2nS1REiasNjjf37J7WfKOkiQxSIhRrnU2OBFkknCXNFUkYS7Hh9o9IZ_QJ9eIkyovD2sK1OpuCmCVelcGWA1R8Tr3eppUaW5hi87LGY6PKbMgMbGW98sZO_X2UrblCVw51t6aplQsT4LRk6508ZGb6XGBPcVVUb08gxR~~8hQfWPlCuCQ_SK1SQ77X0STvelutAuit_LF~muKpUccaaVDe0r8duMqN5P2aPPSn2YiReumaTcEvRbs~8AekTevkn0qkvcpSNoOIx.jpg
//media.inmobalia.com/imgV1/B8vEv5Xh8DZJ8zA8HsKlVQQovHvPS2nS1REiasNjjf37J7WfKOkiQxSIhRrnU2OBFkknCXNFUkYS7Hh9o9IZ_QJ9eIkyovD2sK1OpuCmCVelcGWA1R8Tr3eppUgl9cMOXGMTzt9tXBaw8W1ludMCvF_MBPEQkdk9ii8LhC5WEIj1xcse8fOQnHhs~renFo5Mg5bxdQ4gAxXWNyb0OV0z8bCndJHhAvDt9AegRFGkc6C4ASJ8DHZZfD4saH9N6tE6nYk4M5xe9yZiSZDYatZE6mvnE9uQNRpX54D4GBcs.jpg
//media.inmobalia.com/imgV1/B8vEv5Xh8DZJ8zA8HsKlVQQovHvPS2nS1REiasNjjf37J7WfKOkiQxSIhRrnU2OBFkknCXNFUkYS7Hh9o9IZ_QJ9eIkyovD2sK1OpuCmCVelcGWA1R8Tr3epqmUhwlycvwP5RyRptlHU6hWDx9lwdtczS3K1psih3V1QxtsEGu5uYdKgJxc334WPtSUS5jJM5rRVKXCMmuoZU_pC_6qzAQVfFhg9Wn3U~gbXXRiyo30u4kbUK3egoxYPUu1GHPUy3bWCFr80T~5F5nTHT1lvQe05v03QrD86M1unH6nl.jpg
//media.inmobalia.com/imgV1/B8vEv5Xh8DZJ8zA8HsKlVQQovHvPS2nS1REiasNjjf37J7WfKOkiQxSIhRrnU2OBFkknCXNFUkYS7Hh9o9IZ_QJ9eIkyovD2sK1OppkFa1Raaj8m9aR5tUKCv~dL_icnSmoRcCEPvkxA8Z80supUURmKUZFSpkx4n1zDhE~MZsENrW3BUgWnDV7ymFGptEQ0KQcbRdhckieF~sjYl~lZTl5T1KBMri72rqWhoBVI~5BSWeEfde6jdOm~7la8ou~v6fF5HIer9etHKAVzjajepNoBk0fJQCwQwNMrfxuV9mCjpREGsykFFQ2~T5ziVBqPI2I-.jpg
//media.inmobalia.com/imgV1/B8vEv5Xh8DZJ8zA8HsKlVQQovHvPS2nS1REiasNjjf37J7WfKOkiQxSIhRrnU2OBFkknCXNFUkYS7Hh9o9IZ_QJ9eIkyovD2sK1OppgGVo1sj5AzgJzzjHQ49PjecgjpZ4dAAC955Af~QoAufXm927I7uwS7BTVcOt5iR0MrYJl5nZdjxWL3whyLYnM2DGKkJV9AKc4aJMZa5AOOEzI7Xv1rkjTidcq8hL4jl424BckcbPuZU0bs5sWMAl2CETlmgI40wVy0~5ShUAm6XeWDAgfqmJhYTpgvv785czoVCC2ygmhT4G9dLRxPh0igicV9xX4-.jpg
//media.inmobalia.com/imgV1/B8vEv5Xh8DZJ8zA8HsKlVQQovHvPS2nS1REiasNjjf37J7WfKOkiQxSIhRrnU2OBFkknCXNFUkYS7Hh9o9IZ_QJ9eIkyovD2sK1OpsXIsqvffIy6LpRc_yiFulWEQFaCNHeBUMRT~dcW7rN1ozcP_EtT2UjMNPuZL7kEOUxibP1g3Uj7nA8qUrMPSJyE4I~bO9xXd9olrnmmgiIhGgMQZqpyQJe0Zm4KTp8RnG7j37zTG4hCZdeQcvt63qt6eLH86OtawyzUrsNon9jMtE2w8hol1BMJqlB~i_1ZeZ7VgHQe7DVHk4yoMmt92VOcGMhi3f4-.jpg
//media.inmobalia.com/imgV1/B8vEv5Xh8DZJ8zA8HsKlVQQovHvPS2nS1REiasNjjf37J7WfKOkiQxSIhRrnU2OBFkknCXNFUkYS7Hh9o9IZ_QJ9eIkyovD2sK1OpplQeRDzN8vlxJyJ78OYo7hxu1dlxS5mJGYhAY4WwUjswCGK33epIRsMNO06BkQUgKId6ZR0Or_KbMJ~DFymXdCm3T2Q_u0rXXDEAhKaMZRRebbwxmrM39TTumj_A59s3jKGDefDHN6U_DYlQ0IojKA~Gn~peaNJJhr_y~U4DfEkxOYbGoILxnkmvrLEdZUVovnqA6nSY5~buAW7uuvj5llFwJoVnlg-.jpg
//media.inmobalia.com/imgV1/B8vEv5Xh8DZJ8zA8HsKlVQQovHvPS2nS1REiasNjjf37J7WfKOkiQxSIhRrnU2OBFkknCXNFUkYS7Hh9o9IZ_QJ9eIkyovD2sK1OppMdIDxsEwSvzZq0vnFSUp7LksNprN7Wwey3vX7DmaxbxudI9O0a4TgDOmOPh80OWnd9r5ZY38QMnAOvBUDpkIZzimc2PWilXA6DJoG_xdYZvY2i4USXmSQhe1fZNanEZ3N~tqViLg~eJF4In9sBfAUmvPEcCBhpR77qUoGl2R~EMyZettHZHsD83ifLatpDIFOwE_~S0W17MSJyLnZhfDO2Rj2ZFDc-.jpg
//media.inmobalia.com/imgV1/B8vEv5Xh8DZJ8zA8HsKlVQQovHvPS2nS1REiasNjjf37J7WfKOkiQxSIhRrnU2OBFkknCXNFUkYS7Hh9o9IZ_QJ9eIkyovD2sK1OppMR9DyV0yVXWFXtfXZg2tC8FFiulzBy4x0~746rT~dO65rrG4aGPJ1erZGMcT6NK5DE0ss6Kz4qSjJYih68hazP1rmxmfpqCAEDK0neR0OsKB4FXDV3bscoVfgdjIsoc0sVzkXsEWKcK95oQpbbdNiNHYGOPqzT0Z_JjgxtBaI5TIX_qV7h4O7XBfHTpApoC9_yyii2yU6o7QyYbXrDbXQE9B9wdpA-.jpg
//media.inmobalia.com/imgV1/B8vEv5Xh8DZJ8zA8HsKlVQQovHvPS2nS1REiasNjjf37J7WfKOkiQxSIhRrnU2OBFkknCXNFUkYS7Hh9o9IZ_QJ9eIkyovD2sK1OppkG1vCshz0So6cKHBMYygM7wTo_9CtGnUyF_4C_90abpdtauw18mWyixv1zWQlbYmZifFhQUExrvpM3a4KgwtuJMM87VgpbcyweENlvwUpU5vZRXncv2TT_ndk2zKez~LN_cQmwyuyPXyOdCBkTpQ~n_~Ea1ptQQ~orvuYX7e8RvfPVlav0QcXk496uRUBupeniEX4n5PjHhA80IJVnrkf6BuHtYbA-.jpg
//media.inmobalia.com/imgV1/B8vEv5Xh8DZJ8zA8HsKlVQQovHvPS2nS1REiasNjjf37J7WfKOkiQxSIhRrnU2OBFkknCXNFUkYS7Hh9o9IZ_QJ9eIkyovD2sK1OppWOnBjx5rGbbYBcWsTwlE0b3lAeBwM49EP0QHIGeCHBlB14XbxZnFFrUIRT7URyX3dnwHR3QA~Rhe_S1jG7oVdQnE7P_WVHWMg6DJsSAKcK4OkVLOttoWTxJx8EOslz9eEJN0lXw8xDsnAe8Liogh9kf8KQLyIw3Q4qTT_wO9q_c59i5btVYx3HaNQO7oBPh0zm36SX5o6DGBYNjFu1f4WBX~dS5q0-.jpg
//media.inmobalia.com/imgV1/B8vEv5Xh8DZJ8zA8HsKlVQQovHvPS2nS1REiasNjjf37J7WfKOkiQxSIhRrnU2OBFkknCXNFUkYS7Hh9o9IZ_QJ9eIkyovD2sK1OpsQYxmXPOBzfWXQW21alA3eSeHdSou~nb4MRSVAh658tK~kdJb0pL9WRtHAbJqdX_T_JUXJ2awSSUEi4IMI~f98ViKSAgnX3_Is8eviFLv5RRKGe33etLLY4Y_z_f8_nbBKMc5C5BqdmmH3Mnim8iQQ~ETCiX_ZJ0~qhbyr33XZwM2GqFltA8mdwFlUVnmhwPqoe048sbJN_IunznKyCZemA7mn8Y_0-.jpg
//media.inmobalia.com/imgV1/B8vEv5Xh8DZJ8zA8HsKlVQQovHvPS2nS1REiasNjjf37J7WfKOkiQxSIhRrnU2OBFkknCXNFUkYS7Hh9o9IZ_QJ9eIkyovD2sK1OppMfqfo0UQwzsqJxkoARoHJokF33K5zrwN8QT9ZQFjoE~wR3YcjxmVnLm56S8u8uBB5sk~VEkHJauXlRVLFWxxDt177Nklnm~4pWB3jUhRwLzm2wK_HmjFL1BVm1MfgPFevNBMJl0dpW3UkY~uE~ksLlt3uOaO_WsWhT4HFQRQzDzUzJtSIYjMvv1ab0NFkeEilsMsYVf3B90GmbW4nFmugr5CdRsrU-.jpg
//media.inmobalia.com/imgV1/B8vEv5Xh8DZJ8zA8HsKlVQQovHvPS2nS1REiasNjjf37J7WfKOkiQxSIhRrnU2OBFkknCXNFUkYS7Hh9o9IZ_QJ9eIkyovD2sK1OppkB0dneJ1gopX~6Vm8CcfsEFIehcEELOK7teHqN4yPYZW6pATdScUS3imnNrOKTM87PQy3lJKUOnrPVVSmMRtWwYoPcbWxeZGHfSVqtHVHHIL4mpvPd38fb7LFK6aGPcgbDl~vDa1LJebUsr6QjTUgZ8rjTwwm_muzNOaCj25uvC18t0w~Hzbtk0YaL~yVbL8M4q3sRHYj64_XaL1IPmem_e2D2OTg-.jpg
//media.inmobalia.com/imgV1/B8vEv5Xh8DZJ8zA8HsKlVQQovHvPS2nS1REiasNjjf37J7WfKOkiQxSIhRrnU2OBFkknCXNFUkYS7Hh9o9IZ_QJ9eIkyovD2sK1OpphZD_67kve4SssA1a1LUsRMKofJ7AcWddgf4H9VCuocV3RSil0FRzMnWOnHkd6LWP2Otu_xaYYk0dIqi5Dh5hlXUhElc3Ns4hTLgJBYAzB_14RzaUPnmltdHt4U_BAxXP5dGJL_UJFyz7s_KbWCxmAKlevnq5SFF9m8xxzb5Jk10Be4cXbo7vxeOZx_xtkMGnhxIQNT86O5kWUVVKA_Bfd9i9ki4tc-.jpg
Price

330.000 €

Ref.

4341

bedrooms

2

bathrooms

2

Built

137 m²
Apartment in Benahavis
2 bedroom apartmens. Benahavis, Marbella, a new complex located in the prestigious Los Flamingos Golf Resort Urbanisation, alongside the Hotel ***** Villapadierna, in the heart of the new Golden Mile and is surrounded by 3 of the most important Golf courses in the Costa del Sol: Flamingos, Alferini and Tramores, with a total of 45 holes. Absolutely breath-taking are the panoramic views of the golf course and the sea that can be appreciated from the gardens and several of the apartments. Spacious and well lighted 2 bedrooms apartments, with garage and storage room, wide terraces and spectacular views of the golf course and the Mediterranean Sea. Marble floors, Installation of hot-cold air conditioning units, Fully equipped kitchens with electrical appliances: hob, oven, microwave and smoke extractor hood. Two combination of finishes to choose from. Marble bathrooms with a hydromassage bathtub, Home automation is integrated for the optimal management of your home in comfort. Full fitted wardrobes. An exclusively private urbanisation with incredible sea and mountain views and comprised of 4 sets of buildings with different placements to cater for any taste. The complex has extensive green areas of tropical landscaping with a paddle tennis court, two impressive swimming pools with floodlights for night use, a leisure area that includes playground and a golf driving range. Moreover, shared areas that feature a building of dressing rooms with toilets and showers, and a 24-hour manned security with surveillance system (Closed-circuit TV). A privileged location in a peaceful setting, surrounded by the best golf courses which are in walking distance. Puerto Banus, beaches, shopping areas, supermarkets, restaurants are within 10 minutes drive. Everything you could possibly want.
Features
Utility room
Double glazing
Brand new
Dining room
Security service 24h
Kitchen equipped
Living room
Sea view
Golf view
Laundry room
Covered terrace
Fitted wardrobes
Gated community
Air conditioning
Lift
Pool view
Tennis / paddle court
Close to Golf
Similar Properties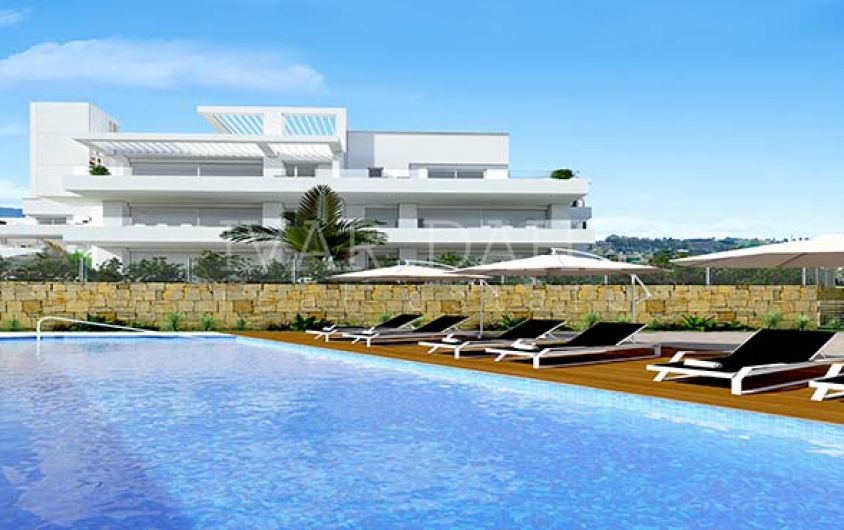 All apartments have 3 bedrooms, 2 bathrooms, spacious terraces. Garden apartments, first floor and duplex top floor beautiful, modern properties. Peaceful and relaxing environment. It's a fantastic ...
3

bedrooms

2

bathrooms

136m²

built

26m²

terrace
New release. Apartments in La Reserva de Alcuzcuz, Benahavis.A unique residential development, created in accordance with the criteria of sustainability, ecology and bioclimatic architecture. The buildings ...
3

bedrooms

2

bathrooms

193m²

built

63m²

terrace
A beautiful and exclusive 12-building enclave of low-level 2 and 3 bedroom apartments with manicured gardens and pool areas. This project showcases merging the latest word in design into idyllic natural ...
2

bedrooms

2

bathrooms

178m²

built

68m²

terrace