New apartments in Los Flamingos, Benahavis, Malaga, Costa del Sol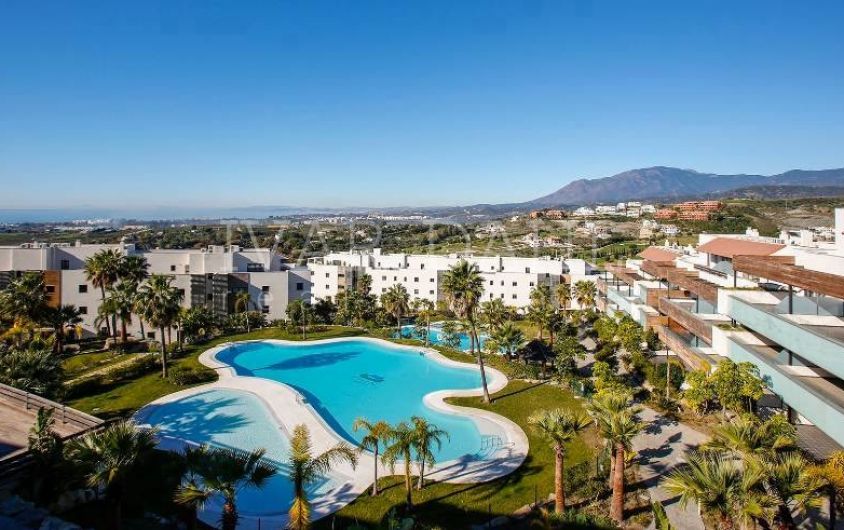 //media.inmobalia.com/imgV1/B8vEv5Xh8DZJ8zA8HsKlVQQovHvPS2nS1REiasNjjf37J7WfKOkiQxSIhRrnU2OBFkknCXNFUkYS7Hh9o9IZ_QJ9eIkyovD2sKtB~1jJ9U01x~CuwZ~vR10hO96fy9E8cff8JjxVxRBHoRUtBGuhZGKHzCq6AyXsKoHJbZLEBLuwHUMdPTeU2_8F7EwgHPK8~fqF7I7d5O3tcAo9mez7HOHGIJiQmQBLwzUesRL5EJC1kxYxEzQ7L3ndbVl2V7TP7CMAcUGS17p6AQSFOa5OvIElcZMvY3ZvdgEebkPU.jpg
//media.inmobalia.com/imgV1/B8vEv5Xh8DZJ8zA8HsKlVQQovHvPS2nS1REiasNjjf37J7WfKOkiQxSIhRrnU2OBFkknCXNFUkYS7Hh9o9IZ_QJ9eIkyovD2sKtB~1jJ9U01x~CuwZ~vR10hO98Tha~EWg1TKsl65qOv4w3xwY_N8SknAyeivbS50X1WyVySzWzS364ujcEBuMRQAz8W56KX6O0vtRxLX9j5zg~AfKhls6aREBbHuHEnf6hIffcAj2bkab9Qk6Ofw_Nt8LdPVXm9HEkDIEbIaLxJpj3vU7M8Sl7fUYScTFfwoVNE7fX4.jpg
//media.inmobalia.com/imgV1/B8vEv5Xh8DZJ8zA8HsKlVQQovHvPS2nS1REiasNjjf37J7WfKOkiQxSIhRrnU2OBFkknCXNFUkYS7Hh9o9IZ_QJ9eIkyovD2sKtB~1jJ9U01x~CuwZ~vR10hO9z0IoFrhSdQ1VxJBwxKaFFw7gshD3qgRMzJWHEs4kUCemu3sqB~PXhAuJ0U8se3OZZ03EONDwgL1AayauocldBty3DwzIFRn7QXYOfeRef4m9WK2pyQoOPqlckLZFcB067peYKRPxsQlCxVoH9TFWQiJq_zacmt_Fnd5CnlbnIl7Ze0.jpg
//media.inmobalia.com/imgV1/B8vEv5Xh8DZJ8zA8HsKlVQQovHvPS2nS1REiasNjjf37J7WfKOkiQxSIhRrnU2OBFkknCXNFUkYS7Hh9o9IZ_QJ9eIkyovD2sKtB~1jJ9U01x~CuwZ~vR10hO90w1Ol3d5ZINRSmrKyjODvwuk2oH2JqdoQ8CYeRUrKx7XToHerIs~~MA6K~xVx3dg~oLws6OJVYOdsr1q9pAoKbsDlqaQqhZZd5sFONajKrgHecoF44KY1_WqAD_Gl1zjx29FgnoMtWgcEjf5fY0sXiDzUsj7HrucFL3nb9G0ua1vYc.jpg
//media.inmobalia.com/imgV1/B8vEv5Xh8DZJ8zA8HsKlVQQovHvPS2nS1REiasNjjf37J7WfKOkiQxSIhRrnU2OBFkknCXNFUkYS7Hh9o9IZ_QJ9eIkyovD2sKtB~3~JquLNg4w~UB7usAlITuWqxAr_S20IC5O3ariD8c8TiPsKd2S4NthmJQSnqAOIsvsiROScePZkFuPQ2AYcY3c8GeUWusZ8FE1TDJfuhDqIDBnf1BhajD5FwO8MotomcAnRNCkoCipvFQWEgvKaFzRsScAufSgy04KLO4XVeE4yvoutRXvhs_YNOKyegJ6faLZICCgRnILsZuaSGQDjKpiwFw78AWQ-.jpg
//media.inmobalia.com/imgV1/B8vEv5Xh8DZJ8zA8HsKlVQQovHvPS2nS1REiasNjjf37J7WfKOkiQxSIhRrnU2OBFkknCXNFUkYS7Hh9o9IZ_QJ9eIkyovD2sKtB~y6~95zXJmqJBLMch_S9910KB5X953p7IWORaM_N69IPm0DaLpq8FLXYXX8HgdFkSnCR9kExc8LmUmYxnfVzVDNIRnkQZCVwtOtbt4iYOOrwUJfSZG2cQv2~lLrQTPdxrI4M78EMtf1bxa8Pz2Jj1gpJjUPySZexevYwLT7wiXsP7wfRNr2b48mvPYcXWsHOFmtu00yXdhZSGHUpw~bteoFfkVQvwVw-.jpg
//media.inmobalia.com/imgV1/B8vEv5Xh8DZJ8zA8HsKlVQQovHvPS2nS1REiasNjjf37J7WfKOkiQxSIhRrnU2OBFkknCXNFUkYS7Hh9o9IZ_QJ9eIkyovD2sKtB~ytghx0vPWydEiFCXAmMKzLtEWNs07OQ_KpG_zv9zWzv54hQ6ZYGK6aTIjL20mTWb7beI2U4USeGcDMLLUPPkmuzjAxOnolV3DQXLWlcv7SbjuqsrDQ_0YlKoZfQQ1FbLiA1KBQqCwdO6~FDs1iNlBv~oU5d4euVNQ4aDuTK~G3T4t_OmS3232sf9jY5gMOIrgRJSHz40hg25I3AclxokVHvjd6Fl2U-.jpg
//media.inmobalia.com/imgV1/B8vEv5Xh8DZJ8zA8HsKlVQQovHvPS2nS1REiasNjjf37J7WfKOkiQxSIhRrnU2OBFkknCXNFUkYS7Hh9o9IZ_QJ9eIkyovD2sKtB~yFRiNXA~FQJOIACK4HfqZWv99gp0~tcml6q76QAo60NHSykdvQTY1zhEad_ZdFHEoABGnz1Dad54QZVoOkNK3KDc4juQbYk7c~1aOTRTEwPm3BZBO~ATZEWrSGHRVIz_KuHA2sy~SnmZH1oOYd6qDtbxATpoaoqwCYTehggLDeMZCiixM49lkRlIPJMRHVZ_LyQ3L9RPghyr6cA_gA1sWD9BGf~r44-.jpg
//media.inmobalia.com/imgV1/B8vEv5Xh8DZJ8zA8HsKlVQQovHvPS2nS1REiasNjjf37J7WfKOkiQxSIhRrnU2OBFkknCXNFUkYS7Hh9o9IZ_QJ9eIkyovD2sKtB~3hqMDGm_n0HPpNOaMpNlXnleaY1d_ZBQQLU3l5nG8joxJ_1pK63~RHQUsJYpuyCA0ZSlCjm0Nk7RB2dyx1ceqmoLqfsl4E2ZCoQBZ~heUGv9c8KtbHJsd4m0C9Ru1MbbSfPgs5TA1k15ncTwTZH6nMu19C8qlaOLh3_IKfw_iZKX_fk1uG0WbFwF7w1IRwx578ALvSlAJ566HKEfla6tKG06E4eag4-.jpg
//media.inmobalia.com/imgV1/B8vEv5Xh8DZJ8zA8HsKlVQQovHvPS2nS1REiasNjjf37J7WfKOkiQxSIhRrnU2OBFkknCXNFUkYS7Hh9o9IZ_QJ9eIkyovD2sKtB~yEBKMdIRFuoyMoi181ZuVF3jTdUy5PPVw6m9i~vNaM9DiDBmva6J4Csg9_svT6af3Y_ayXC_FoiJjuuajwmSWphvC0OQ2mSIz9c~tNSViqmZsCQkSZ12ZCDK7JU0KbQU__bEAxN7kWUfWVH2xb6tS0VbjivKi_hu1vo6vF2g6XKbZahDfpxfEbo_ZVBUzBC1VNL8utSqQuTO~UBola~ggPVMjZcFKY-.jpg
//media.inmobalia.com/imgV1/B8vEv5Xh8DZJ8zA8HsKlVQQovHvPS2nS1REiasNjjf37J7WfKOkiQxSIhRrnU2OBFkknCXNFUkYS7Hh9o9IZ_QJ9eIkyovD2sKtB~320cn~nmGUqQlHenubM1z~Ul2mwH1s6eHu6cn1bPBatbmteJGeD_HJnwXNyFTG7MwbfBIIWiIkBBrSirhfsRjEpKRqa6EpnkR_1zpU8AJIDmWCx311QzFeEAPSYC3JozTsd2VhmFmvE2a7T5xxDBkN6zogtgfNv1iaB4fI5F1NM9_pZZy6F5hGesr_I4es3cTcgm~wowm1dmA39QPEAMUVidYPEP5w-.jpg
//media.inmobalia.com/imgV1/B8vEv5Xh8DZJ8zA8HsKlVQQovHvPS2nS1REiasNjjf37J7WfKOkiQxSIhRrnU2OBFkknCXNFUkYS7Hh9o9IZ_QJ9eIkyovD2sKtB~y_NQslMJpsXO9WQDw7jGJhV4uNWVLcy12310tNUYxigHrbcnm2eZiPdgyAXjpD0XhDA8vELVY1yx8N7Pk9yuSuUqCMt5zexlu4_rBlrJMIK66ZheF0ctFxeOgPNXc4xGVu5q7gkMD6eu9Ev5jhALv7LmfJLil56_fwA98jCGE6tzoRBKXD_RXD0fZXMqbE_azApbl~TDgZW8p_2jWy715UlSui2xQY-.jpg
//media.inmobalia.com/imgV1/B8vEv5Xh8DZJ8zA8HsKlVQQovHvPS2nS1REiasNjjf37J7WfKOkiQxSIhRrnU2OBFkknCXNFUkYS7Hh9o9IZ_QJ9eIkyovD2sKtB~ytjzsivqQr5uFd79dvO1LxYVfvp7ludsjUnwfAPlaltYIX6Qv49NBqgqhQ6cnOK3jboOTsNuPIleaIwIUhcpc07GvSGR~kSsLMNWKpqKw4tKrDra7ULwQ6bMAj5uuv2104_WqA4iPRhWiIPg2FEBPsc43cmPZUMuvsvTG0t2RILvU0DR6c9kJR7sO8MEZW4dyZCJhRPwVW33UE0wk8844ZLep8RvyA-.jpg
//media.inmobalia.com/imgV1/B8vEv5Xh8DZJ8zA8HsKlVQQovHvPS2nS1REiasNjjf37J7WfKOkiQxSIhRrnU2OBFkknCXNFUkYS7Hh9o9IZ_QJ9eIkyovD2sKtB~ytgh0VzHJ~UUtGu7VxF4Cbp0hsq~jou52LOwmoq7n5JhJJmaY6xXM6qnOfLLDVmf7zheqwimp1cZsvieOuBuomtCQZSvWhCrKcYpjrRXylTkoJtv4sEo~DXg0Lb25npO2XlrYcoe3RXow7OtWOKXILFO4eEX4p62uLYffsAxKiIDLPK8DaUk_M5QdRjkxiPvV8~Fb4_TRqUZkVSi4VQV2bBSTJ3DeM-.jpg
//media.inmobalia.com/imgV1/B8vEv5Xh8DZJ8zA8HsKlVQQovHvPS2nS1REiasNjjf37J7WfKOkiQxSIhRrnU2OBFkknCXNFUkYS7Hh9o9IZ_QJ9eIkyovD2sKtB~yoVC6w2kaYRnZMxVfcFDaT98hVb3ZrwXWH3Zskwu5EGwyRN7ppA4KWnRcYjc2eUCAFNYjQuHrhzJLnowWWAZvM2Q2SiWKkWn25JoZvlVfyb5S5nYQJM8BF2k159HjrxnqWJARIF5cN659eWP_CKYsOh_4sGy5jEw3qaRG5OJiCY1D_K02B9TA6IVk27U1MHGfxoViYBDZil3oX5Iw~1JGQ_f_TrI4A-.jpg
//media.inmobalia.com/imgV1/B8vEv5Xh8DZJ8zA8HsKlVQQovHvPS2nS1REiasNjjf37J7WfKOkiQxSIhRrnU2OBFkknCXNFUkYS7Hh9o9IZ_QJ9eIkyovD2sKtB~yA8uJob3P9gfHpNTd2q8KQlL5ainD4qUaHAb92syrClIVEUHBquvPJsVJTpZDNot7gy6NtW_PiVZaNhK9geHn3W37Vg0hRdTG2nhQgNxCx_IWJVmQ7aZl9YKkgu9ucPGLfmW15URH0sJ1SvY6wFV5NdIFvAz3nYfATshcjl84MhSjsGilVbwyLOlQE_C9iPcGjJCaawbk6ODREFPIjBSAC4GrGlVs0-.jpg
Price

425.000 €

Ref.

4348

bedrooms

3

bathrooms

2

Built

165 m²
Apartment in Benahavis
3 bedrooms, ready to move in. Benahavis, Marbella, a new complex located in the prestigious Los Flamingos Golf Resort Urbanisation, alongside the Hotel ****** Villapadierna, and is surrounded by 3 of the most important Golf courses in the Costa del Sol: Flamingos, Alferini and Tramores, with a total of 45 holes. Views of the golf course and the sea that can be appreciated from the gardens and several of the apartments. Spacious and luminous apartments, 1, 2 and 3 bedrooms with garage and storage room, wide terraces and beautiful views of the golf course and the Mediterranean Sea. Marble floors, Installation of hot-cold air conditioning units, Equipped kitchens with electrical appliances: hob, oven, microwave and smoke extractor hood. Fridge, washing machine and dishwasher shall be purchased with extra costs. Marble bathrooms with a hydro massage bathtub. Fully fitted wardrobes. The complex has extensive green areas of tropical landscaping with two impressive swimming pools, paddle tennis, kids playground, mini putting green, dressing rooms with toilets and showers, and a 24-hour security with surveillance system (Closed-circuit TV). A privileged location in a peaceful setting, surrounded by the best golf courses which are in walking distance. Puerto Banus, beaches, shopping areas, supermarkets, restaurants in a short distance drive.
Features
Security service 24h
Air conditioning
Similar Properties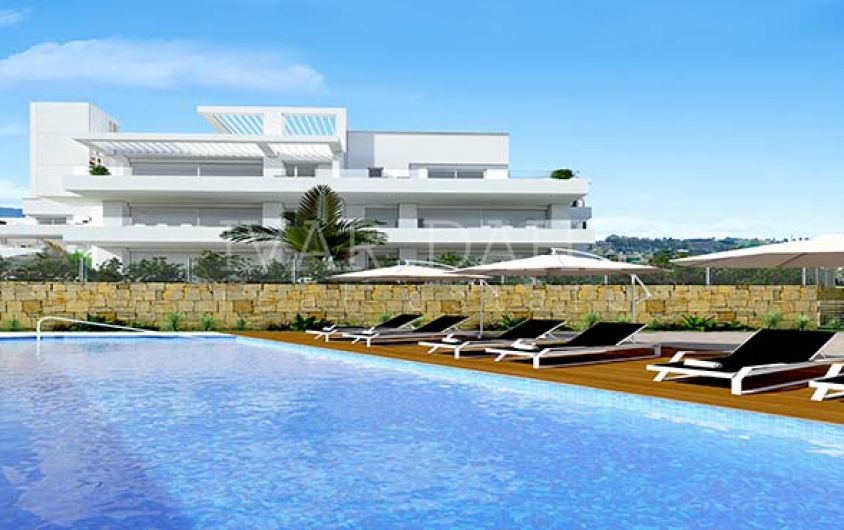 All apartments have 3 bedrooms, 2 bathrooms, spacious terraces. Garden apartments, first floor and duplex top floor beautiful, modern properties. Peaceful and relaxing environment. It's a fantastic ...
3

bedrooms

2

bathrooms

136m²

built

26m²

terrace
Benahavis, Urb. Monte Halcones. Magnificent homes, for its architecture of classic style and the superb quality of housing; its location in Benahavis, just a few minutes drive from San Pedro de Alcantara, ...
3

bedrooms

3

bathrooms

200m²

built

35m²

terrace
New luxury apartments in Benahavis. This project showcases merging the latest word in design into idyllic natural surroundings to create a beautiful, exclusive, mountainside 12-building enclave of low-level 2 ...
2

bedrooms

2

bathrooms

178m²

built

68m²

terrace