Villa in Benahavis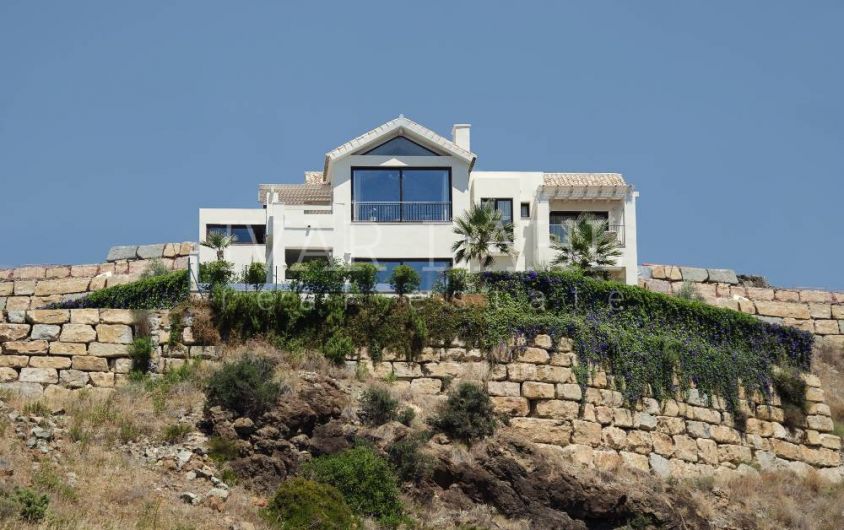 //media.inmobalia.com/imgV1/B8vEv5Xh8DZJ8zA8HsKlVQQovHvPS2nS1REiasNjjf37J7WfKOkiQxSIhRrnU2OBFkknCXNFUkYS7Hh9o9IZ_QJ9eIkyovD2sTZ3aGkt8QCvFkaMkOERJ3kcVE5UNTX5jOxkmo7yPKRvOZgqvOnQo~9Etcf49tx~HLM3JS3MhX9ludGAoN0f_zlJSLQaPmWX_EPzz3yD~bZJeZJYTXq2IlGEEsKBpyjavbs3KlpD_1AOXKTkOIzKbwFvkj6Pve38phrUiynnaJJX7GxR7N19PGPP6_nu1BN0v3Z9MjCX.jpg
//media.inmobalia.com/imgV1/B8vEv5Xh8DZJ8zA8HsKlVQQovHvPS2nS1REiasNjjf37J7WfKOkiQxSIhRrnU2OBFkknCXNFUkYS7Hh9o9IZ_QJ9eIkyovD2sTZ3aGkt8QCvFkaMkOERJ3kcUyVWOuXXSe_Z_mys3yA4LZlZMZa~Fcb_kQvPJ2jv~evNEwxI6kwdc02cXk6dIJQ5cE4FkA4FTcQBGnp5n8PoRba~137Pc6So53QZvviOXWfp7WsLOZsrQLpV0jm_lEF0kxvlbEnJhLBwb~Rv1YCnA2NurHxi7~~4lQPkE9oSfTndCkYn.jpg
//media.inmobalia.com/imgV1/B8vEv5Xh8DZJ8zA8HsKlVQQovHvPS2nS1REiasNjjf37J7WfKOkiQxSIhRrnU2OBFkknCXNFUkYS7Hh9o9IZ_QJ9eIkyovD2sTZ3aGkt8QCvFkaMkOERJ3kcVldEjIzcSKygI7JK8Xq9YsexWe39Qf81NsKfbAJGXEd_2hqyonrcho8mUVMgFUP0B4QXrPUl9B4IJdWxftDzW~6nI1eHI27QQqjbPpsVJyR6r7TRXIn4rCX~5wYltMg5GNVL6b5LeTHR1mkvKz7mAzoN6OoGlzf1e1kk_0Osle0OoD2L.jpg
//media.inmobalia.com/imgV1/B8vEv5Xh8DZJ8zA8HsKlVQQovHvPS2nS1REiasNjjf37J7WfKOkiQxSIhRrnU2OBFkknCXNFUkYS7Hh9o9IZ_QJ9eIkyovD2sTZ3aGkt8QCvFkaMkOERJ3kcVaTi1C1PLWe_tYZceyhdDyULeZDuJHFCIuFbkYSlGMeBjYlRE0cmcoyhaW8Z2uyxcl5jEEDJu3on3Lx2Ou1_X6AAPRZiK~e~VFUWpv_WbJdi3YZRHpPDpU9DMHVX1rgq70kkTMF5cYHT7W6487DiK4kKCr9UuvwQpJyobE2NXwp9CRPT.jpg
//media.inmobalia.com/imgV1/B8vEv5Xh8DZJ8zA8HsKlVQQovHvPS2nS1REiasNjjf37J7WfKOkiQxSIhRrnU2OBFkknCXNFUkYS7Hh9o9IZ_QJ9eIkyovD2sTZ3aGkt8QCvFkaMkOERJ3kcVaCC1vRvZ~lUdLJLM5aVYtHJnJUrXGWXAo_JXB9U9O5r1FSmcqturjmv~rTwVPoNL_A0sZj7NhV_xPIRszgUr1WAf7V4Cp~5ltEpfZr47WhkoUcr7WKLZvLndsCCUh4JSXOEF94eiU7IT9o~Ys1UmBygAEm4xSjeHWsKVhuSSLu4p9xd.jpg
//media.inmobalia.com/imgV1/B8vEv5Xh8DZJ8zA8HsKlVQQovHvPS2nS1REiasNjjf37J7WfKOkiQxSIhRrnU2OBFkknCXNFUkYS7Hh9o9IZ_QJ9eIkyovD2sTZ3aGkt8QCvFkaMkOERJ3kcVawskNBLP3PLtt_9FVib5Jxnu78Z7lhvCHIbqbmwBklTDIjf4pLrxDqtcI7pF5LupOt_N8TJezHmSU_IfhW3S1unfHVmAOcahzvaviBEnUMRoTx~2r6mApdvCFyA_C4wQ1Kbuj7p0sKDCCuGNDQohNwaPStQBbUmHpf5Js7Sqp7zYBIY.jpg
//media.inmobalia.com/imgV1/B8vEv5Xh8DZJ8zA8HsKlVQQovHvPS2nS1REiasNjjf37J7WfKOkiQxSIhRrnU2OBFkknCXNFUkYS7Hh9o9IZ_QJ9eIkyovD2sTZ3aGkt8QCvFkaMkOERJ3kcVa0MclPehCCh~Q6grmx2jpZu6E8lipSsUN61nMRApnYEQkWdp0WBZEHHEX6zxm7TOYvHvf8tDN9Jn~W9vxKdpkESdn7qkRs91e0S79H_sWE5ACmkEdLnCOvniy3L9qnV1ctNBiGadEKed13tiTPuIvlhPzONTJVfOs5xQdyytRHPXP5q.jpg
//media.inmobalia.com/imgV1/B8vEv5Xh8DZJ8zA8HsKlVQQovHvPS2nS1REiasNjjf37J7WfKOkiQxSIhRrnU2OBFkknCXNFUkYS7Hh9o9IZ_QJ9eIkyovD2sTZ3aGkt8QCvFkaMkOERJ3kcUye~nxWkwHa7lrUcA3_PV7D8bMjByPV2aEFddVIiHDAkPGG2EZWH9CspoSZrdzeUW4OXlC3mVF2O2dx2YRrqeggMOHrWV9yMsi2DqEqOJtG53rCods8lROOr6O2H2p5Z69BApp7z1GzB29YCNYkSdiLJCTSYf~bccNV9HM8hvNciGz9P.jpg
//media.inmobalia.com/imgV1/B8vEv5Xh8DZJ8zA8HsKlVQQovHvPS2nS1REiasNjjf37J7WfKOkiQxSIhRrnU2OBFkknCXNFUkYS7Hh9o9IZ_QJ9eIkyovD2sTZ3aGkt8QCvFkaMkOERJ3kcVEmBY0S3YJLYTxAkAETEk6Ic05l2K0s1~JazS2LfMYeAspFOwK4arXFxYCilY1wgI8rGtm2dZ56fDGvevd~QrXlhHNIRo32QntoScwbk2ujSWk8YfCXv23ukSUHANULIPKW0KISLZk3aQUuNJEj6S7aydZo_QyTsHUFznYl53oP5e1lk.jpg
//media.inmobalia.com/imgV1/B8vEv5Xh8DZJ8zA8HsKlVQQovHvPS2nS1REiasNjjf37J7WfKOkiQxSIhRrnU2OBFkknCXNFUkYS7Hh9o9IZ_QJ9eIkyovD2sTZ3aGkt8QCvFkaMkOERJ3kcVEz72_nfObXd5OGNWDjWPbCwpHR9M4ctBBM6evYFPjNUX5Sy8EDHP6Gg8WZJPIC8HnZoq4bbPqHsQcXCCZ8_4bDLoOgefO83TVUIYC3jQhSMM_lKoG6oHOx1yBnPPJkfEcXBmHwHBY7kxPIJGt7HZrRBD6PIeDUwBsKrPlQS8rdwsGUm.jpg
//media.inmobalia.com/imgV1/B8vEv5Xh8DZJ8zA8HsKlVQQovHvPS2nS1REiasNjjf37J7WfKOkiQxSIhRrnU2OBFkknCXNFUkYS7Hh9o9IZ_QJ9eIkyovD2sTZ3aGkt8QCvFkaMkOERJ3kcVE1_rWyaHADkivazNl1T0LupKSOaq9LDm5aeaOhzTwh81~QXxp3k4BX7gOElxFlkPEKFP3c2bJTJE0WF2S_fDe7nEMJG82321j0~ajzn9NPcIA8iDtjQ5bNGrhzTirJ49InEjtfIDoooUDnRxnbg_4F5WtTH_j4Ntrw4l_8DscZjxarl.jpg
//media.inmobalia.com/imgV1/B8vEv5Xh8DZJ8zA8HsKlVQQovHvPS2nS1REiasNjjf37J7WfKOkiQxSIhRrnU2OBFkknCXNFUkYS7Hh9o9IZ_QJ9eIkyovD2sTZ3aGkt8QCvFkaMkOERJ3kcVlQYcDcwJKalfmWanVQWzLU1m9YxQBUVwQZ8rfd2MEU9mkK4YXY1KFv0_l6RWxxjWQfxW2giYt8BClFwEPp9UvBednXb4_vD3fvys6YCzN6SM9TzTy2~7H6Uv3LShlxcHI~WFZ5Uh4rtkC1pdzcq~ZqLFIMdoK93mGiAoyzZzoPNGR21.jpg
//media.inmobalia.com/imgV1/B8vEv5Xh8DZJ8zA8HsKlVQQovHvPS2nS1REiasNjjf37J7WfKOkiQxSIhRrnU2OBFkknCXNFUkYS7Hh9o9IZ_QJ9eIkyovD2sTZ3aGkt8QCvFkaMkOERJ3kcVE~sqak4dr8YdbhsTN5id1EYKLWVbLBzmS0vxGzjUr7eyT6bQQdFjDZAQfathg92pQNBNzwDW51GIw4h3K4CO65dQZs31VKLujg1BQxf31qTBNg1c1KNu5agjfiVxclKRPVVjVMg_r3_0CX2_~EY~wOiiFYJavRdEdGqGOjX7RGD30NP.jpg
//media.inmobalia.com/imgV1/B8vEv5Xh8DZJ8zA8HsKlVQQovHvPS2nS1REiasNjjf37J7WfKOkiQxSIhRrnU2OBFkknCXNFUkYS7Hh9o9IZ_QJ9eIkyovD2sTZ3aGkt8QCvFkaMkOERJ3kcVEC8XCllm1AOx5h4rjyN0WTunAi8PpHObVuwYvsDpB0GeNn6J09HZa~T5k21EdrhACXNEOGoMkTGKL7z8K33GS~660kK27jk_em8v6aAGJLmHyfolcAOOwTKhsUvI7Kec3pviVJfDaUHTC1KWkX8touQCBcJoerLU8Xgbw1e52WS3EkF.jpg
//media.inmobalia.com/imgV1/B8vEv5Xh8DZJ8zA8HsKlVQQovHvPS2nS1REiasNjjf37J7WfKOkiQxSIhRrnU2OBFkknCXNFUkYS7Hh9o9IZ_QJ9eIkyovD2sTZ3aGkt8QCvFkaMkOERJ3kcVEG694R_EOripSaAo1zdMLFUmFZKRJ93ptioFvsMhy0XUK36z7qlfCSlfKdOvSHoEp3KqyyYvLppTzfn5~e7Hl6uYomvZM0QRXmPFxkdD5qccYQz0VpbYPE_mwlpPBl~Qjn_ONvPYD0mxCgnnQdzfVahGl7Us_aD_3apr_1UhR0ySjOu.jpg
//media.inmobalia.com/imgV1/B8vEv5Xh8DZJ8zA8HsKlVQQovHvPS2nS1REiasNjjf37J7WfKOkiQxSIhRrnU2OBFkknCXNFUkYS7Hh9o9IZ_QJ9eIkyovD2sTZ3aGkt8QCvFkaMkOERJ3kcUyHHkhI~_Q7KJkhIqH8DpIXbcK_2SKxQEYOIUNbKqiKJTl68TnP4gm37NtvRlnZsvIO1PK7JnjX2giJVU0nIRus~5IQ8DujxNl2SwmRt7mkiy80knCjwE5QZyPBpKfLfA5doP3imIqyXpigUTJ3FmgSZwYv5cLDwMaPcUUsrK2POhvUr.jpg
//media.inmobalia.com/imgV1/B8vEv5Xh8DZJ8zA8HsKlVQQovHvPS2nS1REiasNjjf37J7WfKOkiQxSIhRrnU2OBFkknCXNFUkYS7Hh9o9IZ_QJ9eIkyovD2sTZ3aGkt8QCvFkaMkOERJ3kcUyDJJ~lQ5fSopSjID~zPaWW2PKoIINlGJqJEO1nucfYBsG34E4v0rn5GLxFbA2cBaCzSHR6v7y2py8LQ4iQbUb8NMsWJF286sKR9K5OZTfJGrvrvR7TiM2KX6vE8rJTLy4vq6xJJTn12~2Kt2wOsSymBvL1c2bsu967vjIS4SJrwW9IV.jpg
//media.inmobalia.com/imgV1/B8vEv5Xh8DZJ8zA8HsKlVQQovHvPS2nS1REiasNjjf37J7WfKOkiQxSIhRrnU2OBFkknCXNFUkYS7Hh9o9IZ_QJ9eIkyovD2sTZ3aGkt8QCvFkaMkOERJ3kcUyM1vKEzac9TaCN1Dz1OtJG0NgFfJ8LiIHXzKsySoJh5TDoqwdwvlq_o~FkZDz8DLRx8noqZ46IPwzmin37rf2pXRgLGqRlYca9e8_Mh3BPl5~a4MBwsE6TjoGiX3xlayw6b1hSC1w79ReWJnn947W8_FjSoFlY5OSjBAxo~kHQw~OW2.jpg
//media.inmobalia.com/imgV1/B8vEv5Xh8DZJ8zA8HsKlVQQovHvPS2nS1REiasNjjf37J7WfKOkiQxSIhRrnU2OBFkknCXNFUkYS7Hh9o9IZ_QJ9eIkyovD2sTZ3aGkt8QCvFkaMkOERJ3kcUyJ7AZfwQjDEcsSuX3JQ9UqjcAmtLshUKCoiCMiA2v3oOI~8yFNnmAli4SNH1F8tGIHc0ce5csUAS4oQJ9D68kGRGR5J6fiOr2oSyt7jSbnyIeLqUAOKjTxgEyol5yaPBsQVNyNdnkVlV6Ke2xxegcMQJCydImlxqPdqtLfVRY8ipVkt.jpg
//media.inmobalia.com/imgV1/B8vEv5Xh8DZJ8zA8HsKlVQQovHvPS2nS1REiasNjjf37J7WfKOkiQxSIhRrnU2OBFkknCXNFUkYS7Hh9o9IZ_QJ9eIkyovD2sTZ3aGkt8QCvFkaMkOERJ3kcUyS6jIWzGOwmkIjdqhLN24kquBJP91oI40WpkyMrlnJBS6G1~fAg~g1TOS_OPtp6f4dwDmYKgM1IJht6sdV~X_ByNOsLcdQiDWCOnxk8foEHqy4~f7M1jJ2QRZHLUHp5yUGpujPknTk7WZ2t~1ch63D1UbFKR7vN~yEPx0fGXm4IC~dE.jpg
//media.inmobalia.com/imgV1/B8vEv5Xh8DZJ8zA8HsKlVQQovHvPS2nS1REiasNjjf37J7WfKOkiQxSIhRrnU2OBFkknCXNFUkYS7Hh9o9IZ_QJ9eIkyovD2sTZ3aGkt8QCvFkaMkOERJ3kcUyYwX1FF4deagrjJDXwtTBdy_Dh~ufWPT8akBC68Vj7wxCZGCqx74SqCLHfgAFieMINbeYc~d9YNIblnDPWenxkZ3Hy4b_7ZXad7EwZohstbBSJ0r8Y9QI3Cge7K~MH6BumIpk76rTUcRdep~Ugx~3CRO8iLGmzHYKwYebvm7_SzXo10.jpg
//media.inmobalia.com/imgV1/B8vEv5Xh8DZJ8zA8HsKlVQQovHvPS2nS1REiasNjjf37J7WfKOkiQxSIhRrnU2OBFkknCXNFUkYS7Hh9o9IZ_QJ9eIkyovD2sTZ3aGkt8QCvFkaMkOERJ3kcVlvSaL48Xed9jRoBVe8QwARSiFV85qe6vLsTInTzr_MIMcIdQFk9jWqk5UKTD6yDJuA12RsHpfsUEo~UWms~qlHxCjKRSBfMPneHPeJ~QRVG0V0Rj3O9vzhQaqnTZpnLoiz3vzSkpbyWS92F3Lw4v8DvXMGdMPSnfjP4reri6aC4akTh.jpg
//media.inmobalia.com/imgV1/B8vEv5Xh8DZJ8zA8HsKlVQQovHvPS2nS1REiasNjjf37J7WfKOkiQxSIhRrnU2OBFkknCXNFUkYS7Hh9o9IZ_QJ9eIkyovD2sTZ3aGkt8QCvFkaMkOERJ3kcVlqTlmpWmcTjg1KQ2qfzQQ01bMIP3AvflEFQ0j6pjwOwhz0L2c43fZIRjLDvv3eHIBTtnWlJ3XUOKOjglaK6nk1EwUNFXA8cHWqHiX6TEVFp3e9JORghDfWejLuRndcLyxtM~6Ur4oWL91trTee88SfFJjQ9cZDXYVpNx1B_I48E4szn.jpg
//media.inmobalia.com/imgV1/B8vEv5Xh8DZJ8zA8HsKlVQQovHvPS2nS1REiasNjjf37J7WfKOkiQxSIhRrnU2OBFkknCXNFUkYS7Hh9o9IZ_QJ9eIkyovD2sTZ3aGkt8QCvFkaMkOERJ3kcVaKAsY_jN5YHjhP1XGSufbBOHt8gsE8W0MYjj7tjZ9eyj~7BAlpAYKlfbUUaXTwsenqMoZ8cOHgrp4zxxkvLqd4vCAUVtw6BPy3buzmYCz~CXBFz9pj2D5xBk~SGxu1mMEMCVhUl4fr0Hglucv5dy6T8anBtt9nv3oLws6TU67SiqEcY.jpg
//media.inmobalia.com/imgV1/B8vEv5Xh8DZJ8zA8HsKlVQQovHvPS2nS1REiasNjjf37J7WfKOkiQxSIhRrnU2OBFkknCXNFUkYS7Hh9o9IZ_QJ9eIkyovD2sTZ3aGkt8QCvFkaMkOERJ3kcVlWlv4SkJo9yijSTNu0oISF1piL42TBdonKzp~lgQPykjYPruFPH1twmPGtuFcFhJGAVPWqan3qeFYN~r~REeNjACgTJ7h7UnGSRlYlHqERB5Jg6hqtgyp7ZlN4Rwad0EozgpDFQgQOQo9yJ7MKr1IDds2a_lG5eMJBTxDycC7jCB9~u.jpg
//media.inmobalia.com/imgV1/B8vEv5Xh8DZJ8zA8HsKlVQQovHvPS2nS1REiasNjjf37J7WfKOkiQxSIhRrnU2OBFkknCXNFUkYS7Hh9o9IZ_QJ9eIkyovD2sTZ3aGkt8QCvFkaMkOERJ3kcVaVixYZnbfkKbmILLGIhL8WMHZEABl3hAf7OtH4Z7ES0ewdD1ZEL41TaBej65skYU5QlUxiGgtVimC2oXuXhlrZDsjTRCcRtGX5~kXNu562P11WRCgRJ2qjqWAIn37gG8Ic1uyOwzsCW0YJnWMs56fI8cQJ9j2GOiULKmMnV8m3UzY2z.jpg
//media.inmobalia.com/imgV1/B8vEv5Xh8DZJ8zA8HsKlVQQovHvPS2nS1REiasNjjf37J7WfKOkiQxSIhRrnU2OBFkknCXNFUkYS7Hh9o9IZ_QJ9eIkyovD2sTZ3aGkt8QCvFkaMkOERJ3kcVEhcQUwO3falNmBzaqltnAeOVjHLLqToO7smpBuKzbMEdtqIXpMEE8XSP5OVO7RyGb6aIaIO5g4vxgjEDfVSCSsKrj75YzDDnpYMDWz7S43mif1xB1NnOcJDRd2CxTb4fjQVdq~eTlGuK348BCyQeVuFK4clOIxDvxS6nswmRUxoz6Nw.jpg
//media.inmobalia.com/imgV1/B8vEv5Xh8DZJ8zA8HsKlVQQovHvPS2nS1REiasNjjf37J7WfKOkiQxSIhRrnU2OBFkknCXNFUkYS7Hh9o9IZ_QJ9eIkyovD2sTZ3aGkt8QCvFkaMkOERJ3kcVaN_zdDzTMVvRCr9wOVMYEY9mHqLNoEMw5uiVC2VFaA8YokADSg~Pk~WFBVPg3wvAhLfXnGv~sCQCycvUplGA6l9VK~v~zmrHXUecpm8TPAaOGJAc7wsFgeEUFZxJhakZrFUqEOHXrumWIt0V0aYzLpwW_PCFxB6DJzQY7HzEHVHPRfr.jpg
//media.inmobalia.com/imgV1/B8vEv5Xh8DZJ8zA8HsKlVQQovHvPS2nS1REiasNjjf37J7WfKOkiQxSIhRrnU2OBFkknCXNFUkYS7Hh9o9IZ_QJ9eIkyovD2sTZ3aGkt8QCvFkaMkOERJ3kcVaG3Vl8WGnnOsUzOqcUauUTHihUmUFUG_o8cwH3I1QJiVqbJOqa67AeOK3O1Aw3VPruv6iNZtaMArrttfbgW3e_nClcmrDgKKiPtDvI_qS0Bz42rBIcYg63aHL_3AyJXln7axOsg~V7jdUUf9G1~ZdqAh5Ydu_JNndUnHlfbYAlwKewR.jpg
//media.inmobalia.com/imgV1/B8vEv5Xh8DZJ8zA8HsKlVQQovHvPS2nS1REiasNjjf37J7WfKOkiQxSIhRrnU2OBFkknCXNFUkYS7Hh9o9IZ_QJ9eIkyovD2sTZ3aGkt8QCvFkaMkOERJ3kcVafGJvW6dczlcPmHgA~G~T1OjVf4FvZdJK0IBeI8KQowA_2MKW3pnkNT2Z8y1wnKbQCypiBPrHRl4P0sZrnXrcQW7hEBZE~7xDxbHsQszSUeEvxRREKgfKelqF7MgkdyATeUo6UKLjeG2cDX63_vNtnrrsFoFJl~qaPQJIw07TjcMCHw.jpg
//media.inmobalia.com/imgV1/B8vEv5Xh8DZJ8zA8HsKlVQQovHvPS2nS1REiasNjjf37J7WfKOkiQxSIhRrnU2OBFkknCXNFUkYS7Hh9o9IZ_QJ9eIkyovD2sTZ3aGkt8QCvFkaMkOERJ3kcVErQi50Tk83kq~LcGVfS5zTtIsu~ORE4rNhBoSq1uGmEA96KoGxgjA1Sggk~sY0xtu7d6847SjYSEGPxrkoL9DmgVcZyxuB66pHY_Ns~npVOIkdZh6mEZuIMp_A2nHNPfqvPD3C9UbX7kMIA7mdPO0Mt1yJUmVco~Fj89gATlVwFhu5v.jpg
//media.inmobalia.com/imgV1/B8vEv5Xh8DZJ8zA8HsKlVQQovHvPS2nS1REiasNjjf37J7WfKOkiQxSIhRrnU2OBFkknCXNFUkYS7Hh9o9IZ_QJ9eIkyovD2sTZ3aGkt8QCvFkaMkOERJ3kcUyl~wHvnELkSrCW1Pp4SK6DwnJKgNQ3lfiqB6rVnp4X9Ts4pvm04njcD33jHMLByVBMQjUiYLE91VRaTPk1sIqzQhnUDbkWOFqQIXjbrpAj3SfQqDUqgBfQdMtPnLi0mNZMnyUOE6RCRcLkZqaN0fHjbzTXMyaWT_c0qWNubM70LrL_X.jpg
//media.inmobalia.com/imgV1/B8vEv5Xh8DZJ8zA8HsKlVQQovHvPS2nS1REiasNjjf37J7WfKOkiQxSIhRrnU2OBFkknCXNFUkYS7Hh9o9IZ_QJ9eIkyovD2sTZ3aGkt8QCvFkaMkOERJ3kcVEuBd4WHwdd8lgr4fyGe5_DkdXluaUWXEioq~EFm0toyx_xm41JmN3w~KT80YAI9_Y2dR8hfjL6P0Bn54wTpzZ_KkejA1g9f7m9C3Sr7r~6wF~bWFeccxfclVQF506C7~JpvMpL9OoOadC7E76ZBiBz9_WVFSfbeeabGHY1K0cgNK0G2.jpg
//media.inmobalia.com/imgV1/B8vEv5Xh8DZJ8zA8HsKlVQQovHvPS2nS1REiasNjjf37J7WfKOkiQxSIhRrnU2OBFkknCXNFUkYS7Hh9o9IZ_QJ9eIkyovD2sTZ3aGkt8QCvFkaMkOERJ3kcVaaALAxV0HbxdFcuRcEN0q~YesHea2IAIwjxNZ3qyvT4Ywf6fqXoBumCHKOOwFrWeqPD2oBfEza~Ozb3XTOQ5kMP~gh6zpKb4TNBwjx_ravOeZgEAf3r2BvRa_5RQyynXhz0Ah5eBoQddybVJZmYbDDYZJfSt_b2GmsXWD_hcrbU46m2.jpg
//media.inmobalia.com/imgV1/B8vEv5Xh8DZJ8zA8HsKlVQQovHvPS2nS1REiasNjjf37J7WfKOkiQxSIhRrnU2OBFkknCXNFUkYS7Hh9o9IZ_QJ9eIkyovD2sTZ3aGkt8QCvFkaMkOERJ3kcUg5uL~25_z_CT1FdKUu2brcu7T4ytnhUUGZ3nlIlosVgvm9ilr3jm9GW7GfLOS974luCKOKezm26gm9o68winUbvkq7hUrxUl79Gi~F8_A4clTOLkTz6zDhkxRpmcBU16ffs1daFapcMxKieT9Av3stLmu088pFcMy9cL~h~nTJ~l59D.jpg
//media.inmobalia.com/imgV1/B8vEv5Xh8DZJ8zA8HsKlVQQovHvPS2nS1REiasNjjf37J7WfKOkiQxSIhRrnU2OBFkknCXNFUkYS7Hh9o9IZ_QJ9eIkyovD2sTZ3aGkt8QCvFkaMkOERJ3kcUg~mvyFIoKK~_wtlnKF2psQV1WrSe~fAHM9bzwJ8N1fNr1rD2LTut9aAU_ADCMb_2tZKTyYsOLnncRufEeTuDAAm1~2Dg8xbXooxv6bMdlkHIE9wvdXAKNlCUv9HJHFtE_10Dg5KIpGk04471xAe576_03kFzfxrCXT~mNyI5qDO6Ef7.jpg
//media.inmobalia.com/imgV1/B8vEv5Xh8DZJ8zA8HsKlVQQovHvPS2nS1REiasNjjf37J7WfKOkiQxSIhRrnU2OBFkknCXNFUkYS7Hh9o9IZ_QJ9eIkyovD2sTZ3aGkt8QCvFkaMkOERJ3kcUgqJvZZZZiAvbOANnLCYb1aFzq3NikGQx1KPQi17w2I3rmqmDSk~JfHiY_7AaAjQzzjHGoQC4mvbebVdGDh4XYkwZzPujPW~X4Yr07pJag1l5RIEuFOlFqXBXWpLjzKpDUYTSr6wpdJ3euZI~DROZBO6deD4RMq1n3HbRd8RgUWUGcQ6.jpg
//media.inmobalia.com/imgV1/B8vEv5Xh8DZJ8zA8HsKlVQQovHvPS2nS1REiasNjjf37J7WfKOkiQxSIhRrnU2OBFkknCXNFUkYS7Hh9o9IZ_QJ9eIkyovD2sTZ3aGkt8QCvFkaMkOERJ3kcUgtk_kmY2NKcZXnu0Kx2Gwx0kOQfxoKJL~50V4nFz_SEUb6H7nNqrjlDQJ0SCoM2lq8Tfd2ULRBcTQn2NYubntiWaBvdmVirUDf~NXqA_rbqss3BSTXM5Nqyo_CgNVae1qXP2E1lRgk2wqfLvrJQkaKEXFxfwEQEm4o90rHTMozW8BV1.jpg
Price

1.500.000 €

Ref.

4540

bedrooms

5

bathrooms

5

Built

277 m²

Plot

806 m²
Villa in Benahavis
Benahavis, Marbella, Villa with panoramic sea and mountain views in an exclusive residential complex. 5 bedrooms, 5 bathroom, separate air-conditioning in each room, electrically heated marble floor, alarm system, high quality German plumbing (Hansgrohe, Duravit), infinity pool with heating, wooden energy saving panorama windows, electric shutters on windows, 2 saunas – Turkish bath and Finnish sauna, guest house with sauna, only high quality finishing materials, Garage for two cars, tropical garden with fruit trees, absolutely new and unused.
Benahavís, a typically Andalucian white village nestling on the edge of the Sierra de las Nieves, just a stone´s throw from Puerto Banús (Marbella). The complex is a privileged natural enclave of more than 123.000 m2 in which to enjoy the total tranquility and year-round ambience of the Mediterranean, golf and the traditional flavors of Andalucía. This selected resort, gated and fenced around its entire perimeter, offers luxury villas, spacious townhouses, and modern apartments and penthouses. An exclusive Club House at the disposal of all the owners sets this urbanization apart as it combines extensive green areas with small lakes set among spacious gardens.
Features
Fireplace
Security service 24h
Air conditioning
Central heating
Similar Properties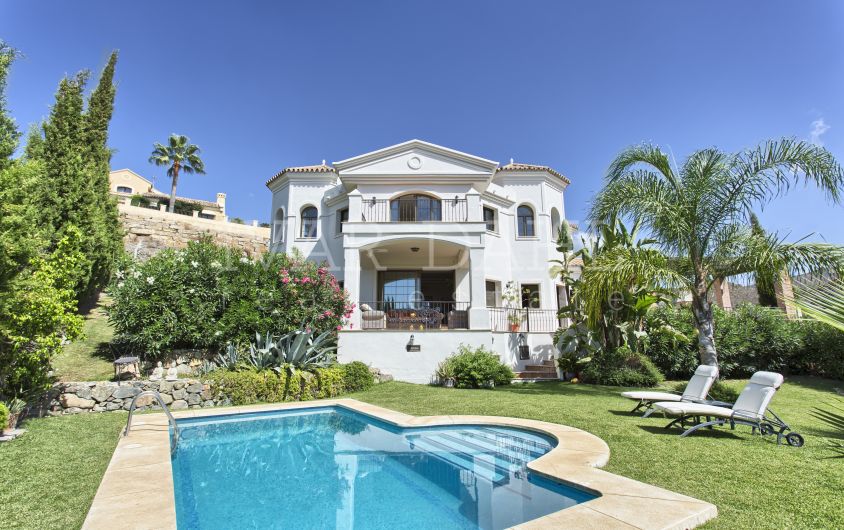 Villa in La Quinta, Benahavis. beautiful and well presented villa with 4 bedrooms and 4 bathrooms. Large covered and uncovered terrace with BBQ area and private pool. Nice views to La Quinta Golf and the sea.
4

bedrooms

4

bathrooms

293m²

built

1.100m²

plot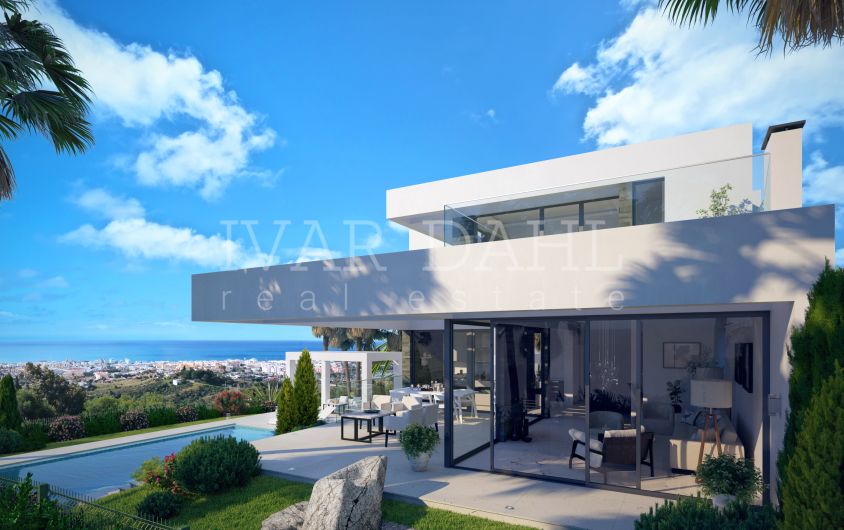 New Villa for sale in Mirador del Paraiso, Benahavis. Exciting project consists in construction of independent contemporary villa with stunning views to the Mediterranean Sea, green golf-courses and Gibraltar. ...
4

bedrooms

4

bathrooms

300m²

built

800m²

plot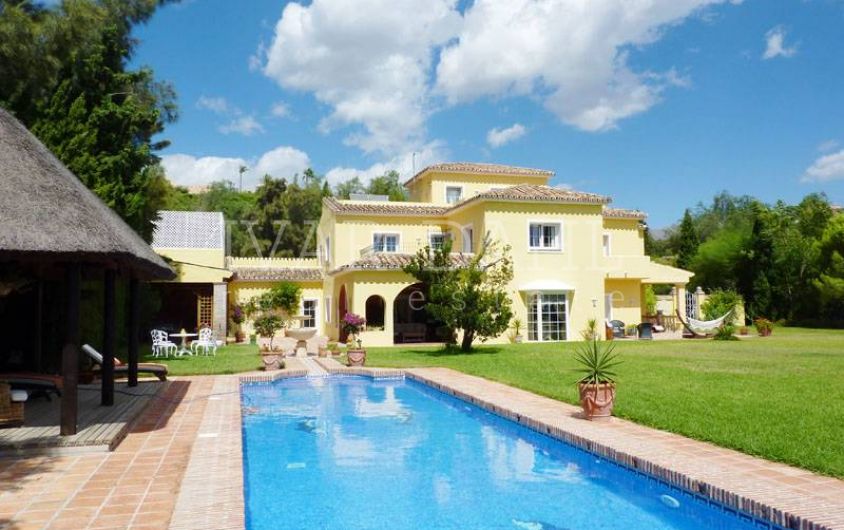 FUENTE DEL ESPANTO. LARGE VILLA ON FLAT HILL TOP PLOT WITH PANORAMIC SEA VIEWS TOWARDS AFRICA AND GIBRALTAR. Ground floor: spacious entrance hall, guest toilet, living room leading out to covered terrace, ...
5

bedrooms

4

bathrooms

700m²

built

6.000m²

plot