Villa in Cascada de Camojan, Marbella Golden Mile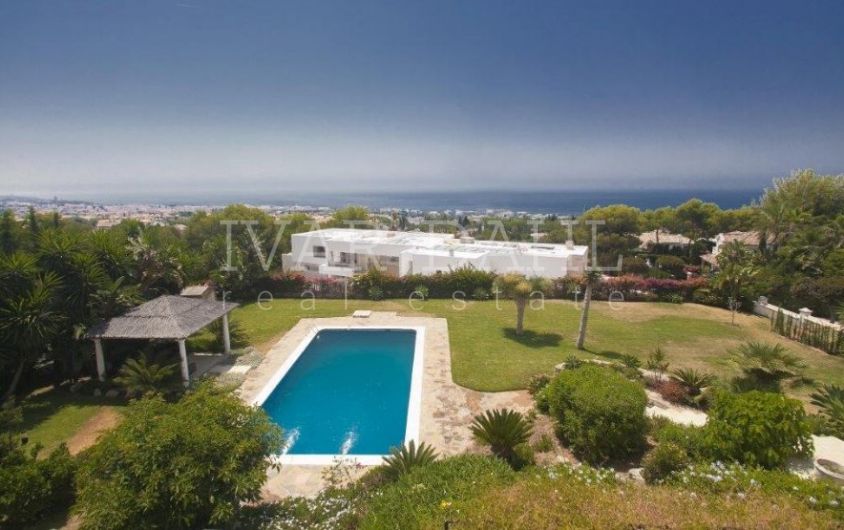 //media.inmobalia.com/imgV1/B8vEv5Xh8DZJ8zA8HsKlVQQovHvPS2nS1REiasNjjf37J7WfKOkiQxSIhRrnU2OBFkknCXNFUkYS7Hh9o9IZ_QJ9eIkyovD5Z~_id1iBpXn_i~rxHzLvmvLyd91kKSJ~BFRsiivweI_b9E73UoF~Af8JM2xdglEKCApgXhz88iHjkbTYLLWY5zc~d83PjLGhqNzSNUrGaydwp78H3QWYJKKZpyzF1HtRmZNkRLtE9zGDhoDm8MK01WRT6tyRDbmchQVAUdksuVoEQzL9uBH_ycn4~4lnviQcHws1TXgv.jpg
//media.inmobalia.com/imgV1/B8vEv5Xh8DZJ8zA8HsKlVQQovHvPS2nS1REiasNjjf37J7WfKOkiQxSIhRrnU2OBFkknCXNFUkYS7Hh9o9IZ_QJ9eIkyovD5Z~_id1iBpXn_i~rxHzLvmvLzi5GaDxE1qJqFj5R81yfA8xKEAtGHhbGdW~ZRvKUIjv13_xqIhIgd8IIrbDNGJtrF35cyuLNqbB4sODC4bpK6SdWDfUdqnCmfRAKSOD3853HrK5Cf0KfGXNGneTx1Bqn3bJwA3APVxM7N8f0v_AaUK7b8FpuVhvc2qoWWt2sVl9s4DI0f.jpg
//media.inmobalia.com/imgV1/B8vEv5Xh8DZJ8zA8HsKlVQQovHvPS2nS1REiasNjjf37J7WfKOkiQxSIhRrnU2OBFkknCXNFUkYS7Hh9o9IZ_QJ9eIkyovD5Z~_id1iBpXn_i~rxHzLvmvLzih~77L0R0Ht5c1i7yI_7TS1zCVOOro_RnKeacFXlGMBUm3v1_3vxKK_zmteGmwIUNNx6z9BlGB3LjjX4gaE0siiuKs~v~G_OhoDRZG38skRxUAnmPZKzPUk2Vrw~mVtQcb42VVpVy_JLm3MZ5jAPwDLhHuMaY6dgYibgy_adznMfTbyy.jpg
//media.inmobalia.com/imgV1/B8vEv5Xh8DZJ8zA8HsKlVQQovHvPS2nS1REiasNjjf37J7WfKOkiQxSIhRrnU2OBFkknCXNFUkYS7Hh9o9IZ_QJ9eIkyovD5Z~_id1iBpXn_i~rxHzLvmvLydamEi~A3Q6sZ729WXjESMYbehtWqRGHJY6LL6cNV4isL8hejxOE8wDnrl9h2_yUgj5RqC03DRUCbGVTYKuB29Arj2PIz74hkvV7HMvUW_TNnS6cEcn0bQkBZeve0PeGtWIt1ODXXLA~11X~WTI9LMamsLvG1eBNp8V8k74Npjj7JgP1S.jpg
//media.inmobalia.com/imgV1/B8vEv5Xh8DZJ8zA8HsKlVQQovHvPS2nS1REiasNjjf37J7WfKOkiQxSIhRrnU2OBFkknCXNFUkYS7Hh9o9IZ_QJ9eIkyovD5Z~_id1iBpXn_i~rxHzLvmvLydBm~ukQQvlJXFE9Es~KCxw0aFt0IRSTO4ffv~6XjN5SLTQFwXAJKdJwClc3SZRjfLwUUGrHs7SxUVL4faB9KhtJ4PPsfr~AJmKzg6IOqEkW3NvgYd4KESaUnUQ~twI3oTH9OnBDwStzbW9~UVEcx54ZPkHDctTET9glL1i8L92D2~Q2v.jpg
//media.inmobalia.com/imgV1/B8vEv5Xh8DZJ8zA8HsKlVQQovHvPS2nS1REiasNjjf37J7WfKOkiQxSIhRrnU2OBFkknCXNFUkYS7Hh9o9IZ_QJ9eIkyovD5Z~_id1iBpXn_i~rxHzLvmvLydr1i~mpA2cLELSDCbBZWE1NFPRVj59bmYL8ko0ruAk2PdFhN0WnVMEILhlL7z4D4FTIXYoBgnY7bts3HKSHcC~yrm1XqIxA7sHqV3vUAhyZF7Pyl2mMsOLNsPOOwdNENG9HKG8ojp6qw~l4IYXj_mH5GMB1DToaT1jHOWMiDMzWdvgfm.jpg
//media.inmobalia.com/imgV1/B8vEv5Xh8DZJ8zA8HsKlVQQovHvPS2nS1REiasNjjf37J7WfKOkiQxSIhRrnU2OBFkknCXNFUkYS7Hh9o9IZ_QJ9eIkyovD5Z~_id1iBpXn_i~rxHzLvmvLydr7hnjItJJAahk5y3qfvgC6t2w68V51ahayO__OLu2R_qgDWhc_TJrdQVf62qssAQwAzvBdBpWlChVICIliKKTrEb4oCbX9PeOPKpfs5bqqbmmoBWfYLMji3_sTuNnZhngLPWYD9qCqN2XClMoIt2dAXHY1JV1h~8eVokGkQezm41OgS.jpg
//media.inmobalia.com/imgV1/B8vEv5Xh8DZJ8zA8HsKlVQQovHvPS2nS1REiasNjjf37J7WfKOkiQxSIhRrnU2OBFkknCXNFUkYS7Hh9o9IZ_QJ9eIkyovD5Z~_id1iBpXn_i~rxHzLvmvLydro1xWgpDXEQEvutj89y2~khtdBNqUAIIaYxbJ97bCJccX6qIiHTbP3j~YBhrEKYukpgAa~Tem4fzIeX1xEydXoGjGQTZs_V~nXc9A1IN3OquKcQUkZVCenVVK_8yMFGBkw9tuWm4vRQl~dkpGcMVMzGOhyAf2s8AD~TQZzbf26Nm~sB.jpg
//media.inmobalia.com/imgV1/B8vEv5Xh8DZJ8zA8HsKlVQQovHvPS2nS1REiasNjjf37J7WfKOkiQxSIhRrnU2OBFkknCXNFUkYS7Hh9o9IZ_QJ9eIkyovD5Z~_id1iBpXn_i~rxHzLvmvLydrPZyDb0IyNWnf6k2yiUGhSJ4UCTbhal3atwCBKQdmdsSuicQbQ0AxFRimRz0P5UxqH6fl5o9Lqv3bw6IghH7ukrVo4bp16h3MAwL0M7AVdfK28RkF3P4rGSGEpZntsXO2SxFfBcnoyA743lcxUnbDXK1HSspD9VNUudLT7TDvAefaqL.jpg
//media.inmobalia.com/imgV1/B8vEv5Xh8DZJ8zA8HsKlVQQovHvPS2nS1REiasNjjf37J7WfKOkiQxSIhRrnU2OBFkknCXNFUkYS7Hh9o9IZ_QJ9eIkyovD5Z~_id1iBpXn_i~rxHzLvmvLzih1m1lyclhUJu4leJhi~yw5qTPR4PXoNM97j~KXMQoE7QBpnvz37uumgsoplvwdSs0MzAbVWCVS0hYjDeRtmcv41aggBAaZ2B9PrAbxEsKfYH3rYb9qcbEfbTdCm2KcmWVHN_E7bjHGP8xL1VdlK~O0~7n5AkyDKUkhb2GhtPgHdZ1Sc.jpg
//media.inmobalia.com/imgV1/B8vEv5Xh8DZJ8zA8HsKlVQQovHvPS2nS1REiasNjjf37J7WfKOkiQxSIhRrnU2OBFkknCXNFUkYS7Hh9o9IZ_QJ9eIkyovD5Z~_id1iBpXn_i~rxHzLvmvLyd9tbb1barNyL_tPPb63~Sz4wFMh1bz7hoIyiRkkzkV_tR8SvXqV0DBguVUAt5u4JW04M6OzISABG4ClJDeHMvbe9ATiZOIA6NIMT22PJbtbN85BC~12dihOeeG5aTGNREYFplG87PbzWaSUPy~KJf78TI1ZkPOLLchg2KyStkPCGf0jA.jpg
Price

4.600.000 €

Ref.

4603

bedrooms

8

bathrooms

8

Built

1.094 m²

Plot

3.118 m²
Villa in Cascada de Camojan, Marbella Golden Mile
Stunning villa situated in one of the most prestigious estates above Marbella´s Golden Mile, in Sierra Blanca, in a privileged position offering breathtaking views to the mediterranean sea. 7 bedrooms, 7 bathrooms plus a separate apartment. Extras: Air conditioning, Sauna, jacuzzi, indoor pool, heated pool, gym, cinema room, barbeque, fireplace. Area with 24 h security service.
Features
Fireplace
Barbeque
Separate apartment
Air conditioning
Similar Properties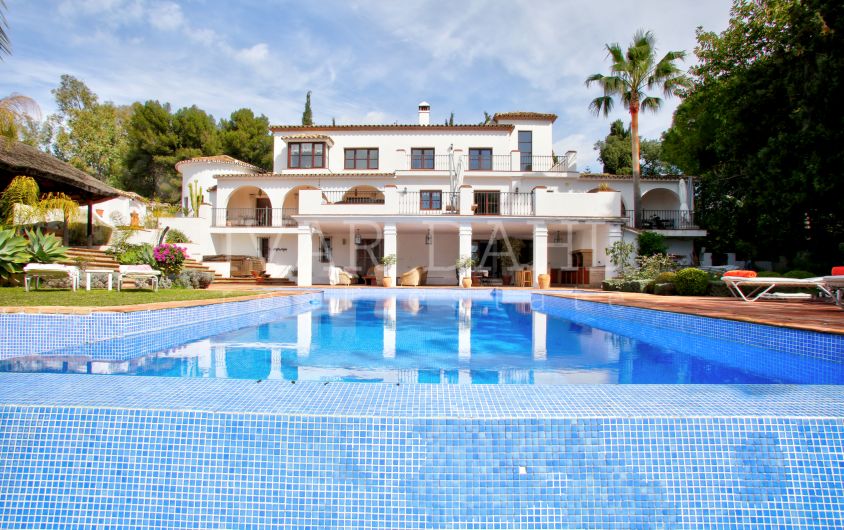 Villa in La Carolina, Golden Mile, Marbella. A seven bedroom south facing villa in the Urbanization La Carolina, in the centreof Marbella's Golden Mile with the beach, shops, bars and restaurants all within ...
7

bedrooms

6

bathrooms

700m²

built

3.475m²

plot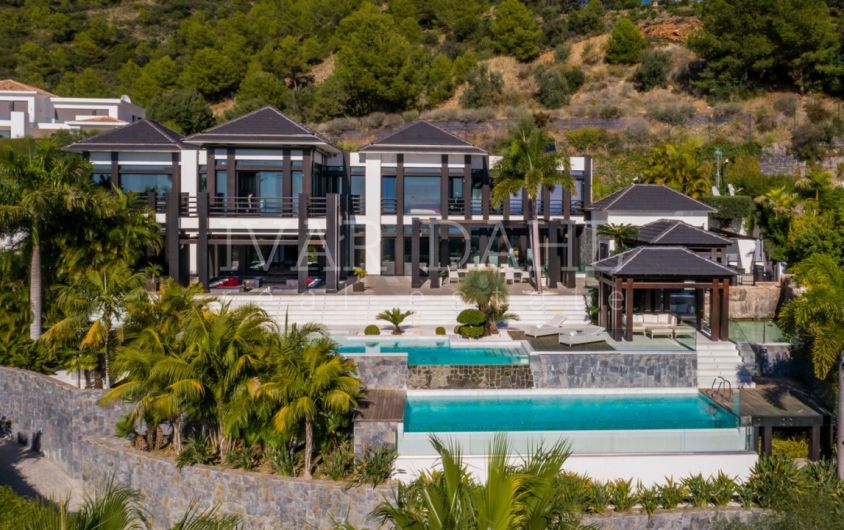 Wonderful property with excellent sea views, very private and quiet area and surrounded by nature. Top quality modern design, nicely situated on an elevated plot. The Villa is located in one of the ...
8

bedrooms

7

bathrooms

635m²

built

2.169m²

plot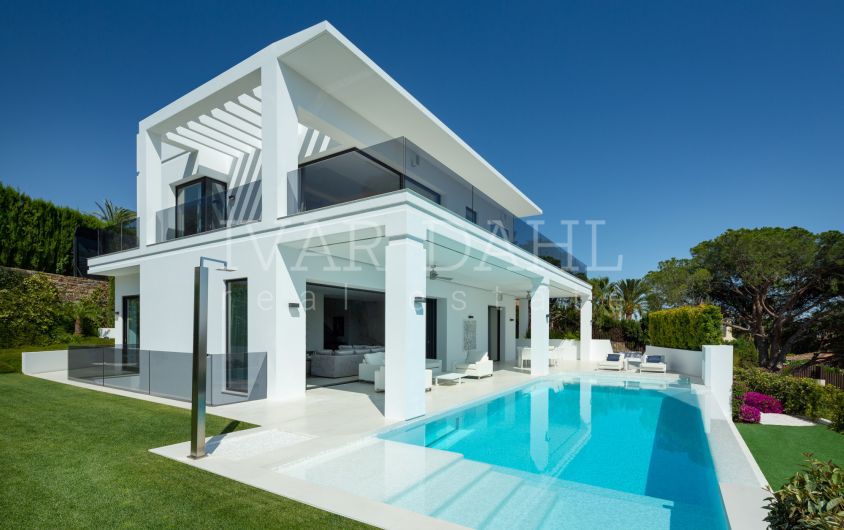 This excellent Villa is built to highest specifications with great attention to detail and using top quality materials and installations. Fantastic seaviews, Southwest orientation.The villa is distributed over ...
4

bedrooms

5

bathrooms

836m²

built

1.000m²

plot