New Front Line Beach Apartments in Estepona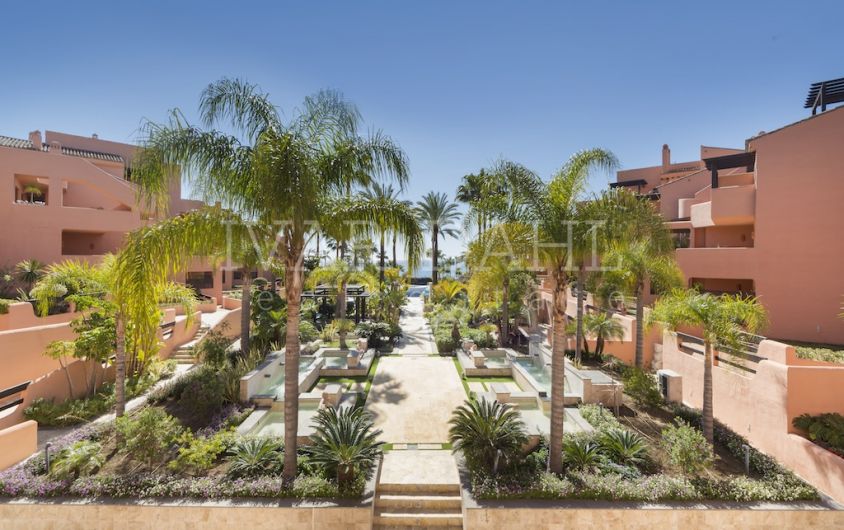 //media.inmobalia.com/imgV1/B8vEv5Xh8DZJ8zA8HsKlVQQovHvPS2nS1REiasNjjf37J7WfKOkiQxSIhRrnU2OBFkknCXNFUkYS7Hh9o9IZ_QJ9eIkyovF1keGkXVIXMIcjsBqh2_luC9mXYl57NDR8opYLNNvqDFznFi643Ef0OJppLbmGylAkibtNHof7S0gzRtxkviDlL2VfTHMto2y8HQk5efylAPzb0ZL6NmwgXd8StRbiUnuAFXw_~8GelMvOIQDXxFrJNmbKM8pntJXxh~55gHT_try0WYoL4FNyOya5x1NenKCMfFh45MTr.jpg
//media.inmobalia.com/imgV1/B8vEv5Xh8DZJ8zA8HsKlVQQovHvPS2nS1REiasNjjf37J7WfKOkiQxSIhRrnU2OBFkknCXNFUkYS7Hh9o9IZ_QJ9eIkyovF1keGkXVIXMIcjsBqh2_luC9mXYlEFZbuKE6H9Wh0gw39qYusJubaJDBlGdmabJZ9VOYFhqnFwHsnt1EMiahcoFUxj2ibTKokY1Hmf3XDeILN9d1MuJyawGj9yzxy088Mj1G_cbyDTm9etDZQ4peM4LXTw2I3a2CtOo8~6DWJLauCKDqVAbbJTmsJih0dfSYenGP7LQzym.jpg
//media.inmobalia.com/imgV1/B8vEv5Xh8DZJ8zA8HsKlVQQovHvPS2nS1REiasNjjf37J7WfKOkiQxSIhRrnU2OBFkknCXNFUkYS7Hh9o9IZ_QJ9eIkyovF1keGkXVIXMIcjsBqh2_luC9mXYlzueDW0tfWzEMaZ1jp6DSodsBjvA6lvutQfVIcY1AIO81PyiSxn6FCMcCHvd8Bi31EE8TypzikISAgMJeEdznlshmnPoReW_NRbmhrTsb_nJ2eHwH8WjjtRxdGN~J_HcHJZwousJYDTxkrlg7xFnKmwf67Oa_3pkg4gW4WNvbGwy1aX.jpg
//media.inmobalia.com/imgV1/B8vEv5Xh8DZJ8zA8HsKlVQQovHvPS2nS1REiasNjjf37J7WfKOkiQxSIhRrnU2OBFkknCXNFUkYS7Hh9o9IZ_QJ9eIkyovF1keGkXVIXMIcjsBqh2_luC9mXYlAo4L6eeMfl6Dm_WEbFYNAYfr~AedfnsB9g2ULkZClVMu_MajqwzoEgEPACKeDKL7i1aOHVxzro4FR28puURurfjfeiEySidJKm2A7Mlp7c9cYVTVXhZZx~TSuEM_r9kG3yhOF~h5bzKBXLuodv2GYCsazH45v4NuMmQnYBP6XdB3Id.jpg
//media.inmobalia.com/imgV1/B8vEv5Xh8DZJ8zA8HsKlVQQovHvPS2nS1REiasNjjf37J7WfKOkiQxSIhRrnU2OBFkknCXNFUkYS7Hh9o9IZ_QJ9eIkyovF1keGkXSOSBTAIbVoBvE0bPspsH9xJnF0PxE8spvs50KcbVbHLlu_WH9AbAEGiDkKZAE742EzzTvo0gpqvhZfHAPpI4H4lnrp_P2UuwlOdve8K7ACTeoLxgXf6dH293tC~pJbTt_kfLd4FQVHIc3oH7aVU6AqZyZLtRjCGJt_1puZo0yN2X7yCQZt0JzCXQtOShK~9AJwlj_kEk4LnAMvlRRnO5dmZ7lz4TGrz.jpeg
//media.inmobalia.com/imgV1/B8vEv5Xh8DZJ8zA8HsKlVQQovHvPS2nS1REiasNjjf37J7WfKOkiQxSIhRrnU2OBFkknCXNFUkYS7Hh9o9IZ_QJ9eIkyovF1keGkXXV8oSZ7I9bQyNw5xBWXSbWn8IR_9rPsPBkkyN06qDRYNCoO7MqjVh9CsyLjoE48~sAK0a693cwWSA~FC~g7CzkjfGi~ReoZ7NphfJ89t9fD7bbGuqRYBkutdnacpUkt3h3ZDhRx29u8Emeb6awiHn7MbyOASqjaGvbB1jgDp82mBif175aaib6dOqLyoTc~BOtJao8PjEkLQr_ZnDGmZ3pcxY8bS_3P.jpeg
//media.inmobalia.com/imgV1/B8vEv5Xh8DZJ8zA8HsKlVQQovHvPS2nS1REiasNjjf37J7WfKOkiQxSIhRrnU2OBFkknCXNFUkYS7Hh9o9IZ_QJ9eIkyovF1keGkXXYon8TFd0bQKyXJ0vMWf_HzjV_PRiZkKdvB4JTM4N4lFVyL1isqYV0aYlu3tV~TdWstj_CVFbCGNUdpHYSrBeThP5Ss1D031Sr9p1khoCDeQIaBC0dCOCE3LsJsF7Lps5xEdQST3o1tLVUqZ8Zhuh4S9qobRdxCJiwt_edMiY0a2xX2lqhFVqmpOwSIrFcF6tXDA_FJgqEBDcED6KwwORzOj9NDwldc.jpeg
//media.inmobalia.com/imgV1/B8vEv5Xh8DZJ8zA8HsKlVQQovHvPS2nS1REiasNjjf37J7WfKOkiQxSIhRrnU2OBFkknCXNFUkYS7Hh9o9IZ_QJ9eIkyovF1keGkXXJuosIxOBGek8ejA7GmInUEC_0Ne0WjO0CkbxfJfY7Ck3x5o8SKmaFL28K_t3wKArR1aqb6qZIEB8XDFrr3i0NR3kGL9cRZrvayftXEdZoFDj6jUARgqvoCS2AX6APYcjr_f7Yut8M6ngv2J_QefaSP8Gs1YXyTgTnitwGXK1lM4HpkxGj84lGX8syJWqDQbc6z5_KYgkV09LgfnVlFnsPIL2NbtAdx.jpeg
//media.inmobalia.com/imgV1/B8vEv5Xh8DZJ8zA8HsKlVQQovHvPS2nS1REiasNjjf37J7WfKOkiQxSIhRrnU2OBFkknCXNFUkYS7Hh9o9IZ_QJ9eIkyovF1keGkXXBKUv9V7TeIriUD1hbQFQdXhLwyjKkBIuEFW~cOMf5xjt2hL3HKsB5KxjYkIq~PCykG2qz623MVI~IAS7kpQWz6Rb4x~QqkFA8IW29IREhKk08Fzos4jdIvPAIE2p1Mrb_tDzZugFG02d4Wz6uhRdFM5oEjLLg41itxDQhmES7wgsPZo8jC6X43xvrhpiTWhlHiXi8ngkz17Dr3nteO9e~X_xxS4HvW.jpeg
//media.inmobalia.com/imgV1/B8vEv5Xh8DZJ8zA8HsKlVQQovHvPS2nS1REiasNjjf37J7WfKOkiQxSIhRrnU2OBFkknCXNFUkYS7Hh9o9IZ_QJ9eIkyovF1keGkXSPGk8~7SWHyd2iNorSz~JOOfidEBp2_Mw3IjDnYg0R7OkYIGwZymwucSgBt9~ydPTyEPeDGvNfB7vbHRJ9F05_aHzsls7aZ_b7a27ijrf6mr6GSrzdTvy9ooiHcJMhLIvSpHsZv0u8wxvR6FLFX2GPSGlQnNtFQheo4tIJ92tdm~REqPTdHNDCuMf_tp6XNglJLq2s76I6iUSsyA5NEr356ZapKl0iY.jpeg
//media.inmobalia.com/imgV1/B8vEv5Xh8DZJ8zA8HsKlVQQovHvPS2nS1REiasNjjf37J7WfKOkiQxSIhRrnU2OBFkknCXNFUkYS7Hh9o9IZ_QJ9eIkyovF1keGkXSfVOF57Cz6D00BzRLCQ__0wCCCAa5LElg0aTwFypuk57W5nOkWo0qeW0wQ~QPehdsD28txcmJXqZoO4Gg~cxLpnlrQNgNC0wqG~PTU0ogr7Sz3wqgKXfCj9ILFDbd3DYRvpUsMuO39Kc7uJhG4rbqHyxY2Bg5PGCRtcK0~wEDsU3GMRXTP~hY6S29IAT5TaRgKXJ8eOdZRxXggmiS2dfoUVInypufL_.jpeg
//media.inmobalia.com/imgV1/B8vEv5Xh8DZJ8zA8HsKlVQQovHvPS2nS1REiasNjjf37J7WfKOkiQxSIhRrnU2OBFkknCXNFUkYS7Hh9o9IZ_QJ9eIkyovF1keGkXSDh04f3hlR7RS8Nm4V91WfyAqfIshYSGvPK2eGzd96VxvyUVszv79Nr_D52_Dn8lEEcyFzfxUL7l56042M~PwSGe5qHnvj5OaEe599sfB~z883sUWkXV4cX_r7LCrb5TtSc~nTlD8FQoVItxQ3c095kcLksHlmMX5IJjP_CjITIesB7fCyC7KMR0xWykQEW8ndqnEL2gIrlN4thKehFvWfFrU7HShOw.jpeg
//media.inmobalia.com/imgV1/B8vEv5Xh8DZJ8zA8HsKlVQQovHvPS2nS1REiasNjjf37J7WfKOkiQxSIhRrnU2OBFkknCXNFUkYS7Hh9o9IZ_QJ9eIkyovF1keGkXSbhJq3jhZzk7RnlFKaP4taM33GNsKcv7u0p5yByvHz7pw2hpqSglIMWds6cnczRFHi~NZu10Wq7y74GRdrFgBvw3ZW2yzu0NFaxOEEO~ame7cmninXXnEU_3qRxFIC5hynCXQUT9cFxvLWx~R8xhkG4qPVJk0cFr3QpjGcs5Y3sPkjhJEIfJ8m6CkfYa9dhN6z0ba1F27cJQvFOOfV89EV8hM5y8v8L.jpeg
//media.inmobalia.com/imgV1/B8vEv5Xh8DZJ8zA8HsKlVQQovHvPS2nS1REiasNjjf37J7WfKOkiQxSIhRrnU2OBFkknCXNFUkYS7Hh9o9IZ_QJ9eIkyovF1keGkXSDk285XrW0na9j_fQmqAXSww16jYKR~EwBocxWtpehjelSSLmna~CNi_BkqcMdooaimCeuxwBTxJwIfMQfkbVOe2KbYurgGFQFvo~jBOzdyBv4vnSfluV9pOW9PizK9neVViGBWeAatARGqG7Z~7uBBaLrlNavrTjv5K6jBjdRnsHFNpQ_L5iyWhPOECnuYw5vd0lBnIvddRkNUJwHlDwanQ4gNQ9dH.jpeg
//media.inmobalia.com/imgV1/B8vEv5Xh8DZJ8zA8HsKlVQQovHvPS2nS1REiasNjjf37J7WfKOkiQxSIhRrnU2OBFkknCXNFUkYS7Hh9o9IZ_QJ9eIkyovF1keGkXSfWnnWKh6Qrnv48IpevcmztCgJ37R8t0cMS_XKj8bQFdDOWM5yLjBDMrRLxVcrPXMYn20JAIuf9OYeo0QKUm1~lZ1rxSdLduSfs15or_Pbr6wJ056Zgh692_y3WvuwQE99yh5x4gQ7~ZU4mvPb4q9uETYYu4DJH3NXOrxbOK4~~VPu1Giowg2fYhqS4Cd9mhkgYS5HgZYSeYX8NPzmdD02fZrJ5PB1G.jpeg
//media.inmobalia.com/imgV1/B8vEv5Xh8DZJ8zA8HsKlVQQovHvPS2nS1REiasNjjf37J7WfKOkiQxSIhRrnU2OBFkknCXNFUkYS7Hh9o9IZ_QJ9eIkyovF1keGkXSrhGczpXeDxszSkHouSh2hHkWhrAIP6502XCTM0BeWOV25B5zArg4rjypnoDwoth_iO6F~6OxB3QY~6UzVyPtbGcSuENtO_M_7gF_MzEpriknMPtRlnEpAae7l0bijWZMra8meCPZQPqLMd7_TBqCoaAPWSibiREa17NlchejHm61Poc1MwnmPdgJZYIuIl4PKqkkd0WYZfzXbn0gi0R0~3I0QKtd_J.jpeg
//media.inmobalia.com/imgV1/B8vEv5Xh8DZJ8zA8HsKlVQQovHvPS2nS1REiasNjjf37J7WfKOkiQxSIhRrnU2OBFkknCXNFUkYS7Hh9o9IZ_QJ9eIkyovF1keGkXSPCrKu~FJfh7mISAuE_B4HCXEMYE3gzSrkyLWQqAD6StMuqG488EMffUc~~7m0Je4JilywEtG2dnl_jh~oYIxpI~JOcStoKVAeNmSSV2x8CQXBRgHLJ3B7MYeS35icJ0vL9Nkz6rbFv9jaFMCxq2wIGEw2hPdcRnphRRoDjGjjm1TW5QxyVW0ULjmMFYdojMDwcAPs2yAKvvlrVYSVPPBj0kU5yqfE-.jpg
//media.inmobalia.com/imgV1/B8vEv5Xh8DZJ8zA8HsKlVQQovHvPS2nS1REiasNjjf37J7WfKOkiQxSIhRrnU2OBFkknCXNFUkYS7Hh9o9IZ_QJ9eIkyovF1keGkXSrmy72ohKhoJsr2CVwUli7hjw9lxy2fHJOE3VLZvZtYF3rDML9uduEWNWlIJ~OEaziouYwUQPlfDqgDh9_1Eg7LNhWrNddBk7smPBhDPXT6OXwmoTy6u2x7Z9PUI61_ivtJI2J1iX91hyCy1_v0_mzCg9fQL1_BXnQ~lAWWv6hFZ75HAk~dnoTsaI4oyAfjTfyNpx3FpvRAOk6~g1gYIvhnjdYlL6k-.jpg
//media.inmobalia.com/imgV1/B8vEv5Xh8DZJ8zA8HsKlVQQovHvPS2nS1REiasNjjf37J7WfKOkiQxSIhRrnU2OBFkknCXNFUkYS7Hh9o9IZ_QJ9eIkyovF1keGkXSfS4wxezuEozhh2C_5RO2gesTbmuIT9gRuhZgzwQ7kDfW31CHXHRcXlvpBprwdhKRmIGbdYCFUpJGbJVpPiv9OmrkeSP9_BRNl3Zw7ucZQGMAVKmCLn178Qto4e3Ad_IUw8YAtMkERNVjRrCv938hESDS8ZoG5WIHDz5K3QgxERrSTGnzTniXLfpwkw4BKOJdFKHf7I9tzsUN~I_HWj6pAcztgqkLs-.jpg
//media.inmobalia.com/imgV1/B8vEv5Xh8DZJ8zA8HsKlVQQovHvPS2nS1REiasNjjf37J7WfKOkiQxSIhRrnU2OBFkknCXNFUkYS7Hh9o9IZ_QJ9eIkyovF1keGkXSPEh0J4zqvIb4IXoyQh22aYG55QuMmBDr48eRsfOGDcUO6Ce4WQc64gfCYoRIkAfdAEqrrMD9QX0e7GKuvKLfiP~C2h~WsfT_ADjKFjhDYsG3Tv67lrtXR4XizMNAZ0Br7xtJaujXtaTrBCwSUmR6mXDIbu74N2jjcoh4duu0T47i2scrQr43ptLRelUFtXWrd9W1cgtxZHY8~3xRLm3ZYCO0DZGA0-.jpg
//media.inmobalia.com/imgV1/B8vEv5Xh8DZJ8zA8HsKlVQQovHvPS2nS1REiasNjjf37J7WfKOkiQxSIhRrnU2OBFkknCXNFUkYS7Hh9o9IZ_QJ9eIkyovF1keGkXSLZnKo8227ccMsqqSzfHq6R8Hvgshs5~64jR9AvDg7Ku0nJzVKHmoTt6LMCWKlGgIycfHJ6fBasAWyt4XT60GB5YAD9h_sAjl_Aw13Pe5QeLEb5Z3QMsL_9mhfzCuyeHDL1woAqqFCIb94KnNU19f2GUPBhGBf6zQuBy2mXorJBr0uC3igH8Q_PLfTLlbE0AsaRhmErV5_ctcSgujzAOcEBnbrloh0-.jpg
//media.inmobalia.com/imgV1/B8vEv5Xh8DZJ8zA8HsKlVQQovHvPS2nS1REiasNjjf37J7WfKOkiQxSIhRrnU2OBFkknCXNFUkYS7Hh9o9IZ_QJ9eIkyovF1keGkXXf0qDHdR331gzoBMQMRzCW3KndQuaEzPLoVSwWZV6AAC2u3wLrlQQVitUUNiAxKFpNB0B5e9X_ylf10ED2s9fQR6z74EctYpBSnBn8h0ffB1ViWi~C5rP4WPsFp2ZMWDkxpQJizf4yy3IWa7MonCqADqwFT3iYtNSaVsWYSt8~qCSc9Kl56ztygqTq~ClPW5OBVyznRv9uLC5hERCMVDuBMH0o3lXU-.jpg
//media.inmobalia.com/imgV1/B8vEv5Xh8DZJ8zA8HsKlVQQovHvPS2nS1REiasNjjf37J7WfKOkiQxSIhRrnU2OBFkknCXNFUkYS7Hh9o9IZ_QJ9eIkyovF1keGkXSX5BT2USJqxJK2QB_6BEXJXa7Zn5tUpHk9CExYX1DBnGp57DA6_Zv8zxBSlGFdf7YbFyiBPfN2IBsEcX2lBU7si4joJo48dUZQJ89mYSNbIC2Elv41B5C2AuajJJHagblLH5Uvu3_r1CbvtNPHSY2NcmR_ORSk7_w~pPCjmUHz5qRus7knOoQuxkaGPKSoIQfBVVHs5N~W9u_03C~IdvWj8RGJ3THY-.jpg
//media.inmobalia.com/imgV1/B8vEv5Xh8DZJ8zA8HsKlVQQovHvPS2nS1REiasNjjf37J7WfKOkiQxSIhRrnU2OBFkknCXNFUkYS7Hh9o9IZ_QJ9eIkyovF1keGkXSriNSs8xbdltxvrf7TL0jwZk98rGw6xQ5MYgEpAqpFfeHxuaBATbv80PerW4kPf7Lbn44wispYlDRfdVS7OHIUSkOUw1KQuC~w5R83z8Cxkq5qu0N0Yr9w5R0tPFnoKSCjPA2oe_rjEKoJ3KlYzq9trIe3qPswtLOr5SLnIbL3COeHQpCPzCzx4D_E3UU8u~VPEc6q6_GexpmwqrooRN9Uk~kH8hkE-.jpg
//media.inmobalia.com/imgV1/B8vEv5Xh8DZJ8zA8HsKlVQQovHvPS2nS1REiasNjjf37J7WfKOkiQxSIhRrnU2OBFkknCXNFUkYS7Hh9o9IZ_QJ9eIkyovF1keGkXXZ_zxpBRze6~mP8YV7rb80XxBHKTJNebDw1ThwSrs1r_2c4H7M4ytujhJf1Ki2NpSiJWpZk0gYCWZ6YihRAJv3JxM9jWbKBDniKsZyw3S6b5o8bTDb1qiJ9d0~tNZECo32QiyANCg_UEd~3XSguuLmCM8iPVV9TXTUEVe1~59Zg8hIKT6v5GeglfISWT08EJoCbTwbr~_b1dTQ7GjIxklrB145QUZw-.jpg
Price

474.700 €

Ref.

4638

bedrooms

2

bathrooms

2

Built

167 m²

Plot

36 m²
Apartment in Estepona Playa, Estepona
WAKING UP TO THE SEA!
A truly beautiful complex, in a wonderful oriental-style oasis of peace and tranquillity. A residential area with direct access to the sea and joined to Estepona by a long promenade. With designer gardens and two swimming pools, one indoor and the other heated, and a Pool Bar open during the summer months, this is an ideal complex to enjoy 365 days of the year.
Settled in an exceptional enclave that guarantees privacy, this residential area also has 24 hours surveillance service, a Turkish bath area, sauna, spa, fully equipped gym and service of mud treatments.
Spacious 1,2 and 3 bedroom homes, ground floors with garden, above-ground homes and lofts with spacious terraces. Luxurious flats with excellent specifications, with fully equipped kitchens, central heating, hydro-massage bathtub and home automation. Additional services include access control security and a private an underground parking space.In a privileged and exclusive setting on the New Golden Mile, between Marbella and Estepona.
Thanks to its proximity to the A-7 motorway, the complex offers excellent transport links, and in only 10 minutes you can stroll around Puerto Banús, shop in exclusive brand stores, dine in the most stylish restaurants and luxurious Beach Clubs and play golf on the best courses in the Costa del Sol. AN EXCLUSIVE HOME WITH DIRECT ACCESS TO THE BEACH.
SPECIFICATIONS
Designed for your greater comfort, so you can ultimately enjoy your new home.
Marble floors.
Kitchens with leading brand ovens and microwaves.
Induction.
Installation of hot-cold air conditioning.
Underfloor heating system.
Hydro-massage tub.
Security door.
Fully fitted built-in wardrobes.
Varnished wood joinery, with double air chamber.
Features
Alarm
Security service 24h
Living room
Amenities near
Electric blinds
Air conditioning
Central heating
Similar Properties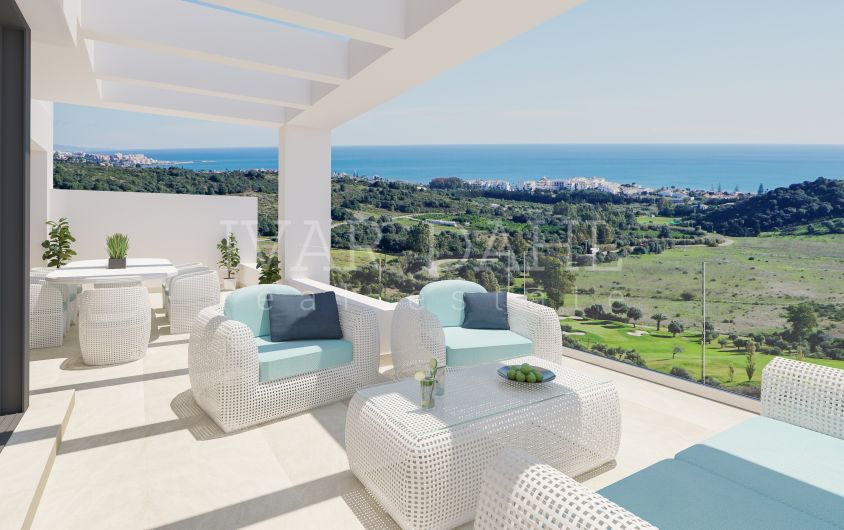 Apartment for sale in Estepona Golf, Estepona with 3 bedrooms and 2 bathrooms. Regarding property dimensions, it has 154.64 m² built, 95.26 m² plot, 103.55 m² interior and 51.09 m² terrace. Has the ...
3

bedrooms

2

bathrooms

155m²

built

95m²

plot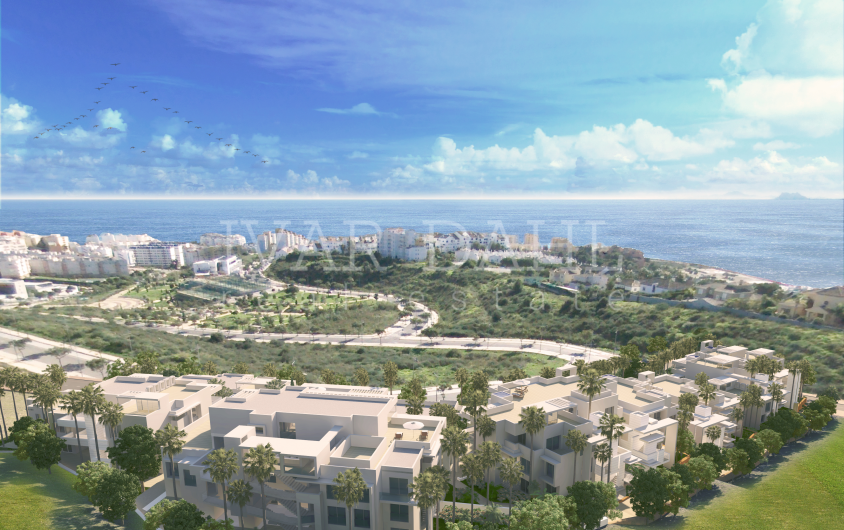 This new modern apartment complex is located in Estepona, Malaga. It consists of 74 different houses from 1 to 5 bedrooms: ground floor with gardens, upper floors and large penthouses with terrace (with the ...
2

bedrooms

2

bathrooms

144m²

built

32m²

terrace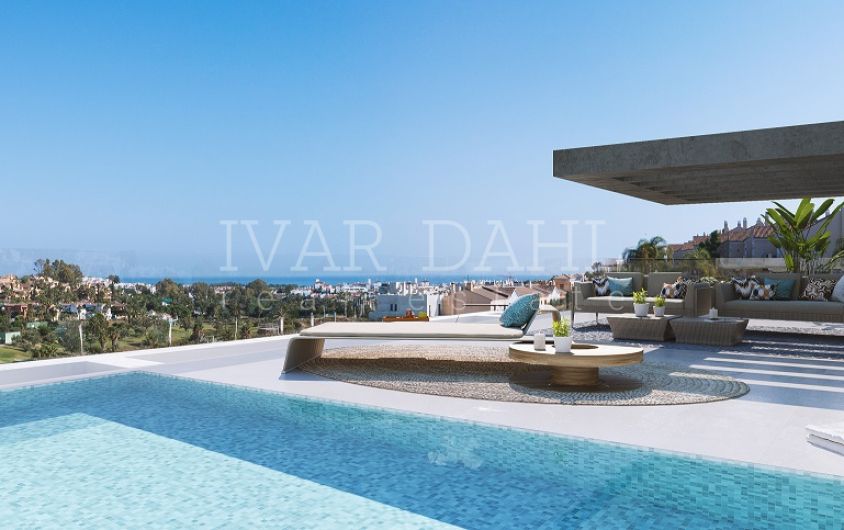 Located in El Campanario, Estepona. A ground floor apartment for sale, with 2 bedrooms, 2 bathrooms and with orientation south/eas. Communal swimming pool, private garage and communal garden. Regarding ...
3

bedrooms

2

bathrooms

203m²

built

47m²

terrace