Villa in Benahavis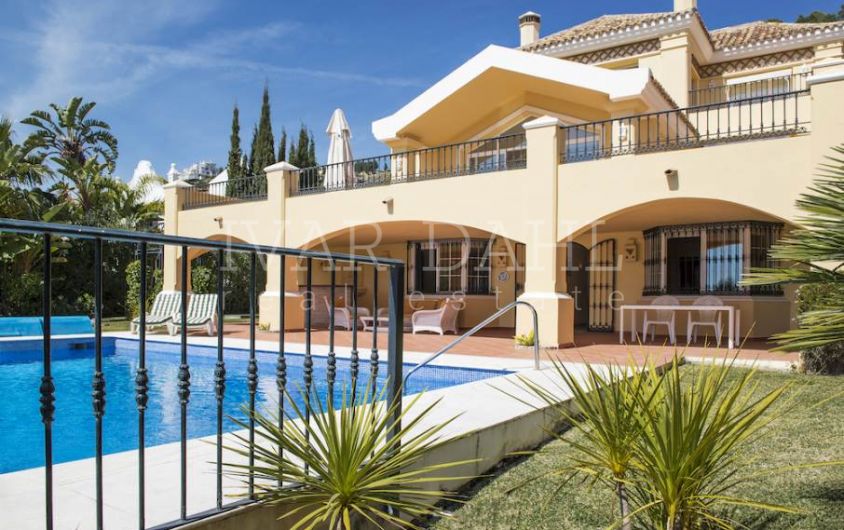 //media.inmobalia.com/imgV1/B8vEv5Xh8DZJ8zA8HsKlVQQovHvPS2nS1REiasNjjf37J7WfKOkiQxSIhRrnU2OBFkknCXNFUkYS7Hh9o9IZ_QJ9eIkyovD5aw391FbnUOPF61ncfpTHxQlHSaTPMPRDesYBcN2NzERBudfeodBa4DanUMfGB792AsAFWx6w1SBk1XMd7AUBNojW7CrFTR41HpUbLb9SAzijv1bATdnfRgTwtMCgeem7LXCsP~lZvgRdegvNMy5dgVPyktCa4BssdeiGVap2VbpjggtwBDN~CXeL5V4wNHkeJR08gyv8.jpg
//media.inmobalia.com/imgV1/B8vEv5Xh8DZJ8zA8HsKlVQQovHvPS2nS1REiasNjjf37J7WfKOkiQxSIhRrnU2OBFkknCXNFUkYS7Hh9o9IZ_QJ9eIkyovD5aw391FbnUOPF61ncfpTHxQlHSaXr~dECnkHbdl7nfpbMls2Eh~0~J4_kI2tF_josBdUSfHRD13TX9f69aoLZwnjJLZfwY8A~4Hl_wTjMYbFxZhXhusByX7JjQRKpnvuwjl4m0lynvuSOiLra2OEkSMY5DkeMty5nOFdqv3svUrTo1jKuLzbLzpadwwMaqxe_rZPVWDXi.jpg
//media.inmobalia.com/imgV1/B8vEv5Xh8DZJ8zA8HsKlVQQovHvPS2nS1REiasNjjf37J7WfKOkiQxSIhRrnU2OBFkknCXNFUkYS7Hh9o9IZ_QJ9eIkyovD5aw391FbnUOPF61ncfpTHxQlHSaaS3S2XPw~iajVNmO8qYgFqroV4UdwPqkFFO3ltt9v0wzTdmBuyKF57r9uwN0H2HRZldYnRKjaDeG_g_P1ZsSET4oK8c7RZL5~b1OgpXYmrvKIEqRF7htvziz_mr8S~vfHreW~2RLDw8D7uJMy3qb47Go7eJzJ2R3WqI44_0GpYwZQI.jpg
//media.inmobalia.com/imgV1/B8vEv5Xh8DZJ8zA8HsKlVQQovHvPS2nS1REiasNjjf37J7WfKOkiQxSIhRrnU2OBFkknCXNFUkYS7Hh9o9IZ_QJ9eIkyovD5aw391FbnUOPF61ncfpTHxQlHSadOpHeknKoVxAOFqkzOBBCTV~T_1wa28WtXLoHCmxv1ATtMjZS2t3iOeFaO6YQw3LsxiZ4llZGLJsqPB6tKtQ8mJz5Qt4dYHkzxpQyvpCbgvmtUhSthMeSk3GuoWpEMDIu_z8008Y3uUtneDb2W1zmDfcNtJistAdMFDL3_5cuBF3Eu.jpg
Price

1.995.000 €

Ref.

4649

bedrooms

6

bathrooms

5

Built

503 m²

Plot

1.000 m²
Villa in Benahavis
Frontline Golf, Large villa with garden and heated pool, aircon, underfloorheating etc. From the entrance, you walk into the large lounge with stunning golf and seaviews. Intergated office/piano area. Dining area (half open). From the lounge and dining acces to front terrace. Seperate kitchen with all appliances and breakfast table. Guest toilet. On this level 2 bedrooms with 1 bathroom. Staircase to firstfloor. Master Bedroom, XL size with terrace and luxury en-suite with bath, shower, double sink, toilet and bidet. Second bedroom with terrace, an-suite bathroom. On the lower level 2 more bathrooms, each en-suite bathroom, a large 4-car
garage. From main level and lower level there is acces to the garden. On the lower level is a large covered terrace and the Heated pool. Stunning views over La Quinta Golfcourse. Extensive terraces. Spacious, big rooms and high ceilings. Top quality Heated pool and underfloor heating, Electric blinds.
Similar Properties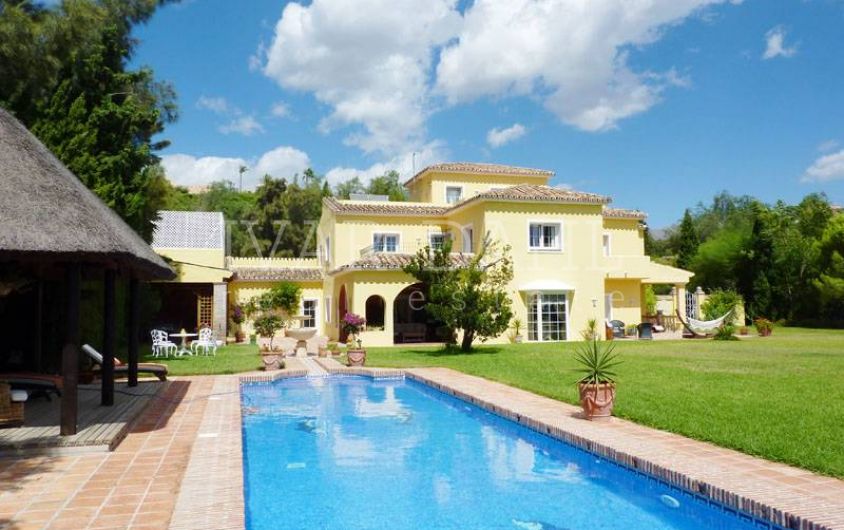 FUENTE DEL ESPANTO. LARGE VILLA ON FLAT HILL TOP PLOT WITH PANORAMIC SEA VIEWS TOWARDS AFRICA AND GIBRALTAR. Ground floor: spacious entrance hall, guest toilet, living room leading out to covered terrace, ...
5

bedrooms

4

bathrooms

700m²

built

6.000m²

plot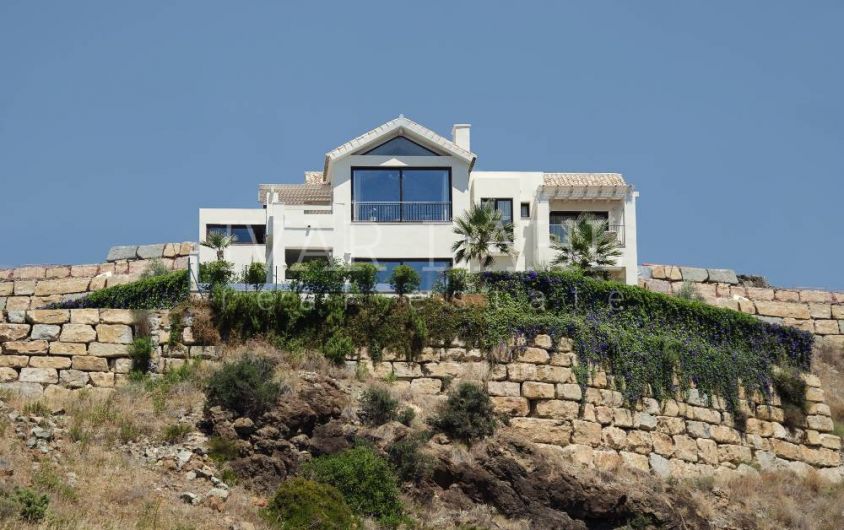 Benahavis, Marbella, Villa with panoramic sea and mountain views in an exclusive residential complex. 5 bedrooms, 5 bathroom, separate air-conditioning in each room, electrically heated marble floor, alarm ...
5

bedrooms

5

bathrooms

277m²

built

806m²

plot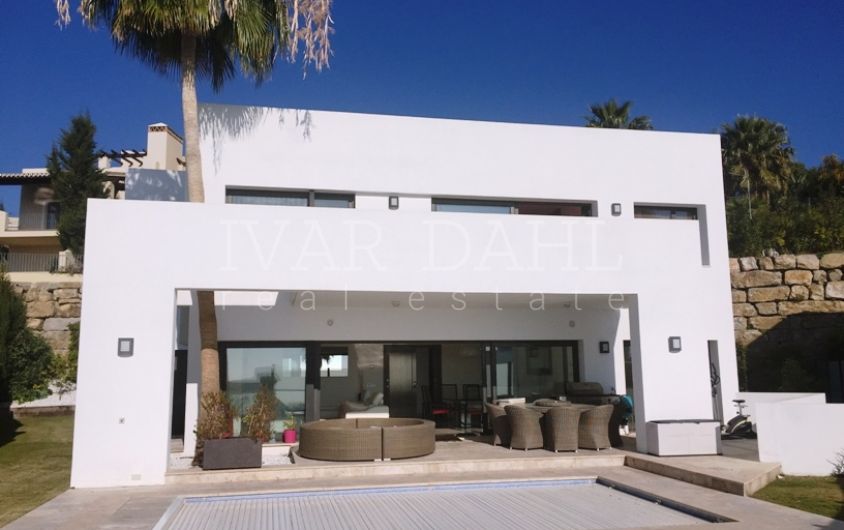 Benahavis, close to Atalaya Golf course. New, modern style group of 15 houses situated on the first line golf gated complex. A distinct and exclusive product. The house is on three floors, main floor, first ...
4

bedrooms

4

bathrooms

245m²

built

655m²

plot