Luxury new modern villa with sea views in La Zagaleta, Benahavis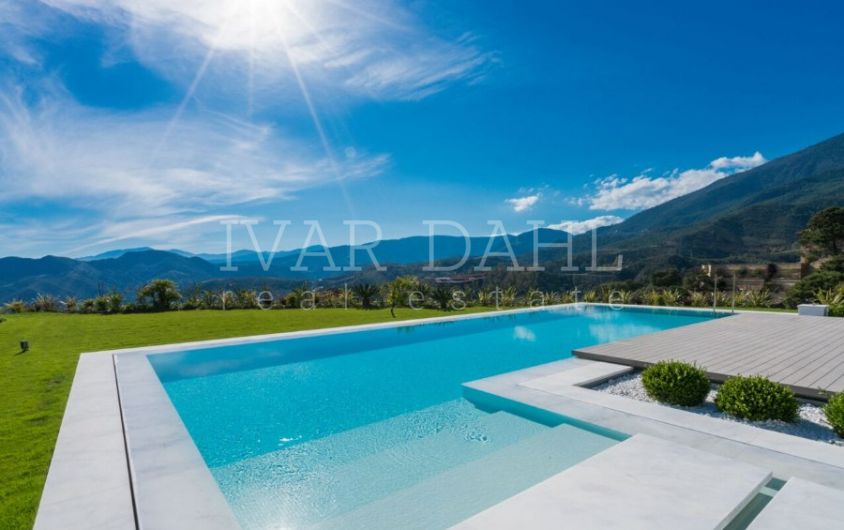 //media.inmobalia.com/imgV1/B8vEv5Xh8DZJ8zA8HsKlVQQovHvPS2nS1REiasNjjf37J7WfKOkiQxSIhRrnU2OBFkknCXNFUkYS7Hh9o9IZ_QJ9eIkyovD46I25qr8ZvNmNnLvFsZcidSpUlBTSD~PrjK8FX_3DvYRuPgB7MzRFh971L05dN6bmpeAna7Dov93ZrNA7Ws_LuMGg3WVS~eOwDe_2vdvpov0nwvSTAKom5wA4wQQIdSyMP3QPqC9wMmM7GEGigyH1JSgFpw4QjymbGuoEKZAMMMrEnZCgK1tUW1YeYhIxFsp9pi4w~Puw.jpg
//media.inmobalia.com/imgV1/B8vEv5Xh8DZJ8zA8HsKlVQQovHvPS2nS1REiasNjjf37J7WfKOkiQxSIhRrnU2OBFkknCXNFUkYS7Hh9o9IZ_QJ9eIkyovD46I25qr8ZvNmNnLvFsZcidSpUlU069m5fPNdfFB28lEMPx6O4YM2U~0FVXMOcIHjkqzuN6MlgHfFuqcHHjYNmJjbb0L8Qwkd8D8YaJq~RvEp9Lrd4API0kkSDyqNj5jSJMKBZEj~OBxVnCcqX4Ika6ZOfZQ9y2_46iPS~3qCPWBwvjbLbbF8hI99VU6Xj1pyHqvJbvRFx.jpg
//media.inmobalia.com/imgV1/B8vEv5Xh8DZJ8zA8HsKlVQQovHvPS2nS1REiasNjjf37J7WfKOkiQxSIhRrnU2OBFkknCXNFUkYS7Hh9o9IZ_QJ9eIkyovD46I25qr8ZvNmNnLvFsZcidSpUlURFGz0AVC31aRbfww5wpjn_cqO9y6nYdhilG9e9xh1AmZUj2Y2IZIrTz_8rDezL25521NOHaO3cmLtKe9jl~6zVS~OIUYLXfiK8uHQfjzz_86rRmZphQ~5gH_Gn8H8yp3yA7I5_iWWZhqfBA63f2WOWrUxXZEkJHDGwoTzi4f8ctv40.jpg
//media.inmobalia.com/imgV1/B8vEv5Xh8DZJ8zA8HsKlVQQovHvPS2nS1REiasNjjf37J7WfKOkiQxSIhRrnU2OBFkknCXNFUkYS7Hh9o9IZ_QJ9eIkyovD46I25qr8ZvNmNnLvFsZcidSpUlBU99SPBvkwE9j9HQbJovRImdAB10gipQjl8YJmBjz1dw975Oq~767XhZxMgbve7oijTJkeNORRyjL9IsFbIUXj7bXvyhbaGqm9hDZ75HGXF87cofd6fZEjOni8dRkSO5UV2TE4UfvewWiGiL8GQe2cVRW2ZPs82dwZz~~lP9g205TNS.jpg
//media.inmobalia.com/imgV1/B8vEv5Xh8DZJ8zA8HsKlVQQovHvPS2nS1REiasNjjf37J7WfKOkiQxSIhRrnU2OBFkknCXNFUkYS7Hh9o9IZ_QJ9eIkyovD46I25qr8ZvNmNnLvFsZcidSpUlBIsxDmIoIJQdJdfiEn61URRwBM66XY1ZTX33bCv0c~u_8TImtjOwfN7xp~UPMR46SKNHifiEevcNLtfzWWvRcoBNK~4zN~OPYMivBHsn6NCP46Q3IdTKVfbi2wY0dm0IXd0Estv87IEkPrDFxBvWzgNi4vAiR6U7AUrw7PwCCrPpSF~.jpg
//media.inmobalia.com/imgV1/B8vEv5Xh8DZJ8zA8HsKlVQQovHvPS2nS1REiasNjjf37J7WfKOkiQxSIhRrnU2OBFkknCXNFUkYS7Hh9o9IZ_QJ9eIkyovD46I25qr8ZvNmNnLvFsZcidSpUlB6uHz6go2J7S5X67ajMAILpK3wZ1azBjsa4PYhW4U_3yl_qehqktU8SjsoddFEhjZNb_0OjKb81M_bn71YgUsI9AcgNpHKOw7gBDHZz8XZzIMb0P1bUxbcqO99guSO5w0aO2O7z511JaQL8k2SL~J4TePdNTI1ehO_rKD~hcawoO4AL.jpg
//media.inmobalia.com/imgV1/B8vEv5Xh8DZJ8zA8HsKlVQQovHvPS2nS1REiasNjjf37J7WfKOkiQxSIhRrnU2OBFkknCXNFUkYS7Hh9o9IZ_QJ9eIkyovD46I25qr8ZvNmNnLvFsZcidSpUlB8DaGBtkWSdIBth3q2Vb6I1V4iIeBvl6fy9xLEKwgzdrudKofoP~c5coFOLKTHv_veNKtkER_F_ymUZ4h3U9eBEphyelru1_8iIyuyEcqwIuiKJ3wWc_By8UUGsYMeK6SsvCvf3srjnqx~GUk3b27vtxbR8i8hg6p0t03Kv6ypNmLta.jpg
//media.inmobalia.com/imgV1/B8vEv5Xh8DZJ8zA8HsKlVQQovHvPS2nS1REiasNjjf37J7WfKOkiQxSIhRrnU2OBFkknCXNFUkYS7Hh9o9IZ_QJ9eIkyovD46I25qr8ZvNmNnLvFsZcidSpUlUwyNrPShz7GNMhROFYV26jkYqJTHhqqsov6KFcYLhS~dtgauBsJETm77ond8WpN7JqgVjwfI9Txmg5CMzhI9S3l9NYAr6DttEEEgkJGVHPDU_sbSmO0hdEfQnMLFDkxwbhioBr59rIROPNMj1X~BEZhY8SNRzjf4WH9Jb08dvfvhY8l.jpg
//media.inmobalia.com/imgV1/B8vEv5Xh8DZJ8zA8HsKlVQQovHvPS2nS1REiasNjjf37J7WfKOkiQxSIhRrnU2OBFkknCXNFUkYS7Hh9o9IZ_QJ9eIkyovD46I25qr8ZvNmNnLvFsZcidSpUlBcyEoiWtipvp23KHHP~z4AV6ngECpUz1KLg_P2THpBbQ0MKuhzLzk05HmmmEogXETRTpxsP8Rp9ej4If834Oivid7RzukoqvtmC_c_ojt7hZoAV85JhVvKYUpZNHeeZmR1aPVqpXPR_qIcd3azNer3PP3fInA7swEzd5KWfhO~dPaOD.jpg
//media.inmobalia.com/imgV1/B8vEv5Xh8DZJ8zA8HsKlVQQovHvPS2nS1REiasNjjf37J7WfKOkiQxSIhRrnU2OBFkknCXNFUkYS7Hh9o9IZ_QJ9eIkyovD46I25qr8ZvNmNnLvFsZcidSpUlU4BfupBcJoKyzmAjUAFtfEL3dSxPItqe8ixUqz5NK7IqYgr_GJ~SNNdKOQjN0g4rCdaAl_5Lel_rbqTLtaiUKFVMO25UU4yFKGtU8yKcwcvCYqPvqRgv~WfAapDZmv0JZ_gIMCB_USPF~ikzRDpUb1ixe1iVYlfGYwJvvLsHXJbc404.jpg
//media.inmobalia.com/imgV1/B8vEv5Xh8DZJ8zA8HsKlVQQovHvPS2nS1REiasNjjf37J7WfKOkiQxSIhRrnU2OBFkknCXNFUkYS7Hh9o9IZ_QJ9eIkyovD46I25qr8ZvNmNnLvFsZcidSpX2oLGxwrD2XmFcpPlJGP_qlt9HHMsa_ssHldu2igHO__39y9iRHEHgWbzIn_Fz9l2ZbBz5wchZxsRf2wOXXg6Mn9FMzXiLdmqt6MTJnxGqBkdSFwwAOLkgBh1QR132a1mn8IW~Q7wBlsoZ9pCWhiiT1~hdMNgCobZ86J1GpLZU4OEHeAM.jpg
//media.inmobalia.com/imgV1/B8vEv5Xh8DZJ8zA8HsKlVQQovHvPS2nS1REiasNjjf37J7WfKOkiQxSIhRrnU2OBFkknCXNFUkYS7Hh9o9IZ_QJ9eIkyovD46I25qr8ZvNmNnLvFsZcidSpUlUu8jcyUHFGq5boxctWamwnAoSqMijgq~n0r7rRlLYto0OjLhuxlry_GsPBdHrpDdhTu68a0uUiSShTLJyJ8ZqnmWeBS1ULNlK7N47m12OH7AY106mO08XWlHuckS~NkY9UeZtU4qG3nOmddRbhvvGfAoFMQpcOflXSPD6qo1x6Qjsit.jpg
//media.inmobalia.com/imgV1/B8vEv5Xh8DZJ8zA8HsKlVQQovHvPS2nS1REiasNjjf37J7WfKOkiQxSIhRrnU2OBFkknCXNFUkYS7Hh9o9IZ_QJ9eIkyovD46I25qr8ZvNmNnLvFsZcidSpUlBYqXmYfRyFM3KJ2M9KdXQ9mVcc9Xk77qDxQHgkudM6i7utNI1Vh3FqdCBURyr4sxma03~eYzxwdI1tikka8x2_We~~hYMSSpZyrPlTVO2~beOyRPYvNBnimDJGEkIrvqqSj8oYSfX0JNsj4Y02IsVtqsCEnfV_UIyRTPPrBj6iK8a~J.jpg
//media.inmobalia.com/imgV1/B8vEv5Xh8DZJ8zA8HsKlVQQovHvPS2nS1REiasNjjf37J7WfKOkiQxSIhRrnU2OBFkknCXNFUkYS7Hh9o9IZ_QJ9eIkyovD46I25qr8ZvNmNnLvFsZcidSpUlBE98PaIA54loeOXxaFFWcU1SKWdfljJ7s_STJTVVMJuWe7vft~lfPpGXCFQUqaTKmIRkgOyH1qmXXG0gmZmxHDQnroYR58fR24IbH~UnuthUxGwUJPA99a7O7wtywZ6d0Q4pFJ1Gdhr0LcEyIoLfdW6Jl5SSH2wfF~J6mfuaFm2~bIM.jpg
//media.inmobalia.com/imgV1/B8vEv5Xh8DZJ8zA8HsKlVQQovHvPS2nS1REiasNjjf37J7WfKOkiQxSIhRrnU2OBFkknCXNFUkYS7Hh9o9IZ_QJ9eIkyovD46I25qr8ZvNmNnLvFsZcidSpX2oFdBZY6MGdFIlSH0zbykmMBuL81vF8dn3ZRDhV9zC7XzifCpw4sCI5yrqCuTxUHFta6YTIcsi~X02QdVv5IkDUacrJVg7XXIY~ECPK9Kt1q60q6bLgKvr8E8s4Mk6MMEo95zJxixZbj1DXK3YHj9O1U0D4PfYrO5ZoijqbwkDLN6C9v.jpg
//media.inmobalia.com/imgV1/B8vEv5Xh8DZJ8zA8HsKlVQQovHvPS2nS1REiasNjjf37J7WfKOkiQxSIhRrnU2OBFkknCXNFUkYS7Hh9o9IZ_QJ9eIkyovD46I25qr8ZvNmNnLvFsZcidSpUlBD0wyvWwa13G3ZR8wExciPGME5FfiVo7uHm_DmfaQNWZCwrCPep2fVd0c6uoD2zLOhMzYt9b6ajvNvJoQ3TH2_aHSpPAa145hsg1gpaMYNpjvuR8f8wZJUjfdVZr_57khOyKxlY1anPOmUQy6RgGiALJjtBvFk3mvoXHXmXcpXe_szM.jpg
//media.inmobalia.com/imgV1/B8vEv5Xh8DZJ8zA8HsKlVQQovHvPS2nS1REiasNjjf37J7WfKOkiQxSIhRrnU2OBFkknCXNFUkYS7Hh9o9IZ_QJ9eIkyovD46I25qr8ZvNmNnLvFsZcidSpUlU~gy4I1pnUWlCZIKFAaVDLLfD1qlVcXy71sqM663pps7F0inCl48PHvYACkxcFvvyqQpN2ba6hNdi3mRS7v~~HA8SWSW3qevMPxED36AoO0M5Ubrv2mIU9JTdbCKqTk8FUMsJyv206h_KXOTnvVZ7io4iUaRxdvfA7BKSM5feSFCLYb.jpg
//media.inmobalia.com/imgV1/B8vEv5Xh8DZJ8zA8HsKlVQQovHvPS2nS1REiasNjjf37J7WfKOkiQxSIhRrnU2OBFkknCXNFUkYS7Hh9o9IZ_QJ9eIkyovD46I25qr8ZvNmNnLvFsZcidSpUlUjlTHtdK1GzDTsgBkpy~3BPd4DaROTEMNISROortoiPWeiyf8YrXxqxTIg7eBDXOfdyCMbiuLMCLFUAAkXUhQhKxVIYC~xAObOkAFFn3Gybt4CfAKeepdAOFpZ6pgxzU3ua6afb2gS1E0JdpTcDJftCXUxUMee76H6JDV6YK8TIFh2S.jpg
//media.inmobalia.com/imgV1/B8vEv5Xh8DZJ8zA8HsKlVQQovHvPS2nS1REiasNjjf37J7WfKOkiQxSIhRrnU2OBFkknCXNFUkYS7Hh9o9IZ_QJ9eIkyovD46I25qr8ZvNmNnLvFsZcidSpUlUkIVeNsj6gTeslh9_ARkKLnDm~xf4HbiMDsoD5Fz0IepjTcJ4tMP2vnlNGCIMNIXGWUFOdiswY6PlcIAOl7vCzWwiaWmkPDzPQW8Pv5uKn~Jz3mObxqpoSOK9IIdUdHA7GRE0FBdcxHqikHRHBHRaVi6ZeJr7cB~88VvpRGGUjqrH5J.jpg
//media.inmobalia.com/imgV1/B8vEv5Xh8DZJ8zA8HsKlVQQovHvPS2nS1REiasNjjf37J7WfKOkiQxSIhRrnU2OBFkknCXNFUkYS7Hh9o9IZ_QJ9eIkyovD46I25qr8ZvNmNnLvFsZcidSpUlUpvru5fnuQINZu_UvTPgpDOkAibTZkZqjfggusATt~sW6WoO0pws1~aLuFC5OqfHBV7RUMpMxMCi~BKJokGs5KbQVTFjgBYgbSej~dUM9FJ3zpeP~csqLqsED8jHx5H73iR~86KunD5QZREKWOPK32GYz1wEnyZTKWUlsmMkItPamSi.jpg
//media.inmobalia.com/imgV1/B8vEv5Xh8DZJ8zA8HsKlVQQovHvPS2nS1REiasNjjf37J7WfKOkiQxSIhRrnU2OBFkknCXNFUkYS7Hh9o9IZ_QJ9eIkyovD46I25qr8ZvNmNnLvFsZcidSpX2oDXkhkt5Z4M7OpmfG4illFwGYrNcsLycU0mBx3oY0SGITVe~0l9BEDT4G3ELMBgwnHqs0h6cwg~eHiKDs4UPJccnpVIAbVPwjYOg4g8JQ2JGSzANDuFt7ytHl61DhpTTwCCDWwGFmwvSLiUvfqg0YDuw~59UlkoKwohbUIYC3BuwZ6a.jpg
//media.inmobalia.com/imgV1/B8vEv5Xh8DZJ8zA8HsKlVQQovHvPS2nS1REiasNjjf37J7WfKOkiQxSIhRrnU2OBFkknCXNFUkYS7Hh9o9IZ_QJ9eIkyovD46I25qr8ZvNmNnLvFsZcidSpX2odUubSpQhtMeOX8YzMMqtJ5lqB6kc7m6DWpbIBxDMC1AhF0RgtMLMZvhviHKb2oQYYJGrJ_6BVNqyDwkPUw87MJIOTacz2T1JlyXvx86wjaZHolXTCiTFkrWuq2H753WkEjPGU2Yl4AkrSRta0ouBjBDDLTcDHs2pmNVKoU4AbdD0l6.jpg
//media.inmobalia.com/imgV1/B8vEv5Xh8DZJ8zA8HsKlVQQovHvPS2nS1REiasNjjf37J7WfKOkiQxSIhRrnU2OBFkknCXNFUkYS7Hh9o9IZ_QJ9eIkyovD46I25qr8ZvNmNnLvFsZcidSpUlUUB63RcFWEEgMrp6~oK2gHWMKxflERtN62rDB1_YkK7svCXF5xulie4RAqLouajwYL5BgZ_bK1VuZrXQGOk92357drDQQgLGJ4OmrMXMcTwDEkR3M00tM7OZhcQs~gE7c42xfMGRm5RzJ3KhWW9AMWlWL_zQNBRVayjPaK2Dij0H9sn.jpg
//media.inmobalia.com/imgV1/B8vEv5Xh8DZJ8zA8HsKlVQQovHvPS2nS1REiasNjjf37J7WfKOkiQxSIhRrnU2OBFkknCXNFUkYS7Hh9o9IZ_QJ9eIkyovD46I25qr8ZvNmNnLvFsZcidSpX2oO7wpjislIDfIujQFUzEInaEkGfJnYCnXn~kQYmHIojVuA84kKcbv_UljcImL4NUNn_VacXnC9doqI45qdnUkxtccQH~ueEP8LNA_6uA_3BwRD1QgBTCIIyXJVkspZXc3E3V6SpwU4JNp2aWF8o4LwrPpoew3QObcaUh2OhsUW4m4CJ.jpg
//media.inmobalia.com/imgV1/B8vEv5Xh8DZJ8zA8HsKlVQQovHvPS2nS1REiasNjjf37J7WfKOkiQxSIhRrnU2OBFkknCXNFUkYS7Hh9o9IZ_QJ9eIkyovD46I25qr8ZvNmNnLvFsZcidSpX2oaMxqSRoSC5je3C7ashv_zJ3s4nMPvxEu97_c96ekgRbEwuyYuY1_k4spa8fbaMjhxC6Y4uo8zQT7~ezRmzEzdn0DH8BWhorbOdiKUli~yLJuzxQoOQ2n_ucc77~~d6hbF~7Ks2xatHBV7HZsivI9aJufWZPxU1B2jEaQPpdOvTbrUM.jpg
//media.inmobalia.com/imgV1/B8vEv5Xh8DZJ8zA8HsKlVQQovHvPS2nS1REiasNjjf37J7WfKOkiQxSIhRrnU2OBFkknCXNFUkYS7Hh9o9IZ_QJ9eIkyovD46I25qr8ZvNmNnLvFsZcidSpX2oXwiQVWzmEJEDnXufsz5C0Jkp~x3VDGT4FNqn9dMStI2RRZD5cE00hy8NZ0MP7Hc8luYadoNfFvCXC_D7f~l2OHM0MHdWMkfeoVv6ekPgSACy3rQGzvtBX8pmvj3sLWO5AZevjn90XuMNnAcqyaBxUddbkaht9egio_B4z8z3r5VyLt.jpg
//media.inmobalia.com/imgV1/B8vEv5Xh8DZJ8zA8HsKlVQQovHvPS2nS1REiasNjjf37J7WfKOkiQxSIhRrnU2OBFkknCXNFUkYS7Hh9o9IZ_QJ9eIkyovD46I25qr8ZvNmNnLvFsZcidSpX2oRw8c4cjtn6n_yDlZEvHrAU9i_q4y7aBTU5VNouYOXADdr8gteOjysrVa5TIcLSLDiCpMh1iCHQr0jzfvvNS3_1oEfxDRl4i0Co8H~lWT4AT7SNo_wBWlCgu3YaigNDBPJpNAj7hu19Qf8m0jkWUJ3OmcTh8wSJ4f_LMoXpxHGS4bK7.jpg
//media.inmobalia.com/imgV1/B8vEv5Xh8DZJ8zA8HsKlVQQovHvPS2nS1REiasNjjf37J7WfKOkiQxSIhRrnU2OBFkknCXNFUkYS7Hh9o9IZ_QJ9eIkyovD46I25qr8ZvNmNnLvFsZcidSpX2otmc0Du2J0~d9oe0IovLpHSh5~iU_Bv3d8xm67q_0D9wZg4FNdZ3CcgQrGvegzGjB4kVGsYforDQIy7Dxg0ZRueNUrmY1VYZ59dckxMatfapLHGyi8Ovt3m0_AkuNyLuGSHkr4Sr7d9hd2QktiqbAocOGWO0AOIFyDfHwQ4IEJhOisU.jpg
//media.inmobalia.com/imgV1/B8vEv5Xh8DZJ8zA8HsKlVQQovHvPS2nS1REiasNjjf37J7WfKOkiQxSIhRrnU2OBFkknCXNFUkYS7Hh9o9IZ_QJ9eIkyovD46I25qr8ZvNmNnLvFsZcidSpX2ooa4f8od643DkQVY1XnqD4HMXfo3~2RKDv1fnEl9YMzdeQIcotdo2h2ADgYRdJ_Tn_8PCDS7iumqKV1mZR3oJreGYbi_tgExFMSzL7zb92vufu0ldIHx47h8~VqN1dZYibiniag1GPp_4cOXgUBSZ7lPpnckYxQGJPp0~U7TTXLztSo.jpg
//media.inmobalia.com/imgV1/B8vEv5Xh8DZJ8zA8HsKlVQQovHvPS2nS1REiasNjjf37J7WfKOkiQxSIhRrnU2OBFkknCXNFUkYS7Hh9o9IZ_QJ9eIkyovD46I25qr8ZvNmNnLvFsZcidSpX2_Wjix5pKklhssF51ILUVb7Im5v49pfnRCEkxxj1I01pxSy9zkQeQwduZOmeGmYHy3zoqY~9b~LQ2JOyBgk3HZ1Sd6h01iHTQABktzYpZHpJ36g2WlF0reNUE6YZKQzX8cuaOa4g_FbeZX~oxNZlesNJ6HtuB~6VUDcKqflB4z0CMGPa.jpg
Price

5.900.000 €

Ref.

4712

bedrooms

6

bathrooms

6

Built

1.145 m²

Plot

3.316 m²
Villa in La Zagaleta, Benahavis
Stunning Contemporary Villa in La Zagaleta, Benahavis. This Contemporary architectural jewel is for those who seek a stunning house that has been designed to impress. Finished in 2016, this ultra-modern property is set within one of the most prestigious, exclusive and secure estates of Marbella that offers class and style all the way, magical views towards Africa and Gibraltar, tranquillity and security, combined with fascinating setting and luxurious facilities.
It features a spacious living area, lounge salon, formal dining area, 6 bedrooms en-suite and 1 guest toilet, dressing rooms, inside pool and spa-area, game room, gourmet kitchen, big garage, etc. The architects´ fantasy and the craftsmanship of the builders and technicians made it truly special. Delightful attention to details adds to the unique character of the fabulous property; water features, noble wood and marble floors, expensive leather and fabrics, fashionable colour palette, contemporary fireplace and art deco – everything gives it a modern exclusive look.
Features
Fully fitted kitchen
Surveillance cameras
Inside Golf Resort
Utility room
Pets allowed
Fireplace
Marble floors
Jacuzzi
Sauna
Basement
Storage room
Alarm
Security entrance
Double glazing
Brand new
Dining room
Barbeque
Mountainside
Security service 24h
Guest toilet
Private terrace
Kitchen equipped
Living room
Sea view
Mountain view
Indoor pool
Heated pool
Underfloor heating (throughout)
Automatic irrigation system
Laundry room
Covered terrace
Electric blinds
Fitted wardrobes
Gated community
Air conditioning
Garden view
Pool view
Panoramic view
Cinema room
Steam room
Close to Golf
Partly furnished
Uncovered terrace
Game room
Separate dining room
Open plan kitchen
SPA
Turkish bath
Excellent condition
Similar Properties
West orientation villa under construction with wonderful views towards golf course, lake ,mountains and sea. Urbanization Los Flamingos offers highest quality services; Three18 hole golf courses, Hotel Villa ...
5

bedrooms

5

bathrooms

1.450m²

built

2.400m²

plot