Villa in Marbella Centro, Marbella Centre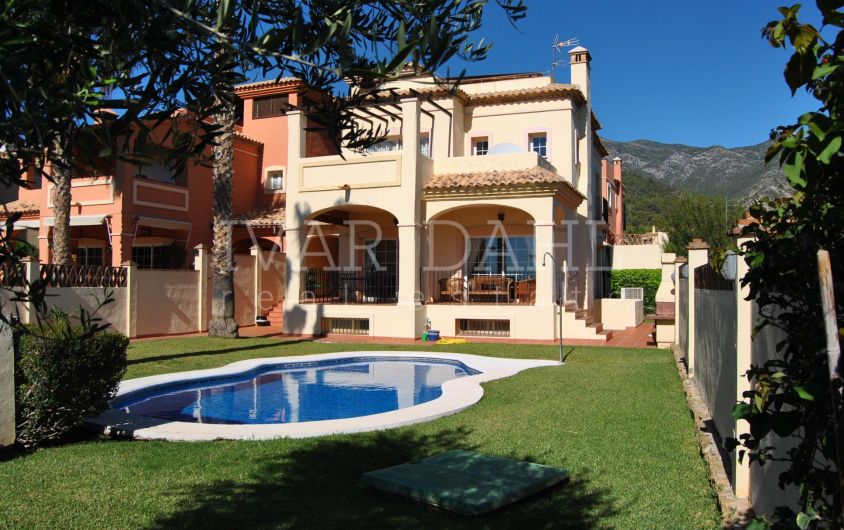 //media.inmobalia.com/imgV1/B8vEv5Xh8DZJ8zA8HsKlVQQovHvPS2nS1REiasNjjf37J7WfKOkiQxSIhRrnU2OBFkknCXNFUkYS7Hh9o9IZ_QJ9eIkyovD47eFd8oPEbW8i2bu8vbV4tK3TeHVP2m5Fm~Wm2OSvJBAiHvvCWXKjsnr1inr3IEhbipLdFNNT3Akgu5BjOtKFtkmq6aE~Vdje8TzX8TnedOIAfN20PJCYaiN4CINajKznnAUjZeamRl2jyQs4D2X1Ab4z7gb28xyg71rKTrwqWtHrZu5uWvYmBcBqNPoC54lPuJ6kjS7p.jpg
//media.inmobalia.com/imgV1/B8vEv5Xh8DZJ8zA8HsKlVQQovHvPS2nS1REiasNjjf37J7WfKOkiQxSIhRrnU2OBFkknCXNFUkYS7Hh9o9IZ_QJ9eIkyovD47eFd8oPEbW8i2bu8vbV4tK3TeHY8aNt9FaxMvcZvYNi1WaYPYoq9uy1ANKHkgEWnh67SNdU0VXmkz_fMknjPVhKJwQwFM2VKUi6a9pZipTFclqQ0nrBZRvE856ue7Nnd71GYwljErfm5gSFznhpPUsvRk_JmP2FLu3u2rFMH4rVqcxSSpcbtV2b0a0Xqe4bTPjzSHk7j.jpg
//media.inmobalia.com/imgV1/B8vEv5Xh8DZJ8zA8HsKlVQQovHvPS2nS1REiasNjjf37J7WfKOkiQxSIhRrnU2OBFkknCXNFUkYS7Hh9o9IZ_QJ9eIkyovD47eFd8oPEbW8i2bu8vbV4tK3TeHepRsi57U3tmx8hgBBFCkRVp_ZLnlQgesrrzYOP1QAGXQVAMyNxBtshEjTaVvJfOuu3rasovCNr3Y30n652Fc1fCzXBEpDCMUmMec030ayfaKAcQ1AH_Pa3R_yT5jywPRCFwUDmQXS~xarYv_8~QlRCpOfmvWnydpjAJWsSO7pD8fU~.jpg
//media.inmobalia.com/imgV1/B8vEv5Xh8DZJ8zA8HsKlVQQovHvPS2nS1REiasNjjf37J7WfKOkiQxSIhRrnU2OBFkknCXNFUkYS7Hh9o9IZ_QJ9eIkyovD47eFd8oPEbW8i2bu8vbV4tK3TeH9uVorFYeIeONsVIDFyseQA3Xj0aoDt9f4t7VrfYiR9og6tbnlFOC3~hFqsS03JXCRcIc7lTN0A~qeQjyT_KiTjCNknXhn~lYl46QbP28ywzEX0Uv2jBUzNNOA44mpG~G2bklUCb8rqGLImbrUomd~hGF260Oao9Yh7LBuhre9UuI4x.jpg
//media.inmobalia.com/imgV1/B8vEv5Xh8DZJ8zA8HsKlVQQovHvPS2nS1REiasNjjf37J7WfKOkiQxSIhRrnU2OBFkknCXNFUkYS7Hh9o9IZ_QJ9eIkyovD47eFd8oPEbW8i2bu8vbV4tK3TeXebd3ZSbjeGdLmxbt_eyTRRJIUnGfI5oQSL_c6KjczMGRSTbJVDDZ5252xNy3YE02CkRV81adc1nOQJBrbY8CNkxxtEuZ3GqeL1Ipf0ps_4RX~j6g5tH9z3WYVjnb1oBN0WfU2ao3TclC3qDGldvi5Kvz7pDEgGOlNIIzoa52l1pFDG.jpg
//media.inmobalia.com/imgV1/B8vEv5Xh8DZJ8zA8HsKlVQQovHvPS2nS1REiasNjjf37J7WfKOkiQxSIhRrnU2OBFkknCXNFUkYS7Hh9o9IZ_QJ9eIkyovD47eFd8oPEbW8i2bu8vbV4tK3TeHMvaf2lxdPJrlrf028~6iKdVMFks8WTjFHZBgeeL3V~MVmDLUHuU8x_5lyCg0UFm33hlwOyMwrtCbLmv56DwYL9VRAwK9KDPJJH2bsYAhnRK2FAEbPtdtnZx0N0pR1jcjGkGZkkzrbws4ASEDo5Xl4qfHn_Yo2pUWJ8zl5aTd3xi0vq.jpg
//media.inmobalia.com/imgV1/B8vEv5Xh8DZJ8zA8HsKlVQQovHvPS2nS1REiasNjjf37J7WfKOkiQxSIhRrnU2OBFkknCXNFUkYS7Hh9o9IZ_QJ9eIkyovD47eFd8oPEbW8i2bu8vbV4tK3TeHDGLWC5zEMZl386I5mHhMLN2JLWkXCNJBe10EpjcODRLEMoMtpiPFR4BvCyVjBLSFcpR79~991OAYoGQckOBVrszCqRuvi_I~VuOnU68rRbW19GTBNc4eRm_pqkh1dDjKBSvWmy5NF_UkpDFlVSXi9D~x3uFsBuvx~n6j1h7DWxFvta.jpg
//media.inmobalia.com/imgV1/B8vEv5Xh8DZJ8zA8HsKlVQQovHvPS2nS1REiasNjjf37J7WfKOkiQxSIhRrnU2OBFkknCXNFUkYS7Hh9o9IZ_QJ9eIkyovD47eFd8oPEbW8i2bu8vbV4tK3TeHRyCjLJeg6R8LhQ_KpuX5022~sQ_najyXHZPozsb1Qnd29rmsCJBS~582CGJV7dkqeqSXEHjTDeb3K6DBDLSH1cb5hooU2g7GGagQdFmvuj4EVNDEyjzTKS6ek7wbKeo_Bc7jks9jNXA0Ws5LTlInTwUGgx_4Q4Onddxt3WDWuLyXLx.jpg
//media.inmobalia.com/imgV1/B8vEv5Xh8DZJ8zA8HsKlVQQovHvPS2nS1REiasNjjf37J7WfKOkiQxSIhRrnU2OBFkknCXNFUkYS7Hh9o9IZ_QJ9eIkyovD47eFd8oPEbW8i2bu8vbV4tK3TeHHvHSNoCumQmpujlMEGxJqLw4EHLtXD3nlofl5czOXcte42zasXUFMSz67ynQzNu6LasFQe~8pC8d0MtTNnFW5qWgOG96QPTHa6SM~_pW_mxVhGvjEy3vFLcESoZ~hrBOuGNpNvKhs8vlXPvCuNnZsL6ME2PMODM88Ir~Yu7Ptkap5d.jpg
//media.inmobalia.com/imgV1/B8vEv5Xh8DZJ8zA8HsKlVQQovHvPS2nS1REiasNjjf37J7WfKOkiQxSIhRrnU2OBFkknCXNFUkYS7Hh9o9IZ_QJ9eIkyovD47eFd8oPEbW8i2bu8vbV4tK3TeHJfnuDqu8Pb7bXD6mbr9ql184bR~2B965MEr6~7ZC0HagH59wFzHw_otW4h5DJn6_IShHHZgPtPGIuBtlU~Q7117IlS4WDuVU5qcfpNbA2lx78TCMuMRcsAPyTVqazLJhSANs80OQQzk1PPfsC8oRd_kJFZ~omYcm8fOuCvbL89SGwC.jpg
//media.inmobalia.com/imgV1/B8vEv5Xh8DZJ8zA8HsKlVQQovHvPS2nS1REiasNjjf37J7WfKOkiQxSIhRrnU2OBFkknCXNFUkYS7Hh9o9IZ_QJ9eIkyovD47eFd8oPEbW8i2bu8vbV4tK3TeH65ie8y7Z7fXW8oPQW3AHOr148cGrxrFGy_y6JaC2SdOQdr3B1D002uWjHzuxYLqWOOpZvQnhamzp~kaDot7PzXqxFrGUOmcO5BWk7SwAWpNxjZURXMfzChgRSaPwlqrwrA6pm~WAFW0spKC0uEN6uJevKbGC5bhlir2GF4bCu71fWI.jpg
//media.inmobalia.com/imgV1/B8vEv5Xh8DZJ8zA8HsKlVQQovHvPS2nS1REiasNjjf37J7WfKOkiQxSIhRrnU2OBFkknCXNFUkYS7Hh9o9IZ_QJ9eIkyovD47eFd8oPEbW8i2bu8vbV4tK3TeXjutDCtyoX7I~dbJsAEcryVKVlweqZOCpfa7FUxqgrvzxideQVH8ucu7c2i1y6wZolpil8tfn1eXZg~IbQLH5R0V406pqQqNSm0auTgxeGPUVmfLWVHpYuni4iP8tWSPaPCfJ53_8XjcFUi7TLXIQI2jp8rXwjX2GYbmsv~SkflV_6D.jpg
//media.inmobalia.com/imgV1/B8vEv5Xh8DZJ8zA8HsKlVQQovHvPS2nS1REiasNjjf37J7WfKOkiQxSIhRrnU2OBFkknCXNFUkYS7Hh9o9IZ_QJ9eIkyovD47eFd8oPEbW8i2bu8vbV4tK3TeXk3Q7NpQIqyGT4Gem8MkpLkwkShQO4zc3v0t4JtOIvz9f2hKZU0jXkAFPCrM6cPcfpMv~KVcHctTg0AYifUNXfR0tnVp89cLuy1UZUJZ9h0ih49QmZbb2w_S4C8jL1UhHPxvvjXqZDMeJ0Cb8gHLj4anQLv7fOuC7yTQm3zz_doPER8.jpg
Price

690.000 €

Ref.

4771

bedrooms

5

bathrooms

5

Built

345 m²

Plot

533 m²
Villa in Marbella Centro, Marbella Centre
Marbella town, Family home in the residential area. The house is built on three levels, 4 bedrooms en suite plus 1 bedroom and bathroom at the basement. Fitted kitchen. Living/dining room with open fireplace and having access to covered, south facing terrace. In the basement area for entertainment. Large sunroof from where sea and mountain views. Air condition. Garage for 2 cars. Private garden and swimming pool. House built year 2002.
Features
Fireplace
Living room
Amenities near
Transport near
Covered terrace
Air conditioning
Similar Properties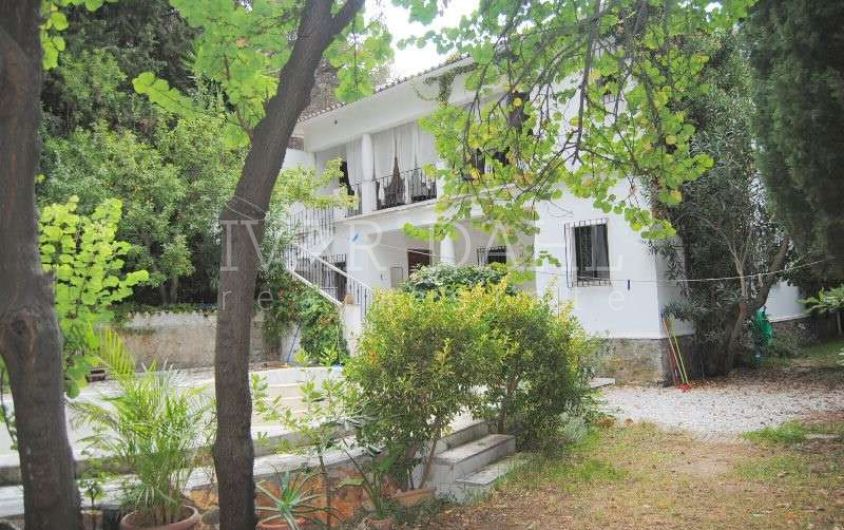 Marbella, close to town centre. Traditional style villa surrounded by forest and nature. With a stream passing next to the house. Sea and mountain views. Very quiet location but less than 5 minutes drive away ...
3

bedrooms

3

bathrooms

181m²

built

1.449m²

plot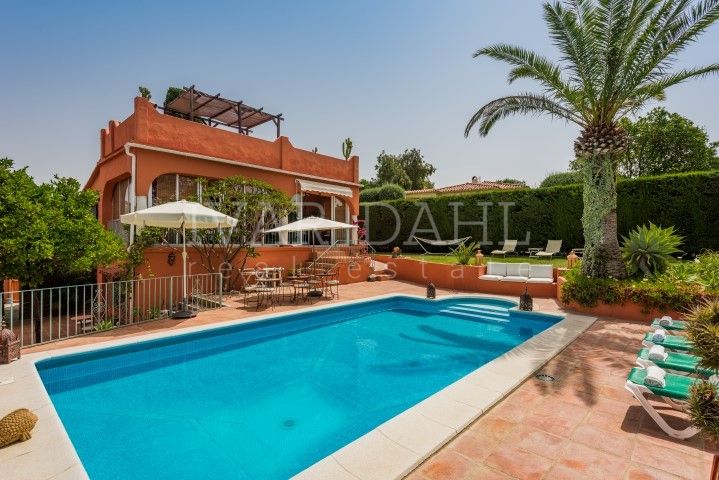 Charming hotel boutique in Marbella, 600m. from the beach,with all permits and authorizations to date. Number 1 onTripAdvisor and Booking.com note 8.5 in.It has 7 bedrooms,all with independent access and w.c. ...
7

bedrooms

7

bathrooms

150m²

built

1.000m²

plot
Family Villa in Marbella, Urbanization Nagüeles, A beautiful, luminous refurbished Villa in a residential neighbourhood. Easy access to the beach, town centre, Puerto Banus and motorway. Sea and mountain ...
4

bedrooms

4

bathrooms

278m²

built

1.220m²

plot