Duplex in Sierra Blanca, Marbella Golden Mile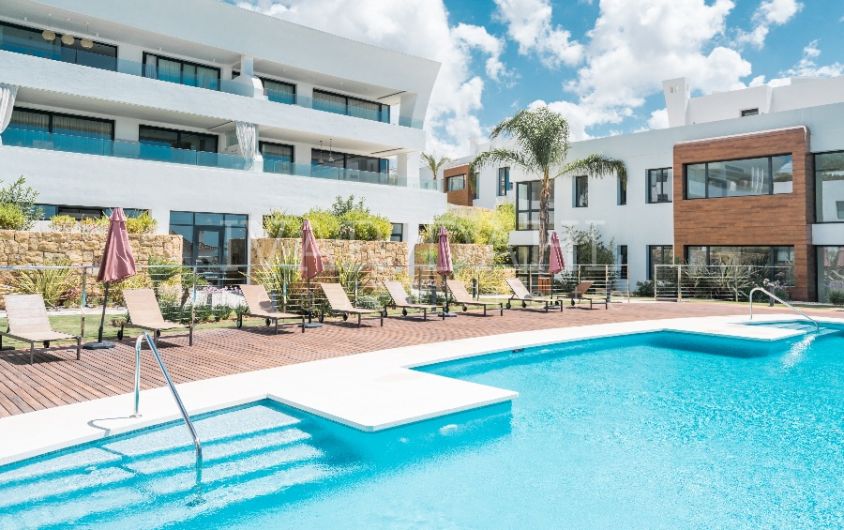 //media.inmobalia.com/imgV1/B8vEv5Xh8DZJ8zA8HsKlVQQovHvPS2nS1REiasNjjf37J7WfKOkiQxSIhRrnU2OBFkknCXNFUkYS7Hh9o9IZ_QJ9eIkyovD47eICdiRcKjn7LfLyOZRbq8_OEp01XjQ8GGc_11CiYv3y5oLG4cs5ze~pAKgIu4mzEFs5AjuEdu10Y375GHekK4CUnIiqLSR0LWf4MSM90tcOXUqFA781PAysQ4wLQZb835VMymhBlxHkcS_9yD1qQ0JuFTiQIAjcFpqyCrVLToDymII_tuAnBe6tPDDl97GXjM4yRqAW.jpg
//media.inmobalia.com/imgV1/B8vEv5Xh8DZJ8zA8HsKlVQQovHvPS2nS1REiasNjjf37J7WfKOkiQxSIhRrnU2OBFkknCXNFUkYS7Hh9o9IZ_QJ9eIkyovD47eICdiRcKjn7LfLyOZRbq8_OEplXp8lQHRhiGuPuwpqgPkZODlLqhWjaDxeM5T64raUqq40a0vGM0S86oQ2uf~qo_TKtmUvnbBqBsist~NnmC4SYl84o_dz_WviJgGRKJFvlkZJoDjFFz2h8_ANO0aFxXNxMSbObdrqItQ4KMEzTwaKcbn2tb6865Os2c8556tN97QhW.jpg
//media.inmobalia.com/imgV1/B8vEv5Xh8DZJ8zA8HsKlVQQovHvPS2nS1REiasNjjf37J7WfKOkiQxSIhRrnU2OBFkknCXNFUkYS7Hh9o9IZ_QJ9eIkyovD47eICdiRcKjn7LfLyOZRbq8_OE5mL96eqrcOrny_tmWQuxRjDEneA0yF8UPR~tqJ1hnw~80FQmg4bG94dT~Ihw2cf_CKL~Pq4AJLYkmCt_7H3w4pIiYQgHKYMZSp7cE4xuDBmFHTZyXQv76L5Jcqb2qq5e34fnA~GP5sME5vfg~~qbri4GcGJ_VwTo1QgxJUl68HA2yD2.jpg
//media.inmobalia.com/imgV1/B8vEv5Xh8DZJ8zA8HsKlVQQovHvPS2nS1REiasNjjf37J7WfKOkiQxSIhRrnU2OBFkknCXNFUkYS7Hh9o9IZ_QJ9eIkyovD47eICdiRcKjn7LfLyOZRbq8_OE5tx2gQytlidJXVMvG~0J2uk6lpTcER3ICSy3DiZ3qtJF6T0EfQMwA98BeSrDadDedcbH6YqhHXU2IBYEVraj3xOhwsJ0p1hgEhBl~_ACBV~gTljxdEIcJUMT9npardb8F2cywm3zXYXlzMiPW~J~QSbY~10v4EY5Wc3eW_m7fBLFqlH.jpg
//media.inmobalia.com/imgV1/B8vEv5Xh8DZJ8zA8HsKlVQQovHvPS2nS1REiasNjjf37J7WfKOkiQxSIhRrnU2OBFkknCXNFUkYS7Hh9o9IZ_QJ9eIkyovD47eICdiRcKjn7LfLyOZRbq8_OE5rzN788llPOirGvscF8LTTHqAAmUotgTfL9O7RQ7V4guzAoChJEkR8KgByCja8nLGSiVycppHWUp6WP65FWdFh60fxyia0hj42351LKUJsfmTriO_h76ekXbP0b8IaWJh~sqAnYLTpR~4opbPMiiQ6mWC_9wAc_~S1tVjn2oy_edmSR.jpg
//media.inmobalia.com/imgV1/B8vEv5Xh8DZJ8zA8HsKlVQQovHvPS2nS1REiasNjjf37J7WfKOkiQxSIhRrnU2OBFkknCXNFUkYS7Hh9o9IZ_QJ9eIkyovD47eICdiRcKjn7LfLyOZRbq8_OE5hGDa7s48qws4uimHdXO0KyLb80XwwoDGa2A~ac5QkgaFkRWHZvJxL0QGMkKOXiFTPrd23BzSd0cWkBt1SEFFjZ2nYIQYJ3W6QKvNltJuvq0aMgHxq3o4wy7IvIm1V4HT93n6sZcbQSS6lLpySUTIK_0arY46uOIeGMHGl9TKzjCaM3.jpg
//media.inmobalia.com/imgV1/B8vEv5Xh8DZJ8zA8HsKlVQQovHvPS2nS1REiasNjjf37J7WfKOkiQxSIhRrnU2OBFkknCXNFUkYS7Hh9o9IZ_QJ9eIkyovD47eICdiRcKjn7LfLyOZRbq8_OEpZew1ufMcHcK10WyYi7mHYyx_iLe7fZHvi8KVyF7KxiwTye6dNfs6kGPU7jSU_SQWAZEbLtQ24p5btpVvLZqaTJGqyLrAVFR7fByosPm0XDsxz9AGNuFw~yekCfvuASECgS7AzaO897OO7ZKroevX5guOiA3PMedOLjC8U5GAPONayP.jpg
//media.inmobalia.com/imgV1/B8vEv5Xh8DZJ8zA8HsKlVQQovHvPS2nS1REiasNjjf37J7WfKOkiQxSIhRrnU2OBFkknCXNFUkYS7Hh9o9IZ_QJ9eIkyovD47eICdiRcKjn7LfLyOZRbq8_OEpy1LP9EthsnZrDBwuri004K3j1C1ovQ9mnbtixT6WB8LdcSl1RYcRNncNatDsjCiIc9uc1MnGrxet~31Mg_n8b208aP73LvLJB75l8t4t0y8k6KR6vBhuPAhM~RBpb~8rQmqR~DWXNE3a8OTXP7KqQmlEIMII06Dm~v4H0pHUuhIcsc.jpg
//media.inmobalia.com/imgV1/B8vEv5Xh8DZJ8zA8HsKlVQQovHvPS2nS1REiasNjjf37J7WfKOkiQxSIhRrnU2OBFkknCXNFUkYS7Hh9o9IZ_QJ9eIkyovD47eICdiRcKjn7LfLyOZRbq8_OE59KDd9QSXRW7XHJM_qz4fdZ_Jh3vxxZSDS6ofJWAVcn4lSHhRriSYhd7jhZ8q5LZtVeRxbfjdjfhVNdAcXrbJxGt3KkYbmi51yDkZuogl8TV8bMfhrjgCu3MpdAPDOy8e1ZXsGOOpyuGL3j~JnrNAxn0ag7SkrivP5P_bg2~N5rBDPz.jpg
//media.inmobalia.com/imgV1/B8vEv5Xh8DZJ8zA8HsKlVQQovHvPS2nS1REiasNjjf37J7WfKOkiQxSIhRrnU2OBFkknCXNFUkYS7Hh9o9IZ_QJ9eIkyovD47eICdiRcKjn7LfLyOZRbq8_OE5w8T3TpeFbUrQV9ReVV9QVSCm9dzUy_EMN40k3ZoBEdbf16MNeb0CW6RX8QqzhHmZz1e~PuZ5oT6N5kJJLsav7n4uEwJqN6eSJLxEdhekSCfHLYH6GKy6TH2oNttYWmQbrcVcewaSaMsQ2yVIF7j9uB~Ai1cE8k7MBaBtKk0RJTOz_5.jpg
//media.inmobalia.com/imgV1/B8vEv5Xh8DZJ8zA8HsKlVQQovHvPS2nS1REiasNjjf37J7WfKOkiQxSIhRrnU2OBFkknCXNFUkYS7Hh9o9IZ_QJ9eIkyovD47eICdiRcKjn7LfLyOZRbq8_OEp6vH2mYYlJAHY4obffTFhm_cNlNDZ2LCiY8J4OrHFr8TggGrPicXWSJLvT95VrTKoAjmRxIgq2jKsgj5Mbp~ffVNvd33dHK0fVslorb8qVwpEikb9V4evnZc1ZZEaG68rI3ToiiUArY92_YjAjFUAygFMt9dTo00lePdBbabH2up3Do.jpg
//media.inmobalia.com/imgV1/B8vEv5Xh8DZJ8zA8HsKlVQQovHvPS2nS1REiasNjjf37J7WfKOkiQxSIhRrnU2OBFkknCXNFUkYS7Hh9o9IZ_QJ9eIkyovD47eICdiRcKjn7LfLyOZRbq8_OE549F5dpHWi_24F1Sbprh3dkBHZKWdg8W~0AVJ7JU90RzC0AQo35nHhU4UehNi5OqhwFwmPzCvNPwajG6gMKcBTpGgk272h2EEPU_R~EzpKv0SQdcAhKmOCV1cUSx9QoZsFsTJOr4ay9lFbYC4fQDvHZWpeyT71UQJTEUd2lhZgwW3AJ.jpg
//media.inmobalia.com/imgV1/B8vEv5Xh8DZJ8zA8HsKlVQQovHvPS2nS1REiasNjjf37J7WfKOkiQxSIhRrnU2OBFkknCXNFUkYS7Hh9o9IZ_QJ9eIkyovD47eICdiRcKjn7LfLyOZRbq8_OEpunS0p_Xrw3KH03zcYUqpWpvrGvuUNMO138wPkOG86mtoWD6ox2JKIU3ubB17hN43OFQ22xApr~ekR39nwEH5Uc8sVA4IcSy3zGhQlUTrRHD2Y0YzCQyVKV6R1zEjPqP46En6iCHheTd2EAtBNzsAau4B~Zljs0z6s~8sgzIoqgYfDd.jpg
//media.inmobalia.com/imgV1/B8vEv5Xh8DZJ8zA8HsKlVQQovHvPS2nS1REiasNjjf37J7WfKOkiQxSIhRrnU2OBFkknCXNFUkYS7Hh9o9IZ_QJ9eIkyovD47eICdiRcKjn7LfLyOZRbq8_OFbd7QNAyOBz2ogjZWCy3O8aSRgD06rR1Ff9VzBwqLigiYHIqKgYbmCL6N8nyA_Or3diKzJAZK5N5T0jdln89GjJowgO3BiInXC7CAlonaKjFZdK_zbcpmhCec2HjZKM6dUhtUgLdLpokdpEbUU5A2zkZKL~5Frcyg2IwqRpj737ml0D_.jpg
//media.inmobalia.com/imgV1/B8vEv5Xh8DZJ8zA8HsKlVQQovHvPS2nS1REiasNjjf37J7WfKOkiQxSIhRrnU2OBFkknCXNFUkYS7Hh9o9IZ_QJ9eIkyovD47eICdiRcKjn7LfLyOZRbq8_OE5CxrPC6OzschLOsv4dH5Fvrtm7vs2CIShVT_f0aoE9LZHoCnZvsTgm2rcuJLq3xsHYUPh529KhY8F5RTd6PoPesW5pJBZyR~sDzeoolO6DVhIWbvXu6WKXluq5ZNtkswfob_x7YxwbJxK~dzJXq~zZydw3V0gs095y3dF~i4fXl63rn.jpg
//media.inmobalia.com/imgV1/B8vEv5Xh8DZJ8zA8HsKlVQQovHvPS2nS1REiasNjjf37J7WfKOkiQxSIhRrnU2OBFkknCXNFUkYS7Hh9o9IZ_QJ9eIkyovD47eICdiRcKjn7LfLyOZRbq8_OE5GQXfUuBrNSCQ9kw~h~j1LkGR2MbG9swybd~Nu9hvCrWZr3UaiHYmBIAf23FABcdVvBG70YRpqFD8JPqrC7D6yXSC2F3MI7pj8VCgOFxwK_7w3bukac2EU1jniem9CRh77AyWIvJm85VKboN3Mbo3sji6HfEgm0vRWPqU9HCRWWJfVj.jpg
//media.inmobalia.com/imgV1/B8vEv5Xh8DZJ8zA8HsKlVQQovHvPS2nS1REiasNjjf37J7WfKOkiQxSIhRrnU2OBFkknCXNFUkYS7Hh9o9IZ_QJ9eIkyovD47eICdiRcKjn7LfLyOZRbq8_OEp_i4W5A7yFleaiLkan5gsRQeH57zqBCB1KGyrpUrWFwc7TcxW_m4nuTjV2LDyU2tB5OHShddW9LWh09u5s1BBTUkYHo1TNAG09Nrczq0IJd_v39lmi0Xgw4F720q~Z9oNhgYvokBwdWSrAKq30MfX9ueQHz9xcQXkgnVLcsKsFaPpDK.jpg
//media.inmobalia.com/imgV1/B8vEv5Xh8DZJ8zA8HsKlVQQovHvPS2nS1REiasNjjf37J7WfKOkiQxSIhRrnU2OBFkknCXNFUkYS7Hh9o9IZ_QJ9eIkyovD47eICdiRcKjn7LfLyOZRbq8_OEpol_BJYBrg7cVNhddGCCClkLTLhrGgbmLwgVdB19VYl9w65RY6RAo~CwcIb40sbLvgtByHeBQli_VJNHLqgdKFzWu_yKjLqpu_qPsTYYRwtP3hX71VipVvycOd3l1OSQ2oj2GJZsr2gI3mxJP5Fzyrgiv9hdZZBYxcY97s9gDJ6w_GJ.jpg
//media.inmobalia.com/imgV1/B8vEv5Xh8DZJ8zA8HsKlVQQovHvPS2nS1REiasNjjf37J7WfKOkiQxSIhRrnU2OBFkknCXNFUkYS7Hh9o9IZ_QJ9eIkyovD47eICdiRcKjn7LfLyOZRbq8_OEpge5J3QwxO0FrP3AlqMzlE8hMIp0TEsz_X8qWMMfX23z3RJ0vuso4O3Mx~wXV68UNbd~71w7isOLV38PdWvUUn6h3anHOVx1T6a2QUNPXUWMfl9Ap6QHeKq7QQ0WLAjkYXAH1fZeujNKheKY1h6GYHW7i3PahU7eHfXXvj0ahzsS7jF.jpg
//media.inmobalia.com/imgV1/B8vEv5Xh8DZJ8zA8HsKlVQQovHvPS2nS1REiasNjjf37J7WfKOkiQxSIhRrnU2OBFkknCXNFUkYS7Hh9o9IZ_QJ9eIkyovD47eICdiRcKjn7LfLyOZRbq8_OEpfvOHE8yvqS_Lazpyp1a9uvBm_ZelDMCuw4b3FklnNesAelH5N4FXPDUzEzuVWi9HA0RS1_nEiuc_QzeXStDOZcGo6nc9h0TPIC2zi9LJnn73hWaIHU4U4IHzJ508Xf7kAt5LkDCjCGIHFL9HZU0uaxBMm6UFi6GZBJoSICyp8ImUps.jpg
Price

1.990.000 €

Ref.

4772

bedrooms

4

bathrooms

4

Built

339 m²
Duplex in Sierra Blanca, Marbella Golden Mile
Apartment in Reserva de Sierra Blanca, Marbella Golden Mile.
This magnificent modern apartment in a new residential complex consisting of 20 apartments, located in the one of the most prestigios areas in Marbella – Reserva de Sierra Blanca, which has a perfect location (only a few minutes to the centre of Marbella and Puerto Banús).
This property offers 4 bedrooms and 4 bathrooms, spacious living room with fireplace, which combined with a dining room and a minimalist kitchen. Cozy terrace has amazing panoramic views of the Mediterranean sea and the coast. You can enjoy a rest and a lunch in a fresh air. A distinctive feature of the apartment is having high windows which make the apartment full of sunlight.
Only quality materials were used in the equipment of this property. The interior design is made in a quiet and pleasant color palette. All the furniture of this apartment has quality, refinement and made in an unrepeatable style. Stunning chandeliers and other decorative elements, give to this property a special chic, elegance and make it truly exclusive.
Features
Fireplace
Air conditioning
Central heating
Fully furnished
Similar Properties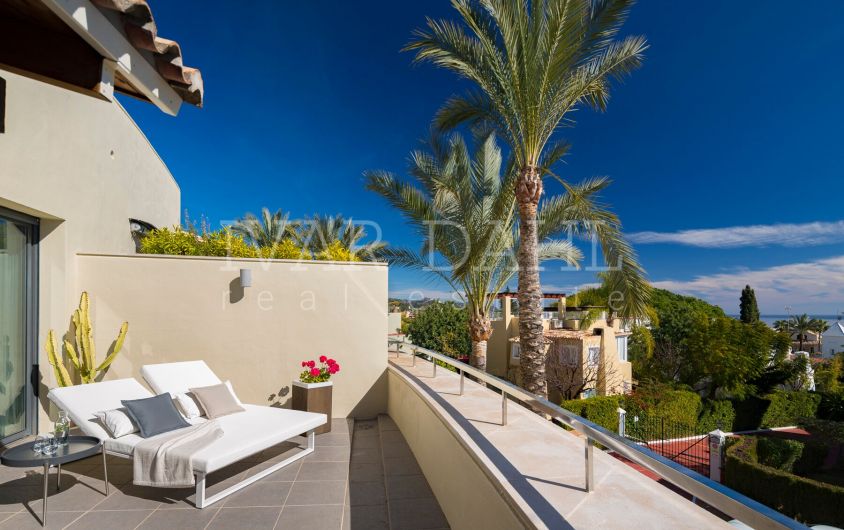 Apartment duplex in Imara, Marbella, Sierra Blanca, Costa del Sol. A beautiful duplex apartment within modern elegant secure gated complex. Quiet area. 5 min. drive to Marbella town and beach, 10 min. to ...
2

bedrooms

2

bathrooms

155m²

built

105m²

terrace