Nueva Andalucia, Marbella, new, contemporary off-plan apartment project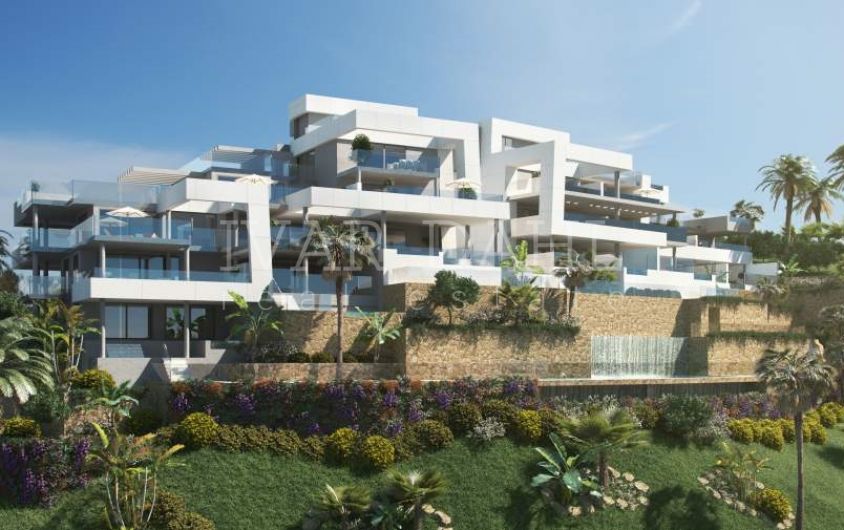 //media.inmobalia.com/imgV1/B8vEv5Xh8DZJ8zA8HsKlVQQovHvPS2nS1REiasNjjf37J7WfKOkiQxSIhRrnU2OBFkknCXNFUkYS7Hh9o9IZ_QJ9eIkyovD44sR5CJEKrxogvK3wNA1xOFCRvg5q8HatG~3R~MtGL5UPciydJG_CjjPabhaP00K3sfnfKZPL6NJ_8Ad0vgD1V4hcODBkyT32_CG4BGtLkkFHqfDrinUFHUJKOSl3oqygWCJDgjPe0nRcDkufZitfrhfk9uxUcagI7LeDkLHz_rQ9bn2FNRWPcv2JK2I2oPv_~C2wXpGQ.jpg
//media.inmobalia.com/imgV1/B8vEv5Xh8DZJ8zA8HsKlVQQovHvPS2nS1REiasNjjf37J7WfKOkiQxSIhRrnU2OBFkknCXNFUkYS7Hh9o9IZ_QJ9eIkyovD44sR5CJEKrxogvK3wNA1xOFCRvg_s8XJSqPpIUFAcklFtd4QDphDp3V20TceJMlILG46OwlIdCGCIJiGXFEzKjjFB2_zTSltfp6uQGRUDUFFfaHrvtEHJp6Ig1KiuYrNY9qriNreYNRDTqFopQbh8UNXfEKvAlJI4cqW7r9pV47K26_K~ZZnLhqOg4vru2KRgboxC5Nvn.jpg
//media.inmobalia.com/imgV1/B8vEv5Xh8DZJ8zA8HsKlVQQovHvPS2nS1REiasNjjf37J7WfKOkiQxSIhRrnU2OBFkknCXNFUkYS7Hh9o9IZ_QJ9eIkyovD44sR5CJEKrxogvK3wNA1xOFCRvgFBek8~ng7Pl4ZYgrcah3i4~DDbCtvTbhPJLr~XK3FPU7Otv_NeZNXFYmKSltucxHP9j7ZsxilPVJTO4K9a0QJHcnBnypLN~POrlkEy_WeTE4d~gg8Q0hMaNd0a4OAm3DKhyr8pU7KSI5f6DE8xnteV3v0EMPG98HrpBsQLFo1ceLAS.jpg
//media.inmobalia.com/imgV1/B8vEv5Xh8DZJ8zA8HsKlVQQovHvPS2nS1REiasNjjf37J7WfKOkiQxSIhRrnU2OBFkknCXNFUkYS7Hh9o9IZ_QJ9eIkyovD44sR5CJEKrxogvK3wNA1xOFCRvgnpRqRxSYpRcxe__piJejh7XuoJagPhIc1e3MIv~1pwqM3Qg0xeo~biPE_Ka~CAehK0r7YgYp8IkltdwyXe25kY5oCVRUhOoSv02uD2HtaYBnaVQHV8XTQjZ9IAULHzaTtnodRfpEwKE4rKSE4crQvevf40R3iyBrzGMJmhHp9UQj3e.jpg
//media.inmobalia.com/imgV1/B8vEv5Xh8DZJ8zA8HsKlVQQovHvPS2nS1REiasNjjf37J7WfKOkiQxSIhRrnU2OBFkknCXNFUkYS7Hh9o9IZ_QJ9eIkyovD44sR5CJEKrxogvK3wNA1xOFCRvgrZHeczui61w7ZAQMzbHOmBZ66f~72yLwmHw10SZqO5T7TBFuCdXTNFUEfgjNMzdq0nDqz85jPm7U~5nG~aS12oysH76XufcaMF7RHD_wsXXTQAGOvbhQZU22_YeFSSnK~aZA3iGXvgmiY54PPTyDFXJmL9p2nE0YTtOQaVe_5qKs24.jpg
//media.inmobalia.com/imgV1/B8vEv5Xh8DZJ8zA8HsKlVQQovHvPS2nS1REiasNjjf37J7WfKOkiQxSIhRrnU2OBFkknCXNFUkYS7Hh9o9IZ_QJ9eIkyovD44sR5CJEKrxogvK3wNA1xOFCRvgus1gaGJQZZfB0GKT0bgh8ljrInO~Wo163Fb_vA1BHP_HtAA5C8XkeQ8vtByHhazOsYE~xRqqfAg7Igqa9ZSKABpoLKcddVZAAOej8VMwMs3BROUVyG28XyuEyDLYyTIpjho4xow0BCkLGEc4PLwofwFGX0wBVCTGXLju12xunlMyia.jpg
//media.inmobalia.com/imgV1/B8vEv5Xh8DZJ8zA8HsKlVQQovHvPS2nS1REiasNjjf37J7WfKOkiQxSIhRrnU2OBFkknCXNFUkYS7Hh9o9IZ_QJ9eIkyovD44sR5CJEKrxogvK3wNA1xOFCRvgxTttMYxqw5x1aUuCX51hpZYM3YfO42v5OcYS6GBNTTWYjRUxCHyT0DlcWkzr3TTZvbK7PS11hLYS1bvGOY1CoJrcJq6DZt1ZdWgLiIcTCenLYD91Qo~6rwFFWHFPEZe76HTy~D2S5nFeinKBJTvvV0amZJduyuo9ns5JQ_v7z2dGp9.jpg
//media.inmobalia.com/imgV1/B8vEv5Xh8DZJ8zA8HsKlVQQovHvPS2nS1REiasNjjf37J7WfKOkiQxSIhRrnU2OBFkknCXNFUkYS7Hh9o9IZ_QJ9eIkyovD44sR5CJEKrxogvK3wNA1xOFCRvg1ytJ5B_uNcli~ItJt1FCxV6gaJupEaHMnsDjTF1GsY4CS9e0qC681dUt8P1awf4_Oq3MLC1jAsfs6ag05pdbJX72Pllt1R4U_LYM2Cn2JtBPOKTH6uxlPsoyKWnjfFAn5r1aE~hNKli2YkHMDNzS3dJ9qmBBxVjnu5eyEUPccR8hLD.jpg
//media.inmobalia.com/imgV1/B8vEv5Xh8DZJ8zA8HsKlVQQovHvPS2nS1REiasNjjf37J7WfKOkiQxSIhRrnU2OBFkknCXNFUkYS7Hh9o9IZ_QJ9eIkyovD44sR5CJEKrxogvK3wNA1xOFCRvgAUgLxKaWBvSi5FOtn0RODZcHQQFRddBpEqgSghyB~tk5AobnZ2dXfJdy~dtX_OllmUQzGtdp6LzgFdrI3wfRWcfYFnbxJldmaDJ52gJqHs59VpMgNQgxqSd2E7q09kzgZoQLDzf3YsTjigixuzO27Ax1QATpKd_OGosDSqYmzVfzPN.jpg
//media.inmobalia.com/imgV1/B8vEv5Xh8DZJ8zA8HsKlVQQovHvPS2nS1REiasNjjf37J7WfKOkiQxSIhRrnU2OBFkknCXNFUkYS7Hh9o9IZ_QJ9eIkyovD44sR5CJEKrxogvK3wNA1xOFCQyuKe2Z~xMYdLoDV4ElzuStvdXxaQgm_uLhCuq2Mv4ifGfdNm4CfyKnCBYbapjHFApPIO0cStPmZkrR6U916u9mpLRaq3~Ln9tdve1GUcnifzZ1gG2tZF1moWrKUVLOdq5Gwh2N3mg6~7heX2SbM75Mt~G8d~UnN7jdta8GYMyyE0SlVZ.jpg
//media.inmobalia.com/imgV1/B8vEv5Xh8DZJ8zA8HsKlVQQovHvPS2nS1REiasNjjf37J7WfKOkiQxSIhRrnU2OBFkknCXNFUkYS7Hh9o9IZ_QJ9eIkyovD44sR5CJEKrxogvK3wNA1xOFCQyuOmmRspouWoqtTW55P6Ny6cKFbRWh1ELu8EA64CvptTz6OMuvB7Enzh_0E6cenVPduBbV3~ww5vPgCBUZqb0ft2TlidyWUdd0KtPvRQuTBV3hbpjMz1J3iVBz9tCxq4ijXmOOCqG2KPPgDEINsGe2UL2uCEhueltHajL6Qu5VJCnCaF.jpg
Price

470.000 €

Ref.

4790

bedrooms

2

bathrooms

2

Built

122 m²
Apartment in Nueva Andalucia
Nueva Andalucia, Marbella, new, contemporary off-plan apartment project. Prices FROM 405,000 € TO 795,000 €, 2 Bedrooms – 2 Baths. The location gives you the best of both worlds, a peaceful spot with spectacular open views across the golf valley to the sea, just a few minutes from all of the facilities that Nueva Andalucia and Puerto Banús have to offer. This is an exclusive development project of just 18 unique properties comprising of apartments, duplexes and penthouses 10 of which have their own private pools. Designed to maximise stunning coastal views and surrounded by tropical communal gardens and infinity pools.
A unique boutique development in a privileged position. Situated on an elevated plot in one of the most sought after locations of Marbella, the Golf Valley, Nueva Andalucía. The project boasts some of the best views available on the coast across the valley to the Mediterranean, Gibraltar and Africa. We have introduced contemporary styling into this picturesque area and the development arguably offers the most cutting-edge design and superior quality available in Nueva Andalucía. With just 18 spacious apartments, duplexes and penthouses available, owners will enjoy exclusivity, modern styling, stunning views and premium quality in an enviable location.
Features
Utility room
Brand new
Private terrace
Kitchen equipped
Fitted wardrobes
Gated community
Air conditioning
Central heating
Uncovered terrace
Similar Properties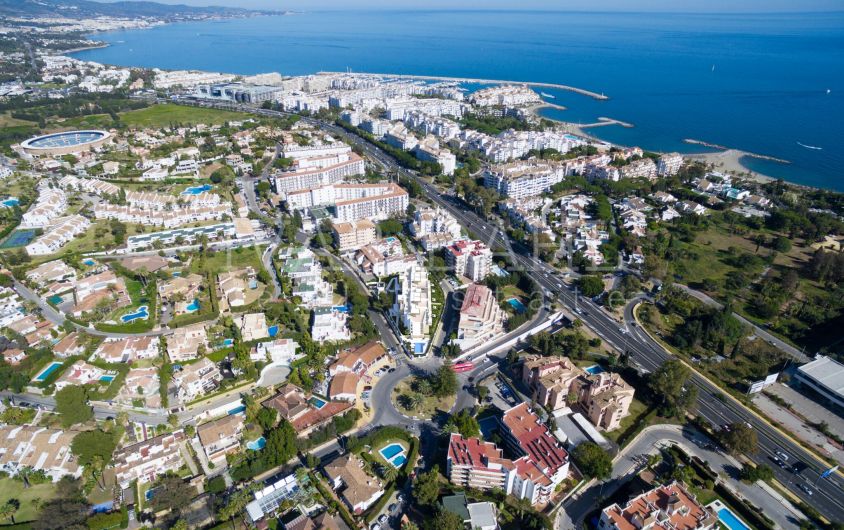 Location is everything!Only 24 units in total , apartments in walking distance to Puerto Banus.Fantastic opportunity to buy a new home close to amenities and beach. Marina Puerto Banus in walking distance. ...
3

bedrooms

2

bathrooms

111m²

built

49m²

terrace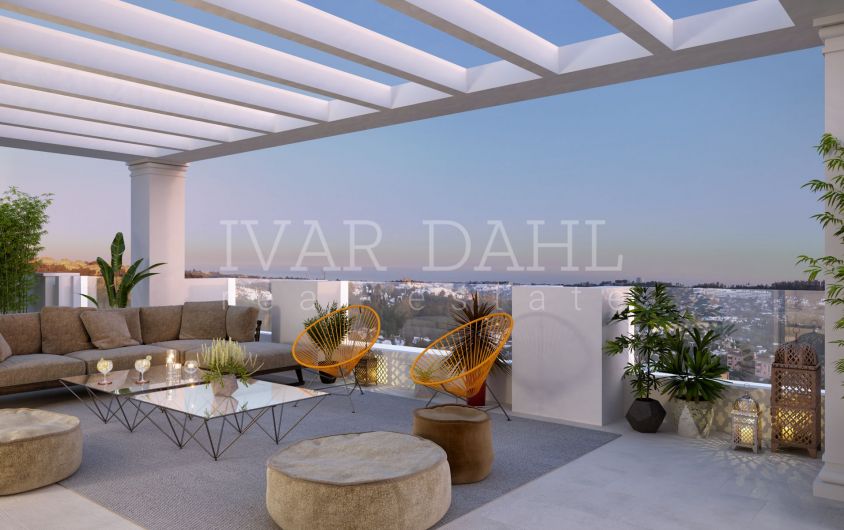 An exceptional and spacious apartment for sale. Exceptional. Each of the nine blocks is home to between five and seven apartments, ranging from 90 sqm to 284 sqm. Several garden apartments include private ...
2

bedrooms

2

bathrooms

130m²

built

40m²

terrace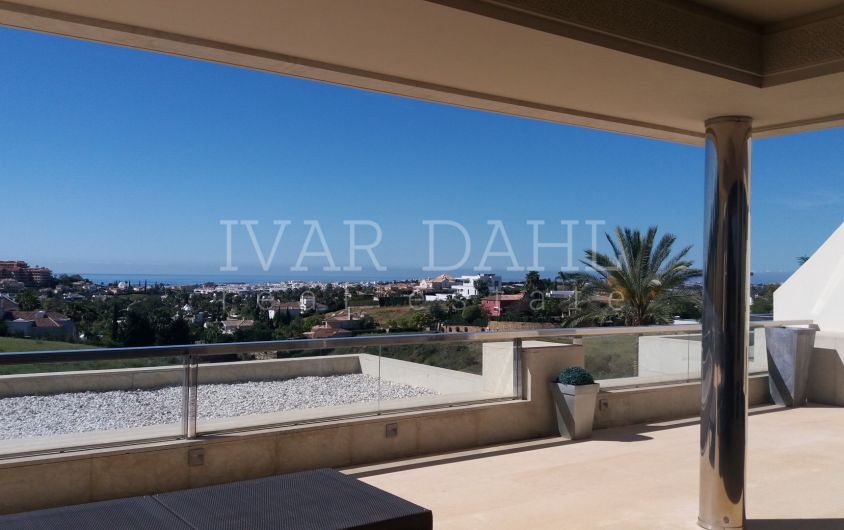 Apartment in Nueva Andalucia, Marbella, Golf Valley. Luxury apartment, south facing, with spectacular panoramic sea views. It is located in the heart of the Golf Valley in Nueva Andalucia, Marbella. It has 2 ...
2

bedrooms

2

bathrooms

112m²

built

52m²

terrace