New contemporary townhouses for sale in Marbella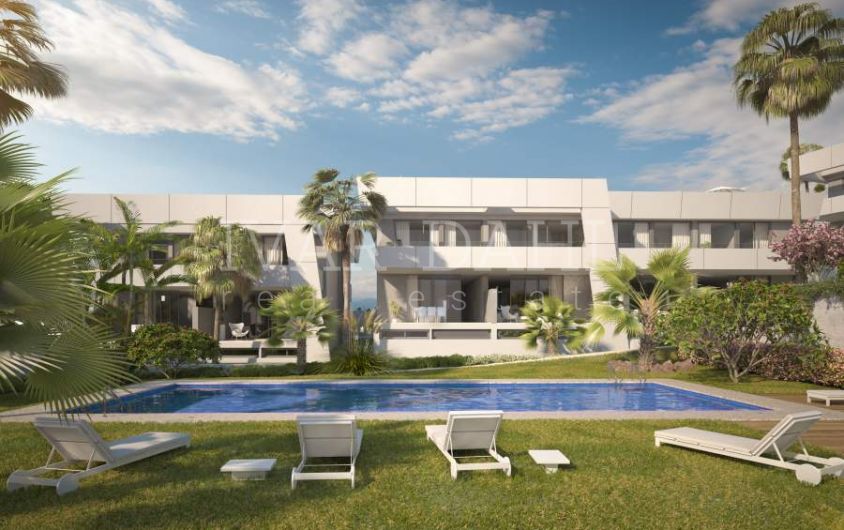 //media.inmobalia.com/imgV1/B8vEv5Xh8DZJ8zA8HsKlVQQovHvPS2nS1REiasNjjf37J7WfKOkiQxSIhRrnU2OBFkknCXNFUkYS7Hh9o9IZ_QJ9eIkyovD44st1tcNbzeeORBFCNx7KZqDvMgOEO7KAfGkt9bNy_5AgzKCisNqEOZlSrfROP_uwH8ikGgbLiMnFsdrmMuWt7DgwnqZ4rgdBtSWekfwfW_TRF3gxayPHkA7ydh2KIvCtNqjyxEPQSs~y8bpnJRG_~CNwp2QohRhh_HH03Ju8NvC5VUBhilP7ERqD5NXvwi8KpM~4t9l1.jpg
//media.inmobalia.com/imgV1/B8vEv5Xh8DZJ8zA8HsKlVQQovHvPS2nS1REiasNjjf37J7WfKOkiQxSIhRrnU2OBFkknCXNFUkYS7Hh9o9IZ_QJ9eIkyovD44st1tcNbzeeORBFCNx7KZqDvMgyuwRvmtf_qdT8wfwVyOVew8wqdXISm6S8fh~mKH_S2UmDaI5VECdXSafVlKigjWovbcPEI8HfsKkRrR3xXKFm7sWRSy2DlalmCO2OA_qqm_FaaF25kkkL1vZb~83rlfk4bUIhYKxak8BNcl_x5x_XwJsc6HlzgnuXiX9GZTy1WDqOm.jpg
//media.inmobalia.com/imgV1/B8vEv5Xh8DZJ8zA8HsKlVQQovHvPS2nS1REiasNjjf37J7WfKOkiQxSIhRrnU2OBFkknCXNFUkYS7Hh9o9IZ_QJ9eIkyovD44st1tcNbzeeORBFCNx7KZqDvMg1Ya7AF0oRLKoQT8yOCYibS5OVY2F4l2GaV8N_S0PFwfaKkS2qzYQExbdCnSOGpdIbDVc5_ib~bRLRxM6go~ypUwY8_XO1edKzFCaXFQKC~v_OtmTY8ri7HilLX2L7VuRFb7WeH~7o3dumKHe7~hZ8ihQKgn4nNcC2bLriLqCsL2NkY.jpg
//media.inmobalia.com/imgV1/B8vEv5Xh8DZJ8zA8HsKlVQQovHvPS2nS1REiasNjjf37J7WfKOkiQxSIhRrnU2OBFkknCXNFUkYS7Hh9o9IZ_QJ9eIkyovD44st1tcNbzeeORBFCNx7KZqDvMyumrV8y~vmrQ9ry4GCzULK8nl1D3iplKMfVt8YFlC35aVHih5Z~awITHJSifbwpoKY2sZ8yUdryv4_fmJVEUSUmNeIAPDHyVVhStB2bcZP1DlF9y2Mw~h18JMrsUHYMtPQkpj1ecgOubuo6w3Pm5MIqv8kG8uXITawDppYfDhS9ASAa.jpg
//media.inmobalia.com/imgV1/B8vEv5Xh8DZJ8zA8HsKlVQQovHvPS2nS1REiasNjjf37J7WfKOkiQxSIhRrnU2OBFkknCXNFUkYS7Hh9o9IZ_QJ9eIkyovD44st1tcNbzeeORBFCNx7KZqDvMgFCyTkbiDswgQFPi_InLy3SjgZaPEmE8YipcBRk446Us9v6RIuwMQdpnhO9PIL1b2RQaS9EIEqoq59eC1JG_QCl5xj6MzGsYR_5zK6sKqKmj~wV7YIhJGVRh9WWiB6CBtnNIGzy5pgQA7nJsH1aLF0A9FZgBKYyswTUdZ6Ni2Y8Q66T.jpg
//media.inmobalia.com/imgV1/B8vEv5Xh8DZJ8zA8HsKlVQQovHvPS2nS1REiasNjjf37J7WfKOkiQxSIhRrnU2OBFkknCXNFUkYS7Hh9o9IZ_QJ9eIkyovD44st1tcNbzeeORBFCNx7KZqDvMyrQ87U2O82YyHjHJoAyAI2rMc9HQuS_7plyjRn7broekJPgvfJ982L81ZB4meu9A~c2fv9xItBg91YO7nEnBjh3sSSnMQJKIbhwo_lPJL1uKIC_rQc7KADpewjNV~jhFJW1swJg851TU~2UwkEj0BpdO8RxxTQkuwwAbenrYkaSx5lR.jpg
//media.inmobalia.com/imgV1/B8vEv5Xh8DZJ8zA8HsKlVQQovHvPS2nS1REiasNjjf37J7WfKOkiQxSIhRrnU2OBFkknCXNFUkYS7Hh9o9IZ_QJ9eIkyovD44st1tcNbzeeORBFCNx7KZqDvMyjVnsdVT0M~27AeOSoHRPAeoTUrofdNW05FrMFhqzaMHRKzWrKBk~uKG4yQX8~nfrgpmwasahHFtJRX~hs8SGdb5GDjlL2PiAWPni2_kKcNWH1~hrwai7AikfTcARS1tvRLNrBdK9U2D9op40iAtnQNiZfpFrGi0XWA8HUSJWiAQ9e6.jpg
//media.inmobalia.com/imgV1/B8vEv5Xh8DZJ8zA8HsKlVQQovHvPS2nS1REiasNjjf37J7WfKOkiQxSIhRrnU2OBFkknCXNFUkYS7Hh9o9IZ_QJ9eIkyovD44st1tcNbzeeORBFCNx7KZqDvMENiBTIQ4erfkCSU3D_BY1The6OppH4AVzet3sVsIqJMBChCf7e4nwd0zvYz2pHMPe_3ae4IeIw0e9yIoJL37H0TLEM6TRQ8OdQFfQHPb6l59PQjO~5zqd3GqMv6hvMOR0v5f8BYBgIsGNj39aHDvoQQFbSOYKC339XxGHhNA3HESx87.jpg
//media.inmobalia.com/imgV1/B8vEv5Xh8DZJ8zA8HsKlVQQovHvPS2nS1REiasNjjf37J7WfKOkiQxSIhRrnU2OBFkknCXNFUkYS7Hh9o9IZ_QJ9eIkyovD44st1tcNbzeeORBFCNx7KZqDvMgIGRduTbCF_qjXuge0ILcq9_JfFxWK~VxO6o0zqAgaz5frWbcv3_h35msL0KGSbaE~Q09_SCin8Oxc5Ycw7k9xchexyEtk36GoXkqAshq32TEwfXb8w2pY~umxMhXfXpJxqC51umzuR7_T6_Gae2oCu~cdCoy2umS0TSGwIzi9CLWhG.jpg
//media.inmobalia.com/imgV1/B8vEv5Xh8DZJ8zA8HsKlVQQovHvPS2nS1REiasNjjf37J7WfKOkiQxSIhRrnU2OBFkknCXNFUkYS7Hh9o9IZ_QJ9eIkyovD44st1tcNbzeeORBFCNx7KZqDvMy1O1r_ajJAS3ZRXVAu7QNfk2h6j6954afqKdcD4o9wMdrxuBI9J87~CMb0IEj0p96z8OPq89PEaUHtwlxhbU2Xvr_nNRGsKBwZMluhWYU9xFJZ_y9tWHImpvaP2JqZBE6wLNThXwkHtEcF38jRLOX9bAkJyyyo16293ngQGHL_MhLgd.jpg
//media.inmobalia.com/imgV1/B8vEv5Xh8DZJ8zA8HsKlVQQovHvPS2nS1REiasNjjf37J7WfKOkiQxSIhRrnU2OBFkknCXNFUkYS7Hh9o9IZ_QJ9eIkyovD44st1tcNbzeeORBFCNx7KZqDvMy_epnTlCGu7FJ6U5m1LPmlo1Y6eQ~HNaNmM6t1f7DKxBreVBGfBLE4IWt6~sju2a_7lM2mQZWB0T~OEPJLlktW6qwOm2edraRyzTk5mAjqTwprFN5N2Vf40xTZRKbdN6KS5TnQd0BWIJUOFSflYNn7c2GWdbDbcA2y1iNLvTSj0hmOg.jpg
//media.inmobalia.com/imgV1/B8vEv5Xh8DZJ8zA8HsKlVQQovHvPS2nS1REiasNjjf37J7WfKOkiQxSIhRrnU2OBFkknCXNFUkYS7Hh9o9IZ_QJ9eIkyovD44st1tcNbzeeORBFCNx7KZqDvMyndRHZAKV9h8wbn~oWAK0t013dvh8QXr_~ImxubgXXI8_3M4gz9ZUPLkyUOJDjFxQnfjb57V7UUi7RJwZDfsHbA0c1kU0fdBU3XCiXsmiPVt9kpGOBv9f2GKp_3kkVqE_Ota77EMA0QVB063exKeMcrY0miUW9oa0F~vHLbmIYtbS3_.jpg
//media.inmobalia.com/imgV1/B8vEv5Xh8DZJ8zA8HsKlVQQovHvPS2nS1REiasNjjf37J7WfKOkiQxSIhRrnU2OBFkknCXNFUkYS7Hh9o9IZ_QJ9eIkyovD44st1tcNbzeeORBFCNx7KZqDvMy68EYuT3s8c3TN5J81s4va22S9h4SBcN_GfEGmBTgNLd1hjthzYs30YDGdyNlfh8_GKv2IjKVsC8gclC75O9IzgIfpfn8RbdrtiMBhWW8krvp6DM6oP4JJmVQeHATL6wrgXNs1ERclBzOLBKbjb5Zh6AtS4ypP9vpxJqcre_9tyLgYu.jpg
//media.inmobalia.com/imgV1/B8vEv5Xh8DZJ8zA8HsKlVQQovHvPS2nS1REiasNjjf37J7WfKOkiQxSIhRrnU2OBFkknCXNFUkYS7Hh9o9IZ_QJ9eIkyovD44st1tcNbzeeORBFCNx7KZqDvMyx20JhpcvnbGB0CkzPqUyEA0qhZxY66ot5pYJF_pcTGy5CmouNz1P0LB8q2WlquiQ4eS60l0rj6KeXbvkwA17J2_Rb1XXv3WZzxZBGetg1wQig1TZVrONltrZyJcdEKRqN1NiHny4j700Pt1dCJh0peBa~wDu_dDAGFWSor~DXs2ENe.jpg
//media.inmobalia.com/imgV1/B8vEv5Xh8DZJ8zA8HsKlVQQovHvPS2nS1REiasNjjf37J7WfKOkiQxSIhRrnU2OBFkknCXNFUkYS7Hh9o9IZ_QJ9eIkyovD44st1tcNbzeeORBFCNx7KZqDvMyPPbcUotLuZR0luiuKtu9h4oEjpUU9CbF8Ug0Oan72UnNkUFnMwePS2BlE~yvL5Dr07lkqmJK4gFse7JaF5M_Zh6sEu9yPwvfbU4UuANotD5BTCJyvEREO6LHtlO_d4xtbQdQhERvhdHiD27FnVwxUXI4YWdliU1eN5By8sV0TVKPWk.jpg
//media.inmobalia.com/imgV1/B8vEv5Xh8DZJ8zA8HsKlVQQovHvPS2nS1REiasNjjf37J7WfKOkiQxSIhRrnU2OBFkknCXNFUkYS7Hh9o9IZ_QJ9eIkyovD44st1tcNbzeeORBFCNx7KZqDvMECyH0QIgXGbqMYuMHPYHHHZubmEm1ONa4OV8fMuIjntUdDAANkpYx0KW0xJwPSQd6hFzFq0_sv4P2FRMAJfwGxWjoS7FHdCFN2EyGYplvJ7JqmJ7mm44xALmsFI8a1WMvhH72UK79t1hwxrP0dcROau092_BeF50tGPfdQ4sNqAdjKy.jpg
//media.inmobalia.com/imgV1/B8vEv5Xh8DZJ8zA8HsKlVQQovHvPS2nS1REiasNjjf37J7WfKOkiQxSIhRrnU2OBFkknCXNFUkYS7Hh9o9IZ_QJ9eIkyovD44st1tcNbzeeORBFCNx7KZqDvMEdISJT7PNevvhfkK5OYa2nz1NS6tm3AowtKrzcCM_FtVa0KNY8RNbDhYRcv8mqHv~1NiwRZwa9IphvJV9L6AJmQX1kaXYpBQQvCvsXBle0mY4jp9KmT47~u3XeQtd75E~Pi4~VcnnsiSG22DdTNX0LXNw72NvtOIdxW_h5KZHYm4G7z.jpg
//media.inmobalia.com/imgV1/B8vEv5Xh8DZJ8zA8HsKlVQQovHvPS2nS1REiasNjjf37J7WfKOkiQxSIhRrnU2OBFkknCXNFUkYS7Hh9o9IZ_QJ9eIkyovD44st1tcNbzeeORBFCNx7KZqDvMEb04wxsLOPtXIiKa83Ml8MDgBDT4aZf~RmJP~j8D0p8~QncoMvRoL3DXysYzHWUaZZyxaS_434FLCpcDmvRtP8b7COhQZtKbSCY7nvxEFc6zHkViZHtjzvmBqzsNys81KMSuQPPaUUMXr5Xh4NH39u8m8lh79xe~orYLHYZEll8j_CO.jpg
//media.inmobalia.com/imgV1/B8vEv5Xh8DZJ8zA8HsKlVQQovHvPS2nS1REiasNjjf37J7WfKOkiQxSIhRrnU2OBFkknCXNFUkYS7Hh9o9IZ_QJ9eIkyovD44st1tcNbzeeORBFCNx7KZqDvMEW8wmBLktDoyaHMaHlYpF4dzSFa2xzjKvjmTpR41r2y3WScOgi8TxozTGvEMkOePfhlijHfIJLj0HyV2efelY7RL0US98x_s2enhSlgbBvlfHgjKNjN3p4nVEjoa44NtI8R2mw0bK9W_nlwmGJHW8VcRxq3xh1qJJ45qUb2uQv~scnv.jpg
//media.inmobalia.com/imgV1/B8vEv5Xh8DZJ8zA8HsKlVQQovHvPS2nS1REiasNjjf37J7WfKOkiQxSIhRrnU2OBFkknCXNFUkYS7Hh9o9IZ_QJ9eIkyovD44st1tcNbzeeORBFCNx7KZqDvMES7ftzx3~A2_Nsl3y3iviUcn70rtMJooGlHxLhUuvJYNWrrIZhHxLhOarcm2FZCT7l68ep7WCc37VsjyW0j_x4FXqXGB2VDjqtjcdeV6_fpxj8DDHKWG8LnXoo6psHLo5_uPmNkoEhrVchavuk~mA8tikQKAe52e2CarVgCK2Ipxm0u.jpg
//media.inmobalia.com/imgV1/B8vEv5Xh8DZJ8zA8HsKlVQQovHvPS2nS1REiasNjjf37J7WfKOkiQxSIhRrnU2OBFkknCXNFUkYS7Hh9o9IZ_QJ9eIkyovD44st1tcNbzeeORBFCNx7KZqDvMEvaRVUSo83PqtFn4zwf9Bg1UDcejEiXNDDHyFZZrhlfHO5tVn6eUt_t15225ast1bT3IjKyNFvIwIj5h_2zh9IQ9s_BqsU61bfxYLZbu7MM_GmmAW~mzBPtqI2YHicNjbT1jwFF1uE8aAFl3M7Ui5vjZakxFsKzOFV9y2BftSdTn6c1.jpg
//media.inmobalia.com/imgV1/B8vEv5Xh8DZJ8zA8HsKlVQQovHvPS2nS1REiasNjjf37J7WfKOkiQxSIhRrnU2OBFkknCXNFUkYS7Hh9o9IZ_QJ9eIkyovD44st1tcNbzeeORBFCNx7KZqDvMEqL15SfHPgfuES5MMZYHbPAtOBVX0X1N7CjDeiTGSON9G37uTPSYI4QI_phpEWrzZzFH66SnzM9vdlKKw_iVjqz5b2_oWlXUIje4D6JJGbvDtkLZfkQnSqCEjtXgWfv8dLgBCw~YTuLKp_seowGCpd6YAbAXGK~A9QN3kj~9i4cXEyr.jpg
//media.inmobalia.com/imgV1/B8vEv5Xh8DZJ8zA8HsKlVQQovHvPS2nS1REiasNjjf37J7WfKOkiQxSIhRrnU2OBFkknCXNFUkYS7Hh9o9IZ_QJ9eIkyovD44st1tcNbzeeORBFCNx7KZqDvMTNgELCWZRETInJRX1R00bI06oTXoS0UgDarezTGYPrNoh0uegPNIFvCQV6paLfPFBaxNElMDOOx_L2PFLvx5pvjGTCCFAtF4yaHillpSdgGFlCXwSQIP15wFA0v18MgXmz3DT8Wk1ZMeBSqPE8bPrOn6dln3FoumXoDUfRsz~rY9oBx.jpg
Price

780.000 €

Ref.

4791

bedrooms

3

bathrooms

3

Built

210 m²
Town House in Rio Real, Marbella East
Marbella, new contemporary townhouses. 3 Bedrooms – 3 Baths. Introducing an exciting new cutting-edge townhouse design, meeting a key market demand, bridging the gap between an independent villa and a traditional apartment. The architects have torn up the traditional Andalucian townhouse paradigm to create something new and exciting, with ultra-modern architecture and unique design. An exclusive townhouse complex set in stunning subtropical gardens, these spacious and bright contemporary townhouses will be delivered with luxury qualities and premium finish. The townhouses boast an ultra modern exterior with spacious open plan interior laid out over four levels, crowned with a stunning rooftop terrace and private plunge pool. Set in a picturesque natural setting close to all that Marbella has to offer, with two communal pools, 24 hour security and a Clubhouse housing an indoor pool and spa for the exclusive use of the residents. Combining a picturesque setting, first class facilities and convenient location to make the ideal permanent residence or "lock and leave" vacation home. The unique exterior is complemented by a practical and beautiful interior. The ground floor offers a large bright living space with signature floor to ceiling glazed doors, which retract into the walls.
Features
Utility room
Jacuzzi
Sauna
Basement
Gym
Solarium
Double glazing
Brand new
Dining room
Security service 24h
Private terrace
Kitchen equipped
Living room
Sea view
Country view
Mountain view
Indoor pool
Laundry room
Covered terrace
Fitted wardrobes
Gated community
Air conditioning
Lift
Garden view
Street view
Central heating
Uncovered terrace
SPA
Similar Properties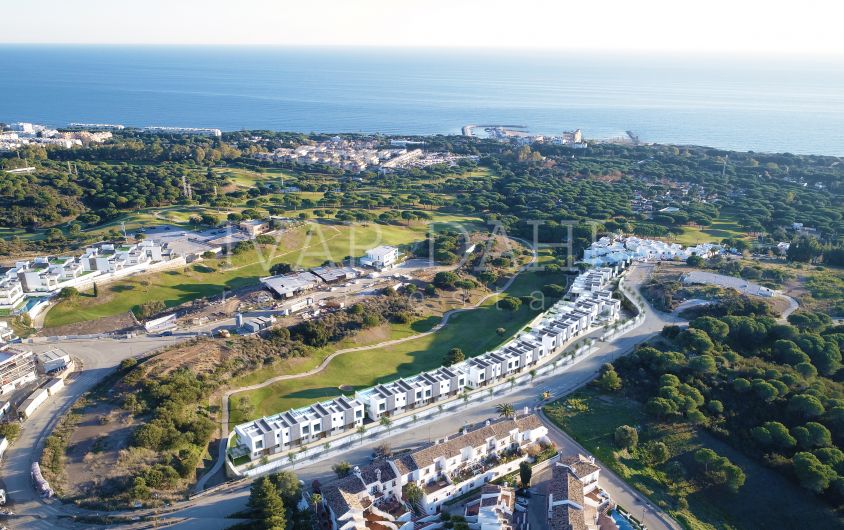 Townhouses with a view to the Mediterranean. This is an innovative residential project in Cabopino, Marbella, one of the most beautiful spots in Costa del Sol. The properties are situated in a front line golf ...
3

bedrooms

3

bathrooms

300m²

built

19m²

plot