Apartment in Marbella East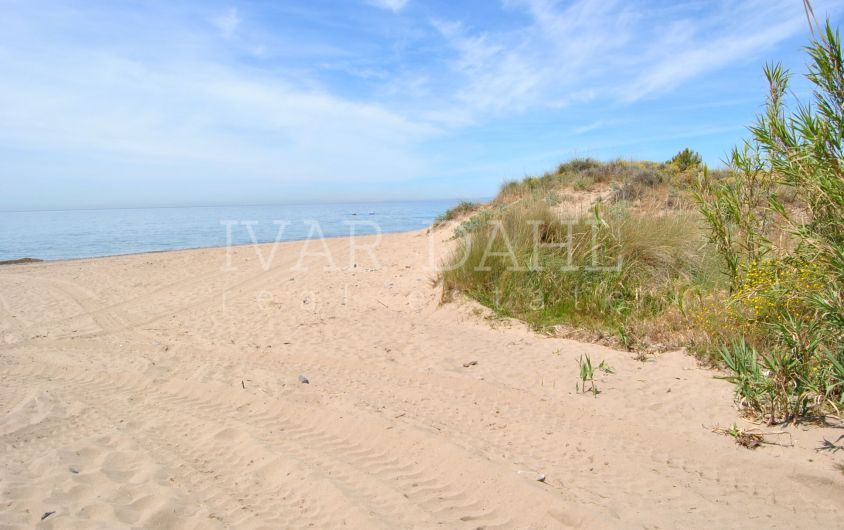 //media.inmobalia.com/imgV1/B8vEv5Xh8DZJ8zA8HsKlVQQovHvPS2nS1REiasNjjf37J7WfKOkiQxSIhRrnU2OBFkknCXNFUkYS7Hh9o9IZ_QJ9eIkyovPQxWQf5SXpLGZ~K_LGJPJIAj6lAyriYQRX71eftC3B71W4zS1xS9~dWrrma4N6Xhmm~UWkGvhrR3bBVdvGfHvz1IczimUV1h0LInRmGOl6FwSTyReD7etRPYGtPQqBLRtowKuY5TtN9bFxvDcDE~iYBJJorhKhhg9w0I6V~ADUju_Kk~WMMnfNXCN_m8x3GuK26M_BF4Ow.jpg
//media.inmobalia.com/imgV1/B8vEv5Xh8DZJ8zA8HsKlVQQovHvPS2nS1REiasNjjf37J7WfKOkiQxSIhRrnU2OBFkknCXNFUkYS7Hh9o9IZ_QJ9eIkyovPQxWQf5SXpLGZ~K_LGJPJIAj6lAyXxbWVDauLFfTl4g8z7IJuFq1gKjkWYYgJRe6Um59X0QTX7ehe1jSz5~dSdU_1UrZbyc7zdGm5apIRj3QzZd~MsKeBx5tAPifTN48fPziVY__Yk9ewkY0jNxwzLVgJrA0g0HGdxWRUzJebYKebY_nMiTIIzonIJe~~_j_BmPvjWlvJe.jpg
//media.inmobalia.com/imgV1/B8vEv5Xh8DZJ8zA8HsKlVQQovHvPS2nS1REiasNjjf37J7WfKOkiQxSIhRrnU2OBFkknCXNFUkYS7Hh9o9IZ_QJ9eIkyovPQxWQf5SXpLGZ~K_LGJPJIAj6lAPH5Nja64gwHU_9OM2Sf0uURdNvQpjB_m4LTZIwg6n9cnk5pfZ6ETq8lhxrQKNo1mckd_pqwIKmWD3EfFQOhrzcU7OegUy59uCILtBhdsqyF8trrK~T75soA3WymJEtbQRVmEKt5Ph838fDa996ekx4jX13_cAIFmaAXDHPYrYV8ckzQ.jpg
//media.inmobalia.com/imgV1/B8vEv5Xh8DZJ8zA8HsKlVQQovHvPS2nS1REiasNjjf37J7WfKOkiQxSIhRrnU2OBFkknCXNFUkYS7Hh9o9IZ_QJ9eIkyovPQxWQf5SXpLGZ~K_LGJPJIAj6lAySv~W7SNBQ7SG4IamXaMgGqPPRFZphRiD6BfvSQTclZVYvuo~fqtMVS3DucC9ds7So9phQ8fx8GuvNG4mqINL2FP48zCZCSh8YIohyWkmUIJy0QOY2rckAPoa~K2MiKWcMIqi_RhMMAsW20CwTAuSSRjFAzf_hjykeBHe9zm1Y3etpA.jpg
//media.inmobalia.com/imgV1/B8vEv5Xh8DZJ8zA8HsKlVQQovHvPS2nS1REiasNjjf37J7WfKOkiQxSIhRrnU2OBFkknCXNFUkYS7Hh9o9IZ_QJ9eIkyovPQxWQf5SXpLGZ~K_LGJPJIAj6lAPm1OdSrYVEFIeL2fPCmtJWX2JFeXl2fX3Jvv9E268yFbPuDfm4NETzvwKw8i_zkBe556uJqJ3lRexiYR18NeDnZWMBvt1mWY4xxQYhxqypgthAKKzaRsT53XaOP6MNVZff1~XVQ_mua3xmipFXYLWNk4azHMM_vRu0n28T7Dt3fhoIA.jpg
//media.inmobalia.com/imgV1/B8vEv5Xh8DZJ8zA8HsKlVQQovHvPS2nS1REiasNjjf37J7WfKOkiQxSIhRrnU2OBFkknCXNFUkYS7Hh9o9IZ_QJ9eIkyovPQxWQf5SXpLGZ~K_LGJPJIAj6lAPgBhGV_bG2ODstlgl7LbJJ9CBD9uC4B5FtyEUlkcKrICmI1U54YpAC8MFgu6e7rieQTvNu_rNpjf6SR8RWvPvBX_0NIvMOUS46mNFzOGL_rk6EajwHrwcyceaB4ZTLsnAik~d0RZ2uzMt7X1T76lsCher0FLn9AAWkUbZAsD8jRIKUZ.jpg
//media.inmobalia.com/imgV1/B8vEv5Xh8DZJ8zA8HsKlVQQovHvPS2nS1REiasNjjf37J7WfKOkiQxSIhRrnU2OBFkknCXNFUkYS7Hh9o9IZ_QJ9eIkyovPQxWQf5SXpLGZ~K_LGJPJIAj6lAPuVTF7f4ko1xw4_tEYLY3M1vCyTjTF3Z7_gjKH3TICSxjAFNURdWxf8JtEuSfkMasfLwZfnYnJxQ01uIhwKW73q0CjZJXUI3mButCOS3d0_RcQhK6eKGmzFcnInf5JgNF3g1OdnpbT3nn2vMgXiFH4xtZ0hqQxL~BrgMH2MFuMitOvH.jpg
//media.inmobalia.com/imgV1/B8vEv5Xh8DZJ8zA8HsKlVQQovHvPS2nS1REiasNjjf37J7WfKOkiQxSIhRrnU2OBFkknCXNFUkYS7Hh9o9IZ_QJ9eIkyovPQxWQf5SXpLGZ~K_LGJPJIAj6lAPqdk~OR6pyQuDHSrEaIIzRHj8Im8v0JcgK_CDHVRrsaBA0~AscHP0qFXZhVHx93M1wYUQmcOa~e4Sc1LAxSriAn~fjY_b2vqU2CswrY45PjOn9vwT0h2sRBwRgcMlOJRb8Q2W15iuPe4O2sCacYDLJC1Mt3tjxFtJ~vqOvsLmmuX5S1.jpg
//media.inmobalia.com/imgV1/B8vEv5Xh8DZJ8zA8HsKlVQQovHvPS2nS1REiasNjjf37J7WfKOkiQxSIhRrnU2OBFkknCXNFUkYS7Hh9o9IZ_QJ9eIkyovPQxWQf5SXpLGZ~K_LGJPJIAj6lAP0WIZhZ1rYX~OtyRgmYxaBoB4tSTMRO~_TcN08OeekGwUg55nOqtQIo9b_WySCeUxGkPiJHR1ncWxKg2T8eEK66lB3I1UZ1aqwFgRkxdqAOqJQxu1hwUEY6r79tpDt2fsYBJazDTKy3F_boSoGlbLJRh9kHzPi7y45IBv99LF9UvNiE.jpg
//media.inmobalia.com/imgV1/B8vEv5Xh8DZJ8zA8HsKlVQQovHvPS2nS1REiasNjjf37J7WfKOkiQxSIhRrnU2OBFkknCXNFUkYS7Hh9o9IZ_QJ9eIkyovPQxWQf5SXpLGZ~K_LGJPJIAj6lAPye00g78_pi0Kh_1KT~zW~LNIWRG~Ek3CSiAhZu9EiiU57FH3qmeyMQIPQ0Slxo8~MHWL8IZERXv6VZ8tL7gPUXCSdITzgoYeLuJcX57uydgtoGaxHWIWM3D841PSG2m_HEtsU_x~e1~J_Hc0Y~SGuINJgVCdSkQrPUZWxmHDXe1rM0.jpg
//media.inmobalia.com/imgV1/B8vEv5Xh8DZJ8zA8HsKlVQQovHvPS2nS1REiasNjjf37J7WfKOkiQxSIhRrnU2OBFkknCXNFUkYS7Hh9o9IZ_QJ9eIkyovPQxWQf5SXpLGZ~K_LGJPJIAj6lAP~qaUGGB0PdditcjbOb_E1rmRAGJLtTx~k5TEoPDHGyg~7~g2vKTX40sCD3~arFv_RcyDVIUa7W3ddeG_itxXu8BhEBMeSgmac_QUK1ENv0FHoVXsfWWopo49461f6yYNss02S6r~GV4876j7nEdOlPiO2Ol8vbQMhbHFZkHOBUYlZ8.jpg
//media.inmobalia.com/imgV1/B8vEv5Xh8DZJ8zA8HsKlVQQovHvPS2nS1REiasNjjf37J7WfKOkiQxSIhRrnU2OBFkknCXNFUkYS7Hh9o9IZ_QJ9eIkyovPQxWQf5SXpLGZ~K_LGJPJIAj6lAP45kZCbv2UmCj18LHiEYxCc1_hyDJB~6xyIrKN~fut_dSyJWOCcywO~4Sz4cNZAaQoYP~FndoZLkauxECB_xm8Fx4ahNqxSfcaaBFmw3qZEbDPI67ZDAnYypx0sGV77kG7Ur2ns68SJ81Uw2g68yhCw0lIhOZYNvvtKevycv3Puv0as.jpg
//media.inmobalia.com/imgV1/B8vEv5Xh8DZJ8zA8HsKlVQQovHvPS2nS1REiasNjjf37J7WfKOkiQxSIhRrnU2OBFkknCXNFUkYS7Hh9o9IZ_QJ9eIkyovPQxWQf5SXpLGZ~K_LGJPJIAj6lAPA2waLhlk45zGb02GVHTklMoycgvMjay0~lkMOjFh3AzfOeWLwkAexBoh7SB~tbdkUreebaR9pt_o3tkFpOzynR5V94x65Okj6k4Taim5TQJo6XQ_cgqh2GQmnh_oZQu_rUz0R28QTedlqhAxslorbC~U3obhtWr1pepSWHD7T58TuN.jpg
Price

390.000 €

Ref.

4840

bedrooms

2

bathrooms

2

Built

110 m²
Apartment in Marbella East
Beachside, garden apartment in Bahia de Marbella, Marbella East. Spacious 2 bedroom, 2 bathroom fully furnished apartment. Covered South facing terrace. Fitted kitchen. A/C. Marble floors.Lift. Garage. Walking distance to the beach and beach restaurants.
Features
Video entrance
Security service 24h
Living room
Air conditioning
Central heating
Fully furnished
Similar Properties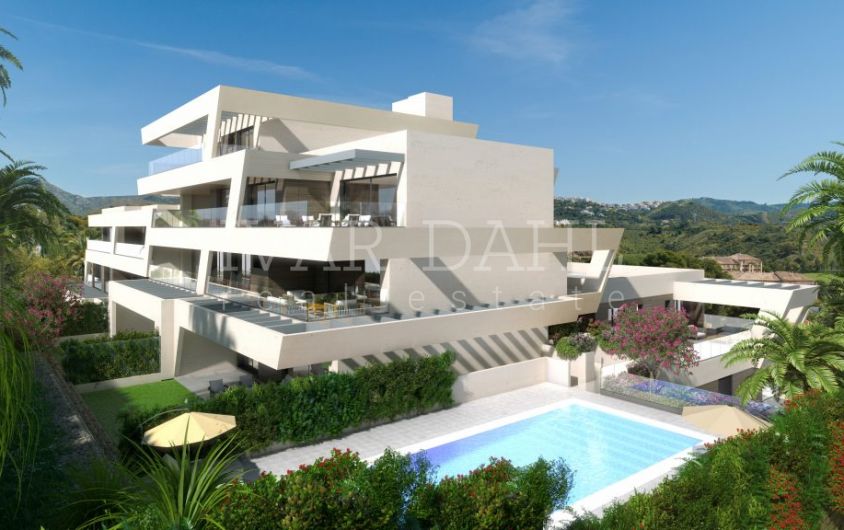 22 luxury apartments and contemporary style very close to the Golf Club.Located in the heart of the Rio Real Urbanization, well known Golf Club close by, a short distance by car from the town centre of ...
2

bedrooms

2

bathrooms

96m²

built

46m²

terrace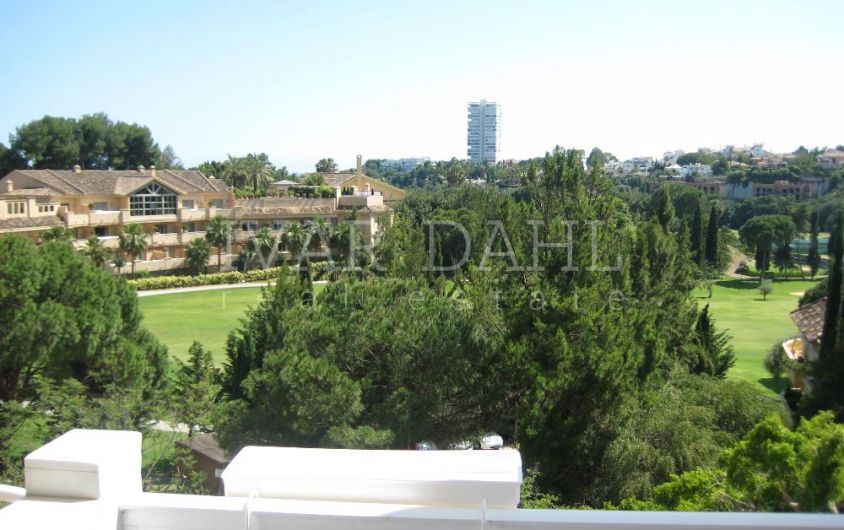 Rio Real, East Marbella, Golf area. Apartment with views over the golf course. South facing. 2 bedrooms, 2 bathrooms, spacious lounge/dining area, terrace, fitted kitchen and utility room. Garage space. Gated ...
2

bedrooms

2

bathrooms

104m²

built

15m²

terrace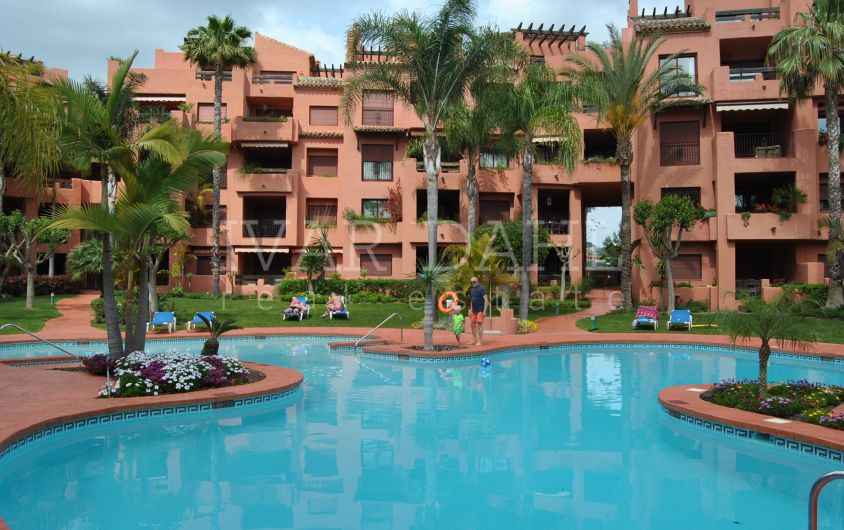 Spacious apartment in Alicate Playa, a complex located 350m from a beautiful sandy beach, 5 minutes drive from the center of Marbella. It consists of 3 bedrooms, 2 bathrooms, large living / dining room, ...
3

bedrooms

2

bathrooms

133m²

built

11m²

terrace