Apartment in Marbella East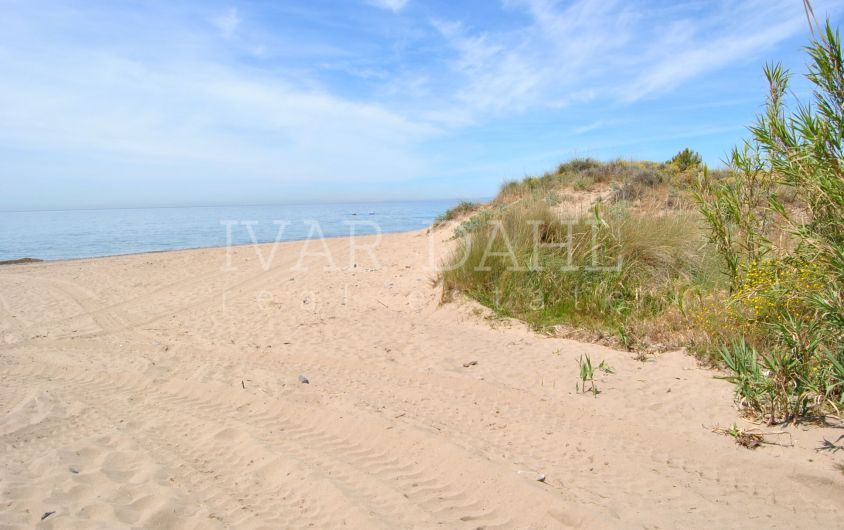 //media.inmobalia.com/imgV1/B8vEv5Xh8DZJ8zA8HsKlVQQovHvPS2nS1REiasNjjf37J7WfKOkiQxSIhRrnU2OBFkknCXNFUkYS7Hh9o9IZ_QJ9eIkyovPQxWQf5SXpLGZ~K_LGJPJIAj6lAyriYQRX71eftC3B71W4zS1xS9~dWrrma4N6Xhmm~UWkGvhrR3bBVdvGfHvz1IczimUV1h0LInRmGOl6FwSTyReD7etRPYGtPQqBLRtowKuY5TtN9bFxvDcDE~iYBJJorhKhhg9w0I6V~ADUju_Kk~WMMnfNXCN_m8x3GuK26M_BF4Ow.jpg
//media.inmobalia.com/imgV1/B8vEv5Xh8DZJ8zA8HsKlVQQovHvPS2nS1REiasNjjf37J7WfKOkiQxSIhRrnU2OBFkknCXNFUkYS7Hh9o9IZ_QJ9eIkyovPQxWQf5SXpLGZ~K_LGJPJIAj6lAyXxbWVDauLFfTl4g8z7IJuFq1gKjkWYYgJRe6Um59X0QTX7ehe1jSz5~dSdU_1UrZbyc7zdGm5apIRj3QzZd~MsKeBx5tAPifTN48fPziVY__Yk9ewkY0jNxwzLVgJrA0g0HGdxWRUzJebYKebY_nMiTIIzonIJe~~_j_BmPvjWlvJe.jpg
//media.inmobalia.com/imgV1/B8vEv5Xh8DZJ8zA8HsKlVQQovHvPS2nS1REiasNjjf37J7WfKOkiQxSIhRrnU2OBFkknCXNFUkYS7Hh9o9IZ_QJ9eIkyovPQxWQf5SXpLGZ~K_LGJPJIAj6lAPH5Nja64gwHU_9OM2Sf0uURdNvQpjB_m4LTZIwg6n9cnk5pfZ6ETq8lhxrQKNo1mckd_pqwIKmWD3EfFQOhrzcU7OegUy59uCILtBhdsqyF8trrK~T75soA3WymJEtbQRVmEKt5Ph838fDa996ekx4jX13_cAIFmaAXDHPYrYV8ckzQ.jpg
//media.inmobalia.com/imgV1/B8vEv5Xh8DZJ8zA8HsKlVQQovHvPS2nS1REiasNjjf37J7WfKOkiQxSIhRrnU2OBFkknCXNFUkYS7Hh9o9IZ_QJ9eIkyovPQxWQf5SXpLGZ~K_LGJPJIAj6lAySv~W7SNBQ7SG4IamXaMgGqPPRFZphRiD6BfvSQTclZVYvuo~fqtMVS3DucC9ds7So9phQ8fx8GuvNG4mqINL2FP48zCZCSh8YIohyWkmUIJy0QOY2rckAPoa~K2MiKWcMIqi_RhMMAsW20CwTAuSSRjFAzf_hjykeBHe9zm1Y3etpA.jpg
//media.inmobalia.com/imgV1/B8vEv5Xh8DZJ8zA8HsKlVQQovHvPS2nS1REiasNjjf37J7WfKOkiQxSIhRrnU2OBFkknCXNFUkYS7Hh9o9IZ_QJ9eIkyovPQxWQf5SXpLGZ~K_LGJPJIAj6lAPm1OdSrYVEFIeL2fPCmtJWX2JFeXl2fX3Jvv9E268yFbPuDfm4NETzvwKw8i_zkBe556uJqJ3lRexiYR18NeDnZWMBvt1mWY4xxQYhxqypgthAKKzaRsT53XaOP6MNVZff1~XVQ_mua3xmipFXYLWNk4azHMM_vRu0n28T7Dt3fhoIA.jpg
//media.inmobalia.com/imgV1/B8vEv5Xh8DZJ8zA8HsKlVQQovHvPS2nS1REiasNjjf37J7WfKOkiQxSIhRrnU2OBFkknCXNFUkYS7Hh9o9IZ_QJ9eIkyovPQxWQf5SXpLGZ~K_LGJPJIAj6lAPgBhGV_bG2ODstlgl7LbJJ9CBD9uC4B5FtyEUlkcKrICmI1U54YpAC8MFgu6e7rieQTvNu_rNpjf6SR8RWvPvBX_0NIvMOUS46mNFzOGL_rk6EajwHrwcyceaB4ZTLsnAik~d0RZ2uzMt7X1T76lsCher0FLn9AAWkUbZAsD8jRIKUZ.jpg
//media.inmobalia.com/imgV1/B8vEv5Xh8DZJ8zA8HsKlVQQovHvPS2nS1REiasNjjf37J7WfKOkiQxSIhRrnU2OBFkknCXNFUkYS7Hh9o9IZ_QJ9eIkyovPQxWQf5SXpLGZ~K_LGJPJIAj6lAPuVTF7f4ko1xw4_tEYLY3M1vCyTjTF3Z7_gjKH3TICSxjAFNURdWxf8JtEuSfkMasfLwZfnYnJxQ01uIhwKW73q0CjZJXUI3mButCOS3d0_RcQhK6eKGmzFcnInf5JgNF3g1OdnpbT3nn2vMgXiFH4xtZ0hqQxL~BrgMH2MFuMitOvH.jpg
//media.inmobalia.com/imgV1/B8vEv5Xh8DZJ8zA8HsKlVQQovHvPS2nS1REiasNjjf37J7WfKOkiQxSIhRrnU2OBFkknCXNFUkYS7Hh9o9IZ_QJ9eIkyovPQxWQf5SXpLGZ~K_LGJPJIAj6lAPqdk~OR6pyQuDHSrEaIIzRHj8Im8v0JcgK_CDHVRrsaBA0~AscHP0qFXZhVHx93M1wYUQmcOa~e4Sc1LAxSriAn~fjY_b2vqU2CswrY45PjOn9vwT0h2sRBwRgcMlOJRb8Q2W15iuPe4O2sCacYDLJC1Mt3tjxFtJ~vqOvsLmmuX5S1.jpg
//media.inmobalia.com/imgV1/B8vEv5Xh8DZJ8zA8HsKlVQQovHvPS2nS1REiasNjjf37J7WfKOkiQxSIhRrnU2OBFkknCXNFUkYS7Hh9o9IZ_QJ9eIkyovPQxWQf5SXpLGZ~K_LGJPJIAj6lAP0WIZhZ1rYX~OtyRgmYxaBoB4tSTMRO~_TcN08OeekGwUg55nOqtQIo9b_WySCeUxGkPiJHR1ncWxKg2T8eEK66lB3I1UZ1aqwFgRkxdqAOqJQxu1hwUEY6r79tpDt2fsYBJazDTKy3F_boSoGlbLJRh9kHzPi7y45IBv99LF9UvNiE.jpg
//media.inmobalia.com/imgV1/B8vEv5Xh8DZJ8zA8HsKlVQQovHvPS2nS1REiasNjjf37J7WfKOkiQxSIhRrnU2OBFkknCXNFUkYS7Hh9o9IZ_QJ9eIkyovPQxWQf5SXpLGZ~K_LGJPJIAj6lAPye00g78_pi0Kh_1KT~zW~LNIWRG~Ek3CSiAhZu9EiiU57FH3qmeyMQIPQ0Slxo8~MHWL8IZERXv6VZ8tL7gPUXCSdITzgoYeLuJcX57uydgtoGaxHWIWM3D841PSG2m_HEtsU_x~e1~J_Hc0Y~SGuINJgVCdSkQrPUZWxmHDXe1rM0.jpg
//media.inmobalia.com/imgV1/B8vEv5Xh8DZJ8zA8HsKlVQQovHvPS2nS1REiasNjjf37J7WfKOkiQxSIhRrnU2OBFkknCXNFUkYS7Hh9o9IZ_QJ9eIkyovPQxWQf5SXpLGZ~K_LGJPJIAj6lAP~qaUGGB0PdditcjbOb_E1rmRAGJLtTx~k5TEoPDHGyg~7~g2vKTX40sCD3~arFv_RcyDVIUa7W3ddeG_itxXu8BhEBMeSgmac_QUK1ENv0FHoVXsfWWopo49461f6yYNss02S6r~GV4876j7nEdOlPiO2Ol8vbQMhbHFZkHOBUYlZ8.jpg
//media.inmobalia.com/imgV1/B8vEv5Xh8DZJ8zA8HsKlVQQovHvPS2nS1REiasNjjf37J7WfKOkiQxSIhRrnU2OBFkknCXNFUkYS7Hh9o9IZ_QJ9eIkyovPQxWQf5SXpLGZ~K_LGJPJIAj6lAP45kZCbv2UmCj18LHiEYxCc1_hyDJB~6xyIrKN~fut_dSyJWOCcywO~4Sz4cNZAaQoYP~FndoZLkauxECB_xm8Fx4ahNqxSfcaaBFmw3qZEbDPI67ZDAnYypx0sGV77kG7Ur2ns68SJ81Uw2g68yhCw0lIhOZYNvvtKevycv3Puv0as.jpg
//media.inmobalia.com/imgV1/B8vEv5Xh8DZJ8zA8HsKlVQQovHvPS2nS1REiasNjjf37J7WfKOkiQxSIhRrnU2OBFkknCXNFUkYS7Hh9o9IZ_QJ9eIkyovPQxWQf5SXpLGZ~K_LGJPJIAj6lAPA2waLhlk45zGb02GVHTklMoycgvMjay0~lkMOjFh3AzfOeWLwkAexBoh7SB~tbdkUreebaR9pt_o3tkFpOzynR5V94x65Okj6k4Taim5TQJo6XQ_cgqh2GQmnh_oZQu_rUz0R28QTedlqhAxslorbC~U3obhtWr1pepSWHD7T58TuN.jpg
Price

390.000 €

Ref.

4840

bedrooms

2

bathrooms

2

Built

110 m²
Apartment in Marbella East
Beachside, garden apartment in Bahia de Marbella, Marbella East. Spacious 2 bedroom, 2 bathroom fully furnished apartment. Covered South facing terrace. Fitted kitchen. A/C. Marble floors.Lift. Garage. Walking distance to the beach and beach restaurants.
Features
Video entrance
Security service 24h
Living room
Air conditioning
Central heating
Fully furnished
Similar Properties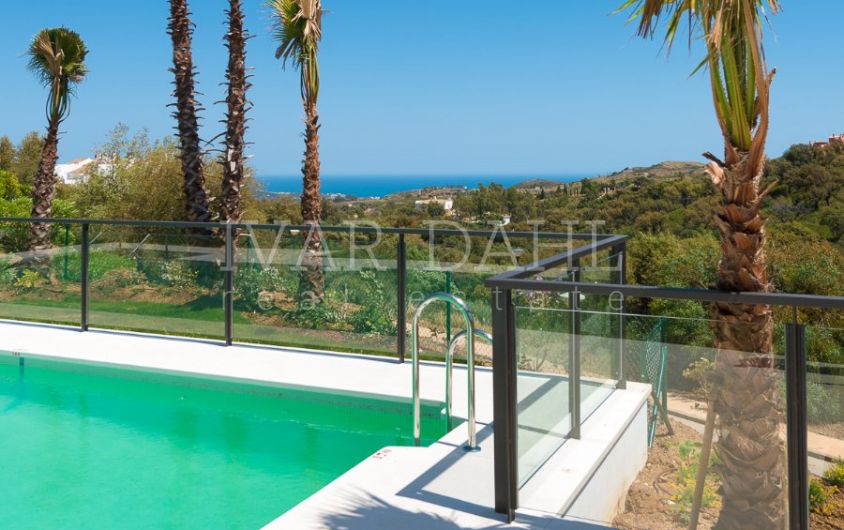 A new residential development set near the village of Elviria and its beach, very close to Marbella, Malaga. La Mairena is set in beautiful surroundings which have been declared a natural biosphere reserve by ...
3

bedrooms

2

bathrooms

125m²

built

21m²

terrace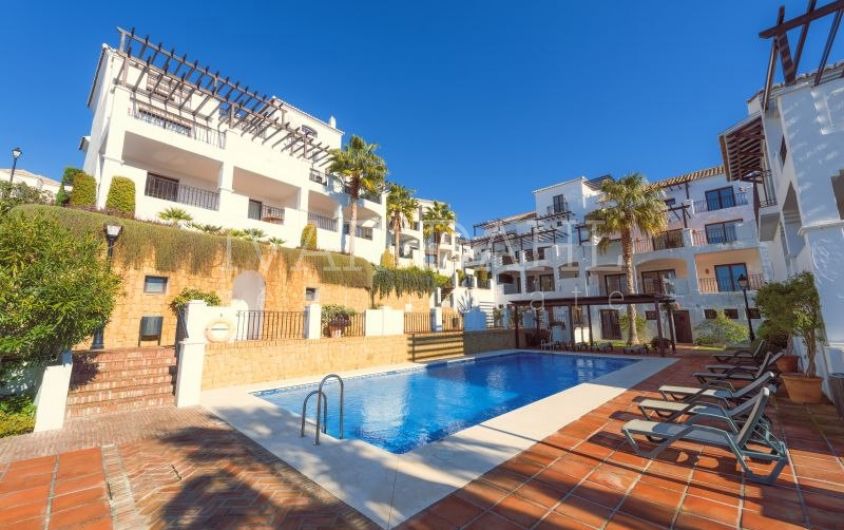 Opportunity, Altos de Marbella, beautiful new price reduced village style apartments surrounded by nature. 2 bedrooms, 2 bathrooms, living room, fitted kitchen, terrace, sea views. Air conditioning. Garage and ...
2

bedrooms

2

bathrooms

81m²

built

24m²

terrace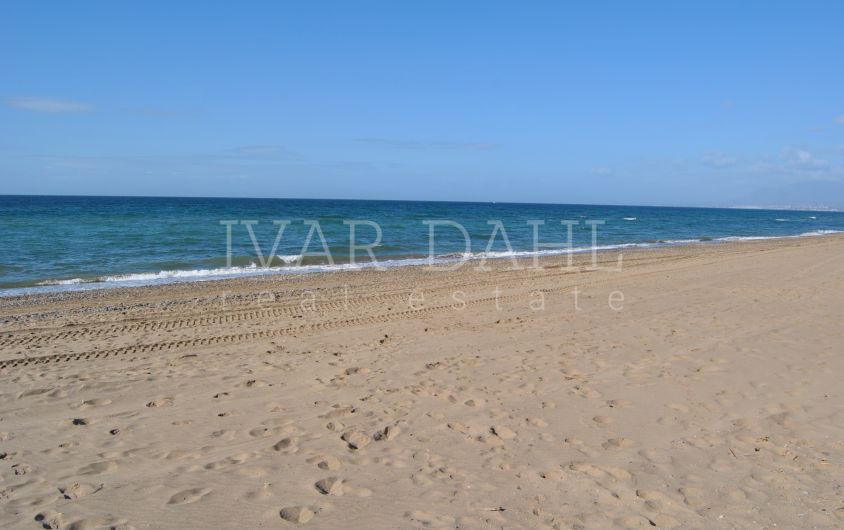 Bahía de Marbella. BEACH SIDE APARTMENT. 2 bedrooms, 2 bathrooms, living/dining room with fireplace, fitted kitchen, utility room, West facing terrace with sea views. Alarm system, Air conditioning hot/cold ...
2

bedrooms

2

bathrooms

115m²

built

23m²

terrace