Lovely garden apartment for sale in Imara Sierra Blanca, Marbella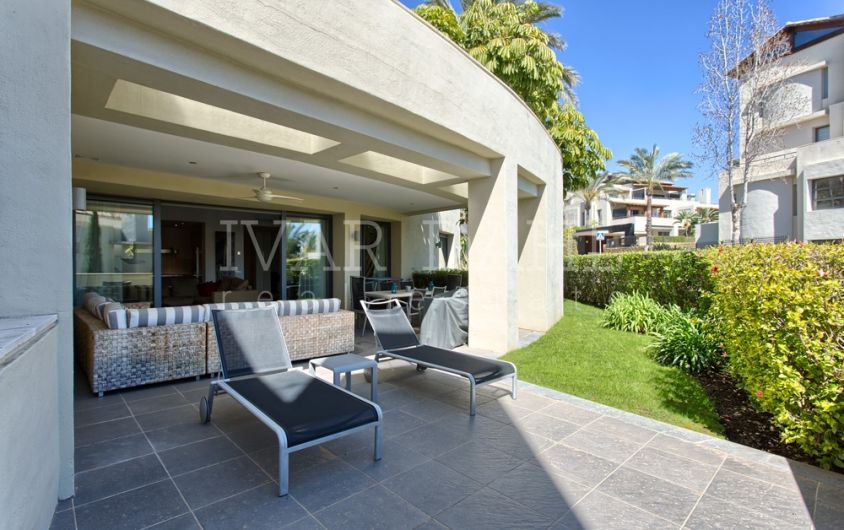 //media.inmobalia.com/imgV1/B8vEv5Xh8DZJ8zA8HsKlVQQovHvPS2nS1REiasNjjf37J7WfKOkiQxSIhRrnU2OBFkknCXNFUkYS7Hh9o9IZ_QJ9eIkyovPQxWahUeLPFsaYQsWRk~1I0pWp~DEXbdgStCnmm4MTJFr6LVY~zsIQ519cCmQc8oae_wwzPV56XC__MclNwDUkZexQU8r4gd53nFW_SXYIccY0rO3m~mgSRKgo1NOShVdVoLX~LUhbJrguAMKHwTg2QFnQouF8jXgtoYLwn5gGp2fGz_F1lC2bCdoqZkmp7eOUBQ1_NoW9.jpg
//media.inmobalia.com/imgV1/B8vEv5Xh8DZJ8zA8HsKlVQQovHvPS2nS1REiasNjjf37J7WfKOkiQxSIhRrnU2OBFkknCXNFUkYS7Hh9o9IZ_QJ9eIkyovPQxWahUeLPFsaYQsWRk~1I0pWp~ZT6C6G1WaH9CSWa3BiSaSVXV39SFPNEIT2WaosjLq0u4UgukWsOqWXMQQ6syvyzvP3pOjQqROgh7TIZx8rcblZYSYie9pldi_EiPCueKmcAakM~RsmSDxx3LfTms6uZDq_nbvNu~E2gSNSpoIs~pPmcWqNe7vXm9A7ALhR0Rt4APB8k.jpg
//media.inmobalia.com/imgV1/B8vEv5Xh8DZJ8zA8HsKlVQQovHvPS2nS1REiasNjjf37J7WfKOkiQxSIhRrnU2OBFkknCXNFUkYS7Hh9o9IZ_QJ9eIkyovPQxWahUeLPFsaYQsWRk~1I0pWp~DDVsHlajom7NoUMGmQWm6VOkirAYnLDLVUyLW5ML~EGP~6LXuSz7jkgl9YgCRX2Rj0_4AFw4LssdiWDWMUTE771PDoSDwmZuUdc2296FcrwZizmzz3aJf6u0gSiLfH3gqesEcUHCFdYRx62q6bhCOYcaLjmJxfUoFNSpv2CrTyGF8~~.jpg
//media.inmobalia.com/imgV1/B8vEv5Xh8DZJ8zA8HsKlVQQovHvPS2nS1REiasNjjf37J7WfKOkiQxSIhRrnU2OBFkknCXNFUkYS7Hh9o9IZ_QJ9eIkyovPQxWahUeLPFsaYQsWRk~1I0pWp~ZBuAfkSm~0sWTjZ1UQ5WrXc6EB4fI2jShseJ61Go9cBH2UW3ftXuzkqDVvuNyWtC_M3xf0uF3rg7rymUDjwDhm_hmP0ADGlS2k8oLungYUksSTnl0W2DVT0FfnPmVz3vImuEkwBo81Day73yJaxXzUt26D715cm_RazRTMia~2QxmzT.jpg
//media.inmobalia.com/imgV1/B8vEv5Xh8DZJ8zA8HsKlVQQovHvPS2nS1REiasNjjf37J7WfKOkiQxSIhRrnU2OBFkknCXNFUkYS7Hh9o9IZ_QJ9eIkyovPQxWahUeLPFsaYQsWRk~1I0pWp~ZHtacVzfNzfBCPnjhEvbzZM2QX_MBb4W8~49JuxOKWSsltCx94J~oaoe0akQh~k6ktnxccJC_1K_pZy4gpuMZfnggH6vJlGHznOdQzxQA2sq7HtgDS78xr~zmM4u8rM5o873ZVgPUlUT58SFChI7U0Vpa85iVMQzrUtgRz2JCgQX0Pg.jpg
//media.inmobalia.com/imgV1/B8vEv5Xh8DZJ8zA8HsKlVQQovHvPS2nS1REiasNjjf37J7WfKOkiQxSIhRrnU2OBFkknCXNFUkYS7Hh9o9IZ_QJ9eIkyovPQxWahUeLPFsaYQsWRk~1I0pWp~ZXWQ0gXrkunOjfv2KCD0oC82cwK2hAIkOmGuc_XxgUkyjt5M~yCtri2yrFPNBjjtkTOFaP4mqOQhMTkYkLsjX_gVzGaH2ukqe~uS2O2rGF9Dq96QprP0ybstCkmg4il9umaSdQStgpsiRD49b2BbF74ld5AjXI9FuvLdVtXxZmMdBL9.jpg
//media.inmobalia.com/imgV1/B8vEv5Xh8DZJ8zA8HsKlVQQovHvPS2nS1REiasNjjf37J7WfKOkiQxSIhRrnU2OBFkknCXNFUkYS7Hh9o9IZ_QJ9eIkyovPQxWahUeLPFsaYQsWRk~1I0pWp~ZfPUls4pOMVDi7ebR0JtPDRmSeP9Gv40ih9qpFQwubCt~0WMnmicrlfT077k9cvdtX4Ab_510ZkR_QZhoxfBGy7QLZFgfmuSzg2DpR4NGvPZ_r3Or~xSspr9awNl_XuA~vr2pHL7Nn2ODq5INizuDh6hY_3W4h2HzjKzut6M0bUBjx9.jpg
//media.inmobalia.com/imgV1/B8vEv5Xh8DZJ8zA8HsKlVQQovHvPS2nS1REiasNjjf37J7WfKOkiQxSIhRrnU2OBFkknCXNFUkYS7Hh9o9IZ_QJ9eIkyovPQxWahUeLPFsaYQsWRk~1I0pWp~ZZZ5lTusb02m2GgkQ_sAPipvkfLQIJhcN0WIWMbihtidAgM0yjaM4LDSbmLNBLMacO3WvR7X~L~WZkqpvPob33~0AKkUYLllQ3PhirhxR8RcAA~NXIvkP6Nhuu3Rk6nmvmDPjeQcqpNxVXKaHA3fi0bEc2azRU98Y1Lz1qJlEAYGjSO.jpg
//media.inmobalia.com/imgV1/B8vEv5Xh8DZJ8zA8HsKlVQQovHvPS2nS1REiasNjjf37J7WfKOkiQxSIhRrnU2OBFkknCXNFUkYS7Hh9o9IZ_QJ9eIkyovPQxWahUeLPFsaYQsWRk~1I0pWp~ZMxHtKJ_wLeNK3FRi4xtGAfi7ZQVFa4JEDv9~9dU1kqWnq3W93LgbcVgFNpT0Go9ZTICzXMdNH0HlkmydnXw89Nau~~rPf_Vi4jldbqa6MydNJ0GGsz0MeYpjkwRb6tha7Qlyzq6sRrj3rdIuGYQMUQDh~bSJ1zxc3ru8zIx4FiOLMR.jpg
Price

949.000 €

Ref.

4842

bedrooms

3

bathrooms

3

Built

200 m²
Apartment in Sierra Blanca, Marbella Golden Mile
Spacious, luxury groundfloor apartment situated in a quiet and private complex. Community swimming pools, beautiful gardens and saunas.
Located close to Marbella town center, beach promenade and just below Urbanization Sierra Blanca.
Gated community with 24-hours security. Living/dining area with fireplace and high ceilings, with direct access to the South facing terrace and a small garden. Open plan fully fitted kitchen. Master bedroom suite and 2 guest bedrooms suite.
Lift. Garage and storage.
Features
Video entrance
Security service 24h
Air conditioning
Central heating
Similar Properties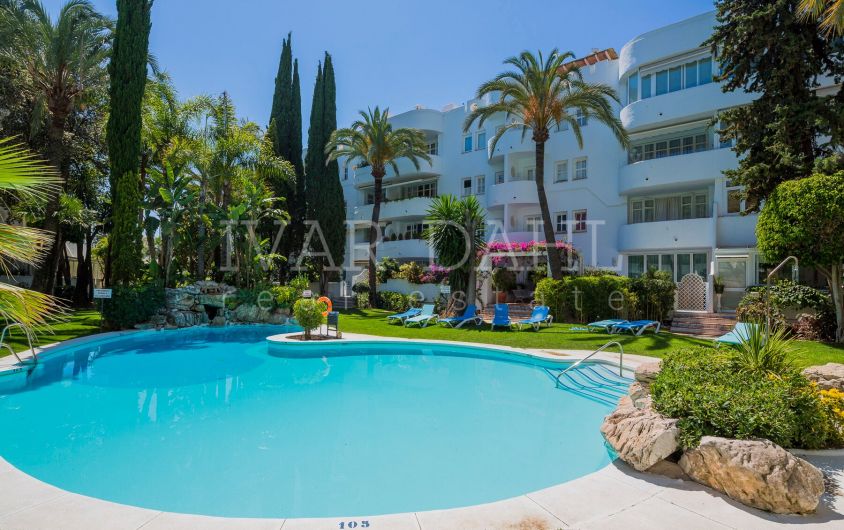 Top floor Apartment in Marbella Real, Golden Mile, Marbella. Lovely South facing 2 bedroom luminous top floor apartment with sun roof close to all services and the beach. The property comprises a bright ...
2

bedrooms

2

bathrooms

110m²

built

58m²

terrace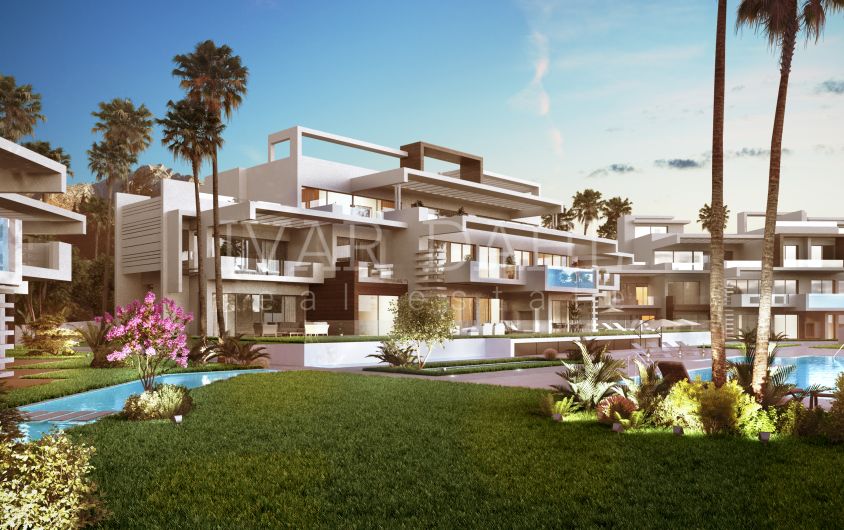 New luxury complex consisting of 34 luxury apartments and penthouses on the Golden Mile. Near Hotel Puente Romano and the beach. Designed to offer the ultimate resort lifestyle in your own home with property ...
3

bedrooms

3

bathrooms

247m²

built

102m²

terrace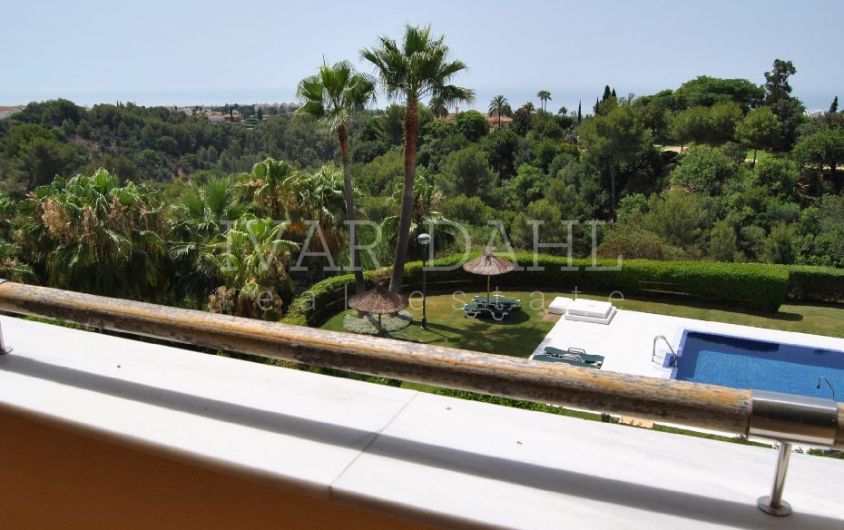 Beautiful and spacious apartment located on the first floor in a complex situated above Marbella´s Golden Mile, just minutes away from the beach, with easy access to Marbella´s town centre and only a few ...
3

bedrooms

2

bathrooms

132m²

built

42m²

terrace