Villa in Urb. Altos de Puente Romano, Golden Mile, Marbella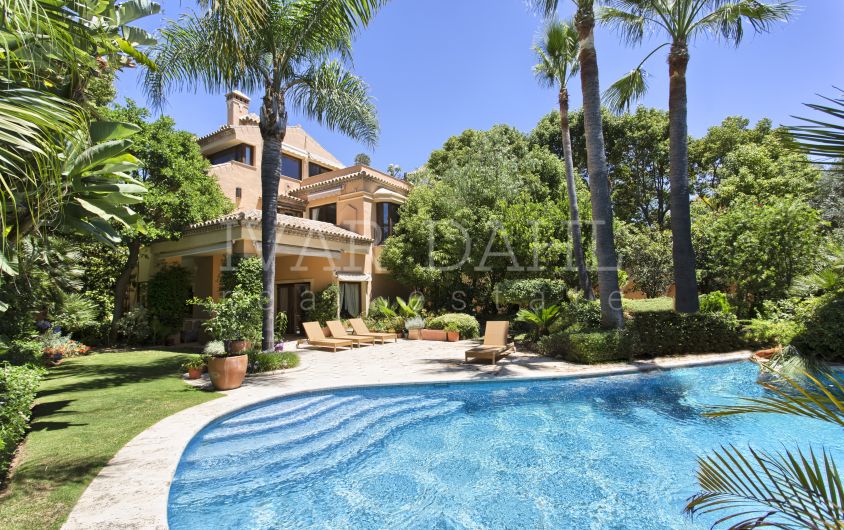 //media.inmobalia.com/imgV1/B8vEv5Xh8DZJ8zA8HsKlVQQovHvPS2nS1REiasNjjf37J7WfKOkiQxSIhRrnU2OBFkknCXNFUkYS7Hh9o9IZ_QJ9eIkyovPQwQJL7IRInYQEfAQ3BiPqRNt5NywXSzZ2vpMCtLJ5pPVQ7YfZn4Q2r~lFrR3wlIjYwBtQ3llPMjlTVv9sOZVyfDvESZXVGMYapODhfOAZvDVM933Q1AU~eSqAiODwUUxCUPcOm2ZqIjXGr0xgFeydlKfGIZkihJiBWaEU88dnVAqFSVZ~Is9rag0vIIa7MYSeGyd8hM0KuaI3uB52JAEUdARwWlec7liB45k-.jpg
//media.inmobalia.com/imgV1/B8vEv5Xh8DZJ8zA8HsKlVQQovHvPS2nS1REiasNjjf37J7WfKOkiQxSIhRrnU2OBFkknCXNFUkYS7Hh9o9IZ_QJ9eIkyovPQwQJL7NdRvvTVOZ4pjKf0Ml7FBEfom1gIgVxRx9PpeC17lB4JzH2STtayNt4FX3ip1G5JLf~fkko~ej~iAlbpIjF7pMzC3v4PnJF2EGC0lWknefAIYv6t2COPIVxycOKmu9d4MX4mXYCc2XvPpChKeXirZDZcgan6Bw7U_Ke9aXLeS3Ca2g0YTZbMewTkHX1ezf9ATluV7UYrRoa7I4Au70dWeNSnK0Vk~~g-.jpg
//media.inmobalia.com/imgV1/B8vEv5Xh8DZJ8zA8HsKlVQQovHvPS2nS1REiasNjjf37J7WfKOkiQxSIhRrnU2OBFkknCXNFUkYS7Hh9o9IZ_QJ9eIkyovPQwQJL7NdXNdm6WOzJ4LRjDfmsyFzyelZJ3zMeqMlQIP~D_oVc1cskIbQdANBJQqSOjOND3LdE_yYP1rMK7mJhgiwmZ6hu_QNeNr01Ta36hVPC2xb~p79lcql8fKOd_BH96jPMaE1x_3IkFbT2x5~TSk3k_BBsveb1vIOftflo7EVeECB6bIZUicszwfkqR3ncoZan3vOYU8TgdfGFpy8XhpZOtHQ4Rd~90bg-.jpg
//media.inmobalia.com/imgV1/B8vEv5Xh8DZJ8zA8HsKlVQQovHvPS2nS1REiasNjjf37J7WfKOkiQxSIhRrnU2OBFkknCXNFUkYS7Hh9o9IZ_QJ9eIkyovPQwQJL7NIDvTqcihWGGZAtysi9lnwU6auT2YfdEablr6PJF_IIrXSd8orofEwvHEz8hHgwecSdnUi8SJlAvufHFSi4jbt0WLF_LiMiVrEkdgzAXvfl8OWKo6VkxqS1RtgSZ4axvFCAK4Er5EWKNXaXNf7vwbSbrLPtgIPjP_C0NkGlust~rMPesYNUtAbotAhACOovWzkWHfEwvoWaLOTJBzuYIZrb4573VYE-.jpg
//media.inmobalia.com/imgV1/B8vEv5Xh8DZJ8zA8HsKlVQQovHvPS2nS1REiasNjjf37J7WfKOkiQxSIhRrnU2OBFkknCXNFUkYS7Hh9o9IZ_QJ9eIkyovPQwQJL7NOYbwJn0_rl6X~eKtf8g~Z2v4Rc8u~r_ZlKVErVzkojmkaqC8ntM8FKy~TBrF9QMW7ewOnym_p_qjTkXdVo02g40H3e_U97fM6fxm4D6xIU5NsHmVURv_7hyDUqTtLJyT0N8_Wl58ovzCQc7O4dQSqAf8aa6dkNPBt2CObNien7Peir_h7JVc5~uh34eKFg3HOyy4BNeVy4mx1DQVQLwcIa25MHuuU-.jpg
//media.inmobalia.com/imgV1/B8vEv5Xh8DZJ8zA8HsKlVQQovHvPS2nS1REiasNjjf37J7WfKOkiQxSIhRrnU2OBFkknCXNFUkYS7Hh9o9IZ_QJ9eIkyovPQwQJL7NQDI5QDsRyxfWq85DxeazhmGnPQ2zF657w_Qdj~HuDR8mStE91fGv1xBSW8EgQGbxPFnIZcxCF_sxVE5YmNWq~PDtuCjaFMP9iMmnJOOjfSQ9Uu27mR18YrfOYv9vMDcx1f7QV333Masl3ecyELvI2JPu5RAs78T9q8wxoRsBUki8~NfyTUMQ9uhuL_wvypebZIyunK90XAfFceYBNFf~CZDCQ06I8-.jpg
//media.inmobalia.com/imgV1/B8vEv5Xh8DZJ8zA8HsKlVQQovHvPS2nS1REiasNjjf37J7WfKOkiQxSIhRrnU2OBFkknCXNFUkYS7Hh9o9IZ_QJ9eIkyovPQwQJL7NJYvIIVXNRH1yh5Khm0JR5_eRXdBmonN_B_eqGh9nnZnHB_GMpb1i_hs3YRMVhJaN5hVzYqV6yGHhZU_XuTNdOdxXfCyZDINFCe4KFx_jR2j4wI9N~HfBaziUKJIFYOhAoVIGjS6hvl2AFx6FDk_oVoKDAMCAnaN9RM3mTDUo1S5fIhl6WMTct3~OufOoTdMnwygbOV39l7p5D7FWbz4fV99mkgu_U-.jpg
//media.inmobalia.com/imgV1/B8vEv5Xh8DZJ8zA8HsKlVQQovHvPS2nS1REiasNjjf37J7WfKOkiQxSIhRrnU2OBFkknCXNFUkYS7Hh9o9IZ_QJ9eIkyovPQwQJL7IRDuDd4qASeE4bXAu3RPiDvM4uYkbYbUYXzEjpVdme2YLYn_FzLaU2sQ6l4B6skMHa5T3MGEbJv2cD6LZ98IjpXfRph9ocN6hYFwHQMlqmjS8p98KG~DTVsAjfYzzO7GRSaiRGJtS4C4CbYOwcoAGey2Ta2H~n9Bvi4A3jvbwq0p3hWHPSUAo3BJ6SPfQzQ_ViFn8ZWUVl5sc7CB7vRyQLiUxdXROU-.jpg
//media.inmobalia.com/imgV1/B8vEv5Xh8DZJ8zA8HsKlVQQovHvPS2nS1REiasNjjf37J7WfKOkiQxSIhRrnU2OBFkknCXNFUkYS7Hh9o9IZ_QJ9eIkyovPQwQJL7NdVTa1HuXjOQZ2QxMmXso2ZnTAOTlcGGkG~vdzfB2aw_G7l6PoVtd2lQJD~IVWGD3E_K__YajQppHT~Q9VvBNHXsXD~wdUdqZfskROqbp3Kg32YHKWDDyWOtlVr2C3rZWrDBkxiRVj4EW9lAoF8_gZsfdz8ByyqyHcdXrTuK_otv7oasgp9LfHR2R7U4ehSO_aDd7k9RfgQm83fD3VKT0TOb3TmtHI-.jpg
//media.inmobalia.com/imgV1/B8vEv5Xh8DZJ8zA8HsKlVQQovHvPS2nS1REiasNjjf37J7WfKOkiQxSIhRrnU2OBFkknCXNFUkYS7Hh9o9IZ_QJ9eIkyovPQwQJL7IOo_LHcctwEHcF9cl~tZtFtxDjWNCltmTULUZBDf6cHT9CfsW2qhiGOsNFCUN2Wg6o7hL5zo7obUphl3jLQZUkZGZ4hKWSI8t8RO3eeOUBC0_kZSoaG2SE2M81N0RY_ejs3uQOXslsfB~vfR9fYoMDmQzyKZ3lzraYb_zM0oV_4MBav8XvuxFIsINFzWr23ez5bBV2EfVruuwrbHLQ7ZnpH_vi5QV8-.jpg
//media.inmobalia.com/imgV1/B8vEv5Xh8DZJ8zA8HsKlVQQovHvPS2nS1REiasNjjf37J7WfKOkiQxSIhRrnU2OBFkknCXNFUkYS7Hh9o9IZ_QJ9eIkyovPQwQJL7IOrbvrvy5RPges5hVUrlEluiSGrpqoo5bbPPVzpqsO9Oie7_qPKa1nQMQCEa5jqO7mLbmvrW9AFcC8_ns__VZzoOnH1LTDllUrRefjtf~Vw8oVgmwH1LU0NzmrKIPMThcFBxy71yiPGFbNSZkrbBrBQBmm~wfuzqrKepDlFv4ZwEgUnz1my8cubiwej8aRPq22ESvDCQL~s4wMwoHlciI02y5_k3Xk-.jpg
//media.inmobalia.com/imgV1/B8vEv5Xh8DZJ8zA8HsKlVQQovHvPS2nS1REiasNjjf37J7WfKOkiQxSIhRrnU2OBFkknCXNFUkYS7Hh9o9IZ_QJ9eIkyovPQwQJL7NAIT8nMvB38OBH5dDOrwvmo2_paRj1b3wPB~70sZ3o~ebv75lTWsXk8XL38VLVsSs9YnJ~Aa9ETwUSfbI5JjdIcxbnzjoG2JIvdktYnkwk9Quc3eOE9b6dRRtKZK_xvORoqpIYahO0x7dmJyDypj9hZUrTpG6zNu9G_XT2ZwXANNZx8jtQfO7~URVMSuTcyqP0eI1Srd~5Nsoomn~~831TvCzYEVmc-.jpg
//media.inmobalia.com/imgV1/B8vEv5Xh8DZJ8zA8HsKlVQQovHvPS2nS1REiasNjjf37J7WfKOkiQxSIhRrnU2OBFkknCXNFUkYS7Hh9o9IZ_QJ9eIkyovPQwQJL7NBUOFQKgui9CJnyU5wqMDFp7cBfr~6n5Bb44JWSKhBKuzfJmytKxa4ip2G4G7902jajda32tguaHD_YabdYgPRBCHthM1z9a0dSypHTePDgxbrGsu3nJNBm4YdtvVd9mpVtkMKu~RXH9WOcE9SHJ_roOxEt9HeX27uySgOHEDLilta8o8md64a3z1lUeLjBjpfwmAH6DW6lrG~xz8SipF0gsunYIoY-.jpg
//media.inmobalia.com/imgV1/B8vEv5Xh8DZJ8zA8HsKlVQQovHvPS2nS1REiasNjjf37J7WfKOkiQxSIhRrnU2OBFkknCXNFUkYS7Hh9o9IZ_QJ9eIkyovPQwQJL7NOa7ybSRuK9xl7DLaSFRXNNNel1la5HNmDJ0Xhlb0J8A6n7m_lI8ZLD1eJO9MbVKg_KDm1CwiU3poFv2zswm5XnzVuQ1tVnB3_VFMiY_kdCUF5clNvUfc05b2mByviJa2wfC4JDNacG9nJIFRb_EblX5Jek8xJkue0RMMznnwsKJAyez6cmzBhOHqQpMC4kPht0Aqz0mRLw~xeeklktJmKDMxb_xqA-.jpg
//media.inmobalia.com/imgV1/B8vEv5Xh8DZJ8zA8HsKlVQQovHvPS2nS1REiasNjjf37J7WfKOkiQxSIhRrnU2OBFkknCXNFUkYS7Hh9o9IZ_QJ9eIkyovPQwQJL7NGRo5ypFwNPvKhTWz7gBnsLmUCImfWoOWvbVvHf7gjQTrHkfmhskhbDJbb_ncFUaFvHgMuImpBcKtTmKNZyD2uLBaZBqfitvNS_dEj_z7pem3Ia5qE61iWUuzn8O_wwqEiAbUTRMSKi_vhOCTBIozqE84Ad6P0BwzDeRNj7jIXaud_SwH9dyb7Rf6N3xofL51BHHV71fY0cB_NP8frZgMPLJytIwAw-.jpg
//media.inmobalia.com/imgV1/B8vEv5Xh8DZJ8zA8HsKlVQQovHvPS2nS1REiasNjjf37J7WfKOkiQxSIhRrnU2OBFkknCXNFUkYS7Hh9o9IZ_QJ9eIkyovPQwQJL7IEwsWZ4kWVPitBVrxfO7x1KBFEvZ8u6dKOIyjxNuuZ_Ljrz7O13NAnuq5UR2HxEWJDd5tj1kQnD50BKVjh4DM_OYteRyzFVHwKMPNJeFBEBslplK4C3hflXHF1sLpJiFT3MWQVWGGwJC_sbDsmltesbsdyE4LIWEjjff8TJyoemufqvg9xz9Vtean5Jp82wTmwmJYJDiCjZ47YCskoqhjV5G2VgAu0-.jpg
//media.inmobalia.com/imgV1/B8vEv5Xh8DZJ8zA8HsKlVQQovHvPS2nS1REiasNjjf37J7WfKOkiQxSIhRrnU2OBFkknCXNFUkYS7Hh9o9IZ_QJ9eIkyovPQwQJL7NtbmZAMHAF5Kz0rHbw88fJswU3EKSSU8M8m6g2Nqjs5BegTJX9H1GI7mvqnXZ6uR_7uVU8JAb_4QJl6l26bSRNMfGX8aatV228aXZ7h7AAG0IDzJHZQ3m7lhltg~MtZ8hhahoYT5Jjl5pj1cJTx5rXM4CSkdXLHxpU_uq8i0dHJGpqKX8AQnqgLtLNfg7w6z4FT9ja4McGt~Vov6KADVdjAWmDlQV4-.jpg
//media.inmobalia.com/imgV1/B8vEv5Xh8DZJ8zA8HsKlVQQovHvPS2nS1REiasNjjf37J7WfKOkiQxSIhRrnU2OBFkknCXNFUkYS7Hh9o9IZ_QJ9eIkyovPQwQJL7NGQySOPLc4TU_lw1HOB0heDBXWWcaQBfkR~76fhu4tN1DuLIfvCdfwdqK3hV~DKy1x_f7yB~5gJL3~T3XBPfSvZI3nRC9GgkDqe02rRQvLNtFE8cHacc5G3TsAhiIx9_C7KAKyfsXf2K5Xxf71NHiYuHTSUCaqUiG5MerfeUr5dT5MCho42qvAyHGs5MqbQnJjUXSpGRkUPIKOV12kHGVohUQfl~Tg-.jpg
//media.inmobalia.com/imgV1/B8vEv5Xh8DZJ8zA8HsKlVQQovHvPS2nS1REiasNjjf37J7WfKOkiQxSIhRrnU2OBFkknCXNFUkYS7Hh9o9IZ_QJ9eIkyovPQwQJL7IeI_KVuM~oLkeuASyhVxN2ujdSXu24Vy_gL0~hzObY2ZDib1B~DXeFaEparOsJcKpRqmW5XLwk1jFL3mLR_iWiwcv9gKsyA~tC_dQn8cEgnAlQc78fYBwL5XkYeSHGaLbgMam4Z6sKmOw2Ih~CUm3rDHelgiRZp_FSl9BOy5Q2c2gk3OxRCING~16mQP2lbFEruyE0xpn4ZK5DJBj5_qF8MIcjsu0g-.jpg
//media.inmobalia.com/imgV1/B8vEv5Xh8DZJ8zA8HsKlVQQovHvPS2nS1REiasNjjf37J7WfKOkiQxSIhRrnU2OBFkknCXNFUkYS7Hh9o9IZ_QJ9eIkyovPQwQJL7IE18aEtNY_IQCuOiJ~F03yBideC2ii3WoveJSAOSXKQz6FPYFcA0TKmFDU6lTsxm0gJFgl3kShHFJOz326yMSxsr~osNG0vKSsTKc~pO2pk47wnUSaXSSMW9CwMM0xIibz6UYVhSJ0BDIP4EQW5uVsZwrH0jbAVAlM8~JSuavdmVPdmlu95B3RUeWetvYC0VniSwdgSLeJVWFe05FB5S59R0K90Kks-.jpg
//media.inmobalia.com/imgV1/B8vEv5Xh8DZJ8zA8HsKlVQQovHvPS2nS1REiasNjjf37J7WfKOkiQxSIhRrnU2OBFkknCXNFUkYS7Hh9o9IZ_QJ9eIkyovPQwQJL7NZPHL9NObfF8Dw3It3Ug9kFA_uT3x7HvmxKiBbYk6aLU7pgw5PjvxnoWgjcPY57uiGBvRudCpYo78Aq37bsumoSaqcAQFxJHzWHlv24tTfY7aTA_LNIDxbwBn4Q_zA23cGbnAe0WCxUhYpNmLVuOl4nuCk~bk~3bvSVD1_hsd9dOMDR0g_oxOfn9vmlkCbttiYmRtHD6WYRpnDAybW_8jV7xITMbWw-.jpg
//media.inmobalia.com/imgV1/B8vEv5Xh8DZJ8zA8HsKlVQQovHvPS2nS1REiasNjjf37J7WfKOkiQxSIhRrnU2OBFkknCXNFUkYS7Hh9o9IZ_QJ9eIkyovPQwQJL7IE1_BiTA_lcto3ZO0yFEfkxpZDHfMpk05P5OkmaNWG8nL4JSpETCxNuTmzCA6Bvb9TmEkco_4qhnOPZ9v5jYRxu7LVl3pQvM6Ib87GXs1208ySTDUIbhBC3C4edqdHS81oDZF93t_hyPZ97hkwVt_sGTexHXQzovzzXIUvD6MsIpbpRgtjGzt_Jcj5_HqFs48_fXnXd_fb2ZnjQ9TXbjVVfbzfrCUQ-.jpg
//media.inmobalia.com/imgV1/B8vEv5Xh8DZJ8zA8HsKlVQQovHvPS2nS1REiasNjjf37J7WfKOkiQxSIhRrnU2OBFkknCXNFUkYS7Hh9o9IZ_QJ9eIkyovPQwQJL7IRNtJyHkKaGC1MWiI~hhqYbPfiQ3NGPrFxG6yBbyfHzbHhUSru_VhDer2Wp928DV5NyEMX7eBJ1Lf4MqYPJkza982mKJRvdtmvO4056sW2TrFSFQUcxiRE61_f5_SyO0QXYnWl3FQAF02wNSQP1iFXDHE9qJrQkKTDa0i~jyTmNqrT27~jIVV6XyTwe7ljwyWmW7IwDghUEPaoZAshTnNk9a505Xpc-.jpg
//media.inmobalia.com/imgV1/B8vEv5Xh8DZJ8zA8HsKlVQQovHvPS2nS1REiasNjjf37J7WfKOkiQxSIhRrnU2OBFkknCXNFUkYS7Hh9o9IZ_QJ9eIkyovPQwQJL7NAJHDaDBaQ5HzPKtCTszW57UUGLRHBcZUWxEALL5QJwpaF59kmaBV_uPr_UQhyUv~qFiohmAvurzmNuvYnTxgWeD688OxnBqhMdkPlRbarMJtjsrXo6rry3ARA0KQKlbtSSCWXLI0myYNVB2NGN8f10Prc1zi1eI~CP~5mqlbee1lvY0OAC3H1wWSV6USHl5kqTekL5TzVvPYRTpBXfRqHZo8qIAa0-.jpg
//media.inmobalia.com/imgV1/B8vEv5Xh8DZJ8zA8HsKlVQQovHvPS2nS1REiasNjjf37J7WfKOkiQxSIhRrnU2OBFkknCXNFUkYS7Hh9o9IZ_QJ9eIkyovPQwQJL7IRKuDdyHgEcoY7aYPyU5Qk2MS6EFJ8OvuBho59QwD6Zfus4sZrjfZNAsQUBAL8LZr5E7aA5IKranYB5dhjsGAQo5ZVNriWsbW~ILrVvsl0EqKJBLnIb4INeSEbraZyVE~4C3H8UQdlq_vqBT3cwEa~qvEBtWyWsSOvsNXqTduXkGF~wdU58TS9dBTPQ6CLjpWVtTT_kCUffeHFQJkRAzkMza_kzRno-.jpg
//media.inmobalia.com/imgV1/B8vEv5Xh8DZJ8zA8HsKlVQQovHvPS2nS1REiasNjjf37J7WfKOkiQxSIhRrnU2OBFkknCXNFUkYS7Hh9o9IZ_QJ9eIkyovPQwQJL7NJYuqfFkqAEBJ8E3~21Fv~iSaQLgVikEcN~pSwu34KwIAuBo7J9ARgndCXPHVCTzwPlvm9XVZGGikFQpBnacBYvX4XTxnXaOOb6jPXNZigUTZ0~YtVU1PFWQUlLPH9XIHz9sAAnJIqtIAQlirUu2afSOeW7gWyFXTLkiJJb8n6Y7DZx5n6YPUygCje2TjVJPcGlay8lvrsYk00PA93csx2RqxoGrXA-.jpg
//media.inmobalia.com/imgV1/B8vEv5Xh8DZJ8zA8HsKlVQQovHvPS2nS1REiasNjjf37J7WfKOkiQxSIhRrnU2OBFkknCXNFUkYS7Hh9o9IZ_QJ9eIkyovPQwQJL7IQe1nUX3tyltLJj8KAt8qaJGFqdWjcDC~3FRhqFHnSv4ZeHaq0dngtqHiBtbjetPnuwxIocv2OsASe~mKDWNDu8tNrqNl8O2qtpNHlYKw0KYK6mIjuBlbyBxuQZmiXacQm2UFmXgJp~b6KY0GutlxqZ5Sr1TyWsyCnEifQ267Vk9j7JX7kj4j4~oUCF~RbEXY6IGuTSilvQpvbsl45pLDoBKgg_9hw-.jpg
//media.inmobalia.com/imgV1/B8vEv5Xh8DZJ8zA8HsKlVQQovHvPS2nS1REiasNjjf37J7WfKOkiQxSIhRrnU2OBFkknCXNFUkYS7Hh9o9IZ_QJ9eIkyovPQwQJL7NUtVe~LHwm6GjrK2vBFDPOBe08DOyjAlSSMbpdUfVhFYMxlwI1ZUcJayeFLV44HJJBqHarTNo2AhdTrPN3~d1eEMfbq_damv0_KW0XcurJHNj4FQvO~QJOxowl2WOPFeHG7ItRyK9anUDS8tX~983oeHRQO9_JmApF_R7P4QLBzK0m4~Rj6iQNwA7Teh7Y_eZw4oqJU2GraInRwnb0sMUqSl8aPBkc-.jpg
//media.inmobalia.com/imgV1/B8vEv5Xh8DZJ8zA8HsKlVQQovHvPS2nS1REiasNjjf37J7WfKOkiQxSIhRrnU2OBFkknCXNFUkYS7Hh9o9IZ_QJ9eIkyovPQwQJL7IRJcslM9fpyeX7yBK7fNDUpVuOE6wQpwZctHvNn8Zppyop8SSyOO0vaXRaXbGQqccNAmULFRX6SxHttZJ1wwGx0Rr3RoBce0EWB5DuRpaYD4E8chxB6k2o5zc4kKlsOerrFWsHKY30a0Ci5YWSI2nDwk_Kbyn1P9nasRM~gkNKS~VmtkjrnPk1OGD~mvUp7Cog_Q2twFQP~Rr6zEloJ2ih54S6DhVQ-.jpg
//media.inmobalia.com/imgV1/B8vEv5Xh8DZJ8zA8HsKlVQQovHvPS2nS1REiasNjjf37J7WfKOkiQxSIhRrnU2OBFkknCXNFUkYS7Hh9o9IZ_QJ9eIkyovPQwQJL7IQZr3ykm1vU7vaOLWytB5HMTweZfSome4Qg3TLCslEfbz30yTz_ZBe1rjKlhYaGzb4Diu0kZfoithZ6kT7Q1LMu3~cInoaYZNFFJTTFQ8b9iXQV_rBMyeb_uW~xpIY8v03hhuGKrd_rXMi2cJnZAenM_MGZMcerFChhiQ2fVZfd20QFwrG8kvdOSBc6td9wRYXaob6v22z46gCkui6lvnTCfFjcV1I-.jpg
//media.inmobalia.com/imgV1/B8vEv5Xh8DZJ8zA8HsKlVQQovHvPS2nS1REiasNjjf37J7WfKOkiQxSIhRrnU2OBFkknCXNFUkYS7Hh9o9IZ_QJ9eIkyovPQwQJL7NsGxvj~7ejR3YnLVXnIBWYVkwKToj6veCcLsuEm1SZZbTVSWj50~4hYL1BTArBTw3e81n_0k0qmG2YEG9zupL5hYPf~vp8UhF_UETty_xsoHdjYSKLGLwFFmNsEB8FEBet81T0YxmuwqfZjhx0_FqKsJjgfkfZeMwYwUTNFL6ltm4g3R1XparepfNfiM~jC02gS~Q5Cm1Ei79GO~Bzn59OgwoE9SLs-.jpg
//media.inmobalia.com/imgV1/B8vEv5Xh8DZJ8zA8HsKlVQQovHvPS2nS1REiasNjjf37J7WfKOkiQxSIhRrnU2OBFkknCXNFUkYS7Hh9o9IZ_QJ9eIkyovPQwQJL7IAC6RSphLCWq18oP7CXD85GiqT_aDCxBQXAa_oj~Eu~YL3Yn1sozw27330yw4IkPvFGHypcivovuC8c0emTd5_zw82RlptvlAxEjZYm3UH202HB8mKl1NMEoP4dGizB0zhhNNlOypHeY7HE5lwcOt7ieWs~aY9d15VRqnKWXoSpP8vZYG7Q0gOhxBn3G7fGv153iP80Ge62jUH4WbUgx_fzeizZnsI-.jpg
//media.inmobalia.com/imgV1/B8vEv5Xh8DZJ8zA8HsKlVQQovHvPS2nS1REiasNjjf37J7WfKOkiQxSIhRrnU2OBFkknCXNFUkYS7Hh9o9IZ_QJ9eIkyovPQwQJL7IeI~QwVCZVjt2gz3mTbP3j8eHwrafT3WHAXgV8SQT~vAdOdEWB~7yiCcTAf20rpMHkvsjoA3QJP6ec96fGJ~W61vRzMz2nAMJMggnqsZYX95mu7AmyFvkoEFLSYtH34IZz5jq8MJPCsVlynLbho0wRVnNMbZjYUhgCUOKIuuNRJ_wTNQ4iABnk8sH9jK88xcXrAwuPW1slhrJBWkTOy4qjZZBvC3DM-.jpg
//media.inmobalia.com/imgV1/B8vEv5Xh8DZJ8zA8HsKlVQQovHvPS2nS1REiasNjjf37J7WfKOkiQxSIhRrnU2OBFkknCXNFUkYS7Hh9o9IZ_QJ9eIkyovPQwQJL7NZJM0agk1ztk4woVOTS0EqpZ74GhJyOpyPkDqx_aJicq~U2UxuX9Ox914K7CA~eZHHUQskpAAbg6IQ_P_v8YVViCzKYJn~~FH9UV9PEMBnm0l_8aBlf5l~RRHYbGP9py__b3ZbDkc9qrbFqWmXe0WGMaXiiL4m~Sdg6HNDOuYcaMkWjdCm5eCN6hivBJuGSpRHSudjx5GKwuF5zzIeUrljoeFsbNyk-.jpg
//media.inmobalia.com/imgV1/B8vEv5Xh8DZJ8zA8HsKlVQQovHvPS2nS1REiasNjjf37J7WfKOkiQxSIhRrnU2OBFkknCXNFUkYS7Hh9o9IZ_QJ9eIkyovPQwQJL7NAGvkk9VK8KJltXglxaBQKY1SjlrO5e_VR27zPbuQvHP_PdeYfwbtAekQTLH8Ozmlwb~ShhBF9kh6ZxxXk99Xl6FBq~4B5YK~XiozjQ6rPGKrLiltBVk0NFwvNfdbu3PbxhlMCrm3DhhKukudNUmyJPVJ8ymlLNX_1nyLhX6EE2UJ7vwQuukt3dOgm0Vyo~REo4Lqk0i7J8WSST2jPY5p6JzvAafow-.jpg
//media.inmobalia.com/imgV1/B8vEv5Xh8DZJ8zA8HsKlVQQovHvPS2nS1REiasNjjf37J7WfKOkiQxSIhRrnU2OBFkknCXNFUkYS7Hh9o9IZ_QJ9eIkyovPQwQJL7NJZHinHgdCLPjkumFs6gdmczJLMoTtbhx6QzYFxPCyyUaSRLelczNQ1KJPJNbXXd3sQXRR7sOF1SCC2jdtKWM78RyJOVRw_rX7gI~bXfrxJF8cotcdC2F0n90BIpFAA4nkchM6j9D4zzPwYcLM7ULjdww~HYEU7kaNZnIgFkXdsSYZMlEY6uuL_bayxewf5eqh_1Nx6vZUF4OrsCZyi0JiLFv~blXQ-.jpg
//media.inmobalia.com/imgV1/B8vEv5Xh8DZJ8zA8HsKlVQQovHvPS2nS1REiasNjjf37J7WfKOkiQxSIhRrnU2OBFkknCXNFUkYS7Hh9o9IZ_QJ9eIkyovPQwQJL7NqxpCabLkX2Fs~QM1ZLEB9nTFAuLMsv53rZ4Cd~p40n1I9R0Qk~x44gVEopZhJE2lND_HeQtEPfMrStLt3JDIxwD9K9ETUbl7MHCz6u~BPoX0osPq~AXIZ_DZfVowsGJJMqrTRV1VkV2_xMg36qXZ87b0TFFROdhq5Yw4vvfOhue6sO6z8VN97pDfOlLifZZnoRt49JqKv_VlLETyTvFbj4cY8FkbM-.jpg
Price

3.500.000 €

Ref.

4883

bedrooms

4

bathrooms

4

Built

1.012 m²

Plot

821 m²
Villa in Altos de Puente Romano, Marbella Golden Mile
Villa in Urb. Altos de Puente Romano, Golden Mile, Marbella
Beautiful, classical style Villa, build to the highest standards. Located on the Golden Mile, sought after location and close to all amenities, Marbella town center, Puerto Banus and the beach.
South facing, quiet and private.
Main floor with large living area and fireplace, fully fitted kitchen, dining room, guest toilet, direct access to the terraces, garden and pool area.
First floor: Entertainment-games room with indoor pool, bodega, cinema, gym, sauna and steam room, laundry area, garage for 4 cars, and staff apartment with living area, fitted kitchen and a bedroom/ bathroom.
Features: Elevator to all floors, A/C with heating and under floor heating, domotic system, entrance with fountain and special design front door.
Features
Close to town
Close to port
Close to schools
Utility room
Pets allowed
Fireplace
Marble floors
Sauna
Basement
Storage room
Alarm
Video entrance
Dining room
Guest toilet
Private terrace
Kitchen equipped
Living room
Amenities near
Sea view
Heated pool
Underfloor heating (throughout)
Automatic irrigation system
Laundry room
Covered terrace
Fitted wardrobes
Air conditioning
Lift
Garden view
Pool view
Wine Cellar
Unfurnished
Close to Sea/Beach
Uncovered terrace
Separate dining room
Wooden floors
Good condition
Similar Properties
Villa in Urbanization Altos Reales, Marbella. A beautiful Southwest facing Family Villa with lovely garden, pool and mountain views. Gated urbanization, 24-hours of security. Community park/gardens with paddle ...
4

bedrooms

4

bathrooms

376m²

built

1.135m²

plot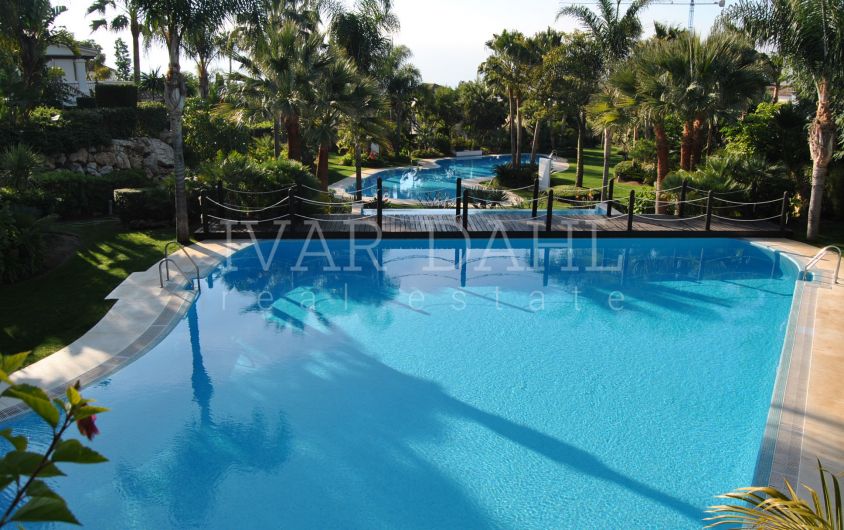 Villa for sale in Las Lomas del Marbella Club, Marbella Golden Mile . Lovely family home in urbanization Las Lomas de Magna Marbella. A gated community with 24 hour security, total of 18 villas, with ...
4

bedrooms

5

bathrooms

522m²

built

129m²

terrace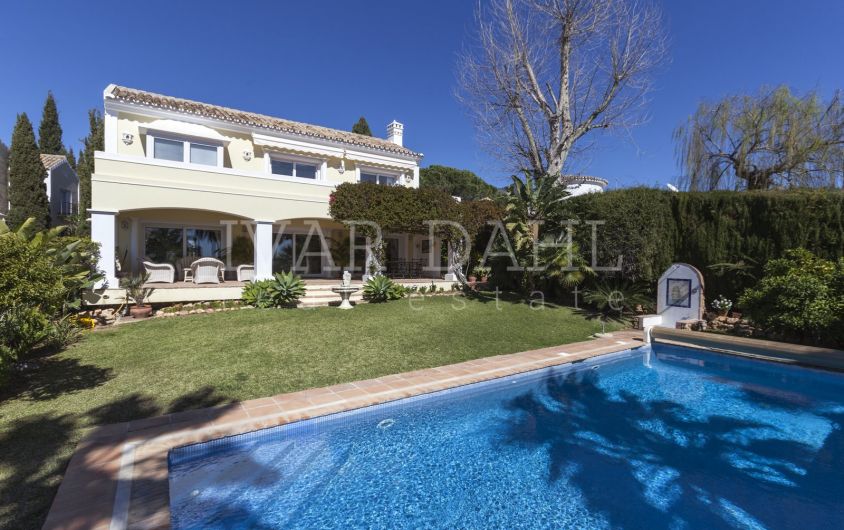 This lovely villa has South orientation, beautiful views to the sea, Africa and Gibraltar. The property has a mature garden and heated swimming pool. The house situates in the hillside of Sierra Blanca ...
4

bedrooms

3

bathrooms

492m²

built

812m²

plot