Townhouse close to the beach and centre town Marbella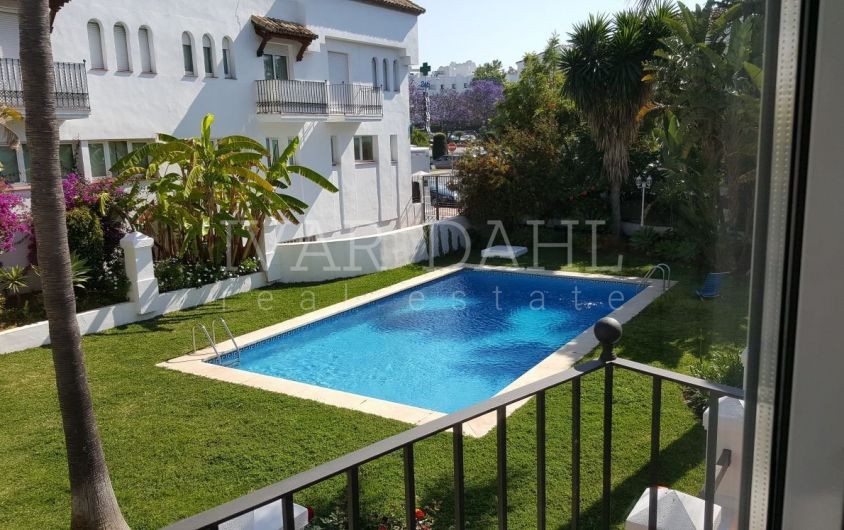 //media.inmobalia.com/imgV1/B8vEv5Xh8DZJ8zA8HsKlVQQovHvPS2nS1REiasNjjf37J7WfKOkiQxSIhRrnU2OBFkknCXNFUkYS7Hh9o9IZ_QJ9eIkyovPQwQQa5Ql8VpAgIEH1s9A0FwkRh7myLCWPVHkdbkN~AW6_xXhfSWyHyzpnFhkDTo9kZpiGRKmlwI1YwwjGGmFtRvtk6bjBDj3SuzZ2R~yYn8zjULegvharmgqlLwBwOdTtYXCcyRQ8bB4mW~IX7W_DpCC8l~G9n0TQFvXvxoT5oI_iDw_eUMctTYl98QQFDiFOjMxs3w_pNIPrQEigkGX9lrJbZvFPHcfRrq4-.jpg
//media.inmobalia.com/imgV1/B8vEv5Xh8DZJ8zA8HsKlVQQovHvPS2nS1REiasNjjf37J7WfKOkiQxSIhRrnU2OBFkknCXNFUkYS7Hh9o9IZ_QJ9eIkyovPQwQQa5VhuIoYHDabS5oHq9oNt9ANbB8YxxXiPPm0ldHLx9D1og_5KS8rk9oSJB_OAC7ryei4Ntj4y9kTJNRdaX2y_LzlnI5LcU8AVx7hTa~Q4sDuQiMbYXQLsX17thUwPlFqeo9iHV1IR_R7oeFy7Bk~BcKZdiLTQhEIoIzkbVUXZNUAy9m9HbT2NthD4mqMEiu_2x4Jit3sFGl3yZwCg6DSmozWt_V44QII-.jpg
//media.inmobalia.com/imgV1/B8vEv5Xh8DZJ8zA8HsKlVQQovHvPS2nS1REiasNjjf37J7WfKOkiQxSIhRrnU2OBFkknCXNFUkYS7Hh9o9IZ_QJ9eIkyovPQwQQa5V81dj6zbH6w9gAWrjjyqXWBRl9EYTsuBnU3lx4PgkYy5zre9kshz6P2DPpig0cFyF1fcSeedgDBsiL0g4~UBRQ7jc1WcLjtTYLd7sMpucT9OrvNq6meYwbTDt0kPpspsf7G0Rton02r826Jo_Nd70gK5Umq4~L2k7j3yqgsHf0NektlWsFZuz8HmtGAecKCqr59RmXtxgMmkGKAwm_cAdIrZ~eTias-.jpg
//media.inmobalia.com/imgV1/B8vEv5Xh8DZJ8zA8HsKlVQQovHvPS2nS1REiasNjjf37J7WfKOkiQxSIhRrnU2OBFkknCXNFUkYS7Hh9o9IZ_QJ9eIkyovPQwQQa5Q6FVJRkPeI5COpFDYcQQiAfspgPuVwFZUOr47MovzrIh9fiTHghVLj53nkyeVNiwhB1mS_4TgBSyL8X9gw2LrSNtpfpDcMhMXTfH11SnlwByuS~pOTrvO4C88sjHfHHgXfTVg3yWfdgqpkt89~UiT2dz_ATKGpwBWBUbVAQsGkSRmt3QqtQKYMTXhbYHryjc9PM84BS8M_zbVT2vA0Y9GVksadzFdI-.jpg
//media.inmobalia.com/imgV1/B8vEv5Xh8DZJ8zA8HsKlVQQovHvPS2nS1REiasNjjf37J7WfKOkiQxSIhRrnU2OBFkknCXNFUkYS7Hh9o9IZ_QJ9eIkyovPQwQQa5QRBCbsF6Z_kcaAuQdUfMV9VWpph8QaUun0OGiRsqVQi8wK8BUMGN9yIVtfN1OhorI30yWwBTEtmfbz2NYuuZKvVGzHXpn6eoG9iL29Jsn3xNf~tayj9c_gBZrLeHrQ6COaY6QGJDjsnSXO4zyWrF5Qykml5tggiDA2bC5JykechicGCqRFFQRzI9N2kRM3ASH62gT15gfC4K4lnDSjwC0fmx2YbJic-.jpg
//media.inmobalia.com/imgV1/B8vEv5Xh8DZJ8zA8HsKlVQQovHvPS2nS1REiasNjjf37J7WfKOkiQxSIhRrnU2OBFkknCXNFUkYS7Hh9o9IZ_QJ9eIkyovPQwQQa5Q7Vlu4Mda5cgEMNt5VQMwRf8lxkbRAkPs4W5ZOvMRuaAm3RfeaZPnmo0LnXcR6p7_f9Z6dp_QWYbSe7P_asTYZ5p0QJ8ssrqHAvylXkzA4oVnGc13m1JJ59fIMzE0clVJL8yQcRHDjpruXfNWpzqFcaViVgfH7mAm7Dp47QE9Og3T0hit6zaCTmLMq0UJgBG325PiJ5~6fyvEscJmQJ1TSNSSXKyhg-.jpg
//media.inmobalia.com/imgV1/B8vEv5Xh8DZJ8zA8HsKlVQQovHvPS2nS1REiasNjjf37J7WfKOkiQxSIhRrnU2OBFkknCXNFUkYS7Hh9o9IZ_QJ9eIkyovPQwQQa5QkiB9fFPGWpDE2Opm7Bg240rABwj5RTWZzhcvHBp6dEPH2l9dzTLkNxeQlcXnX8mfFu24oxqxKejCGEcDVIAuZK3rCRtLjxhQX4~vXBbC3YG~M6gxQkWDGOmkUno_JFGWH0hjnf5TtKy44mkyd8g4rx5WYxghxJlsFM~a4AXFaA2U6cwnzRmkWXGkidy~OX~~qE8RBeCklJK9q~I8T_h8snHq7u5Io-.jpg
//media.inmobalia.com/imgV1/B8vEv5Xh8DZJ8zA8HsKlVQQovHvPS2nS1REiasNjjf37J7WfKOkiQxSIhRrnU2OBFkknCXNFUkYS7Hh9o9IZ_QJ9eIkyovPQwQQa5Q~e3CrzSH_LFFcSSEkGdnyHrA9_Gdw1AIG2VIdLjSmhYMeChW26c1M5LWM03608zoEKhlUI62OLeKNbQLkhEhqAOCEuH8E0EJnoUOhc99UkGMIB0ce0CyDR1oocOJNAxvnqyPFRs4r3HdWa65ee5C4ZsKqJyFEocEOacvMT2qpBSE19SbJ~prtkmbwqb6B~uZmtkxWJqYeK5v6EsatnB11kysd4gmk-.jpg
//media.inmobalia.com/imgV1/B8vEv5Xh8DZJ8zA8HsKlVQQovHvPS2nS1REiasNjjf37J7WfKOkiQxSIhRrnU2OBFkknCXNFUkYS7Hh9o9IZ_QJ9eIkyovPQwQQa5QRFDZzWOQ3ToF~HoVaEb5ASp~7XvPzgs4pCKdlrFQUXms0iVgLj0IFb1~Q3oZnI8ZyX8lKkY2Jr_ZHjvn0WHTeStcSAS26MmXw~eOvOeT1Zd2uzT80qgSBX0Kv3pDK59VHrSwUBbDKLgGKio6Ayq9M3rTEdwl89Ig7vjbdX9cX~MeNu_ZwjxEzLsa7kSqRWssHW3WmGBKjL1JKLpeQP4~GQBB_jToA-.jpg
//media.inmobalia.com/imgV1/B8vEv5Xh8DZJ8zA8HsKlVQQovHvPS2nS1REiasNjjf37J7WfKOkiQxSIhRrnU2OBFkknCXNFUkYS7Hh9o9IZ_QJ9eIkyovPQwQQa5QudTuK7OKK4N54t9WRzrxH8tCtR5JNZpzyN5BwACEYrqyfxwXp9j4nuRQaDcailZIxRbLwr~NTTOXkhmKgPS7rMBTuUPji4biucQLwZDTNp7UHYMmzNTmcjp7~7E2HaKagrRGxwkWiffpPcJF4WskY~sfgQ_BT9d_DZ6_G3Mx80qwUlTQm2NqB7x20gFytId1Oe5p5xut692TlUJ5J8F~DkhCP2toA-.jpg
Price

650.000 €

Ref.

4886

bedrooms

3

bathrooms

3

Built

158 m²
Town House in Casablanca, Marbella Golden Mile
Townhouse close to the beach and centre town Marbella. 3 bedrooms, 3 bathrooms, 1 guest toilet, living/dining room, terrace. 2 garage places. South facing. Community pool.
Features
Marble floors
Dining room
Guest toilet
Kitchen equipped
Living room
Fitted wardrobes
Gated community
Air conditioning
Garden view
Unfurnished
Good condition
Similar Properties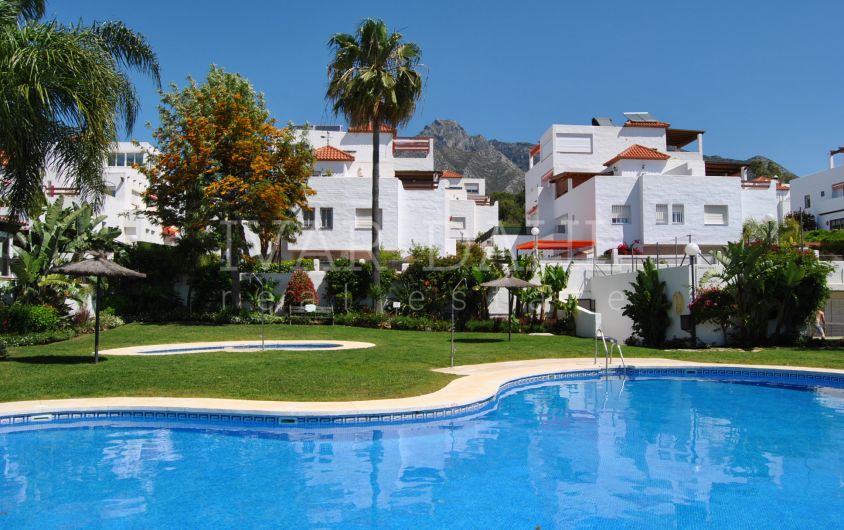 Beautiful townhouse with own garden in residential area of Marbella. It consists of, on ground floor: hall, toilet, kitchen, living / dining room, porch, terrace and private garden of 97 m2. Parking on own ...
4

bedrooms

2

bathrooms

187m²

built

97m²

plot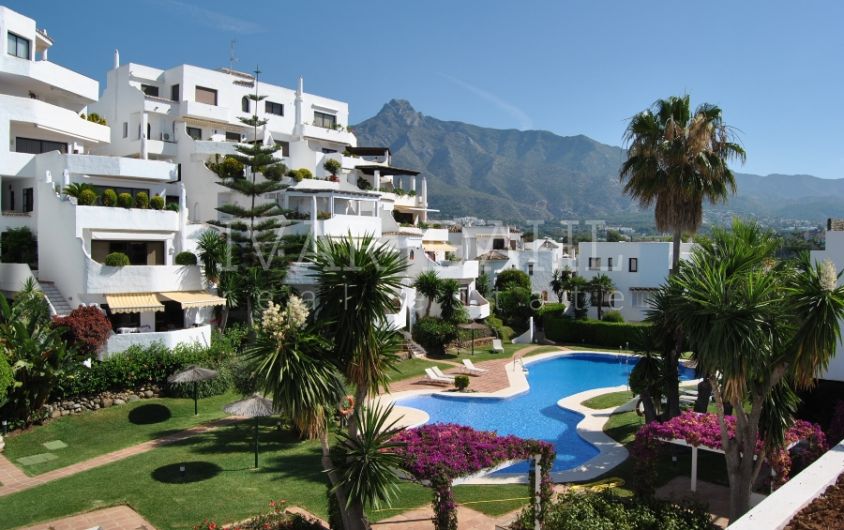 Large townhouse for sale in Coto Real, Lomas del Marbella Club, Golden Mile, Marbella. Built on three levels. Ground floor: hall, guest wc with shower, fitted kitchen, spacious living and dining room, terrace ...
5

bedrooms

5

bathrooms

241m²

built

163m²

terrace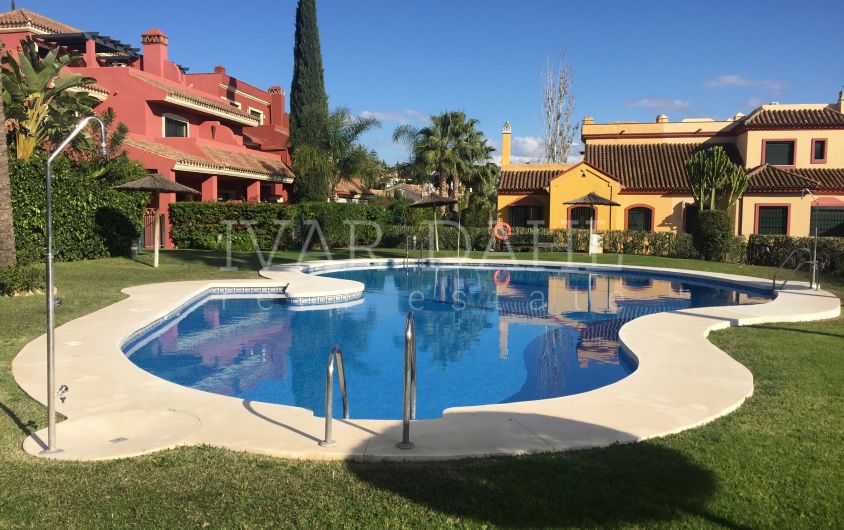 Villa Pareada in Nagueles, Marbella Golden Mile. Magnificent corner townhouse located in a gated community with gardens and communal pool, a few minutes drive from the center of Marbella and Puerto Banus, in a ...
4

bedrooms

4

bathrooms

310m²

built

110m²

plot