Townhouse close to the beach and centre town Marbella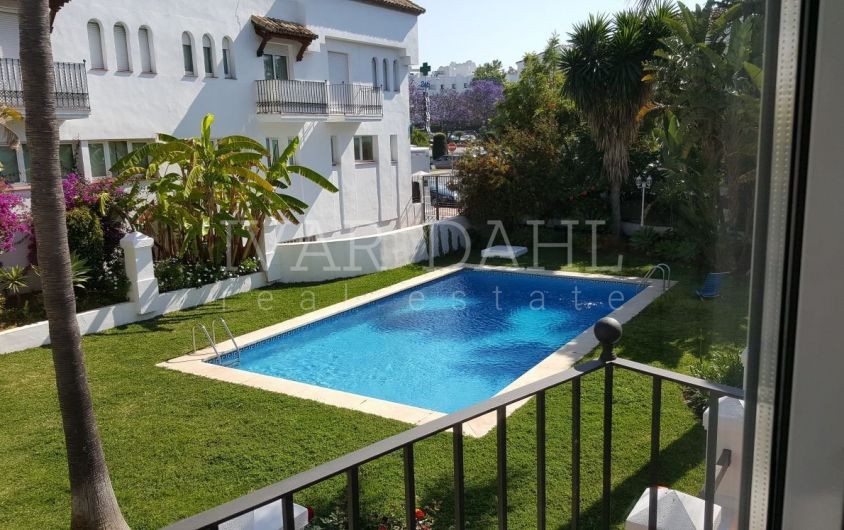 //media.inmobalia.com/imgV1/B8vEv5Xh8DZJ8zA8HsKlVQQovHvPS2nS1REiasNjjf37J7WfKOkiQxSIhRrnU2OBFkknCXNFUkYS7Hh9o9IZ_QJ9eIkyovPQwQQa5QudTuK7OKK4N54t9WRzrxH8tCtR5JNZpzyN5BwACEYrqyfxwXp9j4nuRQaDcailZIxRbLwr~NTTOXkhmKgPS7rMBTuUPji4biucQLwZDTNp7UHYMmzNTmcjp7~7E2HaKagrRGxwkWiffpPcJF4WskY~sfgQ_BT9d_DZ6_G3Mx80qwUlTQm2NqB7x20gFytId1Oe5p5xut692TlUJ5J8F~DkhCP2toA-.jpg
//media.inmobalia.com/imgV1/B8vEv5Xh8DZJ8zA8HsKlVQQovHvPS2nS1REiasNjjf37J7WfKOkiQxSIhRrnU2OBFkknCXNFUkYS7Hh9o9IZ_QJ9eIkyovPQwQQa5Ql8VpAgIEH1s9A0FwkRh7myLCWPVHkdbkN~AW6_xXhfSWyHyzpnFhkDTo9kZpiGRKmlwI1YwwjGGmFtRvtk6bjBDj3SuzZ2R~yYn8zjULegvharmgqlLwBwOdTtYXCcyRQ8bB4mW~IX7W_DpCC8l~G9n0TQFvXvxoT5oI_iDw_eUMctTYl98QQFDiFOjMxs3w_pNIPrQEigkGX9lrJbZvFPHcfRrq4-.jpg
//media.inmobalia.com/imgV1/B8vEv5Xh8DZJ8zA8HsKlVQQovHvPS2nS1REiasNjjf37J7WfKOkiQxSIhRrnU2OBFkknCXNFUkYS7Hh9o9IZ_QJ9eIkyovPQwQQa5VhuIoYHDabS5oHq9oNt9ANbB8YxxXiPPm0ldHLx9D1og_5KS8rk9oSJB_OAC7ryei4Ntj4y9kTJNRdaX2y_LzlnI5LcU8AVx7hTa~Q4sDuQiMbYXQLsX17thUwPlFqeo9iHV1IR_R7oeFy7Bk~BcKZdiLTQhEIoIzkbVUXZNUAy9m9HbT2NthD4mqMEiu_2x4Jit3sFGl3yZwCg6DSmozWt_V44QII-.jpg
//media.inmobalia.com/imgV1/B8vEv5Xh8DZJ8zA8HsKlVQQovHvPS2nS1REiasNjjf37J7WfKOkiQxSIhRrnU2OBFkknCXNFUkYS7Hh9o9IZ_QJ9eIkyovPQwQQa5V81dj6zbH6w9gAWrjjyqXWBRl9EYTsuBnU3lx4PgkYy5zre9kshz6P2DPpig0cFyF1fcSeedgDBsiL0g4~UBRQ7jc1WcLjtTYLd7sMpucT9OrvNq6meYwbTDt0kPpspsf7G0Rton02r826Jo_Nd70gK5Umq4~L2k7j3yqgsHf0NektlWsFZuz8HmtGAecKCqr59RmXtxgMmkGKAwm_cAdIrZ~eTias-.jpg
//media.inmobalia.com/imgV1/B8vEv5Xh8DZJ8zA8HsKlVQQovHvPS2nS1REiasNjjf37J7WfKOkiQxSIhRrnU2OBFkknCXNFUkYS7Hh9o9IZ_QJ9eIkyovPQwQQa5Q6FVJRkPeI5COpFDYcQQiAfspgPuVwFZUOr47MovzrIh9fiTHghVLj53nkyeVNiwhB1mS_4TgBSyL8X9gw2LrSNtpfpDcMhMXTfH11SnlwByuS~pOTrvO4C88sjHfHHgXfTVg3yWfdgqpkt89~UiT2dz_ATKGpwBWBUbVAQsGkSRmt3QqtQKYMTXhbYHryjc9PM84BS8M_zbVT2vA0Y9GVksadzFdI-.jpg
//media.inmobalia.com/imgV1/B8vEv5Xh8DZJ8zA8HsKlVQQovHvPS2nS1REiasNjjf37J7WfKOkiQxSIhRrnU2OBFkknCXNFUkYS7Hh9o9IZ_QJ9eIkyovPQwQQa5QRBCbsF6Z_kcaAuQdUfMV9VWpph8QaUun0OGiRsqVQi8wK8BUMGN9yIVtfN1OhorI30yWwBTEtmfbz2NYuuZKvVGzHXpn6eoG9iL29Jsn3xNf~tayj9c_gBZrLeHrQ6COaY6QGJDjsnSXO4zyWrF5Qykml5tggiDA2bC5JykechicGCqRFFQRzI9N2kRM3ASH62gT15gfC4K4lnDSjwC0fmx2YbJic-.jpg
//media.inmobalia.com/imgV1/B8vEv5Xh8DZJ8zA8HsKlVQQovHvPS2nS1REiasNjjf37J7WfKOkiQxSIhRrnU2OBFkknCXNFUkYS7Hh9o9IZ_QJ9eIkyovPQwQQa5Q7Vlu4Mda5cgEMNt5VQMwRf8lxkbRAkPs4W5ZOvMRuaAm3RfeaZPnmo0LnXcR6p7_f9Z6dp_QWYbSe7P_asTYZ5p0QJ8ssrqHAvylXkzA4oVnGc13m1JJ59fIMzE0clVJL8yQcRHDjpruXfNWpzqFcaViVgfH7mAm7Dp47QE9Og3T0hit6zaCTmLMq0UJgBG325PiJ5~6fyvEscJmQJ1TSNSSXKyhg-.jpg
//media.inmobalia.com/imgV1/B8vEv5Xh8DZJ8zA8HsKlVQQovHvPS2nS1REiasNjjf37J7WfKOkiQxSIhRrnU2OBFkknCXNFUkYS7Hh9o9IZ_QJ9eIkyovPQwQQa5QkiB9fFPGWpDE2Opm7Bg240rABwj5RTWZzhcvHBp6dEPH2l9dzTLkNxeQlcXnX8mfFu24oxqxKejCGEcDVIAuZK3rCRtLjxhQX4~vXBbC3YG~M6gxQkWDGOmkUno_JFGWH0hjnf5TtKy44mkyd8g4rx5WYxghxJlsFM~a4AXFaA2U6cwnzRmkWXGkidy~OX~~qE8RBeCklJK9q~I8T_h8snHq7u5Io-.jpg
//media.inmobalia.com/imgV1/B8vEv5Xh8DZJ8zA8HsKlVQQovHvPS2nS1REiasNjjf37J7WfKOkiQxSIhRrnU2OBFkknCXNFUkYS7Hh9o9IZ_QJ9eIkyovPQwQQa5Q~e3CrzSH_LFFcSSEkGdnyHrA9_Gdw1AIG2VIdLjSmhYMeChW26c1M5LWM03608zoEKhlUI62OLeKNbQLkhEhqAOCEuH8E0EJnoUOhc99UkGMIB0ce0CyDR1oocOJNAxvnqyPFRs4r3HdWa65ee5C4ZsKqJyFEocEOacvMT2qpBSE19SbJ~prtkmbwqb6B~uZmtkxWJqYeK5v6EsatnB11kysd4gmk-.jpg
//media.inmobalia.com/imgV1/B8vEv5Xh8DZJ8zA8HsKlVQQovHvPS2nS1REiasNjjf37J7WfKOkiQxSIhRrnU2OBFkknCXNFUkYS7Hh9o9IZ_QJ9eIkyovPQwQQa5QRFDZzWOQ3ToF~HoVaEb5ASp~7XvPzgs4pCKdlrFQUXms0iVgLj0IFb1~Q3oZnI8ZyX8lKkY2Jr_ZHjvn0WHTeStcSAS26MmXw~eOvOeT1Zd2uzT80qgSBX0Kv3pDK59VHrSwUBbDKLgGKio6Ayq9M3rTEdwl89Ig7vjbdX9cX~MeNu_ZwjxEzLsa7kSqRWssHW3WmGBKjL1JKLpeQP4~GQBB_jToA-.jpg
Price

650.000 €

Ref.

4886

bedrooms

3

bathrooms

3

Built

158 m²
Town House in Casablanca, Marbella Golden Mile
The house situates in Urb. Casablanca, close to amenities, beach promenade and beach as well as town center.
The property consists of 3 bedrooms, 3 bathrooms, 1 guest toilet, living/dining room, terrace. 2 garage places.
Small, gated community with communal swimming pool and gardens.
Features
Close to shops
Close to town
Close to schools
Pets allowed
Marble floors
Basement
Dining room
Guest toilet
Kitchen equipped
Living room
Amenities near
Transport near
Covered terrace
Fitted wardrobes
Gated community
Air conditioning
Garden view
Unfurnished
Close to Sea/Beach
Uncovered terrace
Balcony
Good condition
Similar Properties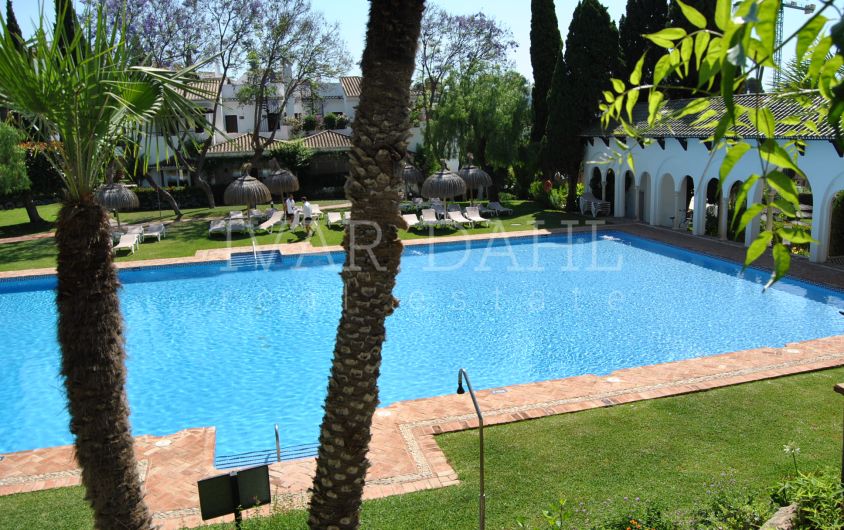 A beautiful, cosy home in lovely surroundings in a a walking distance to the beach, ***** Hotel Puente Romano and surroundings.Señorio de Marbella is a prestigious gated community on the Golden Mile, near ...
3

bedrooms

3

bathrooms

234m²

built

66m²

terrace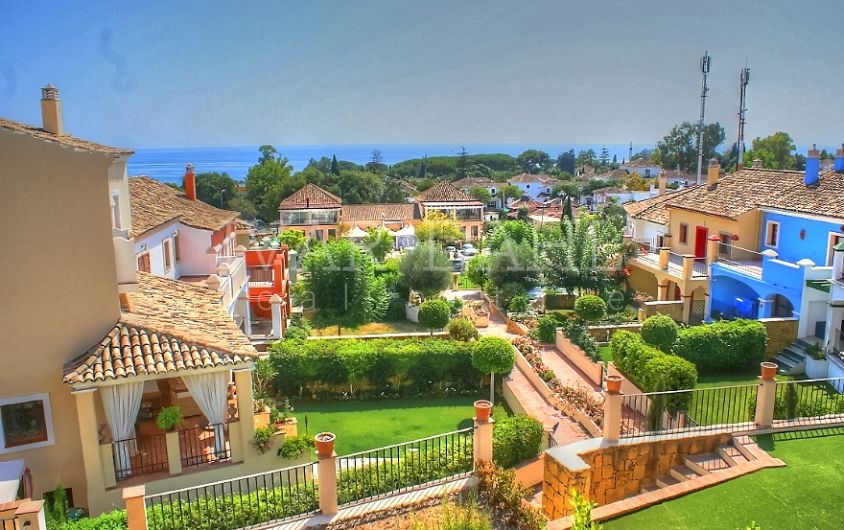 A beautiful Andalucian style townhouse on the Golden Mile, Marbella. South facing, large terraces, sea views.3 bedrooms plus one in the basement. 3 bathrooms and 1 guest toilet. Storage. Car park in front of ...
3

bedrooms

3

bathrooms

225m²

built

25m²

terrace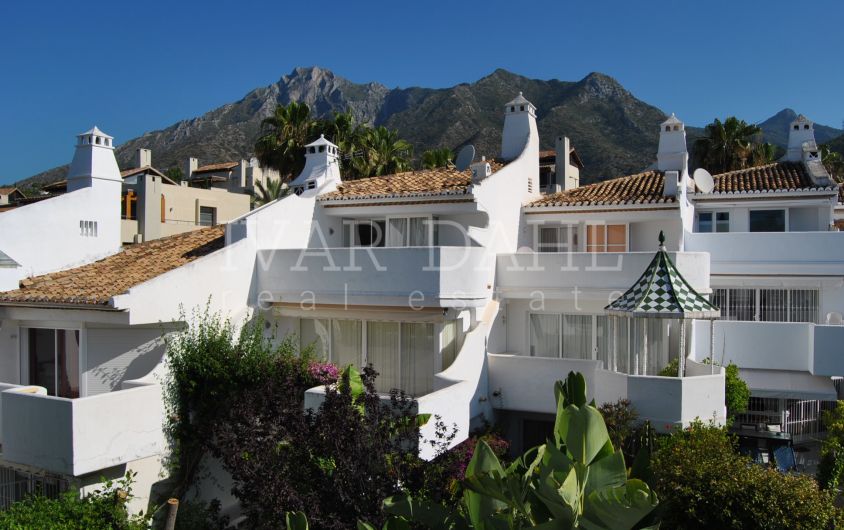 Camojan Blanco, Marbella, area of Sierra Blanca. A beautiful townhouse situated in a residential area of Marbella. The house consists of living room with fireplace, dining area, porch and private garden with ...
3

bedrooms

4

bathrooms

233m²

built

85m²

plot