Villa for sale in Altos de Puente Romano, Marbella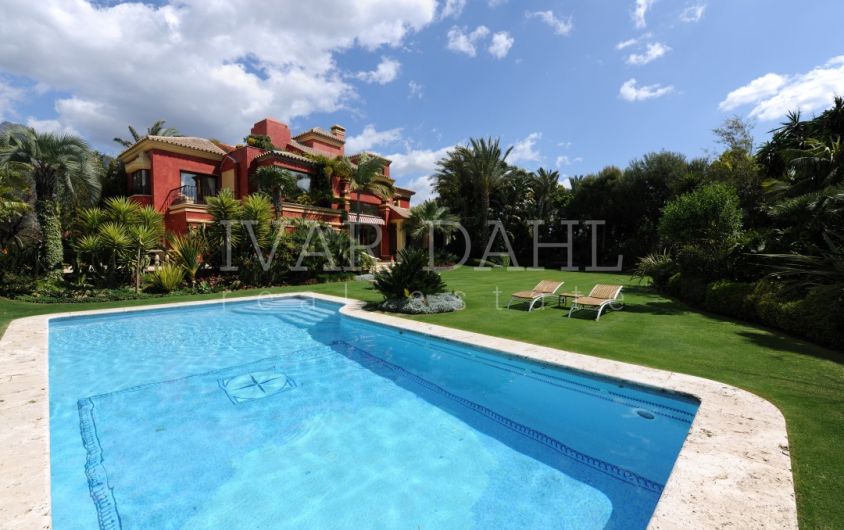 //media.inmobalia.com/imgV1/B8vEv5Xh8DZJ8zA8HsKlVQQovHvPS2nS1REiasNjjf37J7WfKOkiQxSIhRrnU2OBFkknCXNFUkYS7Hh9o9IZ_QJ9eIkyovPQwQkEcfv3RXkl2aG3o4rTUjygNnclTDtFMJPqSjaHP8_DOktK120hei5BWzJaMynZYcjyDuUqU53q5Ll35iGe6R6yi9qI_9i_vXzqh8tqrHLXk4B~6P3VTtNncC4sres6Oy33JgBYIA_hnInLbzt0OeFGjjzGSEeWmS5ySTRYWuXTQ4Olkelhg_d4N6DQ20Jm1EF8T~MvU7S86t5~E66FnxJBMigIJFxdx8s-.jpg
//media.inmobalia.com/imgV1/B8vEv5Xh8DZJ8zA8HsKlVQQovHvPS2nS1REiasNjjf37J7WfKOkiQxSIhRrnU2OBFkknCXNFUkYS7Hh9o9IZ_QJ9eIkyovPQwQkEca68egBCa9CfoSuTeWqvF_Kh1aklQsqR4r_xzBUBUCOEYQYFVrr3N_K4afdDah_XbPFAOpHomNXtsNWDpus1JPhLIDudmstPhWNBLFA9FfFU6j~RvOdp0nkmF17LLV4mExsnpqhHGbuXnDRLmqra1Kk4X68S6c~ZZp4RF9PAZ~O9uvNO7wW_gwFgehYqEoP5p91FGF__EKOTjkm6yN~CWQkGe~1vOXI-.jpg
//media.inmobalia.com/imgV1/B8vEv5Xh8DZJ8zA8HsKlVQQovHvPS2nS1REiasNjjf37J7WfKOkiQxSIhRrnU2OBFkknCXNFUkYS7Hh9o9IZ_QJ9eIkyovPQwQkEcaDC6aNIkwKM9sVA_Pk5gnNsOhhtQ_wm6MNEHvK_P63T049YZmmDoM7mW3PHBYgmSR0UyoroxmulpQkz6Y29YFA6ISXwxIFt9HyxDflMm_7ZYRfhKJOdjSa6PpPfGBBrko26iE__ST1Ijtd1gS6OdamFR_FcvqKFy2yEHjH_9nSVwueSElXsuDjvJG6rY022sZ81ZpvciXfSXEqPMXoDgb0xuyCJGuM-.jpg
//media.inmobalia.com/imgV1/B8vEv5Xh8DZJ8zA8HsKlVQQovHvPS2nS1REiasNjjf37J7WfKOkiQxSIhRrnU2OBFkknCXNFUkYS7Hh9o9IZ_QJ9eIkyovPQwQkEca6_49JmdzUZWIqtvOCZQvjV98ugcAUpP1wo65fqPnDt0Aar2vGNp3G1hYg~kR~xcXVGoUFQv6EodbjO_N5rrx6DYWr1Sc5mBstK9rhILlvQwN3LjMTm8AWABaicWLGmYe83J9BiqIAAk8KEdYPms0mSlU7bekqaOay05Qrp2lZgTo6qZA09_FTIMJydSbndNA4GLL2WcUUY~w4NisHZKYLhd6~EFLs-.jpg
//media.inmobalia.com/imgV1/B8vEv5Xh8DZJ8zA8HsKlVQQovHvPS2nS1REiasNjjf37J7WfKOkiQxSIhRrnU2OBFkknCXNFUkYS7Hh9o9IZ_QJ9eIkyovPQwQkEcfoW11LxNIaNT9aAHMBXN4eSAzpmKERqyYBH25_Jg5HmHIzuvRlVrxRZi91VZgJlpSo5O52jNLVRJLEXpbc2_W0BgkR_C487uaqzoqqBOcDVNq4ILkuVCE~KFnlmvNhi_gKbLG0fvjSfZU0lY0cFP03j4ekXFjdAIkZWiwTcAf6Z8vdHOAdl9SIC3ARMb2wFavncY7AFGUxWep37Ght64lCZFJCl4lc-.jpg
//media.inmobalia.com/imgV1/B8vEv5Xh8DZJ8zA8HsKlVQQovHvPS2nS1REiasNjjf37J7WfKOkiQxSIhRrnU2OBFkknCXNFUkYS7Hh9o9IZ_QJ9eIkyovPQwQkEcasaOmMbZlnhsqwgQ9SjvJFRBXUfgWucBEdpXBqg_jzT2USfY0De8Weq4JGcGVNHuXv7rWW_J~u_u5thamkhpTBf9ev7sphaFATLE~G_AEha~HxCilRoyHGN55eG1Ksa7oDCtlduyEYLyUvf~89mKbY6AZwkNxNe1wudDIF4iXpncg7nqlTLzcbd18e_Fdsr89PbouysZWgiW1UMvyDWK7GPlfLl7_s-.jpg
//media.inmobalia.com/imgV1/B8vEv5Xh8DZJ8zA8HsKlVQQovHvPS2nS1REiasNjjf37J7WfKOkiQxSIhRrnU2OBFkknCXNFUkYS7Hh9o9IZ_QJ9eIkyovPQwQkEcfv1nt6Gze~agrBCdsS5V0niZ4RVWEFRzlSYODbq1QeH46oES1u6sPiroEp718I62o6ogUG88OEUOAmfPBxq4jQDqs4p2kxbTbuZBPI9o02dRS7PEr0~5e1xN~1r2gC1lixbLJcV73pVwk_3GrmrQGhjhtycv17YyA5slqeyBXPGYCjA3QdBrkj2Absu9JvykCFo8y~kkg5GPRMLcVneohYPSLhQR2g-.jpg
//media.inmobalia.com/imgV1/B8vEv5Xh8DZJ8zA8HsKlVQQovHvPS2nS1REiasNjjf37J7WfKOkiQxSIhRrnU2OBFkknCXNFUkYS7Hh9o9IZ_QJ9eIkyovPQwQkEcatKUbqyEvC0_loiBQT1mO3WZseZFlfRfApnIbodwwvW1Ox23QgXwyduUwWfto_13f0grv64Eh1Tf6G2NDedpfUEO6ZpPXt90zlGWckShJ2PSDi_UoaJPMlEgkOhMMnKx2stDoowsbHZunuAIH65X_s1U7tNiq5qsUZ6EauP_X6JqtH_cQldhOcFr9KW~2v1~sUBB57lkgnEcSyk_sbLlgWG5_3_l60-.jpg
//media.inmobalia.com/imgV1/B8vEv5Xh8DZJ8zA8HsKlVQQovHvPS2nS1REiasNjjf37J7WfKOkiQxSIhRrnU2OBFkknCXNFUkYS7Hh9o9IZ_QJ9eIkyovPQwQkEcazDWNQfstwyWY~6g~GmjFqcCjNdsG_RTBKCqIhMu3MrmH7~w_wcs2iaWXuhsdjdjrumXMrj0ptg69JMZiKSUa3M8v8Cz5Bm6XSyUUd~1QjIA0_Po9VFslYSzytF6XdcZ~NZXcmAx7scDrmsmbzvZfwijjxU120CYra6W5bhBRfnCuzfG6nwvCJxnKWZtiF4QkxfoeSn1GmlNk3r2GQIa5sEfrYPPo8-.jpg
//media.inmobalia.com/imgV1/B8vEv5Xh8DZJ8zA8HsKlVQQovHvPS2nS1REiasNjjf37J7WfKOkiQxSIhRrnU2OBFkknCXNFUkYS7Hh9o9IZ_QJ9eIkyovPQwQkEcahoHnCT_HNbL4KxSt8AeOJcN4ir48Zs~oFjiAydgUzZZ1autmeAIBZmKgzacdc~R6PfRgC0TzUVgH8d9MJ~Ck3zmG5su5Vd6nK_Vc_Uu7DQFUNiwJ8DaywSxpwnTTENOYITYr~oavUwlTp0lR7PiSYWkWP7xGB0vsQsJFhMTbEr_dzwzDdiYafsiOr0Xy2ljJjLD4mMYYDO04FSo0e3WVTm4G7AQK8-.jpg
//media.inmobalia.com/imgV1/B8vEv5Xh8DZJ8zA8HsKlVQQovHvPS2nS1REiasNjjf37J7WfKOkiQxSIhRrnU2OBFkknCXNFUkYS7Hh9o9IZ_QJ9eIkyovPQwQkEcfkWPpHf1lAl3yOZU_x79W1wSFN_E9WqFJkt9JcEwp4K86wNW4XshmyykuxVFoMTwbFHbKK019gHn~sgRI76XFZDMZWBszsRMUOV5lw3SpgVoNjTkoA9BjACYkclv3FZ3utzi3I2tu4Dv3avpnOfdlZxtySqMcr0uebPiUDsHrm4qJpilGz6XE_wVXeAYxm64rYPx6CLvExRrop83Veaju9LDqISnKk-.jpg
//media.inmobalia.com/imgV1/B8vEv5Xh8DZJ8zA8HsKlVQQovHvPS2nS1REiasNjjf37J7WfKOkiQxSIhRrnU2OBFkknCXNFUkYS7Hh9o9IZ_QJ9eIkyovPQwQkEcalW88yUAH3G72RMS_mntWVO_NXFd3pQ7dfKAj2YbyLECYbI~uDUM__aQbrh4FDTVOG0d~Cae3xCW_KS~C~vflXlWkGty~NgCgeRLb8xmgohNgCx7HB8Wy2dDYguiFYSIXIugq2YfvUXXG3k7eM5WcsduiVfqHTefAJFDdVB5YtfqnSJUug0jNl4q9gno0OafOsV_8Qmw2t_4dna~oXlhSVRzYju_5Y-.jpg
//media.inmobalia.com/imgV1/B8vEv5Xh8DZJ8zA8HsKlVQQovHvPS2nS1REiasNjjf37J7WfKOkiQxSIhRrnU2OBFkknCXNFUkYS7Hh9o9IZ_QJ9eIkyovPQwQkEcalXBDCHt27lJiyRBUNRq8hINyPCKC0YzdFTu6TNOxxjgnshKkQWbomtwbjAlaN4ELwdV~3dAoyszHB5vJGeCjp6ksDcLvQ6BklSp1Xq11gzqxg7PLG9X8NoqBnwb_OHBs54tfcGr9hI1ocOomCyCcxeEhIn4Q1BYPv9KihrVNC83c_EadEDwrqgtSv22FYwpU1~CB8ANP1KNLN1F0~UEoY90jkmVWw-.jpg
//media.inmobalia.com/imgV1/B8vEv5Xh8DZJ8zA8HsKlVQQovHvPS2nS1REiasNjjf37J7WfKOkiQxSIhRrnU2OBFkknCXNFUkYS7Hh9o9IZ_QJ9eIkyovPQwQkEca8NRKyeWwM2tNLJlyo9lTQ_cfV9NNrxGbGQS7tFX_a1YfclQ_V9z~7CxsKD9Hj2V_3Oa5VYWKP5l94xJN81CiIet0pyhEVWMqq4j4E5wblP2gFsnCnj2ifbTRNsBTXwjNaw3Nimnu1T2tYM7RyImEY_C9aQFqOLb9~OxGEUMXeFfI0J3tC8SVYvHymtaSK_3ZVyKXygl2U5NCHLVccMjaxrw9AQhPI-.jpg
Price

4.200.000 €

Ref.

4889

bedrooms

5

bathrooms

5

Built

1.229 m²

Plot

2.029 m²
Villa in Altos de Puente Romano, Marbella Golden Mile
Villa for sale in Altos de Puente Romano, Marbella with 5 bedrooms, 5 bathrooms, 5 en suite bathrooms, 1 toilet and with orientation south, with private swimming pool, private garage and private garden. Regarding property dimensions, it has 1,229 m² built and 2,029 m² plot. Has the following facilities pool view, garden view, close to golf, close to sea/beach, close to town, close to port, close to schools, amenities near, good condition, air conditioning, underfloor heating (throughout), alarm, pets allowed, fitted wardrobes, lift, guest toilet, sauna, basement, marble floors, covered terrace, uncovered terrace, dining room, separate dining room, laundry room, living room, utility room, kitchen equipped and unfurnished.
Features
Close to town
Close to port
Close to schools
Utility room
Pets allowed
Marble floors
Sauna
Basement
Alarm
Dining room
Guest toilet
Kitchen equipped
Living room
Amenities near
Underfloor heating (throughout)
Laundry room
Covered terrace
Fitted wardrobes
Air conditioning
Lift
Garden view
Pool view
Unfurnished
Close to Sea/Beach
Close to Golf
Uncovered terrace
Separate dining room
Good condition
Similar Properties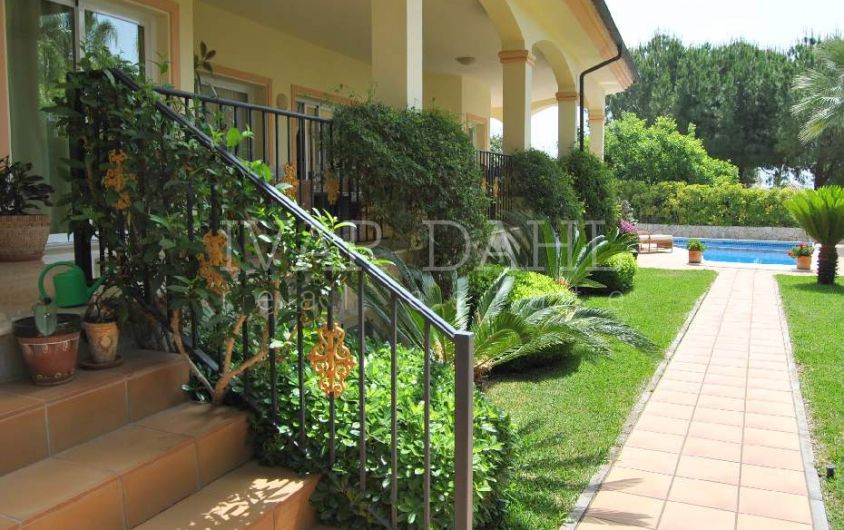 A beautiful South facing villa situated in a gated urbanization, 24-hours of security. Park like community gardens with paddle tennis and small children´s play ground. The Villa consists of entrance hall, ...
5

bedrooms

5

bathrooms

540m²

built

1.042m²

plot
Villa in Golden Mile, Marbella, with beautiful sea views. Situated within a gated community with 24 h security. Very near Marbella center and beach. A short drive away from Puerto Banus. 4 bedrooms, 4 ...
4

bedrooms

4

bathrooms

470m²

built

1.186m²

plot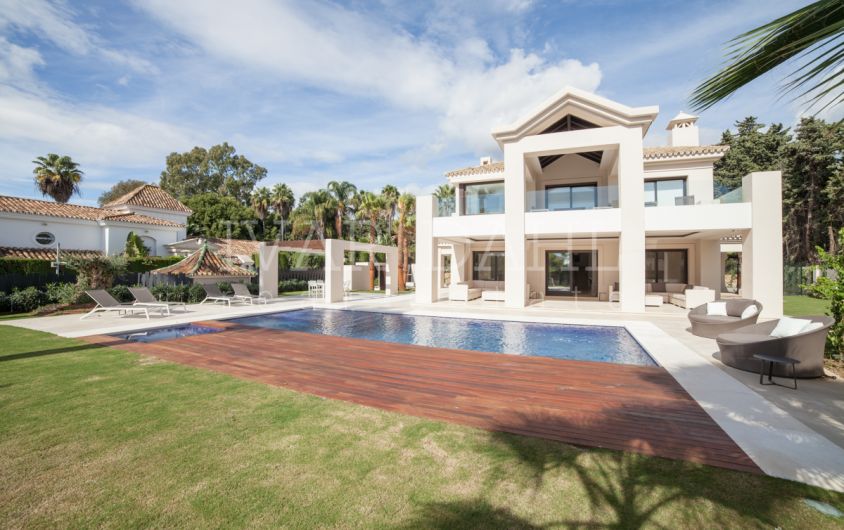 New luxury beach side property situated with in an exclusive gated community known as Las Torres, Marbella, Golden Mile. The south facing villa consists of 6 double bedrooms, 6 en-suite bathrooms a guest ...
6

bedrooms

6

bathrooms

581m²

built

1.158m²

plot
5101
Price

Price on application