Villa in Urbanization la Quinta, Benahavis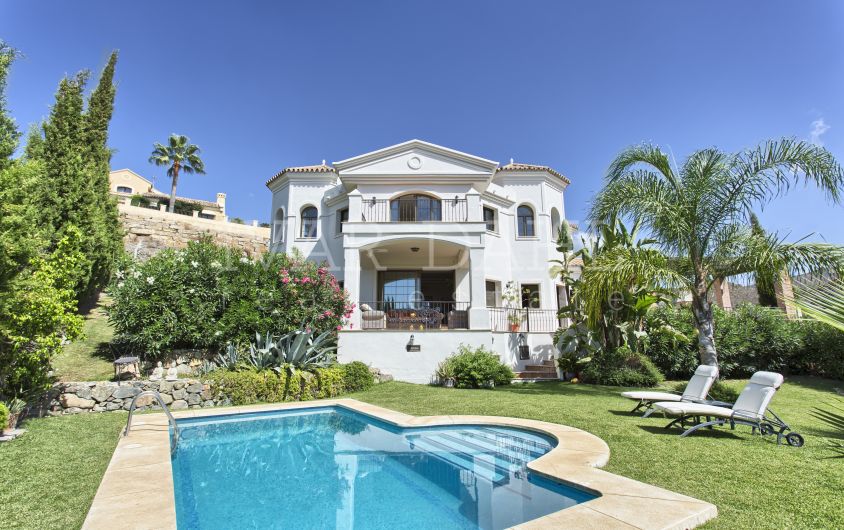 //media.inmobalia.com/imgV1/B8vEv5Xh8DZJ8zA8HsKlVQQovHvPS2nS1REiasNjjf37J7WfKOkiQxSIhRrnU2OBFkknCXNFUkYS7Hh9o9IZ_QJ9eIkyovPQwQjs2r2~sP5BKvncGWN4iCkRZTWvzEe72u0_0h_zen5MU2pUEhV1vYNrGiQOjgfMSyz466HYM9A8YbUNP3oM~pxnE8RfWbaeBjgx1EU6bfQyVmTjcnNgdqpSvadQLHsvCFjqaP33e7X1P1T4gZ24pHHsG~xJi9adRTfLtnPkmjpplwk3VUjxoG7Kpaf3vwdd6u433nSH~dC~g5~PILEQ4wJbiY7ICyN~DeI-.jpg
//media.inmobalia.com/imgV1/B8vEv5Xh8DZJ8zA8HsKlVQQovHvPS2nS1REiasNjjf37J7WfKOkiQxSIhRrnU2OBFkknCXNFUkYS7Hh9o9IZ_QJ9eIkyovPQwQjs2rcXyGgDfoSC9LdDVwbbt5zn41Gu551sXSiAuEobcsY_5us3f1SMy6dCaGDKRf3TJU1STjUlu~mBxXvYqTTeMNfEb1LOHW8z~rvv_xPPAJf13kBQMe1DAXQ_oi~WIaHPQkbV2~ElN3juTdS4L94plfseJ9cA41wzU1X_QiAV6583JsWXLVLTin6HLmcEMm4a~_KTiZ47x~3TO_MQVlFcRRRX9NIBAY4-.jpg
//media.inmobalia.com/imgV1/B8vEv5Xh8DZJ8zA8HsKlVQQovHvPS2nS1REiasNjjf37J7WfKOkiQxSIhRrnU2OBFkknCXNFUkYS7Hh9o9IZ_QJ9eIkyovPQwQjs2uk1s~QVi84pw7WI3VcDBxeDxzVhD0AhCTDxeaLjmgwKkyK1WJK8zZqo~Btd9wXiRyeO2y0gSfEIuUwz1RLa9k7zHdkHOCXxCLZY~8VKhEQJp~M~BXHeR490rvygPstKzuPPOSlOKeYpoDRODPVRPbS~GtKt0fKS6S5sk31395aQwmsZT41p5TPPbofbGbduZQvM8IWGoMx__lkmb_oDA7417JYf6iw-.jpg
//media.inmobalia.com/imgV1/B8vEv5Xh8DZJ8zA8HsKlVQQovHvPS2nS1REiasNjjf37J7WfKOkiQxSIhRrnU2OBFkknCXNFUkYS7Hh9o9IZ_QJ9eIkyovPQwQjs2r26KTnVYrwqSJiApNw~w2hEHot~nejIHOsQV6TmEvTARFSl19HpVQ1f5KjXkp405V32IBpufsQTssvaZyT36R2HAFbzvxfsBCRCTO9BsPlApCPIHa5EtqNqS68eJNN_k~qwuJSazYgQWAhTHbPFEsB~9XnvHgBmyydSB25cOY4aat~7JodKHTUXOpTnokSS3PNDIGXoSk~y37S3osLql8Lfg8INhQY-.jpg
//media.inmobalia.com/imgV1/B8vEv5Xh8DZJ8zA8HsKlVQQovHvPS2nS1REiasNjjf37J7WfKOkiQxSIhRrnU2OBFkknCXNFUkYS7Hh9o9IZ_QJ9eIkyovPQwQjs2u4~enhCBeELP5J0UiocpnDeWGiLS7Y9pqqU~_LE0JlxbVza~Gf5oaSf7IukwLxF3GFNGrNNhjASMSs4meRpXwKZ7Dn1yBGSNKESeTPlT3SgEEW~W14moWkkIu6GjRC82i~_y258nK0w4SPcql7iPZ0CRiWB141hxO9etdRpZo5r3CUMFT3xICjiXCE8Dat4ZuWKnKT6nBpgIYnQPJ5LyFOWqAVQFsc-.jpg
//media.inmobalia.com/imgV1/B8vEv5Xh8DZJ8zA8HsKlVQQovHvPS2nS1REiasNjjf37J7WfKOkiQxSIhRrnU2OBFkknCXNFUkYS7Hh9o9IZ_QJ9eIkyovPQwQjs2rnpA3qH4PFWR72MOnTGZKAdtDj2C8qoI1EKiJwBxOpTwqxzXfxK6B8t76rV02z396z299janRrc29yLxocJ9Z7ffawklGpwnWgbEXkgK0uMb9WUAPGMr4cAgdZyXGwmt2tI5e_qVtK~yEhfrGu2mVtJXc8QTUe_79VeKzsxIO6PFbvzg5SXfMapfIBtipNMR8qR482pEU8T3NOV~0nh4qJvFJglE08-.jpg
//media.inmobalia.com/imgV1/B8vEv5Xh8DZJ8zA8HsKlVQQovHvPS2nS1REiasNjjf37J7WfKOkiQxSIhRrnU2OBFkknCXNFUkYS7Hh9o9IZ_QJ9eIkyovPQwQjs2r29eS63Nf3bxfI1f~Ed8dLNNQ~LEXzcNXagWx6xtdiHZKHN09GRRAUg5gUV~UvY2GrdqRDu0Y2LxiKG6xx7Pq477NIBNMDi6uWaYeCcI1aPBPkm~lhs3oWZdP2fiGuRRHzwjCJyt0BeU7jF5nJmK8fgQ0HK7KHPiTTrCazNIcs7_oD_4QuzsSYxAi4wouQ7xw2NusGB4xiP0NHq1Rk57o5HShMK1Bc-.jpg
//media.inmobalia.com/imgV1/B8vEv5Xh8DZJ8zA8HsKlVQQovHvPS2nS1REiasNjjf37J7WfKOkiQxSIhRrnU2OBFkknCXNFUkYS7Hh9o9IZ_QJ9eIkyovPQwQjs2r6xT6PBHeMsVdLDsuIpR80gKweS_hcMKqeWhZKn7jrm5GiZRKii_joUc~IRYvGC7deZjwpY3i8fyGZu46btM7B9m5AJ1Lr3l1Jm_ZaARcyayOcsGoQBEU55p_ipdtzPBxgsigGlAxSOpKSvYDZhQ64pi39FgV1ahjCd2CABz2m78tKswlWRSEI2kX9wnB6c2KfnPQVBO5Asng0XGko0RAiWzoS9fT4-.jpg
Price

1.299.000 €

Ref.

4890

bedrooms

4

bathrooms

4

Built

293 m²

Plot

1.100 m²
Villa in Lomas de La Quinta, Benahavis
Villa in La Quinta, Benahavis. beautiful and well presented villa with 4 bedrooms and 4 bathrooms. Large covered and uncovered terrace with BBQ area and private pool. Nice views to La Quinta Golf and the sea.
Features
Utility room
Fireplace
Marble floors
Dining room
Barbeque
Guest toilet
Private terrace
Kitchen equipped
Living room
Sea view
Mountain view
Underfloor heating (throughout)
Automatic irrigation system
Laundry room
Covered terrace
Fitted wardrobes
Gated community
Air conditioning
Unfurnished
Uncovered terrace
Good condition
Similar Properties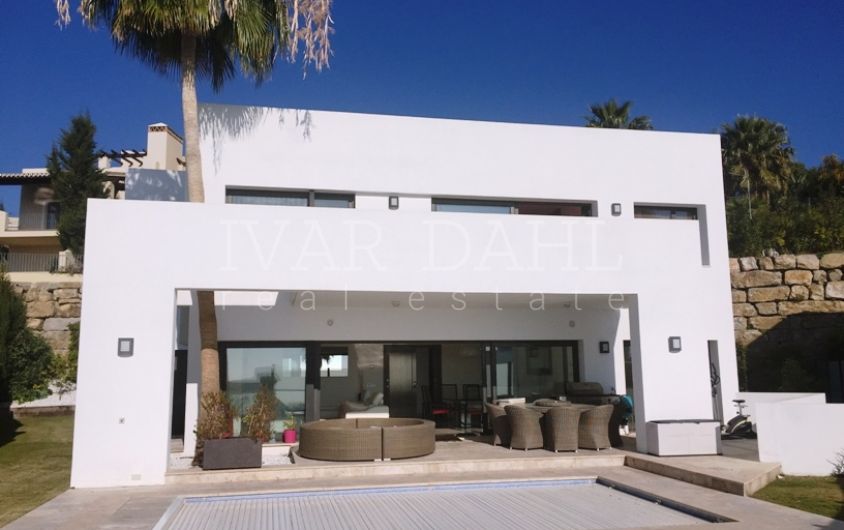 Benahavis, close to Atalaya Golf course. New, modern style group of 15 houses situated on the first line golf gated complex. A distinct and exclusive product. The house is on three floors, main floor, first ...
4

bedrooms

4

bathrooms

245m²

built

655m²

plot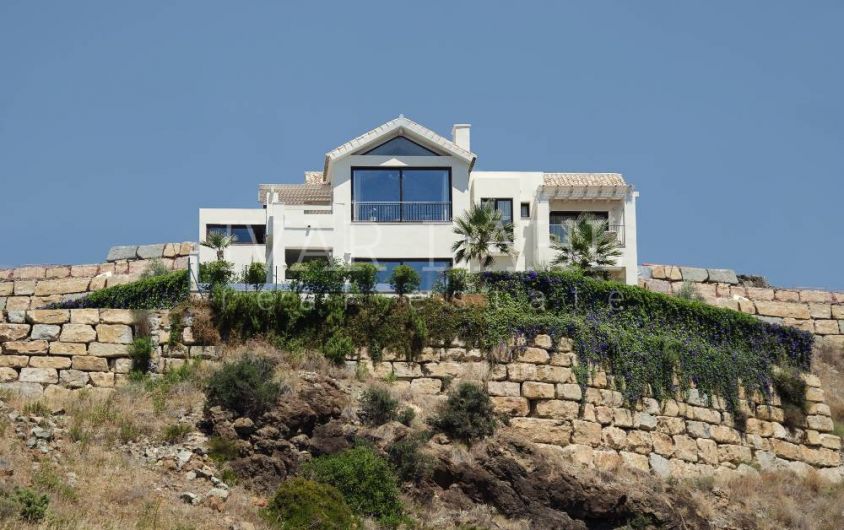 Benahavis, Marbella, Villa with panoramic sea and mountain views in an exclusive residential complex. 5 bedrooms, 5 bathroom, separate air-conditioning in each room, electrically heated marble floor, alarm ...
5

bedrooms

5

bathrooms

277m²

built

806m²

plot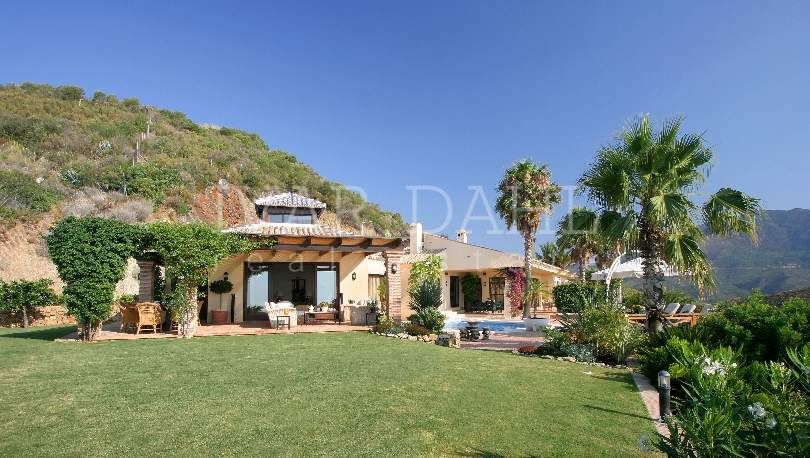 This estate is only 1300 meters away from the cozy village of Benahavis, and 6 km´s from the beach. A mountain- and countryside property on more than 11.000 square meters of land, about 275 meters above ...
4

bedrooms

3

bathrooms

327m²

built

12.537m²

plot