New villa in Elviria, Marbella east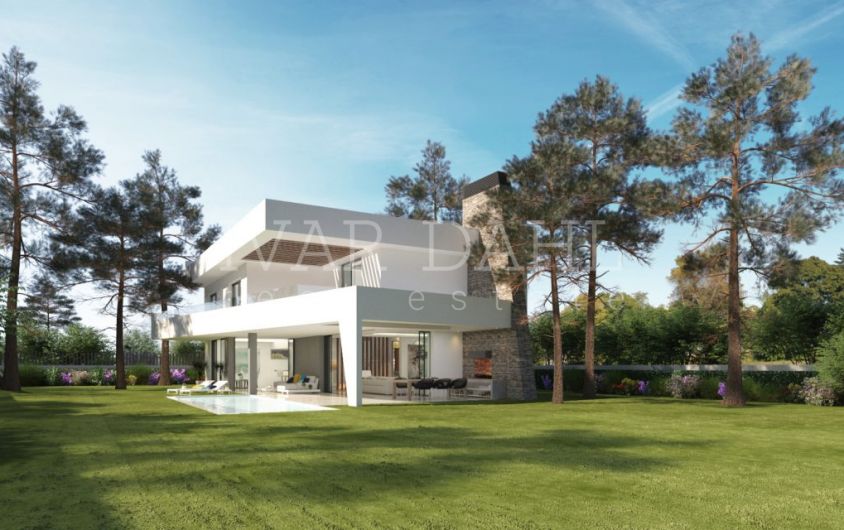 //media.inmobalia.com/imgV1/B8vEv5Xh8DZJ8zA8HsKlVQQovHvPS2nS1REiasNjjf37J7WfKOkiQxSIhRrnU2OBFkknCXNFUkYS7Hh9o9IZ_QJ9eIkyovPQwx38eEiDAdvoZ7ChPED6tNM3IISTz7PSj_b0bRwVnW22vbPcAFfAXbie3d3KwlMgicJ0t~kcGY40twnovwY~luVATRT8AjiNNOKN9T1Vb6QIcVSITqGKlq~I8ypy07_gdC2qRXXWItCAZXpcNgrYz3eeMPqPKH_IO~b6PZTK0z6h55TcN9vIljH7bat4nSH8ZESJj0hPlFp8NegOzMq8TnPLEVACmY29eVk-.jpg
//media.inmobalia.com/imgV1/B8vEv5Xh8DZJ8zA8HsKlVQQovHvPS2nS1REiasNjjf37J7WfKOkiQxSIhRrnU2OBFkknCXNFUkYS7Hh9o9IZ_QJ9eIkyovPQwx38eBu4RklFn198uIJbybNBKun_6VQGP2qgSQYpuJ~Gho5AUvpfBhjqqqAYV3SVrTj9kOzaQNIRkboirkA27iLKsMKrrdnGdVqYbZYmDJi15xi1ZPtCikxW~~qRdsEKo~IT1O47_wKXOO0~D_EYDMEVV66zFgggNitUQIWB3K3NQQ2ZTbog~UK3Q5w09w9LDR3uqUzTqNFo3QXE4iMzyM5Khie5RFw1EBQ-.jpg
//media.inmobalia.com/imgV1/B8vEv5Xh8DZJ8zA8HsKlVQQovHvPS2nS1REiasNjjf37J7WfKOkiQxSIhRrnU2OBFkknCXNFUkYS7Hh9o9IZ_QJ9eIkyovPQwx38eEiENpwhYuKsPPQ05uvCJFAofhQbTasvfV8Sx5NlwykX4Q~yAkApiphzcOfjtdEV0CDp0GvPML7xRwNyepFlsdQdxfff0~xqZgAQVtpXa_lFOW9gZPk4ylm1B5SqUxX53IoE2UtqrqrrALpmMoEIoXcBs~fwV9ZXD2keqxMhQgZomadTn8FpN61V4WOG5RSg0ImcOlQJUUt6FVDZmxVuMd9YuJ_oko4-.jpg
//media.inmobalia.com/imgV1/B8vEv5Xh8DZJ8zA8HsKlVQQovHvPS2nS1REiasNjjf37J7WfKOkiQxSIhRrnU2OBFkknCXNFUkYS7Hh9o9IZ_QJ9eIkyovPQwx38eB4opAFPoEg1kKNH0vfvRrt7lpN9lPeOcZtH3H7MuHwNagnpsCxu57ui~4NciMWaaLMlEYoE3Za1pXF8Mp8k5ltxMzeTr15FJcQHlFpIVRGOG6mbTdS9f6kJJNwXSw6bflMiCMq0VvaKKsmY5h5g81oqQHhTtGy4rHfWCAofPpYjzLS2uKgnYXEosvSXSutuip4D6PG3j5~_jLceNkgXJ8YfMAF3N2o-.jpg
//media.inmobalia.com/imgV1/B8vEv5Xh8DZJ8zA8HsKlVQQovHvPS2nS1REiasNjjf37J7WfKOkiQxSIhRrnU2OBFkknCXNFUkYS7Hh9o9IZ_QJ9eIkyovPQwx38eEIfL61xvFhshsN8PIxQUXLmdn55jxD~let0XhfoOnjQDDOHIODQLOZxA9F3_uYtM4CkQ7Wa~JWYAM79SoAAZ8jfYE4f_WHTjoEIUOSlnPUVqsoA47ln7hfpJT_HypmihwbDvNxsQicQydOsJl3BowKVs8iuMcD5L~rCU_dCTJB~FJNNA_U6VSkCUVZxv_ahHK_8PqvfqT8mz_UppKEiE4HCRaR49cA-.jpg
//media.inmobalia.com/imgV1/B8vEv5Xh8DZJ8zA8HsKlVQQovHvPS2nS1REiasNjjf37J7WfKOkiQxSIhRrnU2OBFkknCXNFUkYS7Hh9o9IZ_QJ9eIkyovPQwx38eB8qEAB3U10ZUtxFgLeVAZNe7WQ7cgTRP77M6datT5AgJ_SlNAlRlWtyYqwM2LHmMMKkdQHvcZHW2SXrS~2iPkQhuYKvRxN_r_YshK9FbIoTivK5yd~D9EaY1h03ercsp2FJ9nmGLy2dHbZSMxKgITHk3uVQ7RfZ~lFIuS2wClr8lOE5XilVJFjfhtTAcG3DknVD0U8i8NuxOdnZ9mviI18o4TfyCMQ-.jpg
//media.inmobalia.com/imgV1/B8vEv5Xh8DZJ8zA8HsKlVQQovHvPS2nS1REiasNjjf37J7WfKOkiQxSIhRrnU2OBFkknCXNFUkYS7Hh9o9IZ_QJ9eIkyovPQwx38eEJEkHv9f_detcnQJhwMBcS~Snt0DZfm4MHo4MuDDJPb01Fh3Y62BsSbCjNTy80U~nWO6o_Ckyva3U4oFBmF0rTVEAnzcKRxnBMcnvWuj95IE4a7Cf6g2TakYT6VIG1JRiaDYvNTjox3hadneWiKsKLmTLYwHbHBRU0iRwltzzlAe_TvCI5DciMeFARMtv0Ji_l6Z5yALJJDVwwZ78kYTkfK_YtVlr0-.jpg
Price

1.195.000 €

Ref.

4905

bedrooms

4

bathrooms

3

Built

450 m²

Plot

1.091 m²
Villa in Elviria, Marbella East
The Villa is wonderfully designed and feature 4 Bedrooms with 3 bathrooms, large open plan living areas that connect the best of interior and exterior living spaces by the use of large windows, natural stone and top quality materials throughout. A basement to suit ones individual requirements. Solarium is optional.
Features
Fully fitted kitchen
Close to shops
Close to schools
Double glazing
Brand new
Dining room
Guest toilet
Kitchen equipped
Living room
Amenities near
Laundry room
Covered terrace
Fitted wardrobes
Air conditioning
Garden view
Pool view
Unfurnished
Close to Golf
Uncovered terrace
Open plan kitchen
Similar Properties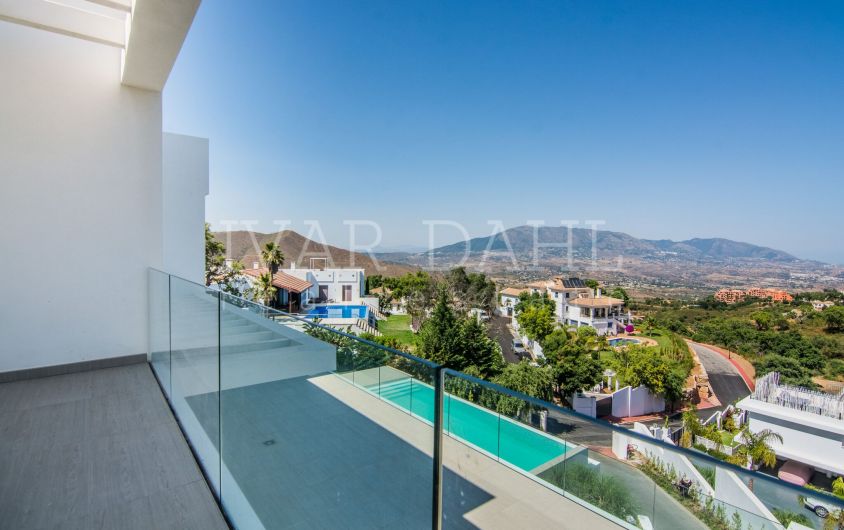 This spectacular villa has fabulous views of Mediterranean Sea and Mountains. It is constructed with high quality materials and technology in a contemporary style with large panoramic windows.New, modern villa ...
4

bedrooms

4

bathrooms

891m²

built

2.616m²

plot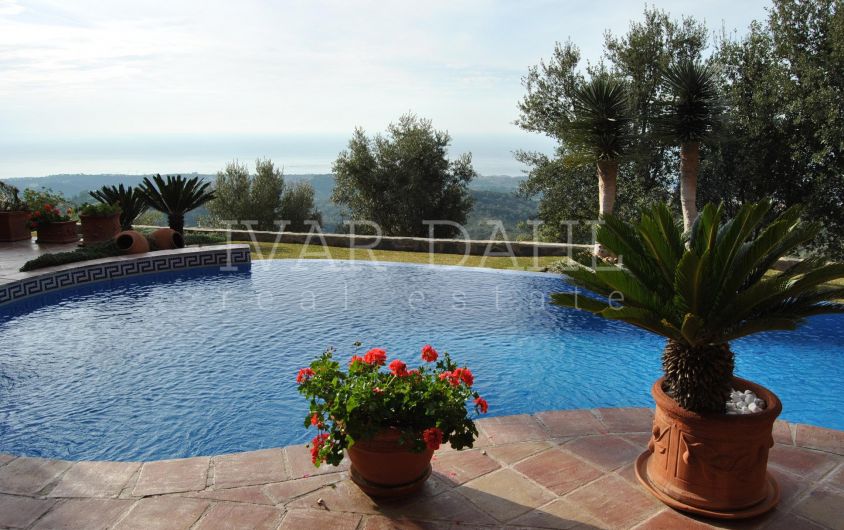 Villa in La Mairena, Ojen, Marbella. Lovely family home with wonderful sea views. Peaceful area. Constructed year 2000. 4 bedrooms of which 3 ensuite. Luminous and large living room with high ceiling, dining ...
4

bedrooms

4

bathrooms

500m²

built

1.170m²

plot
New South-West facing new, modern, contemporary style villa with sea, golf and mountain views, fully furnished by Pedro Peña. Delivery with first occupancy license expected in November/December 2018.