Villa for sale in La Mairena, Elviria, east side of Marbella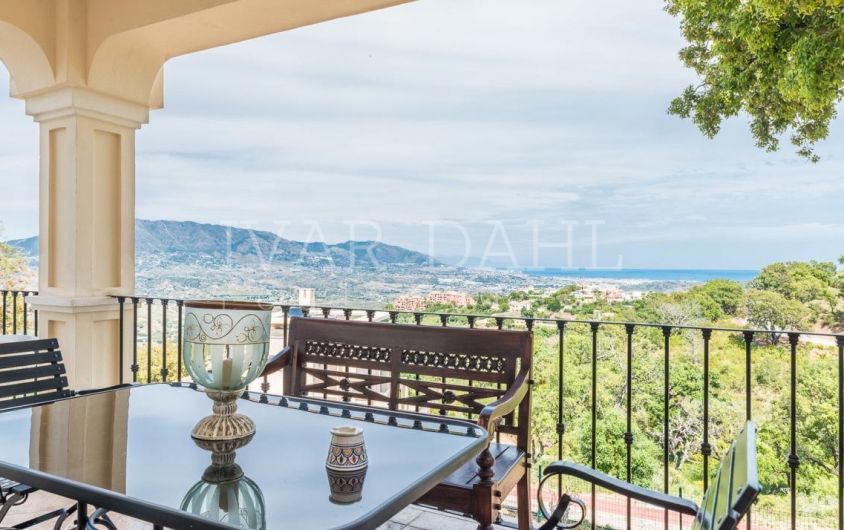 //media.inmobalia.com/imgV1/B8vEv5Xh8DZJ8zA8HsKlVQQovHvPS2nS1REiasNjjf37J7WfKOkiQxSIhRrnU2OBFkknCXNFUkYS7Hh9o9IZ_QJ9eIkyovPQzd3hehwPTXXOQZWmwdmnaN4pW5zrbATZoKOKG9MM23MD81482Yk4GVd_M5X~WJV~z32cVk~e1w6sg9YhzQjJafk0z4bPUNYnNuwouj6j_OvQnjqoa3vEJGPFCvB7E~8em5TtO5gMr10LHokFkikuNR9yWblGod9FYY043Nkl~pCeAbt9R0dml0YYYcERwhMWZbKPOkj9jBTNnojOrmIvEN98_8yZUpNaM_w-.jpg
//media.inmobalia.com/imgV1/B8vEv5Xh8DZJ8zA8HsKlVQQovHvPS2nS1REiasNjjf37J7WfKOkiQxSIhRrnU2OBFkknCXNFUkYS7Hh9o9IZ_QJ9eIkyovPQzd3hehhDmtc4XuiPSwDgBE3sFd9vvkqrgR4Qz3cA2yY7VbMJj~biCqyPhp9HYnEyHSZG7KuNz6aI5vpSYNyNRRLjBdl9khKM5Oe~nb6hRxeQP3fA~sW9cTXlfhXo0i0nUs1SqL1g3rMxApmick827gfabq9DeLe2h1S2Ojc3txr4LAUMPCqMY0h1sg0pmmJEjJman82WtMiq9dJp1jUE6jz0w4eOGTUI~Kc-.jpg
//media.inmobalia.com/imgV1/B8vEv5Xh8DZJ8zA8HsKlVQQovHvPS2nS1REiasNjjf37J7WfKOkiQxSIhRrnU2OBFkknCXNFUkYS7Hh9o9IZ_QJ9eIkyovPQzd3hehhEWJHrrG9f1jnSf74shRpZV3L49juEz2w1nCOeGMa4jjFgIJw1OodDpCRwxTI2p9Nd4UgUnHsP7~NeRPVMkVPg1A1BZ66QV3ia0D2FhE9JlbRsOdN5JBFJeI2jxX08ubHae9qFE4d3oeYXlDUJ~HjOhUrAa_R2WF8OS3Q5uTISm_JBZUHUku71Wr4fdTTgoAOi~uSYK0DiJyp0bFp_W~ufA0~8YM4-.jpg
//media.inmobalia.com/imgV1/B8vEv5Xh8DZJ8zA8HsKlVQQovHvPS2nS1REiasNjjf37J7WfKOkiQxSIhRrnU2OBFkknCXNFUkYS7Hh9o9IZ_QJ9eIkyovPQzd3hehuxw1BEW1orgjimsNAl0z5UNThglpMt36OF2jyZmvL~2HX~FcZNSZTmuSdKobMZayBWejV4z8YpZofGHQrW9ofBPFt1QAu7j5V8F1EroD8i6jMcu_3n86vWSE8Bee63WJFalWBHMcwWUiPC0L6VF1irnABa9kw0gWZ4cHRd2uZD9mpUogATdMATzQYyceNHgc8bEJjFEnY4PiJaaBwHk0GKoJORuuU-.jpg
//media.inmobalia.com/imgV1/B8vEv5Xh8DZJ8zA8HsKlVQQovHvPS2nS1REiasNjjf37J7WfKOkiQxSIhRrnU2OBFkknCXNFUkYS7Hh9o9IZ_QJ9eIkyovPQzd3heh7bKSi3j5GexqfAKsyjkvd9y4C7ADzQaezMlrJYsnL3FQGIhtWGokUuzXqfjwJpg6NUPMlVNDVA0Gnkmbd9RXN3NBdkuMFJ~4MMHF5QEFRCI9IR18sva2wdCm7w56QHLUbudVZ7gBgGJxM96aRN5bqceQLS9OJtyZ8EU3JS~SYObwtKOJGzyuHcvECEV5Vzu_Pjal~Sg_Oj3svzPx_Evp3LSC8cTKA-.jpg
//media.inmobalia.com/imgV1/B8vEv5Xh8DZJ8zA8HsKlVQQovHvPS2nS1REiasNjjf37J7WfKOkiQxSIhRrnU2OBFkknCXNFUkYS7Hh9o9IZ_QJ9eIkyovPQzd3heh0Z_mRU7OM7kCjNwYWC42APgXEdwNxUFKHJqRNL0xteFoctUSYVA9OYDdRJc4pmnGY9ad_tEitxKwgUF5A5fWVF7k9iDHLW1pNYRDmsaSqIjbB1AQX0bNAZxyzjfmPJD3EaWcIp8wpgvG_C9DrkLOZ9Bd0R89AxhX92tQ9U~qfPO8Z9rIaHElobn7sPRR~JNV_o1kFwHklywYrnoqi4GuzCwghScq0-.jpg
//media.inmobalia.com/imgV1/B8vEv5Xh8DZJ8zA8HsKlVQQovHvPS2nS1REiasNjjf37J7WfKOkiQxSIhRrnU2OBFkknCXNFUkYS7Hh9o9IZ_QJ9eIkyovPQzd3heh1CJrBmge3ET3VDwR0vz1gTUo6p0HFZ3EckAGrCqkk5VZQBzfO~i1Lw4hjUx46NEx7BGr7Hgdm_toJxwAbhitJouFNHE25sI4OrGopSdSf5vHrv1VscrcEsNc_ahoQYHfYGgi1W~u2FZNijmsIb7x0UGxs3fLVuUx40h0~kMuEmlyfliw0GTB5tVWU3I71JkgSOY_seS8elDAEYWkNS_C94B_~8kCo-.jpg
//media.inmobalia.com/imgV1/B8vEv5Xh8DZJ8zA8HsKlVQQovHvPS2nS1REiasNjjf37J7WfKOkiQxSIhRrnU2OBFkknCXNFUkYS7Hh9o9IZ_QJ9eIkyovPQzd3hehvg1r6xLVaBzMbwHXU_QXk6ATrbz6OndPOCbGZc_xLjXMVOCn6EH7Cwqqu6RnPfg8C8yBQjl4wPR_O44LePamOcY0xPlbzFs6iXLTdxUXb0YffDVy0J69EnQtw1oS_zj8mgdm045I9frlv1x0GiPqLrVAULSIMKm671oFpuBQ3KA85mLSnZ4eeDQEUlixLDowsJLNWjkRNQhaYvjG9_FdvCVeOowTo-.jpg
//media.inmobalia.com/imgV1/B8vEv5Xh8DZJ8zA8HsKlVQQovHvPS2nS1REiasNjjf37J7WfKOkiQxSIhRrnU2OBFkknCXNFUkYS7Hh9o9IZ_QJ9eIkyovPQzd3heh7YVZTAHf0VLWDXfkPKBA7rw_zfYX51m6eIkuNmLAN8UB7Dd9rdX65N9JzjWrl7krMWg93cJTM44HRk2Dfic5IjT0dDJGhUkWRXZm~TOqx3nx~2g4uCx5adhzydnk24o23hSYQ7xranr1uKP1e3AN78__Iqhwnt838UbFZPt2yqDP967haZ3lJLkqliswF485emvkXvlj6bRlCaAV3qxBEzhFxdJBw-.jpg
//media.inmobalia.com/imgV1/B8vEv5Xh8DZJ8zA8HsKlVQQovHvPS2nS1REiasNjjf37J7WfKOkiQxSIhRrnU2OBFkknCXNFUkYS7Hh9o9IZ_QJ9eIkyovPQzd3hehr7itrJM2JChfJQbKujqsyGw791EpUgeM~PajaHvRfglQOL9XWdzkirYM~tJT13~eysKViP1F~bfjqKENTJOPAfAmCOImmUJXDFSTM55PD_2v~ejkJdlStbObTCYkf0_Qj7UI90lJ9PeJrMxFbL2icNUPxQl9_7rsyevum6z_fuLfQQFsZxFTFR2rk3Q4pQGld5fk89U1jpnhpYv~uX_9cPYlSgT6U-.jpg
//media.inmobalia.com/imgV1/B8vEv5Xh8DZJ8zA8HsKlVQQovHvPS2nS1REiasNjjf37J7WfKOkiQxSIhRrnU2OBFkknCXNFUkYS7Hh9o9IZ_QJ9eIkyovPQzd3hehRBL6H35xRIV88G01crUEf0wNtwiP_FM2TPj57zPIiZY7BsZ2xopDZFnuKS6XyZHk_W88BwjoylSSTzomqncC~3ruNYEiiZhN3lvhO0ba~MkTkrlS_9HeFgp9T8JT6bhdbHF87dnnTRvEQlaZlxg0fawDpK26miz8LnnCl_cUZCbjJZ6nhUjbcUUyCMzJuSrirVSUDvEROY7a609K7mNIuO5YHkx_s-.jpg
//media.inmobalia.com/imgV1/B8vEv5Xh8DZJ8zA8HsKlVQQovHvPS2nS1REiasNjjf37J7WfKOkiQxSIhRrnU2OBFkknCXNFUkYS7Hh9o9IZ_QJ9eIkyovPQzd3hehUjf8ELmQMZdjysUWAnO1PzjuctpGhVkv3wWoQ2EzbpaylWAbFUtyma7DHnbU_XMaqTB~dNDXmJZ0bnqrLxilSipJeQUoSYJenmtClnGxvZTQDjkPZ6JsciX2_uVx0LfH4XlOdQrG2JtqVHut_XFqR0WoLNLhC~zPKgB2HpFhBBiapRCAwG9mYNVVGfgKtyyxT5JjUz7FuyGEfbsnjCINJ0XodHOwE-.jpg
//media.inmobalia.com/imgV1/B8vEv5Xh8DZJ8zA8HsKlVQQovHvPS2nS1REiasNjjf37J7WfKOkiQxSIhRrnU2OBFkknCXNFUkYS7Hh9o9IZ_QJ9eIkyovPQzd3heh7ZKcQojGYNEaD1F9OvBKaxcy3soJiPwXMqPbdLIRNA75QvYBhY1H7mbeWaXgkDRPZbjVd~1hyiRPyYUGgZaN35VGu24dPnJ8p6k3CNjoZgi8Xdcr1QQwyOQrg44TWlRs7AnkI93uHhDk~HY6vxpiXgxkfWRbPFHUUXtKivtCC17~5SaDcqGcooOFNl24qw6T4w9UBinsRBbHMIIxfHy8bN6PgCgec-.jpg
//media.inmobalia.com/imgV1/B8vEv5Xh8DZJ8zA8HsKlVQQovHvPS2nS1REiasNjjf37J7WfKOkiQxSIhRrnU2OBFkknCXNFUkYS7Hh9o9IZ_QJ9eIkyovPQzd3hekhAgARju_Li2Q9071s94ye5zWiAxnhH3g4JWmEognZl0e6Z6FLgXq3jpBruANbCxfIzpJTBBfhdkKXWLaBX5_AFTgYhexPlzgamKZ4j4dCC1bMVxmmHgg5gHJzp1BzFEdgmLnj3hGVDlugq4J8AuUMUjgWfMzSTRvmB6QtpzpzkwayL6v13iDY1YOcT~Vhmz17J~4Uk7xpw7~twUL9AM3RLT9iTdNI-.jpg
//media.inmobalia.com/imgV1/B8vEv5Xh8DZJ8zA8HsKlVQQovHvPS2nS1REiasNjjf37J7WfKOkiQxSIhRrnU2OBFkknCXNFUkYS7Hh9o9IZ_QJ9eIkyovPQzd3heh~U4WX~XjfbPepgsHLFFJzla7zSIo29hCvZkRDv3741JiI3gHcDfqN7dZyBduq1k23EKGC1RTB8lr8JlRH870tZFY1mP2Mn3wNYVN37tca1Wjtm9gaAkSJ1CwGz8FtqSBiwiYFwItyrCn0LCX~AWKdQnCPUGVHSiyFr9mpOYpDz4AacFqgEgmutmfGkowYeoIW4Q~e65MUDRNWd8hORacqdAUXUXtA-.jpg
//media.inmobalia.com/imgV1/B8vEv5Xh8DZJ8zA8HsKlVQQovHvPS2nS1REiasNjjf37J7WfKOkiQxSIhRrnU2OBFkknCXNFUkYS7Hh9o9IZ_QJ9eIkyovPQzd3hek7h7wSYelL6u0f_M3h8DMdjS7cKZPPlDFx4U44SacrWWlpRfXEyRPKfhPas~MlfCMWDnizApMjPErIzrsnLQMsVeZrYwaDgIupUNKqywFId01cXavQyVEzCDUPYIyt8_uvlN_L4fGrgYLiV8Gx7iwNPBQvc2f1zveDqg0Bw5lc4XbBzVZafZIJHPJzalEmdAs0F~9illZ5JOw2tox9MqW9aMxgpgL0-.jpg
//media.inmobalia.com/imgV1/B8vEv5Xh8DZJ8zA8HsKlVQQovHvPS2nS1REiasNjjf37J7WfKOkiQxSIhRrnU2OBFkknCXNFUkYS7Hh9o9IZ_QJ9eIkyovPQzd3hehvinwKP38Hxn6c_r9dA7~wyPvxay_797or5EIRQ1xpoZBhmATCOTEDQuaGAOwI9gQsMhM3vr7e135AXt0lSd1PqpQLi4S5ncg1v3pokkwnmUbeVBCWopEZ90ujeBnXBLPKm9oK~iTAvY71gaOBEHXVWAygbXV8xxoWDD4Wyc1xkhk1Dsd9f_AyEPozBXASuXGH~QdsbkguiIrTeuQcdJu9~iLOO9Bw-.jpg
//media.inmobalia.com/imgV1/B8vEv5Xh8DZJ8zA8HsKlVQQovHvPS2nS1REiasNjjf37J7WfKOkiQxSIhRrnU2OBFkknCXNFUkYS7Hh9o9IZ_QJ9eIkyovPQzd3hehuzsLvgO~8ST678xrJs78QzzaJTrgW9JXmWtyKuS5PA_DKdvFsGv_D2daPzQyHC~SOii1m_cssnUG063eeFGDDmZhIchFfM3G2BCLt76jtJ0aHGFk1QMj3vJYDV6RgFsnVBVwfQTMUSnFo7APUb11o4P5Y6rYh5JoXsosOupi9wYsNswVvcugLQ8ax8At8nokkI98PycREP46GcB2qdoA~RP2I6b1A-.jpg
//media.inmobalia.com/imgV1/B8vEv5Xh8DZJ8zA8HsKlVQQovHvPS2nS1REiasNjjf37J7WfKOkiQxSIhRrnU2OBFkknCXNFUkYS7Hh9o9IZ_QJ9eIkyovPQzd3hek7ibiczcwC8N43LaPcSoEmi5_PnUBBar4R9tnXCkf3uUAS3DO0oW1mcZu3uY7pp0M93ImA1u9EJ1mSdspntkLEBjn_foS5TpcxcTAmuiQpaOgveOsndjwil_aKx_schJRpJCYkPHlpMkmiwnGwQzmrUbeADukWIRzfFrc1iYyv3ngzO4b7RrcMnIdoeMUF0HQua0DrSsqdIklmaiuKnZVaGj6jpEJM-.jpg
//media.inmobalia.com/imgV1/B8vEv5Xh8DZJ8zA8HsKlVQQovHvPS2nS1REiasNjjf37J7WfKOkiQxSIhRrnU2OBFkknCXNFUkYS7Hh9o9IZ_QJ9eIkyovPQzd3hehhA2hUSTXkGKdZz~L0GoSMozb5NASmsc01lm2fY90pKca0vMa_sl6N9~mL6xFIJKx41xFlN47mrRTxDEoMyO1huEdN~zaRX1gIzROnbx5DHOR8RWfcAamoEO~~3Zs1IbEmL4cw5XGW7j8ujWowUqFJJtxIoKUPOxQ5c~zZo4VUmmTXL1VfLAutXbv6yULTX6IA4uTQF5Vo1umoxLKi3aRyveCXAHbo-.jpg
//media.inmobalia.com/imgV1/B8vEv5Xh8DZJ8zA8HsKlVQQovHvPS2nS1REiasNjjf37J7WfKOkiQxSIhRrnU2OBFkknCXNFUkYS7Hh9o9IZ_QJ9eIkyovPQzd3hekq7nn9EBMAX0FRBd81wCS6sX1T0D9_cHG~6Oyfja9WVuTyXOg12MLvKfz~EU1Z7vUmDIZCXB~S483gstlQwapbzbSRGJ~P_pITYsgCNgffXQTFND5FAcrYwv2fJPfZ7m~BqzsVLYXlzPoXvsd~STjJ2ImN3UiTKYgkDC1NYoXVEeA8g94m3ajFDyPBOrxp~QCbzT07O7AFbQJUW7XMmT_tytr1Zawc-.jpg
//media.inmobalia.com/imgV1/B8vEv5Xh8DZJ8zA8HsKlVQQovHvPS2nS1REiasNjjf37J7WfKOkiQxSIhRrnU2OBFkknCXNFUkYS7Hh9o9IZ_QJ9eIkyovPQzd3hehUnnGhWaTk~gl3VI~WlQ29lRTC8PKvzgEtqfEDNl205qfIHPpB0PWU7FYIHrcgzM1yib1P143Cjd4~VbZnAJrafx2oq8A0IC7L56dwTgqh3vE6D1qWk44S0zdA38lmIvz_94HQLH8Btk~PZ9ytJGdwKBRbZcm0LhGS3SI8vmc11BmwYMpBtA3CwchreyegFUMp8kxY9H1XuCMHtz25vi8dk28y51iQ-.jpg
//media.inmobalia.com/imgV1/B8vEv5Xh8DZJ8zA8HsKlVQQovHvPS2nS1REiasNjjf37J7WfKOkiQxSIhRrnU2OBFkknCXNFUkYS7Hh9o9IZ_QJ9eIkyovPQzd3hek7gR2Ae126OHQbOcO9iES9SBDSPEN1ntqn3LaRXvPtj3F5d_3I92gZAYM7lvwu86UEXqYXc63L5Wg67pbfp5JeAQAMcUHEyBL4QTRcBYmPR4gWPgRskHhHnfdol1xA86S4aR375RP2Ofj2cr_7vWMafgQD2T9jSLgjg8Za084QfL8U1C9not4zOh7HitOrC6I5v2Nf2FFEYRfZ2nMLr2Nhm6HyXiHo-.jpg
//media.inmobalia.com/imgV1/B8vEv5Xh8DZJ8zA8HsKlVQQovHvPS2nS1REiasNjjf37J7WfKOkiQxSIhRrnU2OBFkknCXNFUkYS7Hh9o9IZ_QJ9eIkyovPQzd3hehr6aH96at6sTOQNcDL8RHlpxEN~YDjyPQ2LcPcPgQXJp0sSt5tZ074gBfzEOlOmSVlajFh42ikQKhJov~~xEzE24sg4Mbs3cnFndd5sOWJliDPWOEsUGSNwJ7HWuIksvlR7TzjC3uakWccE5bB7ynWx11BSJiJNdGctc5hVYdOtOeH6FxNU~6_n4zsScneQaqd7zLQwZYjBNWul2JkdScoZ9nV08fw-.jpg
Price

2.500.000 €

Ref.

4989

bedrooms

5

bathrooms

6

Built

798 m²

Plot

3.000 m²
Villa in La Mairena, Marbella East
Villa located in beautiful La Mairena at Elviria and on the East side of Marbella, this majestic 5 Bedroom and 6 Bathroom Villa is simply superb.
It oozes style, charm and class, from its magnificent hill top setting with views of the mountains, countryside and across to the Mediterranean Sea, is there a better location on the Costa del Sol?
This Villa is most appealing, the build quality and interior finish has been styled to meet all tastes, and has the additional benefit of a completely separate 2-bedroom apartment c/w lounge and kitchen area.
The Villa was constructed in 2002, the design is traditional, all materials and finishing's utilised are of the highest quality and is set within a huge plot surface of 3,000m2.
The fantastic all year climate, great cuisine, culture and unique lifestyle is why the Costa del Sol is Europe's No 1 destination for individuals to invest.
Viewing is highly recommended; this is a beautiful home and offers fantastic value.
Detached Villa, La Mairena, Costa del Sol.
5 Bedrooms, 6 Bathrooms, Built 798 m², Terrace 248 m², Garden/Plot 3000 m².
Features
Close to schools
Guest apartment
Utility room
Pets allowed
Marble floors
Basement
Dining room
Mountainside
Guest toilet
Kitchen equipped
Living room
Separate apartment
Sea view
Mountain view
Underfloor heating (throughout)
Laundry room
Covered terrace
Fitted wardrobes
Air conditioning
Garden view
Pool view
Unfurnished
Close to Golf
Uncovered terrace
Wooden floors
Good condition
Similar Properties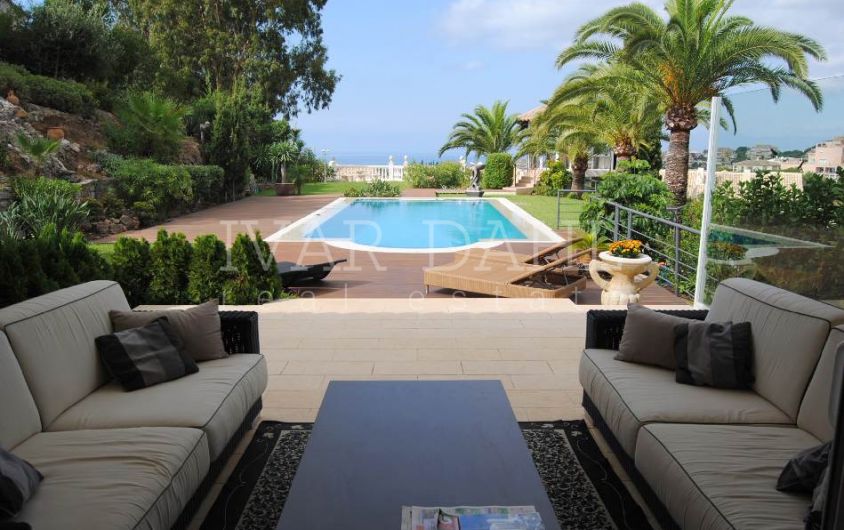 ELVIRIA, MARBELLA. An exceptional Villa with wonderful open views to the sea, Africa, Gibraltar and mountains. The house is totally reformed just short time ago. Interior is luminous and built with high ...
4

bedrooms

4

bathrooms

497m²

built

2.944m²

plot
Villa for sale in La Mairena, Ojen, Marbella.This magnificent modern villa was completed in 2008. It has 5 bedrooms and 4 bathrooms and is situated on a large corner plot within a unique vantage point and is ...
5

bedrooms

4

bathrooms

479m²

built

2.000m²

plot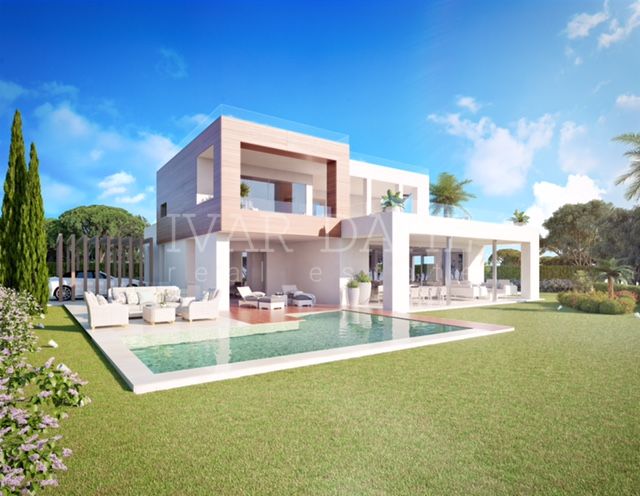 New modern Villa for sale in Urb. Elviria, Marbella East. Sea and the mountain views. The Villa is distributed in three floors: Ground floor: open plan living/dinng/kitchen with access to the large terrace and ...
4

bedrooms

4

bathrooms

357m²

built

1.000m²

plot