New apartments and penthouses for sale in Estepona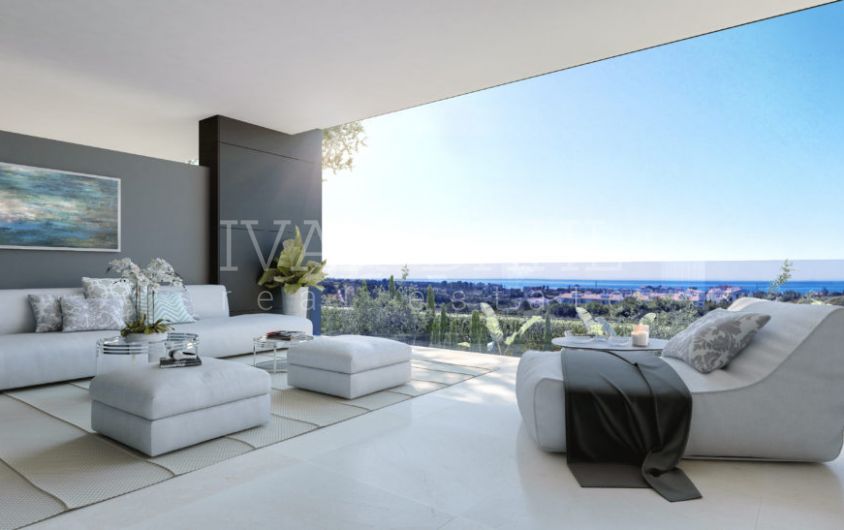 //media.inmobalia.com/imgV1/B8vEv5Xh8DZJ8zA8HsKlVQQovHvPS2nS1REiasNjjf37J7WfKOkiQxSIhRrnU2OBFkknCXNFUkYS7Hh9o9IZ_QJ9eIkyovPRDjvW_N9CIdwe5R5BHTLGt2_DZqoi5TK2FSM27C4REUfFjt5Nxv~YHNroa06nEwZ~XpDEi221lsyrXjVxvzRfhGoGQP4oHZu2CnC1Vl2uZlPipI2y1vgiw5ylrQJZANcGfGYqGeFNstz69jYlUpMbGnYdYymH5kLFP_1CyS9p1ZEjGRHtM23nSNewLMGQJ2SmKnEF7uqr5P40BXdqAqYG7WZp7LnB6Ryrn78-.jpg
//media.inmobalia.com/imgV1/B8vEv5Xh8DZJ8zA8HsKlVQQovHvPS2nS1REiasNjjf37J7WfKOkiQxSIhRrnU2OBFkknCXNFUkYS7Hh9o9IZ_QJ9eIkyovPRDjvW_NrQc6fUJrX8_aJyj~IdmyC2HHWJGDdP54pCokRF0EnHCr0TGmIjNy9sLy~H4rhlKPks3L~UT9vEXJMJNQxJ7gBnYt4NNiqgq6mLpQVxgzq_mpnvECN4JEHIiZn7StdfNmVfOoGyRQJXK9qkBnMGccErRP7pLoN~LDOYu~mKJ~6H8pPQJ0IAjFOaawli2KTdFReypI2wsXtUdsulI8jC3Z6SytLqaTE-.jpg
//media.inmobalia.com/imgV1/B8vEv5Xh8DZJ8zA8HsKlVQQovHvPS2nS1REiasNjjf37J7WfKOkiQxSIhRrnU2OBFkknCXNFUkYS7Hh9o9IZ_QJ9eIkyovPRDjvW_N6Ff6pEXaYpG0A0ar_bkYUJglV3XG8h3yAHAheEiUuzk01xHEaqrHXBYlF1lwLQuYZq_z796oTeALAEioO4dmF_6tZOhsRWHfocv0NClxHSuIfIxqpz6wjkaa_rO~6sA0rNjSdFrrLp~xg1tjcm7GUYvxsS6lM7gK9duOdxtBx03lG9FWMhyAGaGcyFVOyZoWC956yPIYdmd9wzXvJOhEef6FOmsqM-.jpg
//media.inmobalia.com/imgV1/B8vEv5Xh8DZJ8zA8HsKlVQQovHvPS2nS1REiasNjjf37J7WfKOkiQxSIhRrnU2OBFkknCXNFUkYS7Hh9o9IZ_QJ9eIkyovPRDjvW_NPE4w6mqT8eRZt6oleVUV_hP7~TYzTaYyf_oWIXP3Ab_VzMRzSLeISh5WwaUL16MkGSTgEWNkdcE~VhrnuOKyNecy9T4zBUr41hRmqJ06ljK55STdo7A7jRDnjOmDsM_iqpw2lSTAAFUdtGP6KmzV7CYJJFy4baptHkmpfGTrlkDzLqHBBUr6__IY8tVp_~WiixZhTqJExImdetxs_OoD6Y1M6xewk-.jpg
//media.inmobalia.com/imgV1/B8vEv5Xh8DZJ8zA8HsKlVQQovHvPS2nS1REiasNjjf37J7WfKOkiQxSIhRrnU2OBFkknCXNFUkYS7Hh9o9IZ_QJ9eIkyovPRDjvW_I3mMLglTGJNmnPijoK7bO~3WwTi1I1TaMU3B1PbLNvWGG11mNklbMW2v1F9P5CmakZ3rmpdGrccKqhXoiuVIBKFKa0I7KZaADWj8TjU8dLlazYALH7n~F_y~Os1gkUzVWNhF8mHZFqqwUBk91w9VqCDFjia9GddFWfDPqjQdzeNyR8BBx1Bk8FGfS51O4AKoH32KN05WLlXZtVY8IGkUFrPrmtL5yA-.jpg
//media.inmobalia.com/imgV1/B8vEv5Xh8DZJ8zA8HsKlVQQovHvPS2nS1REiasNjjf37J7WfKOkiQxSIhRrnU2OBFkknCXNFUkYS7Hh9o9IZ_QJ9eIkyovPRDjvW_N6DXtWS8UpB9KOn41z73SyI5zOUJk00WgCQ6sSGpwOfeuEwjHSscsd7RmI6avQhqkMF88b_XC5tbI8LCczsM8Q3SftHEd4nOBDGEr2k9saa_NdoXeyYdnwMGIkf_Jg_pbNXBmJKsOpe5ImimL6XlPpJsbo0G~HHXHQKKBzcES3QTEgEyR1OzMUXalzjLkhHHu~jlo3YVSna0j8ewPK9jCXuagcbhOQ-.jpg
Price

324.000 €

Ref.

4996

bedrooms

3

bathrooms

2

Built

126 m²
Apartment in La Resina Golf, Estepona
The new complex is a stunning masterplan of 281 modern apartments and penthouses set amidst ample green outdoor areas, social club, gym and various swimming pools and complemented by golf membership of La Resina Golf & Country Club.
Ideally located only 10 minutes to Estepona and Puerto Banus and 15 minutes from Marbella a the development is surrounded by a number of golf courses including Atalaya, Los Flamingos, El Paraiso , Estepona and La Resina.
The complex offers a choice of 2,3 & 4 bedroom apartments and penthouses built to the highest standards perfect for a holiday home or permanent residence with ample green outdoor areas, social club, gym and various swimming pools.
The apartments feature open plan kitchens integrated into the main living area and connected to spacious terraces affording beautiful views over the landscaped gardens and mountains , top quality finishes adapted to the natural environment, energy efficient homes that are both modern and elegant in design taking full advantage of the natural light.
These beautiful homes offer large terraces and penthouses with solariums. All properties include a garage and storeroom.
Features
Fully fitted kitchen
Utility room
Gym
Double glazing
Video entrance
Brand new
Living room
Sea view
Country view
Mountain view
Covered terrace
Fitted wardrobes
Gated community
Air conditioning
Lift
Pool view
Unfurnished
Close to Golf
Uncovered terrace
Open plan kitchen
Similar Properties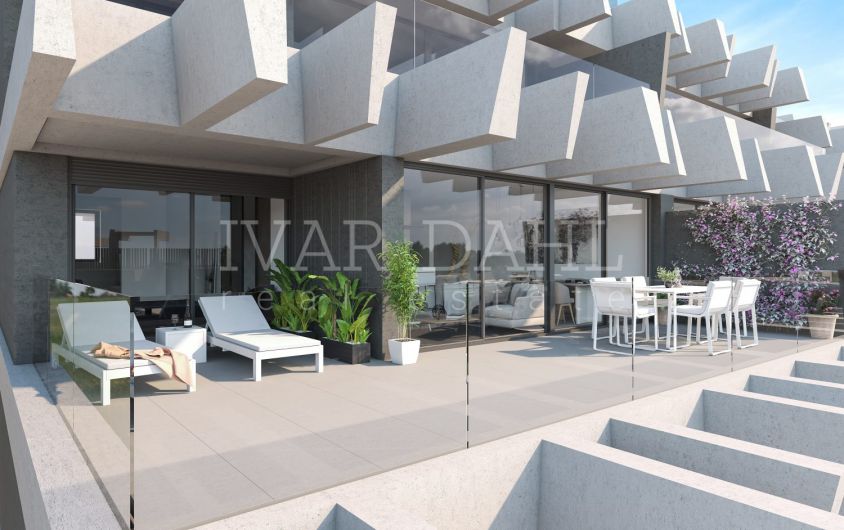 Estepona, 215 exclusive homes specially designed for enjoying the Mediterranean lifestyle. The south-facing position, the generousarea of glass and the spacious terraces ensure an optimum use of sunlight. ...
3

bedrooms

2

bathrooms

154m²

built

33m²

terrace
Estepona, new luxury modern style apartments in a beautiful setting. Luxury modern apartments that provide style, comfort and up-to-date luxuries, close to amenities, nature and golf course. Selected gated ...
2

bedrooms

2

bathrooms

132m²

built

47m²

plot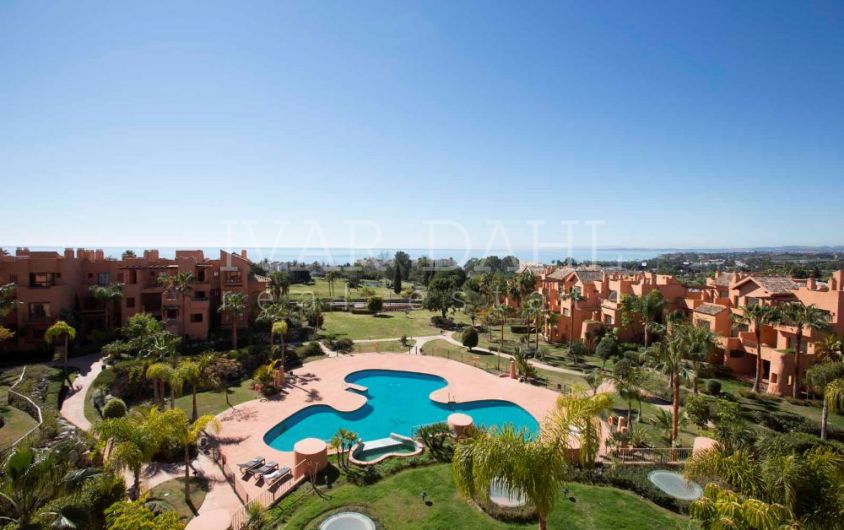 New apartments available now!! This new complex is situated in the New Golden Mile, between Marbella and Estepona. A quiet residential area near the Golf Club El Coto: a course tailored to all levels of play ...
3

bedrooms

2

bathrooms

125m²

built

42m²

terrace