New contemporary Villas next to golf course in Estepona, Costa del Sol, for sale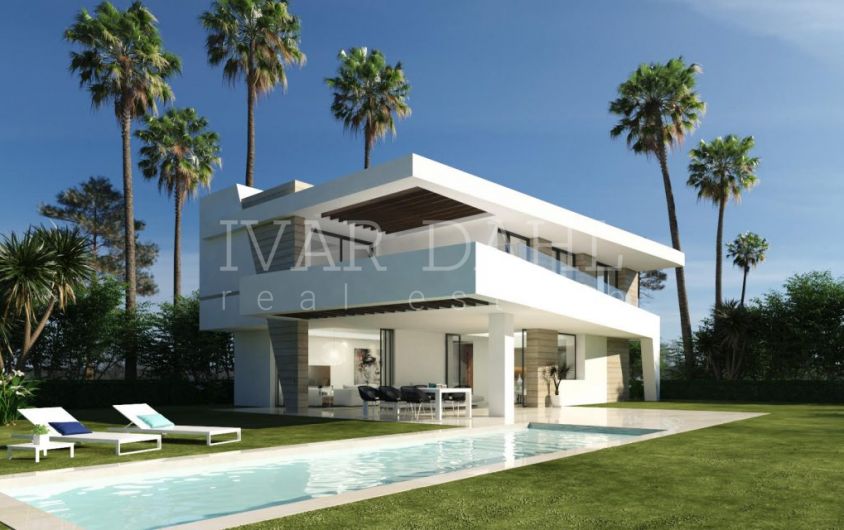 //media.inmobalia.com/imgV1/B8vEv5Xh8DZJ8zA8HsKlVQQovHvPS2nS1REiasNjjf37J7WfKOkiQxSIhRrnU2OBFkknCXNFUkYS7Hh9o9IZ_QJ9eIkyovPRD5KA~U~YL5ZW3ccK0xWll~XWPo0uSFBvBBTty0Msh4zre3smbqvHadAb792Y9iy8bH_XzG3ccTvALvLxfutJMl7WeqQlKcUzK_AiYgv_hHfZzbcrdV1BqQJI_gnHnsiL6yTcPNmrLJMLHarp04vl0pMC9~4vtsTffSK1YwNeeeeIGKwwVsO2Qa_ng2n7W9I~8FCBDZJEmxz8VEOWnEDBqnvpaUnZPQaQhs4-.jpg
//media.inmobalia.com/imgV1/B8vEv5Xh8DZJ8zA8HsKlVQQovHvPS2nS1REiasNjjf37J7WfKOkiQxSIhRrnU2OBFkknCXNFUkYS7Hh9o9IZ_QJ9eIkyovPRD5KA~U6bXjPdGY7nyyuD8SvdCvoLF72WuiSv~Wk4gPo0DoKEHA~_VtZqaykwA2~OE4dNCmJB3LCKFHH6yA~9xPVV2e8tydJRtRKhL9o6FmsGFLPaCWMC9nuc8g_DEw74tuBP~h7Ae4WHgs7xQXSFXLhGL2cyAy_Oa~dzLgqc02uAFc7Wqf~OwtrLi2kdT4GSd~0XNiOYIRouIqYh_MxaaphZ7SLIks4EJWA-.jpg
//media.inmobalia.com/imgV1/B8vEv5Xh8DZJ8zA8HsKlVQQovHvPS2nS1REiasNjjf37J7WfKOkiQxSIhRrnU2OBFkknCXNFUkYS7Hh9o9IZ_QJ9eIkyovPRD5KA~RP1yKGQUpG9YzpNaLeRDvETF3Fni2HZOFc_TkoHrupjVNh3Wd9CxLYgqIUqOwUEgZIJs5O_Mn0KvPK_vS7Ts8Aub~cXk9MUXz~hN9x0Olwzv2afyBaMAC~atJaEfiCJuZDBQcCBHqG8JIyB2Zf7rg6FfGGE_hOF5zAxUMXyRGAOAL98j4qmGDkDjj87woMRX3B3PwM35tGNofiZjoloxjgXFORM2Mk-.jpg
//media.inmobalia.com/imgV1/B8vEv5Xh8DZJ8zA8HsKlVQQovHvPS2nS1REiasNjjf37J7WfKOkiQxSIhRrnU2OBFkknCXNFUkYS7Hh9o9IZ_QJ9eIkyovPRD5KA~UgAOFdnRFDQzwKwhemI5pWhPtgI5GWSB46wUVHfe3oxR3btcXxoHdq80iCt93swdZdpsEVu7IDjYxEL5ZT653cK~1v2wUEoj~Hhl_ecSntPc7sO8LX83pjC0uQ6tXBa7T3pq9Sff0Jv5EIltXc917bxwyc4fdslXX7C_IuI1Yveo3HWzY0EETo0j45X41cBFIYfliKD~3d6UUPJb2cP3SIx~SATIU0-.jpg
//media.inmobalia.com/imgV1/B8vEv5Xh8DZJ8zA8HsKlVQQovHvPS2nS1REiasNjjf37J7WfKOkiQxSIhRrnU2OBFkknCXNFUkYS7Hh9o9IZ_QJ9eIkyovPRD5KA~RJILqQoBPpQ__sMqa5j3AVaOsIPIajuSRJaSYRu3ePFsWab9Ofdfu66ukrXaofbRiJ22~x8DD1eYZhOBUYJ_f_FpTw8iGe~bs41ar7hnN27xkOyQcuNORQLkcGvg~Wjh0GGJwywNUFoNxzeEG~4zXMGuh9pRbRILR5lSFj2hvjvu0zJMUY2dSxYNOwpI_0GsPh19KpSqnqZo4CgMM53JUygwc9baiI-.jpg
//media.inmobalia.com/imgV1/B8vEv5Xh8DZJ8zA8HsKlVQQovHvPS2nS1REiasNjjf37J7WfKOkiQxSIhRrnU2OBFkknCXNFUkYS7Hh9o9IZ_QJ9eIkyovPRD5KA~UuNjDab1EiMPJrMmGYWHPlcwcF_SZA2wwwOyz8VE3XSoU3S6lNyWpdGrOMBW5ly~FeEg6yfrzp8Ze6NGz8Ky3CfypYtAVimPlt3URXcXQmGh3cln0H8~VQuz78ERcYWV_dhd8NTc40CaFlmrbXRpO54nwlGTia6C39A8RTNAczK9o6NZRBbMGaMlkQldakyjMDoi5xn9nzSquPhBI8zc_BwfB6JabE-.jpg
Price

749.000 €

Ref.

5009

bedrooms

4

bathrooms

3

Built

354 m²

Plot

802 m²
Villa in La Resina Golf, Estepona
New contemporary Villas next to golf course in Estepona. A haven of peace and tranquility in an enviable location close to La Resina Golf club on the New Golden Mile. This small south facing gated oasis of modern villas has been designed to provide a contemporary functional home with large open plan living areas that connect the best of interior and exterior living spaces by the use of large windows, natural stone and top quality materials throughout.
The addition of a basement and solarium are optional allowing homeowners to add a further bedroom and personalise the basement to suit their individual requirements. Much thought and detail has gone into the design to create a comfortable villa with good quality specifications that offer a superb lifestyle choice for those looking for a new home by combining clean architectural lines and spacious living areas designed for Mediterranean living.
Features
Fully fitted kitchen
Inside Golf Resort
Utility room
Basement
Solarium
Double glazing
Brand new
Dining room
Living room
Sea view
Country view
Mountain view
Covered terrace
Fitted wardrobes
Gated community
Air conditioning
Garden view
Pool view
Close to Golf
Uncovered terrace
Similar Properties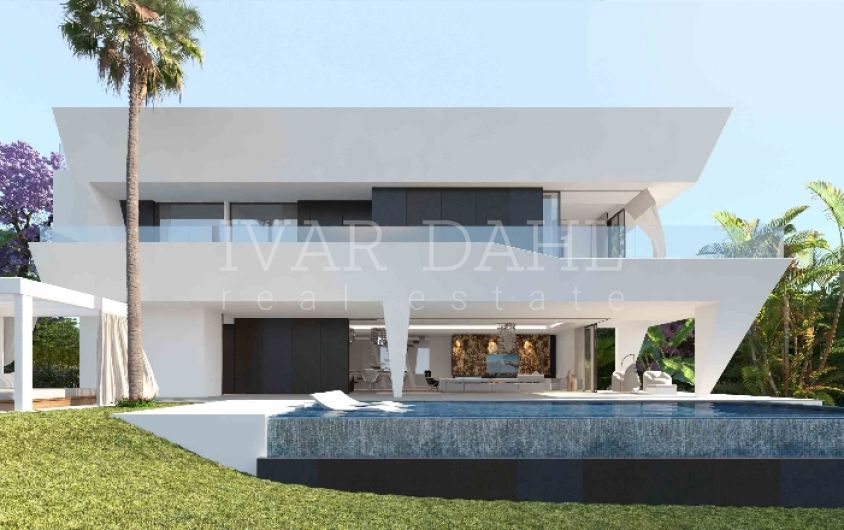 Detached villas that can be set from 2 to 7 bedrooms and 4 to 6 bathrooms. With individual swimming pool and 24 hour security.A project where you can design your home by customizing it without limits as we ...
4

bedrooms

4

bathrooms

364m²

built

552m²

plot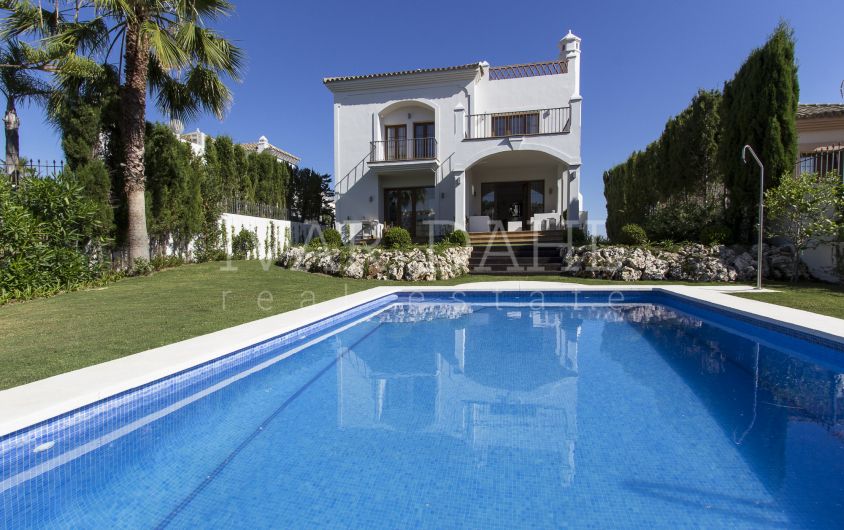 BRAND NEW LUXURY 4 BEDROOM VILLAS WITHIN A GOLF RESORT WITH STUNNING SEA VIEWS.We are pleased to present these brand new luxury appointed Costa del Sol villas located in the prestigious residential area of La ...
4

bedrooms

3

bathrooms

321m²

built

504m²

plot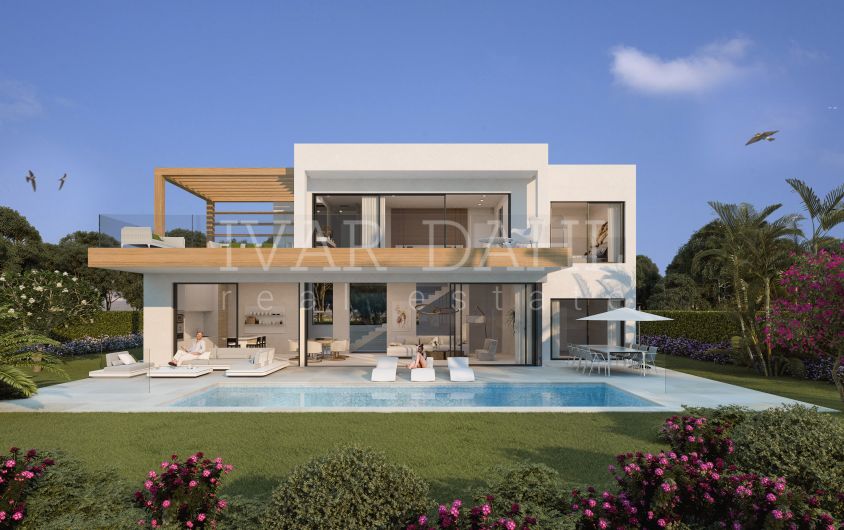 Estepona, new residential project of contemporary style villas. Providing 5 different types of villas, we allow diversity in size, style and use, while they all have elements in common to create harmony. ...
3

bedrooms

4

bathrooms

332m²

built

610m²

plot