Contemporary luxury villa set at the heart of Golden Mile, close to Marbella, for sale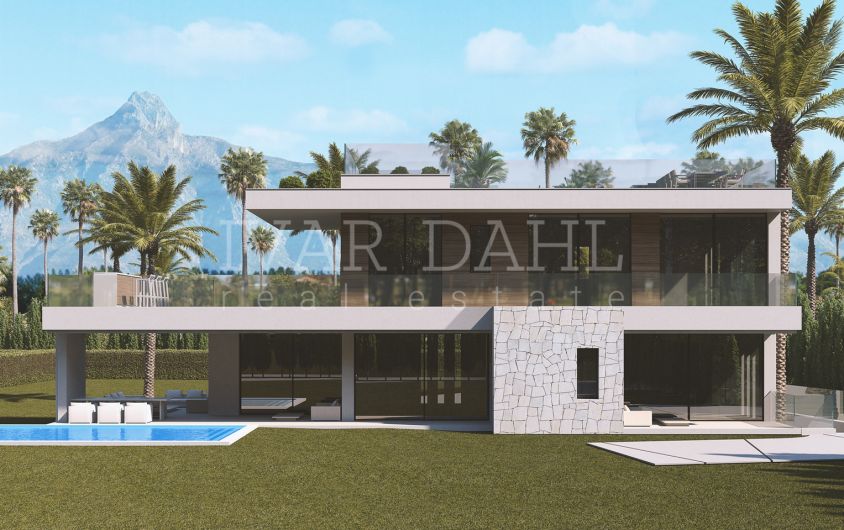 //media.inmobalia.com/imgV1/B8vEv5Xh8DZJ8zA8HsKlVQQovHvPS2nS1REiasNjjf37J7WfKOkiQxSIhRrnU2OBFkknCXNFUkYS7Hh9o9IZ_QJ9eIkyovPRDMSvGUl4wsCG1qrVzbhbOLe9oKw~CHQFCl78ZUfGbehlkepgCoWJ7SpRl_FPjJwdp4WF__aq7f072Al9Qfql5LDtYSq50zgzBNUiXYR1EKTFBxiScd4op7wxaJTDd9CWuXWkTngqI6tApZkWS0H6emjmxCL~ihf6i3en2899A4Kq~SLxNjee9Ijl0vYigSQymbwDYMP7ybCpwsHS9n6ae88oxAQmu0Dw2UQ-.jpg
//media.inmobalia.com/imgV1/B8vEv5Xh8DZJ8zA8HsKlVQQovHvPS2nS1REiasNjjf37J7WfKOkiQxSIhRrnU2OBFkknCXNFUkYS7Hh9o9IZ_QJ9eIkyovPRDMSvGRt01IZXBsr298E0n~xDBJn7hGHweNG7qZOGA1B8j6Vvt4Hzon6_kGwn69qSAlbm6W15aLfXPHO9BeaRzpb7H0TfC88afQm8Im2xsYOWqmXvVIof6Op13lLxflJdvzScCixH2U5C3V23fvKCXL16x6Y4fRmEFoP~NdGFKRfKPXFs_uLUb5_1_He_guoxb4WHbIAtoDQK~qjLIHfe2TJKulT_b8OkWz0-.jpg
//media.inmobalia.com/imgV1/B8vEv5Xh8DZJ8zA8HsKlVQQovHvPS2nS1REiasNjjf37J7WfKOkiQxSIhRrnU2OBFkknCXNFUkYS7Hh9o9IZ_QJ9eIkyovPRDMSvGUwzejDKhZRSh_VIazgMO6iDc9SemGSJSB_vqRi46CmI9Wvg6WKXqnG~182FWVS8v71LOBOxtHPqZl3pVHxzvTPilQ1JfkUOsfxH9EBkvixCO1L42NQ4C6bSp6omBwN6YjbQBDNGJNh21qAs0qDt0J7tKZ9P1APDCuZyyqfmGH7Zj3eqvkORx3vhsSrNAPxBOj1BVupMkfAKpMvA2Nf71N7EeRVKVTk-.jpg
//media.inmobalia.com/imgV1/B8vEv5Xh8DZJ8zA8HsKlVQQovHvPS2nS1REiasNjjf37J7WfKOkiQxSIhRrnU2OBFkknCXNFUkYS7Hh9o9IZ_QJ9eIkyovPRDMSvGUiHiQ5G2hZvARzr6onmPdb_smAaGijy6TCHrsQTfHqnLoOulylVzwfOOrhuCt6Hc9Tkne1z6G9k9DTJcTBytGXGDDBAEuC_EpbiXHqdU4Ni5ClxR~rMg9WVLjXPmQbmdECqaC6E2CTLuCBBns8OQ9d9Hn6TNoEXZ7G8da3Tf5tzTbHcxM9XNM8Mq9q0pZiknl06Wm4wi~w~y6QRWV2UF~bceDnmXko-.jpg
//media.inmobalia.com/imgV1/B8vEv5Xh8DZJ8zA8HsKlVQQovHvPS2nS1REiasNjjf37J7WfKOkiQxSIhRrnU2OBFkknCXNFUkYS7Hh9o9IZ_QJ9eIkyovPRDMSvGRgKdjUVTcIgr4djPudDj2AQmEEAoFHsdZZY19dkdN81SrfhdXcaAD94wz5Lnfm8aiA0qvuBTcDF5wfMPthN4O3VR6o2TkUZ8wTwifH6F~VZSFxS6IlJtehkQe_Roarpc481rWMVO1Mm5dNQxe6WGlMD3Z~BHy3glohq9TINKDGlD_j2JNLYDZuRfOf6~0yjI_TcRwrL8VCOrfWB55e5PwHxlOX2qGY-.jpg
//media.inmobalia.com/imgV1/B8vEv5Xh8DZJ8zA8HsKlVQQovHvPS2nS1REiasNjjf37J7WfKOkiQxSIhRrnU2OBFkknCXNFUkYS7Hh9o9IZ_QJ9eIkyovPRDMSvGU92NiNLCHLdB0RPeVvrVPTjTaKueRoPG7YCl7e~WHW6ycrElXzSkMN6nU6HmI7~Ce24uER8XSSz7isqaIhKEO5gojD68VOGbMKzfwZBLbBs_C2ZSI5X8qaIyPaaTT0MOwb5fGBGRrxJ0Eq0M6iIj~uJzzGrvRzLi9Mk8lpW_vUm0adsC92N28iA~u9zV6tBeqb1gyeHZpBPJEprPZ1cNCj3iOc3krc-.jpg
Price

3.850.000 €

Ref.

5020

bedrooms

5

bathrooms

5

Built

599 m²

Plot

578 m²
Villa in Casablanca, Marbella Golden Mile
contemporary luxury villa set at the heart of Golden Mile, close to Marbella
The Casablanca Beach Villa offer individual style and detailing at the best address in Marbella. The luxurious modern home feature contemporary architecture and open-flowing living spaces where kitchen, lounge and terrace create one living area designed to enjoy the quality of life.The setting is peaceful, tranquil and secure, yet within minutes of all amenities. 50 meter from sand beach.
Villa is distributed over four levels, including a cinema, gym and accommodation on the basement level, an open-flowing living area on the ground floor that links with the terraces and pool, and three bedroom suites with private terraces on the first floor. From the roof terrace you will have beautiful sea views.
Marbella's famous Golden Mile is the area between Puerto Banus and Marbella town, a distance of 6.4 kilometers, which is home to some of Marbella's most extravagant properties, including the palace of the late King Fahd of Saudi Arabia. The Golden Mile is also home to several of Marbella's finest hotels, like the Marbella Club, Melia Don Pepe and the Puente Romano Hotel.
Features
Close to shops
Close to town
Close to schools
Utility room
Basement
Brand new
Dining room
Private terrace
Kitchen equipped
Living room
Amenities near
Sea view
Underfloor heating (throughout)
Automatic irrigation system
Laundry room
Fitted wardrobes
Gated community
Air conditioning
Garden view
Pool view
Beachside
Close to Sea/Beach
Open plan kitchen
Excellent condition
Similar Properties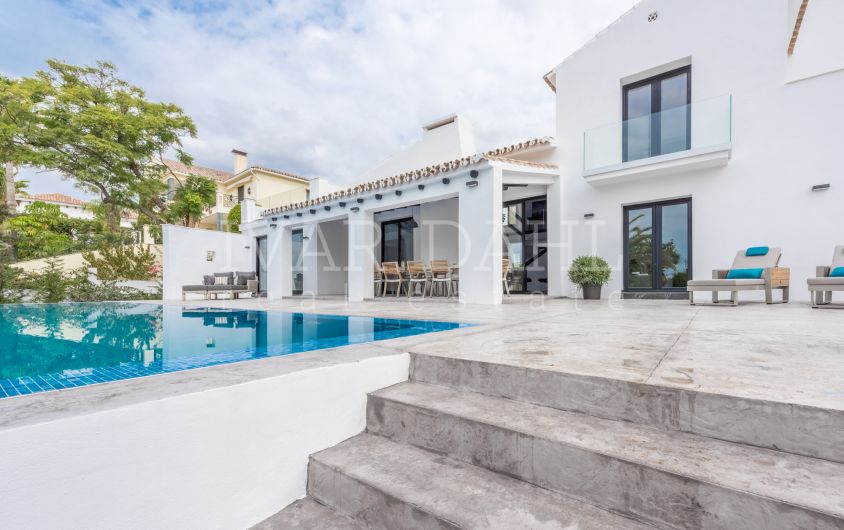 Villa for sale in Marbella Hill Club, Marbella with 6 bedrooms, 5 bathrooms and with orientation south, with private swimming pool, private garage and private garden. Regarding property dimensions, it has 570 ...
6

bedrooms

5

bathrooms

570m²

built

2.826m²

plot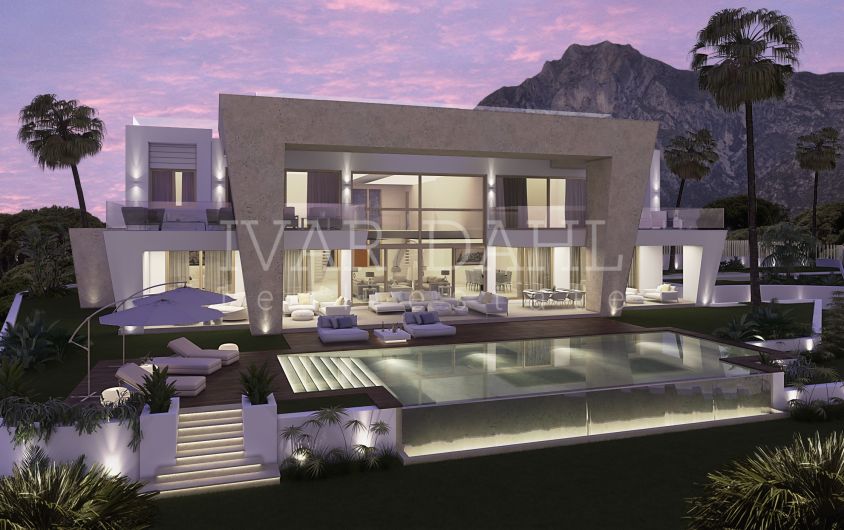 Modern, contemporary style Villa under construction in Urb. Sierra Blanca, Marbella. The property will be built to highest standard. Plot 2296m2. Built 1080m2, terraces 195m2, sunroof 581m2, air ...
5

bedrooms

7

bathrooms

1.080m²

built

2.296m²

plot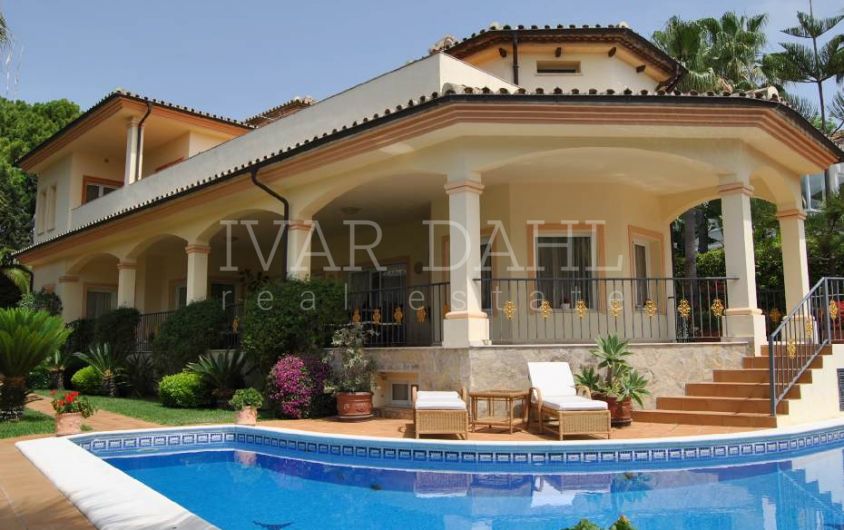 Marbella, Urbanization Altos Reales. A beautiful South facing villa with sea views. Gated urbanization, 24-hours of security. Community gardens with paddle tennis and small children´s play ground. The Villa ...
5

bedrooms

5

bathrooms

540m²

built

1.042m²

plot