Refurbished Top floor Apartment for sale in Marbella Real, Golden Mile, Marbella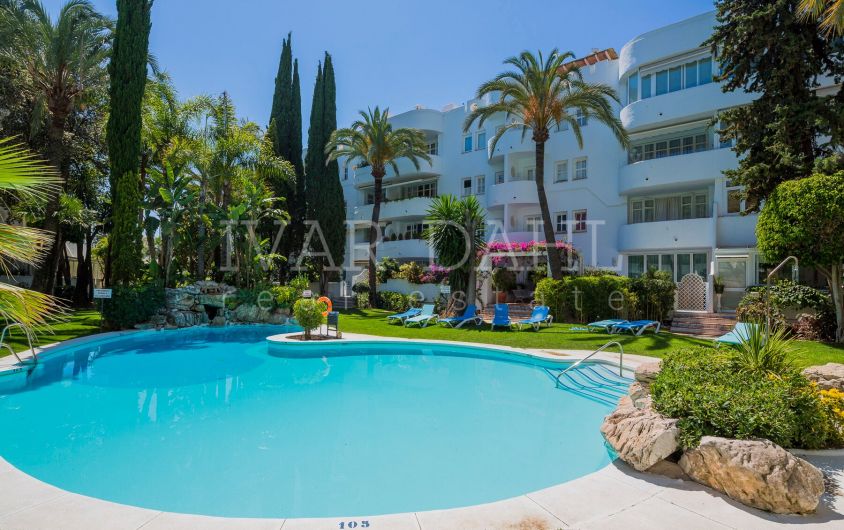 //media.inmobalia.com/imgV1/B8vEv5Xh8DZJ8zA8HsKlVQQovHvPS2nS1REiasNjjf37J7WfKOkiQxSIhRrnU2OBFkknCXNFUkYS7Hh9o9IZ_QJ9eIkyovD47eUh5S3M86Lvq98PWvggLIRrQr7UXmGgGQmkoU_ERrwjEdqE5r7p0hYeBGqoF2NcFa7to2A941RyeLmYLbKojPVjLwN0_YZfrR5jj4O2ZWdjNLcQrNx1EHbocXd8kp7GpfkP80LV2pjJrFhpXQQ11OlTyFCaX0Netnq8bpX~AvKL0Pfklsq1ppmumFKiUtNICCcqgK5QN1L4xFcQrh6CdcY68giuZsnPHH92.jpeg
//media.inmobalia.com/imgV1/B8vEv5Xh8DZJ8zA8HsKlVQQovHvPS2nS1REiasNjjf37J7WfKOkiQxSIhRrnU2OBFkknCXNFUkYS7Hh9o9IZ_QJ9eIkyovD47eUh5XppVLm~8iJSubffp22U5S0u7a0v4b5~Tg~3210IWiUeHMehF2tQLbI_XHvx4mOxa1qcf5LW49DSwVVtiBB9SEQBJwyVcLHFyNgRAeNlbTiwg_SeszfXc9QnCpuCa4U_aR_0xcg~uV4ewiST6IhmtDWdFovgO7ekTnkhFiuBIf19E2slHT4~HkVoQk1E8u083Mc9EqLWV3ZHtsx4PUT1bIwNjGoIHzOI.jpeg
//media.inmobalia.com/imgV1/B8vEv5Xh8DZJ8zA8HsKlVQQovHvPS2nS1REiasNjjf37J7WfKOkiQxSIhRrnU2OBFkknCXNFUkYS7Hh9o9IZ_QJ9eIkyovD47eUh5X1NpRuKURQDkDo8vEhCMyNUv6x7bg5l91zc3k~zuxNzkC6c94iyHlXBM8LIzFw0Aw7~p~Zi9LcMc~_lOajzEpFG748TX1R1wuW_FD4J_ku9nukv_xcxxi9SPrKEBrGQcwFBd7lnVGFcHsrq8KAbs1tyVKYiNkXk_xPhq7bjFJhYDJ9JyUwQITlQKnY4BH3ZF6LYDt8fF8oB4qakoaBe3FL8x0_OQrnK.jpeg
//media.inmobalia.com/imgV1/B8vEv5Xh8DZJ8zA8HsKlVQQovHvPS2nS1REiasNjjf37J7WfKOkiQxSIhRrnU2OBFkknCXNFUkYS7Hh9o9IZ_QJ9eIkyovD47eUh5XxxYvFYlTwLUh_CqOF~IACpj96mrMl29oxFcMmRnvKDR4~WoiUzZSGUYjEY61GTud~k5urxI7h1~NMOGnDC1FfBWoFtfQBGFoVfz9SjScx471oq3Yo80jAlRy0SQi5OoXUXzVYukTbnsLK2ya_jOcNtZUiGRbsY_14LLckt6l30Joo2UHz2ZJHaQBMh7LPZsSLZyFqdZmXPz~vEK7ROMoFEOec2a~HE.jpeg
//media.inmobalia.com/imgV1/B8vEv5Xh8DZJ8zA8HsKlVQQovHvPS2nS1REiasNjjf37J7WfKOkiQxSIhRrnU2OBFkknCXNFUkYS7Hh9o9IZ_QJ9eIkyovD47eUh5X0bL3lYLXJu4AQC8O9cLE4k7gDbM1KPG4z13NZIq9cRduwQb3M~F70DOyPUgZ34qVHyXH2l_43rojJxVn1AR6rQp2s53xkoYyCLivsH2cOa1ofOSAEf5IkOGnKtFT_YTpb5SFSHa4prk8Vd83WUW2nWrHCDzmEv8AzEmI3j6NrHC9L_r5MbyT18d_aKTAgVVYK52Xf_u097IyPefKs5sC2leIzNmYvD.jpeg
//media.inmobalia.com/imgV1/B8vEv5Xh8DZJ8zA8HsKlVQQovHvPS2nS1REiasNjjf37J7WfKOkiQxSIhRrnU2OBFkknCXNFUkYS7Hh9o9IZ_QJ9eIkyovD47eUh5XdKbmEOUcqNZV42UzzN_f35yFqY4mdzz9At_U91B4M0C1ThwhNC3DPcBfWd4r0vk2kp3Ww~NbWVJz1NDQtWaqgbe239JP93NZW0LnNsz9pD8D_ixbdh6ScGbwlcseAmhByYXKcoWhjRZL_wH6Mu63zjyRDDbOqwlY34bDRoKT7dxNK2iOAVIWnNkaOQhyYCRB8SKmmdJe4hYfwUPcYYNfdv3ytr2sMW.jpeg
//media.inmobalia.com/imgV1/B8vEv5Xh8DZJ8zA8HsKlVQQovHvPS2nS1REiasNjjf37J7WfKOkiQxSIhRrnU2OBFkknCXNFUkYS7Hh9o9IZ_QJ9eIkyovD47eUh5Sj_~PSUTDSpjOuO4GAbGC9FRCFKTU5BqlckzsL4U_2gZ1l2N__93Uup3MLjF_czm304Y6GywUTmP2O62qE3KRgSMEQ1z42gffhHpPvhYyO05Yai3Gy4oYkA2evCVM1fcL1RpJfhktVnVfacOoSaYjozGjHpnBZ54MmjNm3WCLCl_yjwBeK3v1fIRSGh9NiOUEVmv7w9QHpZS1L7YznlZ3~GK690h1b_.jpeg
//media.inmobalia.com/imgV1/B8vEv5Xh8DZJ8zA8HsKlVQQovHvPS2nS1REiasNjjf37J7WfKOkiQxSIhRrnU2OBFkknCXNFUkYS7Hh9o9IZ_QJ9eIkyovD47eUh5X5ZbscSwJiGNvsjvjnisecdSMaMzsno7LTyWNfngheLkAlR~UUYvGgs6IdZRvfUSgMRBclvzw0sF9BsqJpC_alw8DwXEJHrZtnxP6XYHW9fNCqsATlEdaqor8q0wHFS4mfFSVsuXC8cxEEKZWJ4HD3jgJXNCd_M82ywGrjDTvsIeKFc_dHzubB6OcFxADZ9vQWufSYgk8Hif70bPj~LUd3uShD13VS1.jpeg
//media.inmobalia.com/imgV1/B8vEv5Xh8DZJ8zA8HsKlVQQovHvPS2nS1REiasNjjf37J7WfKOkiQxSIhRrnU2OBFkknCXNFUkYS7Hh9o9IZ_QJ9eIkyovD47eUh5S3NBttOmIAaKpZfHYivyAav9IjHI79pfq2cUcF5wj7DgfuDfM6CUbG~d2EtuQFv4L8hFK7_Y6CWsa1RbH1DSg0foZywMWh3ofDB7urt1g~ccTyHhyAwGGAlp9l~NCVs17mXjz9DU2Px~8HHvBowCGcza32Gdura6EBcHmnoX2DK18fQ75SscqnqFgJHr2AxEOMdSo8s1MY2XSXxoaK6IROrbn7IaaCG.jpeg
//media.inmobalia.com/imgV1/B8vEv5Xh8DZJ8zA8HsKlVQQovHvPS2nS1REiasNjjf37J7WfKOkiQxSIhRrnU2OBFkknCXNFUkYS7Hh9o9IZ_QJ9eIkyovD47eUh5SxmcatWJlkc92e~bgYzbwvZuyYZbNhB0iZ_sweC24imVS0rEO0~fmmRv2vy8b03nPaFNZv1NdDf19vftp4FBPicY4h8sRu8O3e5TVZtVZ1on2cQvFwCMuDoFVR1JnynDmfuLtUIU2dQ~cZHhcOUHJ7m5dR6Nm7osoJ9ZLF_~iSnSD9JyiWWQc_GNtqHz6RAYMojYhTGrhfQsM9n3MxZQVKhy_BrO6bN.jpeg
//media.inmobalia.com/imgV1/B8vEv5Xh8DZJ8zA8HsKlVQQovHvPS2nS1REiasNjjf37J7WfKOkiQxSIhRrnU2OBFkknCXNFUkYS7Hh9o9IZ_QJ9eIkyovD47eUh5Sj9NKEMM0qDy55UMEzRxyAFbBHeETNxTQ0A4JHjMFw5LGeFMhTgnm5eDYeCrA3ujxc2tjkq7PJXVGcVZDabWEi10vQzlMBrCcmCztVjetgVluR96eczBHweRX6gLmHfPJjvrF6nL4P1VZoKWtZbgMYU6W7KCzzPpTa8QfOCZ9iN4RH75bqlF3wcTD4K_3lMCcSNGUUNOcJ2fBy67~6q9NQi73qIq15k.jpeg
Price

735.000 €

Ref.

5046

bedrooms

2

bathrooms

2

Built

110 m²
Apartment in Marbella Real, Marbella Golden Mile
Top floor Apartment in Marbella Real, Golden Mile, Marbella. Lovely South facing 2 bedroom luminous top floor apartment with sun roof close to all services and the beach. The property comprises a bright living/dining room with fireplace, fully fitted kitchen and 2 bedrooms, 2 bathrooms (one en suite), Air conditioning hot/cold. Garage and storage. Lift. The complex has security, 2 paddle tennis courts, gymnasium, saunas, 5 community swimming-pools and beautiful tropical gardens.
Features
Fully fitted kitchen
Close to shops
Close to town
Utility room
Fireplace
Marble floors
Sauna
Gym
Solarium
Video entrance
Dining room
Living room
Amenities near
Sea view
Transport near
Laundry room
Covered terrace
Gated community
Air conditioning
Lift
Garden view
Central heating
Close to children playground
Close to Sea/Beach
Uncovered terrace
Open plan kitchen
Fully furnished
Excellent condition
Recently Renovated/Refurbished
Similar Properties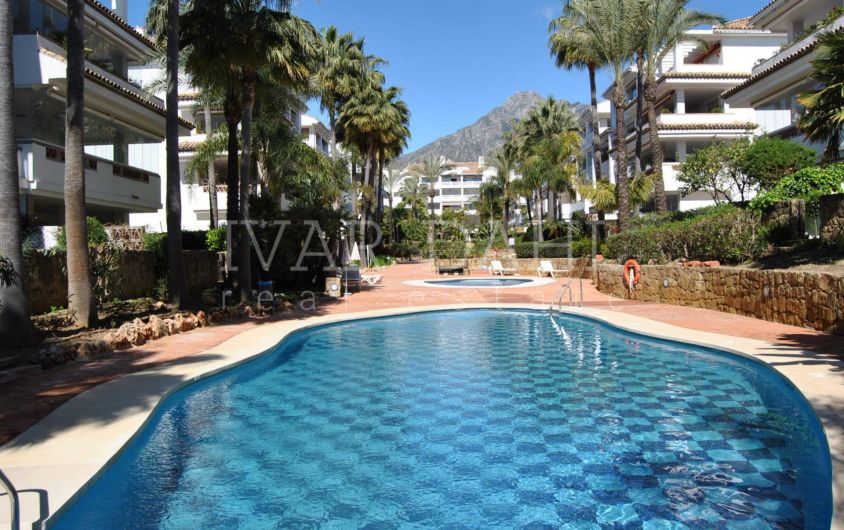 LAS CAÑAS BEACH. GOLDEN MILE BEACH SIDE. 2-bedroom apartment in a beachfront complex on Marbella´s Golden Mile. Consisting of: Entrance hall. One master bedroom en suite, second bedroom and a bathroom. ...
2

bedrooms

2

bathrooms

106m²

built

13m²

terrace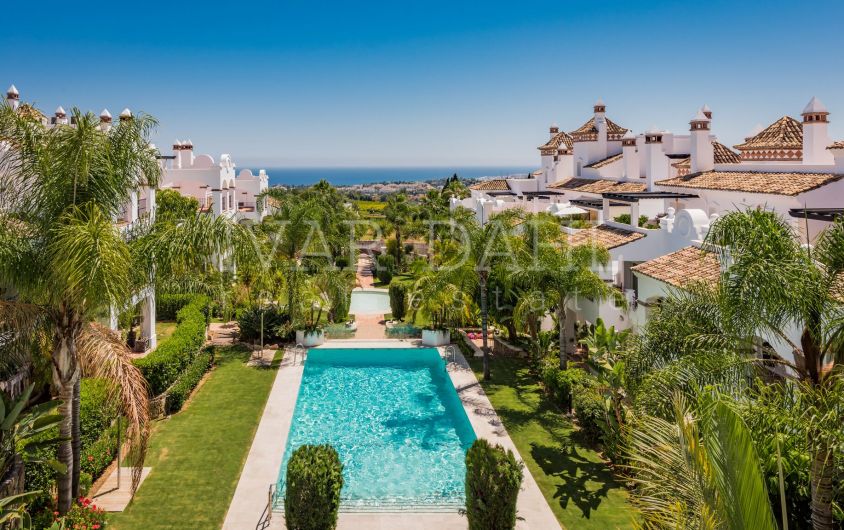 Luxury Apartments in Sierra Blanca, Marbella. A privileged, unique spot from where you can enjoy unbeatable views to the Mediterranean, Africa and the Straits of Gibraltar. Contemporary, elegant style. This is ...
2

bedrooms

2

bathrooms

184m²

built

48m²

terrace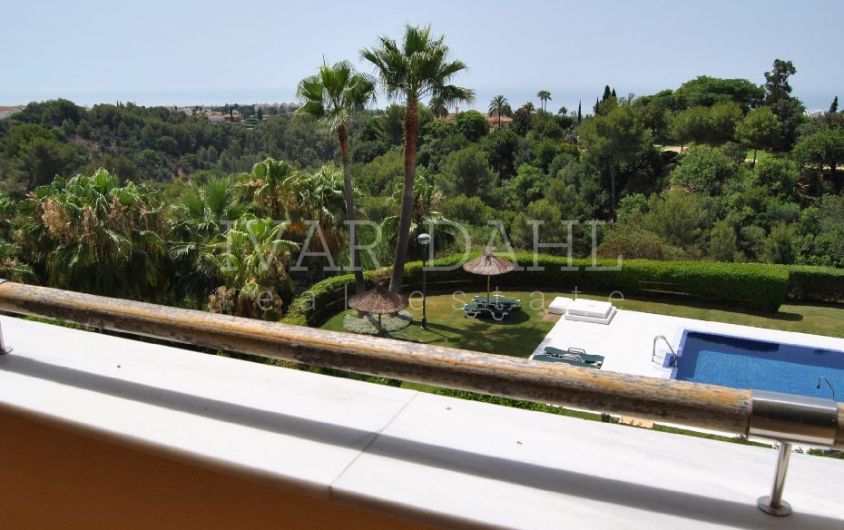 Beautiful and spacious apartment located on the first floor in a complex situated above Marbella´s Golden Mile, just minutes away from the beach, with easy access to Marbella´s town centre and only a few ...
3

bedrooms

2

bathrooms

132m²

built

42m²

terrace