New modern penthouse in Belaire, Estepona, Costa del Sol for sale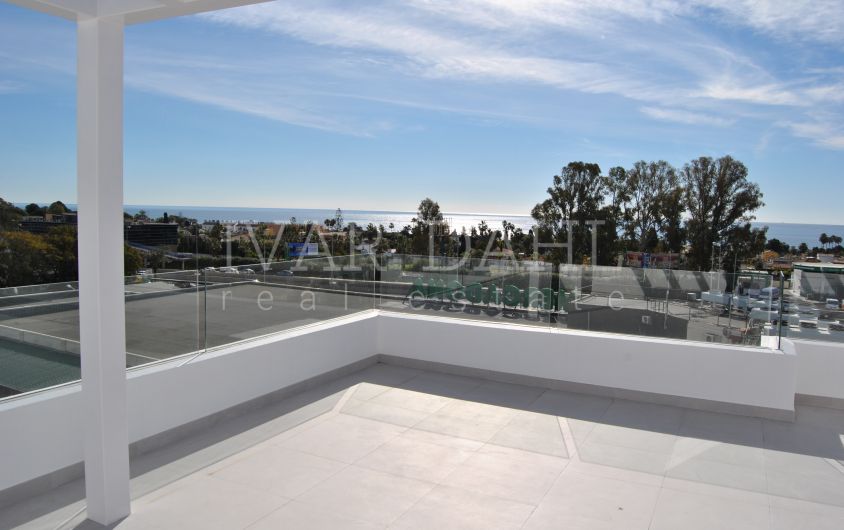 //media.inmobalia.com/imgV1/B8vEv5Xh8DZJ8zA8HsKlVQQovHvPS2nS1REiasNjjf37J7WfKOkiQxSIhRrnU2OBFkknCXNFUkYS7Hh9o9IZ_QJ9eIkyovPRCzSnupkwKpDwOqoeitJeD3Fua71lctk4MNhzK3fXSr7ughw3RJA1R6pzNZEX_lPnimhO4QdH9IUDRy4YxHj~PhznuTDSQabbh9PfdxGo0WpAiJXuF7NkewiuYgdLAMYmF73LDJlduFko1v2Tvmd6vWU54rgw7YnrNqhGKHNKL~afmmCdSb2wKmvNrVfsV7w4OrYwpeNZNvLOOEw3h9dj9KxvNNGeoAOk_hA-.jpg
//media.inmobalia.com/imgV1/B8vEv5Xh8DZJ8zA8HsKlVQQovHvPS2nS1REiasNjjf37J7WfKOkiQxSIhRrnU2OBFkknCXNFUkYS7Hh9o9IZ_QJ9eIkyovPRCzSnuph53OScKgt0UdiIj1bwrAMEelUV1n_00YVniO_6HH~f7Lw2AHClCv2FiA9F_G0xoIsym0uJtJxaL4hMVPKidn4GciQTKL25ji1~qgNF_LBFp3M8xZSZx7UObbBRx9gbhfaMw1FZ1d_kDD8i0z7JaRJQQf~GuxCmYltqwAVkN5YK0vb1R8zgDHQ6wyN0X2z2Ht0Dl65s2xXIw59MpUAVsQ4Ei9s69Rc-.jpg
//media.inmobalia.com/imgV1/B8vEv5Xh8DZJ8zA8HsKlVQQovHvPS2nS1REiasNjjf37J7WfKOkiQxSIhRrnU2OBFkknCXNFUkYS7Hh9o9IZ_QJ9eIkyovPRCzSnup8zj7IN05mIadpz2GeCRTXs88qUbrSCKFUAWwl9n_MmOqSpWI66c0CsLZZCavxogTElE6edCoWjxO4WJBsmKlWL~TOI~J_vyzaW9VVIObUCrx4w_1wD3wUQ2ecUakpMKH6OKpdSiWzxZJqCCI1lbHBEYQrpbw0b0lJrWh7aFZQy6k4cr6rU9eOnOPkhtVAjzLwOYHrXn_4ZLiC5Gjt2P5ADESd6ZQw-.jpg
//media.inmobalia.com/imgV1/B8vEv5Xh8DZJ8zA8HsKlVQQovHvPS2nS1REiasNjjf37J7WfKOkiQxSIhRrnU2OBFkknCXNFUkYS7Hh9o9IZ_QJ9eIkyovPRCzSnusSR_ctxjLxNf1vLzUslC4pQAUZULhJKVG5iAnvLuU1wEZGGlmP1eeN23WaU5q39A7Z5VA279BuEZPwT08YheUYCoQTr6bbKtXqHnJXbKWtavJwTFzFtcBtvQ0HPC9AFIDWKPGTAsJlVOhNOGgkUNBKup3~_VOUf0sUGmpXwfc_fFTwaWaoMEt1AyF2VDUr0zzCOPWkOMzyu5Kksb1U46bk3XctTzts-.jpg
//media.inmobalia.com/imgV1/B8vEv5Xh8DZJ8zA8HsKlVQQovHvPS2nS1REiasNjjf37J7WfKOkiQxSIhRrnU2OBFkknCXNFUkYS7Hh9o9IZ_QJ9eIkyovPRCzSnupluaV_ZqS1PUIfCmnsypfTmP0FGJLNrCZTD26ngZ0vLMv0mknjn5Tsbe3TbdnNiiHOom8v4L8U57B04PGzaDN2g4IaHguAc5b6AzroTD4roCEqi5j1p1RY0CKo2LSZ7B5NGw_yRUXgLWpc~YmDo973q6aV9fJCYzgy1HL37bPEfdcTb_7Drr1RglXU0V5B0CCBjE_fHTqOsjmNf2Fx0RnOJ1CrsoQo-.jpg
//media.inmobalia.com/imgV1/B8vEv5Xh8DZJ8zA8HsKlVQQovHvPS2nS1REiasNjjf37J7WfKOkiQxSIhRrnU2OBFkknCXNFUkYS7Hh9o9IZ_QJ9eIkyovPRCzSnupkxF2yU7NS8nXYus6~CbveZexNEOWbZa4BDZWlpD9JOuZ9IiEZio1w7QlibUvFRaEdGP03hJaXcjiqjccGtq8VyntG9KqFG1pHlRbd75Z6COOhmYR7gufSUx7HOSMzTQWCbwrDXx0cqSebsAmKdLEbyPbQGxBRA8bYnz9Bmv86LiePT2eELADA0_qrEA~iqfxnZcNlwjPgoINkTW0ldAUTIBR7krqE-.jpg
//media.inmobalia.com/imgV1/B8vEv5Xh8DZJ8zA8HsKlVQQovHvPS2nS1REiasNjjf37J7WfKOkiQxSIhRrnU2OBFkknCXNFUkYS7Hh9o9IZ_QJ9eIkyovPRCzSnup4BPBpkVazrdhXWKNUnGbuNy03na3cwfvV2g~KyMtw2XFQcYDp4mRbYv6ZTVKJKjLNWMR6mp8lTsg5bRUXUDEQrDo2SKZ5kbJM9D1ZEEjK64lJ0xID_42BgXXhHXvqZePJ0hcMaHXqXpdPj3V8ENT8GQGLWDAJuxLkJ4CtfrEBwD59bRPPhv3MvGnboXwbUh2~tZt2eDmS28ypclRLDl0YIU28fkVQ-.jpg
//media.inmobalia.com/imgV1/B8vEv5Xh8DZJ8zA8HsKlVQQovHvPS2nS1REiasNjjf37J7WfKOkiQxSIhRrnU2OBFkknCXNFUkYS7Hh9o9IZ_QJ9eIkyovPRCzSnuszxCggjyIqNU4ufhiDr_0OPEhbYqUlCYel1nokeIqrzMZszM3nphvX3iMdm5y5N5KQ5Iixx3MGyIz_BCXJ0Eg5lFLYoLpbBZ0MB0pr~xfoi3JbWv_npmbxz9Iu~HrJ2qKs9MEhQlJMXEZej8fJIuQxp2LlbznBs3Npb6J9xRQr85tGseGVHZ9GUWD6_H3qHJ_QQCBk6VrRfd2qsAllNHiErFwLfqKk-.jpg
//media.inmobalia.com/imgV1/B8vEv5Xh8DZJ8zA8HsKlVQQovHvPS2nS1REiasNjjf37J7WfKOkiQxSIhRrnU2OBFkknCXNFUkYS7Hh9o9IZ_QJ9eIkyovPRCzSnup9kl~cfPPzS1kyQTwxJ~6EmSqIFbI1eGxWAmwzwrlQacf47iN62WaUIe1tgzqAzRl3E9jB4QL6hkSKoV76ouEqoObtY02RTCWVKbGM70tWFYBI8heRz~hiS1RXo2hgKvQP5J4EuexDgZjAEfi~5thBsX96whOyuE0H1XmU3B2Eby66EPaPKldyl4VXOjhbicQmxQ_I8NtKXyNYIChSyQWNY3IlDzIE-.jpg
//media.inmobalia.com/imgV1/B8vEv5Xh8DZJ8zA8HsKlVQQovHvPS2nS1REiasNjjf37J7WfKOkiQxSIhRrnU2OBFkknCXNFUkYS7Hh9o9IZ_QJ9eIkyovPRCzSnuph9Df6xq_CQQVFPKuYDlgL_mffUaaJtb3BHjnzcf5tNlKI2XNJkjeweZKv9nXfTaSnEFayprlsPeuUdXY2_mSLRp~ggxWAyEEbG9NWFqZ_9VCibZAWPT7CBEx0TEU~CQ9w6uUsG3WLGLh28_NWQ1Yzn0fCBXT_mLPkwSZj16jcne49oBySsGLpH5_0rCHKKe~PE3LQuX9Ycq5v~ygXNsWY7TWnbaas-.jpg
//media.inmobalia.com/imgV1/B8vEv5Xh8DZJ8zA8HsKlVQQovHvPS2nS1REiasNjjf37J7WfKOkiQxSIhRrnU2OBFkknCXNFUkYS7Hh9o9IZ_QJ9eIkyovPRCzSnup8zh_LGUgxV32_ZX1m41t8_bKxO42gDMe_CwvwidJxwrvm3QADv2Rglzqboz6cRUd54VwOCaaUvZrOvG8pisEXyPLK91qOt2WAfRsJKj7eGTKD4rP1S4Eb9S4MXfg5KTF8b0IlDwmy~_W8PYYnTELPc_U5i_1kB2cq4BzRXBY5Z0znTaiDknVLpHkUmv8ToTG9vXkoAl_N71hrurm8reEid~YW7tNs-.jpg
//media.inmobalia.com/imgV1/B8vEv5Xh8DZJ8zA8HsKlVQQovHvPS2nS1REiasNjjf37J7WfKOkiQxSIhRrnU2OBFkknCXNFUkYS7Hh9o9IZ_QJ9eIkyovPRCzSnusqfNJReT7NLu_2SnSt7EsBV0jnrdGVj0fdBu_qsVXvMVPkvxJ2g_o~BgQA5Cb21BFFGL6uaEQXBZafgY7Ba~nAzlBrgqzdga_9Urs82s3NGNJTe9BrtXcTpwmn5Tb3ckPVCKzeypIdZ96p7LzkOBX5fgfTrLQ8LTcpMYUP7F4XdIQZFX9LuV8RxsfkEFDknlIWjvCnEpdZPxpR1WF0e7pxxf~2OKVE-.jpg
//media.inmobalia.com/imgV1/B8vEv5Xh8DZJ8zA8HsKlVQQovHvPS2nS1REiasNjjf37J7WfKOkiQxSIhRrnU2OBFkknCXNFUkYS7Hh9o9IZ_QJ9eIkyovPRCzSnusiBCvLxK4mNHTuKmpshGCTnhIwOmrnA5S5uORTlQh2S2oLPhZpkWm~JrHJDbGb3M8B3Kiy54qJTnjwfGkhUMwFPbf7FTcvNDyjxn8q6VQ_AYFQS56UhI_8mMmmJrEdckQaLn~bCnUK0IG6t2XD3LOsJSjV_NUL0dxg4YfWURqq~TP_vhydO3cDXrz7c1dWfJXtlVgPT_M7jMRNU4gmFXDuei56zN8E-.jpg
//media.inmobalia.com/imgV1/B8vEv5Xh8DZJ8zA8HsKlVQQovHvPS2nS1REiasNjjf37J7WfKOkiQxSIhRrnU2OBFkknCXNFUkYS7Hh9o9IZ_QJ9eIkyovPRCzSnupk79Y5AF36FR_Bt9ZFHc4J310Q1MOpEd0YaVgP7x71~3Eo~l_6YHlKuNBJ094ieri0sllJZppJHQQWvNrObsxw4t1dx4dv9kJI8iBYRwka8LzxgO8RyQ2UlKLON3xLhKzgOfc2foQ124Aj~j9dR9u0VbZtoKM0Iwz0jTIqO0KTeqjedUZCG5GTEPI3NGaNG3E03TQAwze6h6Y7hyOOPFlyU9g73AYc-.jpg
//media.inmobalia.com/imgV1/B8vEv5Xh8DZJ8zA8HsKlVQQovHvPS2nS1REiasNjjf37J7WfKOkiQxSIhRrnU2OBFkknCXNFUkYS7Hh9o9IZ_QJ9eIkyovPRCzSnusScr9dwyOZ8fVhHRzJ9A1OB0QYLnpaJ_lOQeVXaz1veh97GWJawVQZ_Pte5hwq65IZUb1JaLg7n~Wqb847ZkvceUOoPnZoElXhB2JsVl4WnDnqNqdWAUQgEMMZrEaHY15Sp1V8Mmy~1MFL7pJYRQ9TUOLZZW8chCz_zLcCztc83bg3sRFsNs_Xr~EWdyR46BukYavTh9TRwTheeuE4K3CSNVRKp8zo-.jpg
//media.inmobalia.com/imgV1/B8vEv5Xh8DZJ8zA8HsKlVQQovHvPS2nS1REiasNjjf37J7WfKOkiQxSIhRrnU2OBFkknCXNFUkYS7Hh9o9IZ_QJ9eIkyovPRCzSnusWYWs_RanbSmf7NiwlTmnyaXQKLUjS88jyjA7Lwr7Bqqptv0NYBS8bI712M6wrdcNcNopWMNF4c1W~IdOCh7ezGQNuveud0RreuGufDYH3cw~2mfiV~I_BVDMefX6tGe1a5vCV5aDgxo8krnpH~919nYsmiJU3~tZZWbQQVsWHcrhpJbTS9Pr73gf2BI1zQpIgnedpSa0P3Xfu3Y1E9EmP49DEgt7I-.jpg
//media.inmobalia.com/imgV1/B8vEv5Xh8DZJ8zA8HsKlVQQovHvPS2nS1REiasNjjf37J7WfKOkiQxSIhRrnU2OBFkknCXNFUkYS7Hh9o9IZ_QJ9eIkyovPRCzSnupxkPxg_Vh8xqrcjiMqG6g4PTF8uA0QX6Sjs8bV9ED3ePC5GORckZCj2i9itkPoa_tyoHQhhMw6x3ya_dEONNgw827BF5Bl1dWKTbAlOWmQziO3N5mZESv7iZSm~HwT69bWK71wdemYsjKDyDFBsIxB23XOq9R3_xnxsdaityIrIVu9bAA7E9CyKKoPW3j4hkMyAXWE9_v5guo78kbM7HZ0WbBSgEvE-.jpg
//media.inmobalia.com/imgV1/B8vEv5Xh8DZJ8zA8HsKlVQQovHvPS2nS1REiasNjjf37J7WfKOkiQxSIhRrnU2OBFkknCXNFUkYS7Hh9o9IZ_QJ9eIkyovPRCzSnusqYwH0D26InmwCNZi8Y776g1Q_jOHLIMvDnth3upMkQqEIGsPwPZnh4qqhWZQm51pCYtM2Jpcy0ENHBas3Th_ZdmRuXFLVaYPHJSTL~KmLGJ220W_3zjmE7tZOzDhZ2l5jCbhoQqbWhBIusjaqnc_y4KRzPyOYAzk2~nLLB17FK5aVD_pOiv2tTdB8cEIfzTibNfYQLECi5XyMFt8qNX~t8Q1RQY8Q-.jpg
//media.inmobalia.com/imgV1/B8vEv5Xh8DZJ8zA8HsKlVQQovHvPS2nS1REiasNjjf37J7WfKOkiQxSIhRrnU2OBFkknCXNFUkYS7Hh9o9IZ_QJ9eIkyovPRCzSnup9gGyqplsmq5DJKrJ1PBPOpma2FrsTKrcjuAdGpBnCefpe7aPJVrtQnG_9fA6SxRNrWOYQPFJM8oQeFPOUyy6KxFYgNlsJIlTeLVi7gnGu2T9pCMwIE9YqY8a6zgcFLs7uQ0aEsRrVXQEBla9Diwy30jOEiZZI8Mw5IxOSXDdRTHd9Awi44Xz0XeeztXA6K3NM9QkT94sjXSoZzOR0GZncYLeTU1ns-.jpg
//media.inmobalia.com/imgV1/B8vEv5Xh8DZJ8zA8HsKlVQQovHvPS2nS1REiasNjjf37J7WfKOkiQxSIhRrnU2OBFkknCXNFUkYS7Hh9o9IZ_QJ9eIkyovPRCzSnus7R1uaipNQ_bd~bcw5kxvqb9MHEKBj8NgkV2FOfTylbKaxVWTSWANQkICeOLHQd0HdH~BSK~p5aWid5VJQ1d3dhwotMxOFGxNG6OEuy1xoQJqJV6~C~itPdjfmpc61iM2Pe6nvFXXmQIJsMYNKxiv3FsyZ7KNswpSDoqzxAl9cdp3hm89b9x4_5Mpr4oU9Pq0nmOQI7yZqPfNtK52hQNVZdCKJdpcs-.jpg
//media.inmobalia.com/imgV1/B8vEv5Xh8DZJ8zA8HsKlVQQovHvPS2nS1REiasNjjf37J7WfKOkiQxSIhRrnU2OBFkknCXNFUkYS7Hh9o9IZ_QJ9eIkyovPRCzSnusWa_YG3X7XFnAKXFsvqMWYugUjGCyLMBW9NmwcRX_4Fzv9mT1WC7vxGBqSrrViK_Wt3K~wj7XW0Nanalcga2Q8xssVQNCQPlV2qP~TU0qiYdp9tBI2_wCuNQusMAhUJPRWKUfO_5ultelFktCMXJaR7aXsYAoezKNUtnR3Qc0OD_aypqoz6N1zrPjqY~HpqhfD2~gKsdiQKr3b1EQ_hBoeM27bRVeo-.jpg
Price

545.000 €

Ref.

5052

bedrooms

3

bathrooms

2

Built

140 m²
Duplex Penthouse in Belaire, Estepona
New modern penthouse in Estepona, Costa del Sol
Belaire is a new modern development consisting of 63 contemporary apartments. The community is gated with private swimming pool, landscaped gardens and underground parking and storage rooms.
Located in the New Golden Mile, Estepona, just one kilometre from the beach, walking distance to all sort of amenities, restaurants, 3 well known supermarkets, pharmacy, shops, etc…
The swimming pool uses a salt water chlorination system. The modern design of the apartments, the side of the windows and the non-framed glass railings, give the perfect integration of the inside and the outside resulting in a constant sense of freedom.
Within one kilometre: Golf, Beach, Pharmacy, Restaurants, Supermarkets, Sport Club, Beach Club, Spa, Taxi, Bus
Features
Fully fitted kitchen
Close to shops
Utility room
Solarium
Dining room
Living room
Amenities near
Sea view
Transport near
Covered terrace
Fitted wardrobes
Gated community
Air conditioning
Lift
Close to Sea/Beach
Close to Golf
Uncovered terrace
Open plan kitchen
Good condition
Urban view
Similar Properties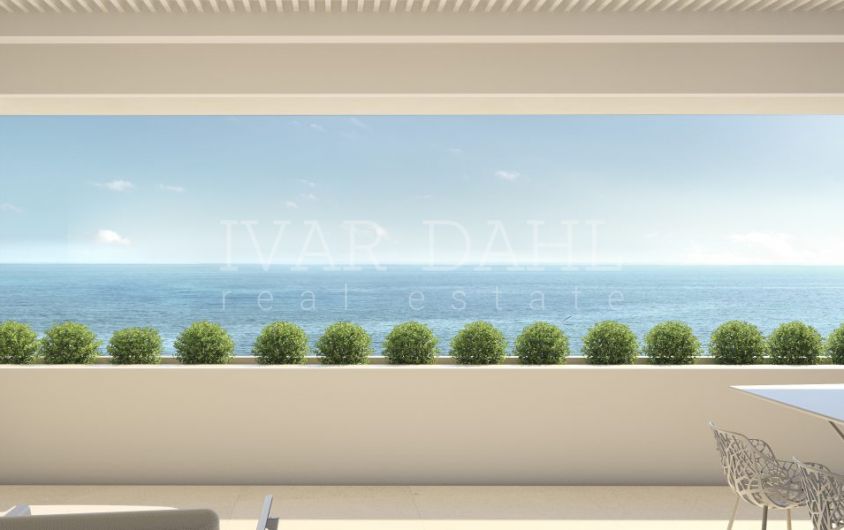 Estepona, 32 new front line beach luxury homes. Modern Contemporary style. Sea front location. In walking distance to all kind of amenities, old town and marina. Spacious terraces with amazing sea views. Homes ...
4

bedrooms

4

bathrooms

227m²

built

34m²

terrace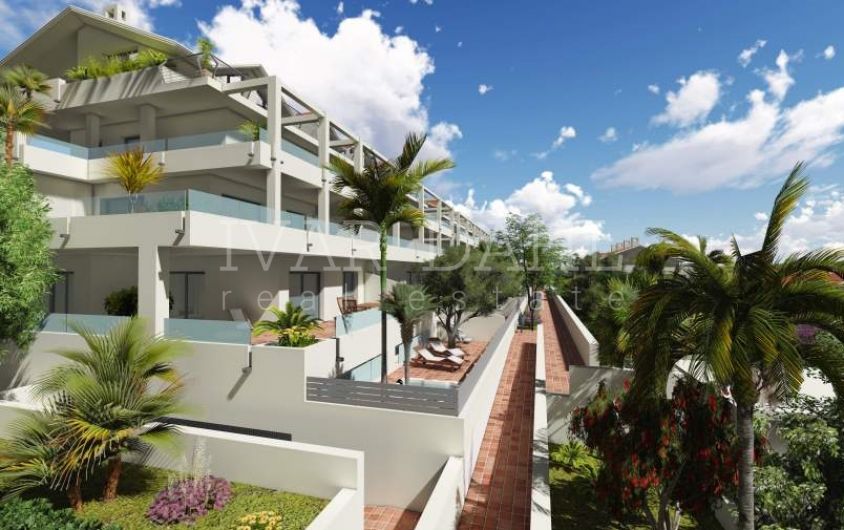 East Estepona, Stunning New 2 Bedroom Apartments & Duplex Penthouses. 2 Bedrooms - 2 Baths. This new complex features 62 apartments and penthouses with 2 bedrooms and 2 bathrooms, quality design and ...
2

bedrooms

2

bathrooms

221m²

built

99m²

terrace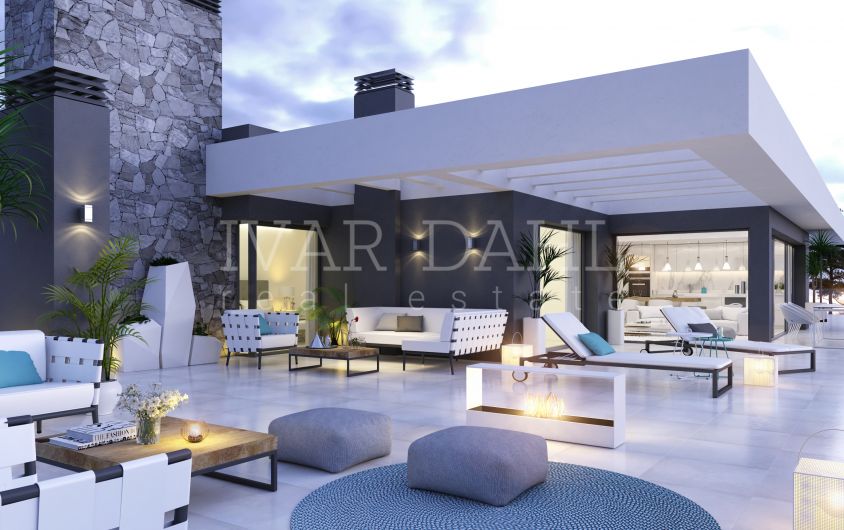 Penthouse on two floors with 3 bedrooms. This is a new off plan development in a unique location close to Estepona and Marbella. This exclusive project features just 34 contemporary apartments and penthouses ...
3

bedrooms

3

bathrooms

213m²

built

93m²

terrace