New contemporary villas with sea views in Mijas-Costa, Málaga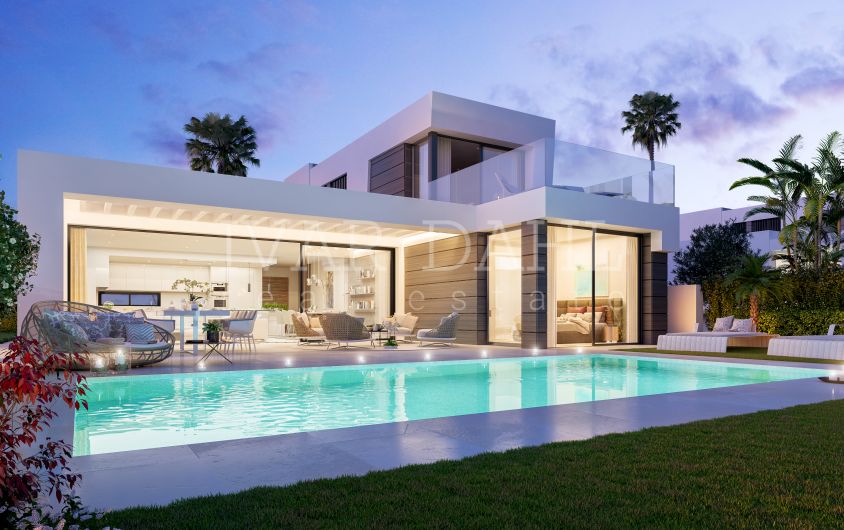 //media.inmobalia.com/imgV1/B8vEv5Xh8DZJ8zA8HsKlVQQovHvPS2nS1REiasNjjf37J7WfKOkiQxSIhRrnU2OBFkknCXNFUkYS7Hh9o9IZ_QJ9eIkyovPRCQEHs6GFzC9_NLwlgXoqvlIQaE0Y4Vs~YZhBp_kaKrcD5_Ej4r4yVuNOvI2iv1WRDXUHcAxxGUrLS~E_sXBOa0JHCM2iekVN2gv0sZ1yE7~Cz4oOZQ96TF6pHbmiGCc~aKidulhpgUfDLAbfUeKvpEp~F6Qw1KUj6TeORHzHfczlUkm1J6J5VYFuGVRwntC6AiK_m2WWGX7HORJIx0v3qrhnGHD1kDBxCfM-.jpg
//media.inmobalia.com/imgV1/B8vEv5Xh8DZJ8zA8HsKlVQQovHvPS2nS1REiasNjjf37J7WfKOkiQxSIhRrnU2OBFkknCXNFUkYS7Hh9o9IZ_QJ9eIkyovPRCQEHs6dq1kipUTy4wHeINOUurXdgTMvAJyk1HdDV0DoH4Lnc2fngJyeDSySbCfiCYlGvAPFxsArEkxNqU9tLfX7um2p4rWBlc_Co2XZrUuF8yYgMK44SVPgYfLD33ksvHUOjGGpzhh4lK9IM6T3XIPYob8scH1cDrsXBHww883k3fy8J1D3RuBLnpuOIIhHU7u~sGDJtf~Xn4mYJ2iPH5W3OFX3g3wddVyU-.jpg
//media.inmobalia.com/imgV1/B8vEv5Xh8DZJ8zA8HsKlVQQovHvPS2nS1REiasNjjf37J7WfKOkiQxSIhRrnU2OBFkknCXNFUkYS7Hh9o9IZ_QJ9eIkyovPRCQEHs~S9lLZleGRvLzouJ~3UEjGrguuD6V10GvOS_Gxm0QN0sLotnVFI8fDqmYEduphzJDOJikAz5YF0uKXN45S0CBSYq6XgkwZaDgFnNUoWZW46XElo6TF8GSonw82b~FnBdzZff6lPlkK~1RyC2Nad~e3m0EgtcTqlze5a6lkNyP_sljhBotYB~uMBe_03iyN06E0vrm~_2NLR1SPWY7AzfEg79Kd0grg-.jpg
//media.inmobalia.com/imgV1/B8vEv5Xh8DZJ8zA8HsKlVQQovHvPS2nS1REiasNjjf37J7WfKOkiQxSIhRrnU2OBFkknCXNFUkYS7Hh9o9IZ_QJ9eIkyovPRCQEHs6NeMVjc2aP5ynsaiZ8zGg1OfNFHA9IgRAS7KzfUA38oOSIn6jvIRfd3zPukb7Vrr5Kog~MHaUVM3f7LqkxEZdUXp2BMhrsQCIIDUKOJ0d_YF6NgM3U2NXwJMhfpP_DTImM4mZC0X9akyKegokkJseZMjG1VlOWW4aPBAt9MTmn~l~pEO3FIYlQyb8sBIgouXCfkxgtZknkmy82XUqnwmcLStT2yEb4-.jpg
//media.inmobalia.com/imgV1/B8vEv5Xh8DZJ8zA8HsKlVQQovHvPS2nS1REiasNjjf37J7WfKOkiQxSIhRrnU2OBFkknCXNFUkYS7Hh9o9IZ_QJ9eIkyovPRCQEHs~S7KNl8_KKNngkIb6T0s~99xc8fg0Qi2C~PBrkkptLGwNAmgRi2xWrfHLUBtvGJdFHu_gTC~j2wC9a7m7CzAPngyVhr~7B4A7jKaQ4JtIyJCIumKNirNqFepc35CTe_0qa64Xb9o3i1Qkm1qLkTxFuxDRazRTXFBEOQ~KVQ2dWnkqryUfGHCVuVCy_z82hv~MBlOC8qk2r84nO1Fya8WZHjap5xORs-.jpg
//media.inmobalia.com/imgV1/B8vEv5Xh8DZJ8zA8HsKlVQQovHvPS2nS1REiasNjjf37J7WfKOkiQxSIhRrnU2OBFkknCXNFUkYS7Hh9o9IZ_QJ9eIkyovPRCQEHs6IyH2XjTZPmVPaOCrCUxtFxybw4iMBr_EGspHexbuOiwBdN2nKAV7cF8I3l93fzqvWsalSj2nMoJfWQa0xwTxZpF_sIaUdnc93ERfVJBIjgKv7pR2C_HZaTYGT1NXhUD3OH2z8s6Rrc1HLVEzOa59fFsIn4JWs4j2uKDlhya5XLBg~KpT92fS13sTttGP7tOhp~GxyGVS8GXnrIzzUs7bbXP4Ja5qU-.jpg
//media.inmobalia.com/imgV1/B8vEv5Xh8DZJ8zA8HsKlVQQovHvPS2nS1REiasNjjf37J7WfKOkiQxSIhRrnU2OBFkknCXNFUkYS7Hh9o9IZ_QJ9eIkyovPRCQEHs6~nTAmFxrrx85PtLs1BcdUyHyss0~jmncqmO4cRMnCygbQ9LwOVvYQ5WtmwADxZ8k5LcipqOHUUhzzmfbLsF2ibPQdcK7PcQy~rI0GUJSk6AeYh0nGaFNdSiU9MqwjZWgq3WvQR4r4nMFXHhVlJzZxUc7Oj3GaSkC_v4AZkgckeA6eIIMIRsWgNS49JNLjYaOCOSGKNvYQOwEbzxcZBmbGLhHBAU7s-.jpg
//media.inmobalia.com/imgV1/B8vEv5Xh8DZJ8zA8HsKlVQQovHvPS2nS1REiasNjjf37J7WfKOkiQxSIhRrnU2OBFkknCXNFUkYS7Hh9o9IZ_QJ9eIkyovPRCQEHs~X1y1xyf1Tr0ckV489xFap9~R0QPeBynEieSqmJWfNdZ7G2Pd2vaN7bBX0GPTOPhFz~5FagKQM0XksjAreEOCZMJoaI4ONVDVdzBTpf8ed53n59WVKWedtTxHk0S5~IcD9LHy2WDz~sPoItb4k0Y8fevKpGX2Mr2uq1YpNbPOJr8z6IbjuKIT9GQWiXkrDV9onHgftWQgTTObV0aXMdec0CQtjieAs-.jpg
//media.inmobalia.com/imgV1/B8vEv5Xh8DZJ8zA8HsKlVQQovHvPS2nS1REiasNjjf37J7WfKOkiQxSIhRrnU2OBFkknCXNFUkYS7Hh9o9IZ_QJ9eIkyovPRCQEHs6NaR4_w1AhATWkY_Pp3DNLrrMcIQuESROHUoAVjvOO08zS0_3dw1vyIBWvK0zCWt~B~GAU6_pu9frXebeYiPZhtAPO23nGAEdk_KuEw69zz7WVujfLAeEHVlGgSXoTgK_8GtiBXSDw7tWB0miO38XFYYWS4qYkam4cOMVzX25AHpOCwC0FLN6mQnygjsXrq9v0o5_CzRMo9dWqMimTyTxZVI~zD2LI-.jpg
//media.inmobalia.com/imgV1/B8vEv5Xh8DZJ8zA8HsKlVQQovHvPS2nS1REiasNjjf37J7WfKOkiQxSIhRrnU2OBFkknCXNFUkYS7Hh9o9IZ_QJ9eIkyovPRCQEHs6ds62tqCPy1Z~Wi7eP1bOqZFtPj2ZeK11XiyoXx6X0qZehIIqh0WqGUdQvUpoedNzAwCWIfsDJZ3kB7aTRLkqYiXT4L0G08h8hSUJCTWt3pmWn2mQFwEMm4ySY~HVOGxJFdjGJTusJXbN3LHBeazbsM_pvAiIQbcJyZIjU_wRPIgskFu3F3k_f1pECFp5A3Vnaz7x7HPIxpqbh5weJ8D3BZWZukanI-.jpg
//media.inmobalia.com/imgV1/B8vEv5Xh8DZJ8zA8HsKlVQQovHvPS2nS1REiasNjjf37J7WfKOkiQxSIhRrnU2OBFkknCXNFUkYS7Hh9o9IZ_QJ9eIkyovPRCQEHs6XutrzaI24lN7NTfVAgK2dG5KtnBOHHgLJYekLygIiFXmMTe8baC1TtXid5rLHbyfn8jIsjQhCJlT7GIXB8w920GFzQLZfOoB4pjkd~GxZXsmBJz5ljZPF4bVP2MZoGoWukwTEYSPSB48shtfo~ogLK2muOf_DlrkD26Lg9jfb1OXXj_nkqCuRLycyQpod4w5MLFiCS3jZB9zgBg6V8RGLgQLm4QsI-.jpg
//media.inmobalia.com/imgV1/B8vEv5Xh8DZJ8zA8HsKlVQQovHvPS2nS1REiasNjjf37J7WfKOkiQxSIhRrnU2OBFkknCXNFUkYS7Hh9o9IZ_QJ9eIkyovPRCQEHs6Z5Z5DiWubKff5x29Q2n4Hor5s4iJgoV6eo9yXaagBC_pRSRgEYAAU6JoB_ongQIxJRqjgxDdiyZuO9RZWgREjOk8cBd9VrdhLigwJLluyZPb0sK4ob7zHKCEiI1VwNWLoguojCIyY4CWHgjKEH87n2xkaIzOE9RlIQaeyaGwV_RDb~FjqY0FbazacxKsopTQqt~yM2MMOBpmzujYdv3A8jP3uFm0I-.jpg
//media.inmobalia.com/imgV1/B8vEv5Xh8DZJ8zA8HsKlVQQovHvPS2nS1REiasNjjf37J7WfKOkiQxSIhRrnU2OBFkknCXNFUkYS7Hh9o9IZ_QJ9eIkyovPRCQEHs~XyLJXU0irqE6zC1rifrk_hDYj0s3JIg9C8ohRAcYMryKBpBJ~Y9D1kollokMSITbkMrcJHZX~nLd6EoQdIJfDj~8Ke_cOKf8sQFcmLPhiMr9~6UzP7yj6blFJUEm3PnnngUsVmrBwBYKAkO6ItnwQ8rStwypqXopw6Tnk3Pnn2yy85~7GtwBHTHMF5QoGs9ZomnK0dvDsW4YmyjLIFGnqdbr865q0-.jpg
//media.inmobalia.com/imgV1/B8vEv5Xh8DZJ8zA8HsKlVQQovHvPS2nS1REiasNjjf37J7WfKOkiQxSIhRrnU2OBFkknCXNFUkYS7Hh9o9IZ_QJ9eIkyovPRCQEHs6HXxMj972HGOqM3xnEhshMzYLvi70xTI9BaSlpFk7E2f5gWjECo69lbOEjsVP0kUcBhlkbYJ7s_WsmICCkg_a5pruy3UtSRxHXO1brPRWjA~OPHLCfciDJJ757xqBvYK1ZAl8mmaxkdiBpijgHV7AeC7SC4s9muO5hgCN3EffoTlO3znzw7TG669ZaX3SkGFc_0cFDTqs2~sW4wCrKgXH8mhE5dVyo-.jpg
//media.inmobalia.com/imgV1/B8vEv5Xh8DZJ8zA8HsKlVQQovHvPS2nS1REiasNjjf37J7WfKOkiQxSIhRrnU2OBFkknCXNFUkYS7Hh9o9IZ_QJ9eIkyovPRCQEHs~KxB6Ll_8ChHjm2QotAz5hePqN8EWQc9Ua7SdveWCDNOtCfyo~_Q25hQSzqZ86BHKrx4hUOKBAJBkFHaLGlJW1sbNAiJIuYNMHz1V0R2OouiqEVv3fTFt3u_pcqHS_i1531do1YV5VobRqtJ1bZHvAj_x5dk~zR05cYyFuigZdQpKr3qB_rz_XgARpfQGONCQMb15GVbB_QNfMJXplv_lesMNQTfc0-.jpg
//media.inmobalia.com/imgV1/B8vEv5Xh8DZJ8zA8HsKlVQQovHvPS2nS1REiasNjjf37J7WfKOkiQxSIhRrnU2OBFkknCXNFUkYS7Hh9o9IZ_QJ9eIkyovPRCQEHs~EIWOfzyYpGmApUP2FRhyU3TD7ogMAeyadYUotFOCqzDV3e5IBWdnssRDcCo54ZNRb~rqE9~XLGUIrmPW_75zK0uF1J95fiSYNPz6lX2IsFPKXWQVfUGZYdmefTN3dZ2jmC1noUVCoxmJNDuzYo2HX6N8gr5iYCyEey2h2XzPFcY_aN3bxgd~FmbKON3zC5qSNYVTqYFTqSyPj9LXCz1kRjn0dKBf0-.jpg
Price

1.215.000 €

Ref.

5076

bedrooms

3

bathrooms

3

Built

474 m²

Plot

466 m²
Villa in Mijas Costa
Villa for sale in Mijas Costa with 3 bedrooms, 3 bathrooms, 3 en suite bathrooms, 2 toilets and with orientation south/west, with private swimming pool, private garage and private garden. Regarding property dimensions, it has 473,98 m² built, 465,67 m² plot, 200.13 m² interior and 146,87 m² terrace. Has the following facilities air conditioning, brand new, fully fitted kitchen, fitted wardrobes, basement, marble floors, covered terrace, uncovered terrace, private terrace, storage room, dining room, laundry room, game room, living room, utility room, gated community, double glazing, security entrance, golf view, sea view, panoramic view, close to golf, close to sea/beach, close to port, amenities near, close to shops and transport near.
This is a stunning new development of 21 contemporary villas, located on the border of Mijas and Marbella. This prime land neighbors an 18-hole golf course and is within easy walking distance of Cabopino's beautiful beaches and marina. All have lovely sea views that are maximized by an arrangement that follows the natural flow and topography of the land.
All these villas have 3 or 4 bedrooms, private pool set in beautifully designed gardens with views over the Mediterranean and next to green zone for peace and tranquility.
Fully finished basements are included with 2 multi use rooms all with natural light plus underground private parking for a minimum of 2 cars.
Every villa has stunning sea views, just a few minutes' walk to the marina of Cabopino and the commercial centre with its abundance of shops, bars, supermarkets and all local amenities.
Located just 15 minutes to the centre of Marbella, 15 minutes to Fuengirola and just 30 minutes to Malaga airport.
Features
Fully fitted kitchen
Close to shops
Close to port
Utility room
Marble floors
Basement
Storage room
Security entrance
Double glazing
Brand new
Dining room
Private terrace
Living room
Amenities near
Sea view
Golf view
Transport near
Laundry room
Covered terrace
Fitted wardrobes
Gated community
Air conditioning
Panoramic view
Close to Sea/Beach
Close to Golf
Uncovered terrace
Game room
Similar Properties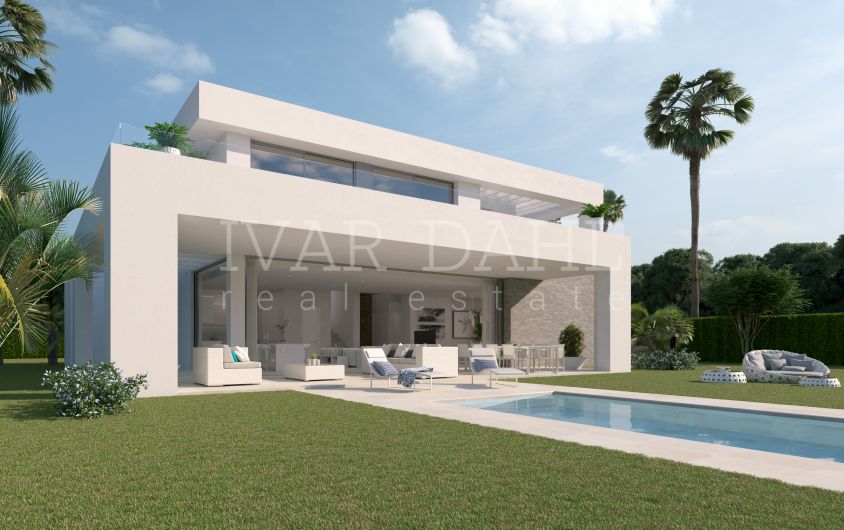 Modern villas with Prices from 510,000€ to 701,620€. Each one with 3 to 6 Bedrooms and 3 to 5 Baths. A new and secure residential development that offers the highest standard of contemporary living in this ...
5

bedrooms

4

bathrooms

431m²

built

1.941m²

plot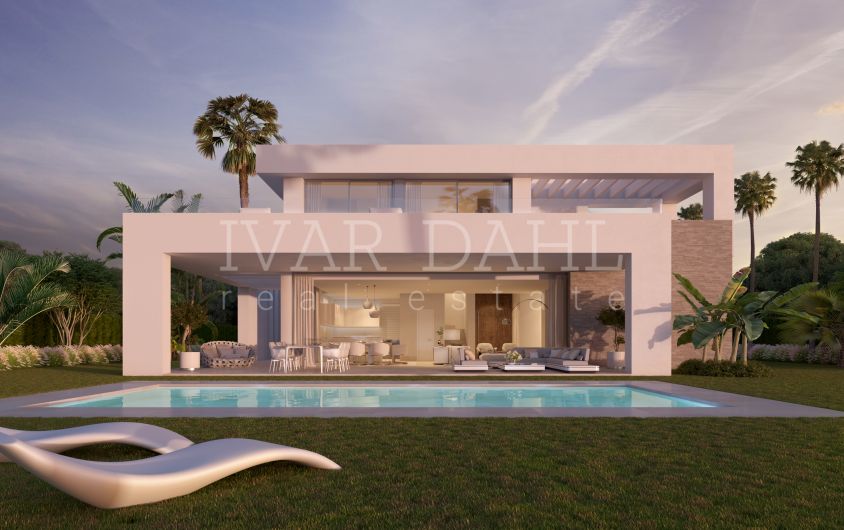 New modern villas in La Cala Golf, Mijas-Costa. Prices FROM 510,000€ TO 701,620€, 3/6 Bedrooms - 3/5 Baths. A new and secure residential development that offers the highest standard of contemporary living ...
4

bedrooms

3

bathrooms

428m²

built

1.941m²

plot
Lovely family home in Urb. Sitio de Calahonda. A beautiful, luminous, well presented villa situated in a gated complex and having only few neighbours. The house consists of an entrance hall, spacious living ...
3

bedrooms

2

bathrooms

165m²

built

596m²

plot