New Build Duplex aparments for sale in La Cala Golf Resort, Mijas, Costa del Sol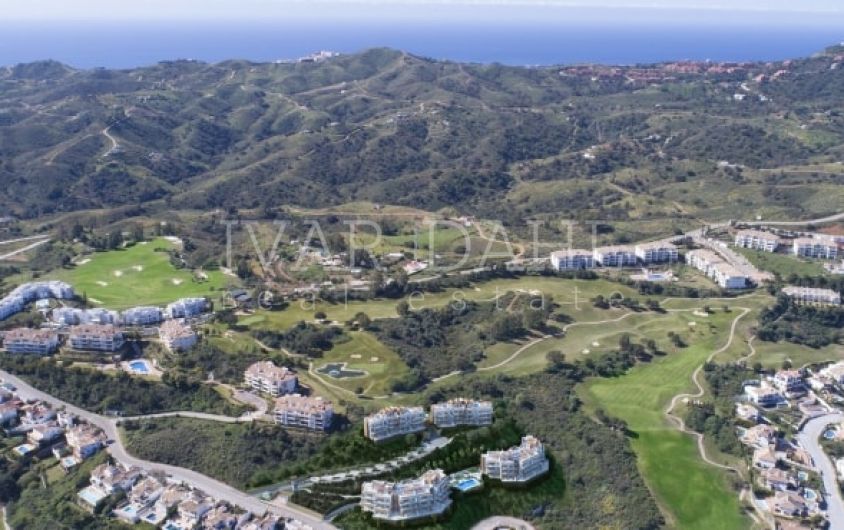 //media.inmobalia.com/imgV1/B8vEv5Xh8DZJ8zA8HsKlVQQovHvPS2nS1REiasNjjf37J7WfKOkiQxSIhRrnU2OBFkknCXNFUkYS7Hh9o9IZ_QJ9eIkyovPRBoJxLn04d7TDZqpm1BsNo~sDAHsRLgNpP9_masu~ZJUEr2RsE8mbc1x8XNDD~OkX6aMrl~CGJvwXqdx8a3DCJlo~HDK4vCCmOdJA6z_N3Ht30cF8xEr~zvYgcPpXI4zoW6kbKZ0P6UF1_qYQ538UfVYQdpnpLUbp0bEMTDuJrF09KjT5PrOR7SjENQ91~vmcKloAENGQ3rkBKKwuVDmR3QIdJ0qSlSkA24Q-.jpg
//media.inmobalia.com/imgV1/B8vEv5Xh8DZJ8zA8HsKlVQQovHvPS2nS1REiasNjjf37J7WfKOkiQxSIhRrnU2OBFkknCXNFUkYS7Hh9o9IZ_QJ9eIkyovPRBoJxLnhdvtymLLcUs2NDTM4ak6HkCJ3NWJw3LM6bOtrsgNWrqxM4EOjpX58tiwV8sUFWN54h~NmumYPnOU6OG7AMVEol3M~uya81JYMAB6TALrJc~ZFlHqE0zRQiuKsd7jUryboI7NvBDp5Z2vH6mqL_wbHYw0~kIe~FN1RCrLdSuoG5UC0zZWQyLtCfGsKd2ms83liaKIbNMfJFhWb~4MnKHpj0oDfm~Nk-.jpg
//media.inmobalia.com/imgV1/B8vEv5Xh8DZJ8zA8HsKlVQQovHvPS2nS1REiasNjjf37J7WfKOkiQxSIhRrnU2OBFkknCXNFUkYS7Hh9o9IZ_QJ9eIkyovPRBoJxLn0~cXjNjpgEo9dvADSD5HOSNk0z8~jTwn4HD641lNUAlnXUqADvMp0Md5XG9ZoQZ0nsl3LR8bpE9ZadPilKEHOnFIlwA0Km~MrAOdfEktLF8LXFneAGP0vMcw80r1qHCoGMO0t4otd9Izld7_pMpCCmdAwCYNX6ouQ5dGjQD11k6hzJLYwjIiHiYpqW6XytXaBoln4Fmtm6Sf8NBTioDRGGVYm~Ev4-.jpg
//media.inmobalia.com/imgV1/B8vEv5Xh8DZJ8zA8HsKlVQQovHvPS2nS1REiasNjjf37J7WfKOkiQxSIhRrnU2OBFkknCXNFUkYS7Hh9o9IZ_QJ9eIkyovPRBoJxLnJHEF83RByLFk339la8H81mE5yHLvg1Z67eBGCULDk0MjJ1bLZlN181IFx81J75VkHS2zM8TrJlKwFmlw7RUSaM9Gss3DfHpjy0dxOC7yt0CDjF92jFYIzVcR64cP85SO4iB0Fd99hman92bEq8qrazHpLQn2Xa2iyckucsobgwr2hNM05_0lRXJQx56s9HxmMadxa_2d9AqRS2QfF8hlymMkifv_U-.jpg
//media.inmobalia.com/imgV1/B8vEv5Xh8DZJ8zA8HsKlVQQovHvPS2nS1REiasNjjf37J7WfKOkiQxSIhRrnU2OBFkknCXNFUkYS7Hh9o9IZ_QJ9eIkyovPRBoJxLnhT0prrskWYOQPcwcQmMwmNFcKpL8N8yj9up2w8DGMzL5UAbr9uyCcuTR7ljnekJFQ_dSI8CvrQaJkcStPNYt0ZlHGRpnnohLlxTfAhT3QaB0TTistGvKuKyEXDhAG59EfOL_YsT0rAL4B~yxlqzo9hStXDn0v1Eu9O9IK4znDZUR~WRFQauK4xXcMydn8Q7HK3Cm3Omt0j1gImNsVNw47wD_kz7hc-.jpg
//media.inmobalia.com/imgV1/B8vEv5Xh8DZJ8zA8HsKlVQQovHvPS2nS1REiasNjjf37J7WfKOkiQxSIhRrnU2OBFkknCXNFUkYS7Hh9o9IZ_QJ9eIkyovPRBoJxLnhcuNydkqosuD0_rtD6nPewGelzBNVkaUbYQRdFN~86cNc6aufpS65PFTDtN7dQ1OjevjxZlTVVcPESBAhQ1HNjy46ktn8O22sLBhtkmn6h37svJBGrJogm8U2reRHX5cYjs6DhWBmKDptF4OZqyfqh9Du~bYGumELKRqpkj2fW2WNsTJdZ~i~qpnkbFlJQ8uNiP0hMJ~B3YUPizt7QWaUWUdEH82A-.jpg
//media.inmobalia.com/imgV1/B8vEv5Xh8DZJ8zA8HsKlVQQovHvPS2nS1REiasNjjf37J7WfKOkiQxSIhRrnU2OBFkknCXNFUkYS7Hh9o9IZ_QJ9eIkyovPRBoJxLn7~GTIvygMmki4PNashpzIjaknvJmtC5O3BLIWThiXcNjnAiyAHI1vZZxGt65SQQEDeQuHb9LaUZ6DEEfc3OvhK3WWgGBD6YXc4Oc74uQYqhgzLkXl4_9eE8uP1MyZgqtdzaOANnXG8xPJTDQhGExMMSrFx_7vvPHxCp0lcoO9cb2Tgs4aqgHLvv_IIRkv3dYjLAWDY4z4IzTq3CsItVBLRPpPqAKs-.jpg
//media.inmobalia.com/imgV1/B8vEv5Xh8DZJ8zA8HsKlVQQovHvPS2nS1REiasNjjf37J7WfKOkiQxSIhRrnU2OBFkknCXNFUkYS7Hh9o9IZ_QJ9eIkyovPRBoJxLn0zwJEI_D4JwArPSn1ja72PCvUvjxUNUeQ20gFi2TvrucCN9D9_I2Pd3ls3YP5g~QFXMVaTY0ATMqZFVygC2V81VO59_FQy~L7zraB~AkqIlGNq9eQjS~sRDDkkWRVDaiE5eOEAgzsj0GCoMcmCSn4jLvOohV1QV2I9wuOIAUO4gjIB0KDNQ1xtfl0IIIwI4zTx5pLgnPf8AQtt7RGrpamEsfuJCzo-.jpg
//media.inmobalia.com/imgV1/B8vEv5Xh8DZJ8zA8HsKlVQQovHvPS2nS1REiasNjjf37J7WfKOkiQxSIhRrnU2OBFkknCXNFUkYS7Hh9o9IZ_QJ9eIkyovPRBoJxLi~gF7YMjHiA4XgtJ7tNgOozYZeT6xO5om4DiOfb563AXe0jnMICzvx4PsgdKRHZUKNW5Az21PFwkVyAwQ37~yE5i1Yi1UCu78Rkozk5h2ZGGHqScuaiiakLvXhNeknZ5hVCBy0RIhrhCXTfyFLH837Am0k8vkDNrODy5UKoZxZgIvIGDVngaqJqtuHpI0eSlUcw~aW_W9Psc4Xm6buFsS4VgqaCVrM-.jpg
//media.inmobalia.com/imgV1/B8vEv5Xh8DZJ8zA8HsKlVQQovHvPS2nS1REiasNjjf37J7WfKOkiQxSIhRrnU2OBFkknCXNFUkYS7Hh9o9IZ_QJ9eIkyovPRBoJxLn6ntMdCzvNcY~D~zHmbcqT4wsxmZwiTBWOzOrisqPmxBYw_S67QwIwOjhv5mxgn9ttPSOaQRBDWeyS~Q9tqCjW7c6n9nvsoJRrh6zNCXDpFegpKHx8kEse2CflfOgcJQpHcF0u_bKtpJerSkUJLqLVLqtAkCQ8DJe2~LlzaeMCIBTx5yVaWRuX2sko81tcrwMlKzC5Njn3~BrgWDEZPJ266nDqRa1o-.jpg
//media.inmobalia.com/imgV1/B8vEv5Xh8DZJ8zA8HsKlVQQovHvPS2nS1REiasNjjf37J7WfKOkiQxSIhRrnU2OBFkknCXNFUkYS7Hh9o9IZ_QJ9eIkyovPRBoJxLnMNxVWZzSCRorNqPe0lGgdScZxUP06mS91ABRnS0Yng1SRdrZo66nXzbS~0ZTqUngo80YjOlWNkURKQs~5G4p0GiB92Ju06~TsJ0Fv~HYMUrMgOJObpTvHdg3zcmSPoqJ9jheHTlXGaxsxmvRXy4PxYQWvqkIhDCml32yTiHZQynMKvsrkBoYldtVYeThzRk0LSYhylgojIUMj47~vF_yMF8bpI0bE-.jpg
//media.inmobalia.com/imgV1/B8vEv5Xh8DZJ8zA8HsKlVQQovHvPS2nS1REiasNjjf37J7WfKOkiQxSIhRrnU2OBFkknCXNFUkYS7Hh9o9IZ_QJ9eIkyovPRBoJxLnMIfjaAgyNEOHs0OTFVLMtcZD~jldlwp6qJLTl3drLLvN~I0KJd~qvye9EtnFEDe_a4HilKFjOZ00bgANLbY7plk0p_hFHrrclBHjQbfkoMDknmETJ8hwoDtInYUJ8kaNVGoR1FWV3RSioighkeN9A0H4jB5yC7A5~8N21Bd_lLUlEyiPhYz5qak1oqY1SpRP9wTa0F2mUCh3QAAOCyMNbzr9Dhy~Q-.jpg
//media.inmobalia.com/imgV1/B8vEv5Xh8DZJ8zA8HsKlVQQovHvPS2nS1REiasNjjf37J7WfKOkiQxSIhRrnU2OBFkknCXNFUkYS7Hh9o9IZ_QJ9eIkyovPRBoJxLn6tJG9WqhUEW6FaUoD7Ue8l8PeCxwdNbJL~I1s8Nwk42iwPCLuQcZ_ugfcfvAe8fOE4kbxBsSiUQhnBD8zSaFJo4Crx4hzvjz1m2TXRbkWEMOi_n0kdrXrwR4kPaJCfNci663~RqptGuSQUwqcH12t2dG9_5LlR_Yaak~UShN7rrd30I~CZ2EGjxyjFCHeHa7fbawpYaxAdGZunEwXGZMqXAG7~gDc-.jpg
//media.inmobalia.com/imgV1/B8vEv5Xh8DZJ8zA8HsKlVQQovHvPS2nS1REiasNjjf37J7WfKOkiQxSIhRrnU2OBFkknCXNFUkYS7Hh9o9IZ_QJ9eIkyovPRBoJxLihYtBslwIbCwVdion3eFDNouLh40Q4gbHOOWi8ZjaQiufWO8HrA7GfE4NBNYHsWtPm6kiO6CY6eQLkUsCs_OMeMLG90B_2gE4wVjrCWxsH2Mx2i7yScR3U~9IqVHc3XK8JvoNMZoI1nR8AVFX54~SMoDNa~ESh3aneuVXQE62KkdJFbHdyJBzzrPd5JqnD8QcqXn6MtdiegZteyUO6LGD~e53I3ZxI-.jpg
Price

420.000 €

Ref.

5082

bedrooms

3

bathrooms

3

Built

138 m²
Duplex Penthouse in La Cala Golf, Mijas Costa
Duplex for sale in La Cala Golf, Mijas Costa with 3 bedrooms and 3 bathrooms, with communal swimming pool, private garage and communal garden. Regarding property dimensions, it has 138.04 m² built, 113.46 m² interior and 24.58 m² terrace. Has the following facilities air conditioning, brand new, fully fitted kitchen, 24h service, fitted wardrobes, lift, spa, gym, jacuzzi, heated pool, indoor pool, sauna, uncovered terrace, private terrace, dining room, living room, utility room, gated community, double glazing, security entrance, security service 24h, mountain view, pool view, golf view, country view, garden view, sea view, panoramic view, inside golf resort, front line golf and mountainside.
NEW BUILD APARTMENTS FOR SALE IN LA CALA GOLF RESORT, MIJAS, COSTA DEL SOL.
A new residential complex, in the valley of Mijas, situated next to three prestigious golf courses.
It has has panoramic views of the golf course and the mountains of Mijas:
20 penthouses with 3 bedrooms and spectacular solariums and 40 sunny apartments with 2 and 3 bedrooms. Private gated complex with communal gardens and swimming pool.
The complex and the golf course are perfectly integrated within a natural landscape and with spectacular surroundings. The build quality stands out as do the new luxury materials and finishes.
Surrounded by nature.
First phase on sale: 12 penthouses and duplex with private solarium and 24 apartments with 2 and 3 bedrooms. Private residential complex with communal gardens and pools. High quality finishes complying with European standards for construction. All the apartments have spectacular views of the golf course, coast and mountains.
Large, private underground parking and storage room included in the price. Solar panels, thermal and acoustic insulation, natural ventilation system.
Special privileges on all facilities and services at La Cala Golf Resort.
Energy certificate type B
Expected handover date Phase 1: November 2019
Your new apartment in La Cala Golf Resort.
La Cala Resort has three 18-hole golf courses, a hydrotherapy centre and spa, a 4* hotel, tennis courts, running track, gym with qualified trainers, professional football pitch, Golf Academy and practice range and 24-hour security in fantastic natural surroundings.
Just a few minutes away by car you can enjoy the charm of Mijas and the narrow streets of the old town, go shopping in Marbella or Fuengirola, taste the nightlife in La Cala de Mijas or Puerto Banús.
Without doubt, a new residential complex with all the advantages of privacy and high quality, sought after surroundings, strategically located in La Cala Golf Resort, at a truly unrepeatable price
Features
Front line golf
Fully fitted kitchen
Inside Golf Resort
Utility room
Jacuzzi
Sauna
Gym
Security entrance
Double glazing
Brand new
Dining room
Mountainside
Security service 24h
Private terrace
Living room
Sea view
Country view
Mountain view
Golf view
Indoor pool
Heated pool
24h Service
Fitted wardrobes
Gated community
Air conditioning
Lift
Garden view
Pool view
Panoramic view
Uncovered terrace
SPA