New modern apartments and penthouses with sea views in Estepona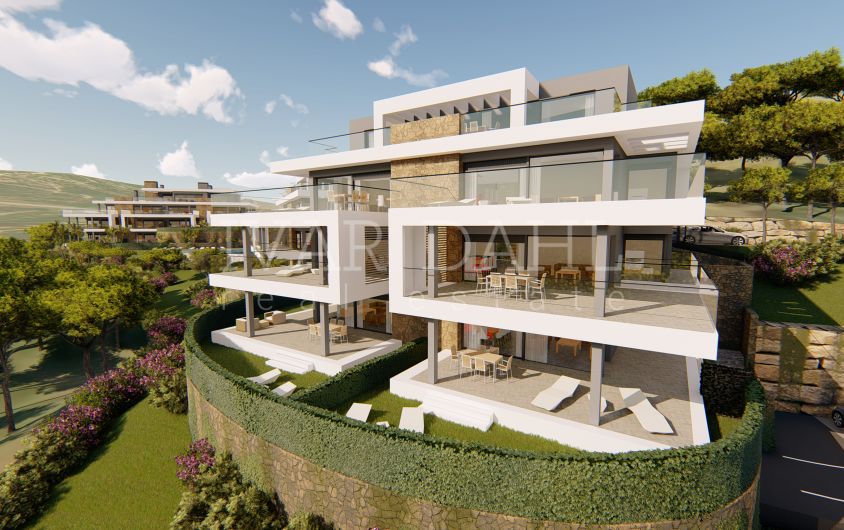 //media.inmobalia.com/imgV1/B8vEv5Xh8DZJ8zA8HsKlVQQovHvPS2nS1REiasNjjf37J7WfKOkiQxSIhRrnU2OBFkknCXNFUkYS7Hh9o9IZ_QJ9eIkyovPSed7oul_i7_4p8GWEFEYmyqsYgzDm0dc2f0ujUMjg8IZI02W~6GvnG~DNh389u1zIVcJS1N8hRb45fzmrxmeFemZu0PwufdPLOlA3EKExt2r4mcXyImB2kQ0zszSwjOVawIu6F4PsTS8gq_bKlUwLsa2cH6lbtNOG0vxb4MZAIJncxXZWAXB5fxAkU3Iz~7ma_Dsj0qBiHAjLBzWLAtTaTSc_tm6hZDK6jn4-.jpg
//media.inmobalia.com/imgV1/B8vEv5Xh8DZJ8zA8HsKlVQQovHvPS2nS1REiasNjjf37J7WfKOkiQxSIhRrnU2OBFkknCXNFUkYS7Hh9o9IZ_QJ9eIkyovPSed7oul1TGUYc~txS~Rgs94NcFJ9WkcOx1E4Uf48pvRz1pYxne1io3sFn97_bvLRXj1eZvgpbjSNIj33QTVMuMUGNmGHSCDFueNu4_whbgMUEUyb05desV0aELFu5hV5Q~25iVp0ZLwFT7JFTwWWNHrzy6QImFxlyzZEG0TJDKF_l~ghlpRi_jjVfaYdT6ZzYdqiB~0fL0BTi9wo8I_btgSK0TCRAcUKvlEY-.jpg
//media.inmobalia.com/imgV1/B8vEv5Xh8DZJ8zA8HsKlVQQovHvPS2nS1REiasNjjf37J7WfKOkiQxSIhRrnU2OBFkknCXNFUkYS7Hh9o9IZ_QJ9eIkyovPSed7oug7ilKfJKv91WetPToe5AGeprU5r87aV7RB64X2GV~UkO3sZYdie~MvMfUSXwfFP93dx2mqUkN524ftyEjJDsZQAIZijscW0LpWhZ9AogMeuoHG~~WcUqAPZ13bGe8UfgDi8it1B_WCIe_WI~5ECG~iAoNsGdQFZucoBRqARdWvfqGIL8flJqo74HjSemJ7S0BEgG9M8RX3Eklym1UdWNTH_cWnnJXY-.jpg
//media.inmobalia.com/imgV1/B8vEv5Xh8DZJ8zA8HsKlVQQovHvPS2nS1REiasNjjf37J7WfKOkiQxSIhRrnU2OBFkknCXNFUkYS7Hh9o9IZ_QJ9eIkyovPSed7ougkEXJ7qYeF_SCmQcCjvitymCVHYf0SRSW4jPt60dPqPFu2_ilQV88uFf5~atLMZMstU2ETZvZDnr1l54jHK11y5AtbnbrdR4RY_lRukm8fxS5QSNq5lDkmtvNc~DflZVT6hSadAIW0UAosnpEhJjAU2n2nSYk9R8O3UsPVMAMga~Gz4iZ~MfzJG50Na5~rugEurgm2~3pm2PsTUUUQl~NY_P4Wi2d0-.jpg
//media.inmobalia.com/imgV1/B8vEv5Xh8DZJ8zA8HsKlVQQovHvPS2nS1REiasNjjf37J7WfKOkiQxSIhRrnU2OBFkknCXNFUkYS7Hh9o9IZ_QJ9eIkyovPSed7oulvep63Ikd8tASgAquhYfucUxXqF0BCmPE_qrgUBwZ1Bm0FqRObIYtwotIUM6BDVlz4w4KN1InISgujkQR7PvcSJmVqrHSLK7mYkJaz0Yja6njPTaWJ7BulOMOTNzmFTp91DFQQ2HQWCe9a3d_g66~2xghFxHGw1oMO_oMNWZOXGGelR_E99LFr62msXondCVV4hupJSwkaTl9I87Cm1XavOO2cI8aw-.jpg
//media.inmobalia.com/imgV1/B8vEv5Xh8DZJ8zA8HsKlVQQovHvPS2nS1REiasNjjf37J7WfKOkiQxSIhRrnU2OBFkknCXNFUkYS7Hh9o9IZ_QJ9eIkyovPSed7ougkEU97EEkL4S9en2mScpk~TlVfX3c0GSrP3Lq8KwdNc7SU0OqUVtTyh8uixaEwX8U8bwMLzS3tdRggvTdrkrsd29_A3vaQOzjqMPNF7qmWS0onl6JTKGAnvzBLTCevT1GWCOBFxuRKR6bdwEGarfUt0GUURWLZHhFu9ZYzuwWkdzMA0wegkXUp6yvDot9tBC5~TFEU_WsHe6oNYz2gaqtGzwlU4pZA-.jpg
//media.inmobalia.com/imgV1/B8vEv5Xh8DZJ8zA8HsKlVQQovHvPS2nS1REiasNjjf37J7WfKOkiQxSIhRrnU2OBFkknCXNFUkYS7Hh9o9IZ_QJ9eIkyovPSed7oulh15IBqPe00fNH7NHwzYdGiVP4f8kpTF48wrooPV8CzwdJxz3NDQXbF8stNvrKCveVLo1w~Z8A5XFXyXczK9lkpzT8RFnxW714TqmkLyhtKvDdjJsA6pUoFWHAdkYdyCLvlbrz1MwHL~tePVQbsyiadWEg45zOhxd1VgYjXNVB0r295Hjq6xo_W94jvzsg2Rem44iHLxxTXon~dFCptzimxFAqIkgw-.jpg
//media.inmobalia.com/imgV1/B8vEv5Xh8DZJ8zA8HsKlVQQovHvPS2nS1REiasNjjf37J7WfKOkiQxSIhRrnU2OBFkknCXNFUkYS7Hh9o9IZ_QJ9eIkyovPSed7oulyHfbkwdR6UvgmqbfdwmWlUtXBSW68hHwNvv5yiesnp5JjcWwC___eZgdV8VrnTGvSWyHdDuRjc0aW7vej0mSmeLVbGdU2Rf8tFUf91SsApRAgf~vFSGqYKYkR1dMlT2bI9j30ttdheViQd~uEqPzPEF0NxPzM3pFhWTZ_lJVx7J77Fs22xrXzZnDg8ABnNqlonT1YJMX5s1oFmL9yfSAZmildJWrg-.jpg
//media.inmobalia.com/imgV1/B8vEv5Xh8DZJ8zA8HsKlVQQovHvPS2nS1REiasNjjf37J7WfKOkiQxSIhRrnU2OBFkknCXNFUkYS7Hh9o9IZ_QJ9eIkyovPSed7oul_gCR~zqC7Ouc3XXpaKDQjdCMGfKSL3USrMMvTUCibWcGW4ZwoF819ZfSI9hGltHkYY1DbtfVT5xMEyFLSdlWNsqrDOFYYcA3Duw10w_ggTRwP9NRCvXL_idI5BrYBmR~V11~jP0WBXuEvFdnbNxXbAkRoajQh4iilq4BftDaA3ixqpS~1P1xHzgOuyQ9iPvth9UfuZcC3TzmVUdsYpHZz8ZLjn_5o-.jpg
//media.inmobalia.com/imgV1/B8vEv5Xh8DZJ8zA8HsKlVQQovHvPS2nS1REiasNjjf37J7WfKOkiQxSIhRrnU2OBFkknCXNFUkYS7Hh9o9IZ_QJ9eIkyovPSed7ougvlOrHkwzVByie4dAdJSSdhFJRsEr1bfQod_DFcw0OgjZFHV79zbnGm23QvRAgYSvWlMJgW08k7DhRIrhW0XVITAeQrGpjknU5EDJMRPPoDY2xXoGAAEPDtgEMydqvS1cL8ToVpbX6ibkSF2FQst2EJy~9YE9H_cDJZTD1mOGsXASE7_cHOhIP500WTWHKkVRq~44fytPHRCE6txpoOVnupJzOnGl4-.jpg
//media.inmobalia.com/imgV1/B8vEv5Xh8DZJ8zA8HsKlVQQovHvPS2nS1REiasNjjf37J7WfKOkiQxSIhRrnU2OBFkknCXNFUkYS7Hh9o9IZ_QJ9eIkyovPSed7ougzVoT0PLvByRXCMvSx5paGmNdebhoeZ9DG6Rna5t82ODEvhckXc~Xl148GmnXdrQqz8hmhFTPD58FpkYruvVsJWSSEsXKYUyNW6F38nUgh0MZzlPiLpcgTE_x3Ue9EukniS~Ws9Q07HyHBpP12UMn~ui4TZ0c6Fq8VVa5LXIVThadC5TgUvdD8s9ql_auhhGKu90QQPiRTsJX~JovqnSxsADiZm0KQ-.jpg
Price

298.000 €

Ref.

5114

bedrooms

2

bathrooms

2

Built

150 m²

Plot

77 m²
Apartment in La Resina Golf, Estepona
This is a new off plan development in a unique location close to Estepona and Marbella. This exclusive project features just 34 contemporary apartments and penthouses built in a unique peaceful location combining the beauty of nature with cutting edge architecture.
It is laid out in 5 individual buildings providing:
• 2-3 Bedrooms
• 2-3 Bathrooms
• 83m2 – 127m2 built
• 32m2 – 220m2 terraces
• 43m2 – 105m2 private gardens
• Underground parking
• Distinctive shaped infinity pool
• Beautiful tropical gardens
• Lush green forest surrounding
Offering stunning new apartments which are all South facing with unobstructed views across a beautiful natural valley and protected forest area and sea views from the upper levels.
All of the apartments have wide open terraces with unique wrap around pergolas and natural stone elements incorporated into the design to enhance the picturesque natural surroundings.
Features
• Cutting edge contemporary design
• Open plan spacious interiors with floor to ceiling sliding glass doors
• Generous terraces with beautiful unobstructed views
• Hot and cold air conditioning throughout
• Premium porcelain flooring
• Floor to ceiling sliding glass doors connecting interior and exteriors
• Fully fitted luxury kitchens with Bosch Appliances included
• Fitted bathrooms with high quality sanitary-ware and fittings included
• Secure underground parking and store rooms included
In The Heart of the
Costa del Sol
Sprawling natural greenland
• Neighbours La Resina Golf & Country Club
• 5km to the beach
• 7km to Puro Beach Club
• 10 minutes drive to Estepona
• 15 minutes drive to world famous Puerto Banús
• 20 minutes drive to central Marbella
• 45 minutes drive to Malaga Airport
• 45 minutes drive to Gibraltar Airport
Features
Fully fitted kitchen
Utility room
Double glazing
Brand new
Dining room
Private terrace
Living room
Sea view
Country view
Mountain view
Golf view
Fitted wardrobes
Gated community
Air conditioning
Lift
Pool view
Panoramic view
Close to Golf
Similar Properties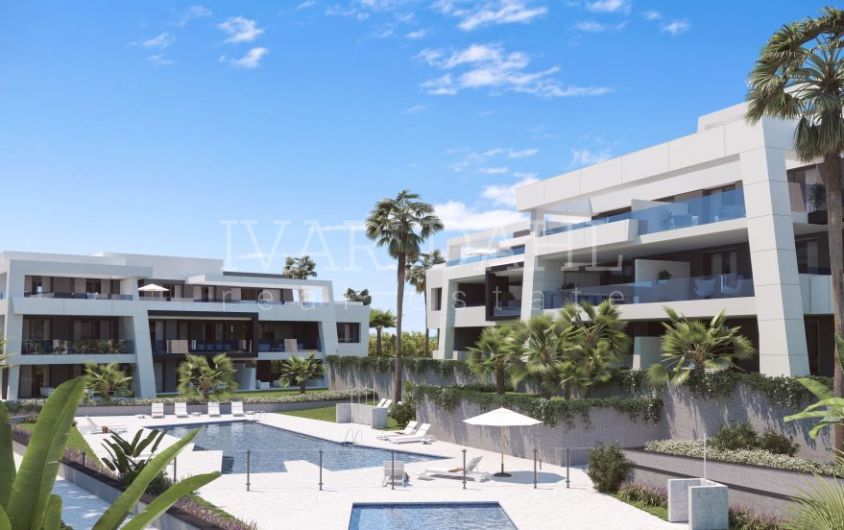 The new complex is a stunning masterplan of 281 modern apartments and penthouses set amidst ample green outdoor areas, social club, gym and various swimming pools and complemented by golf membership of La ...
2

bedrooms

2

bathrooms

98m²

built

33m²

terrace
Estepona, new luxury modern style apartments in a beautiful setting. Luxury modern apartments that provide style, comfort and up-to-date luxuries, close to amenities, nature and golf course. Selected gated ...
2

bedrooms

2

bathrooms

132m²

built

47m²

plot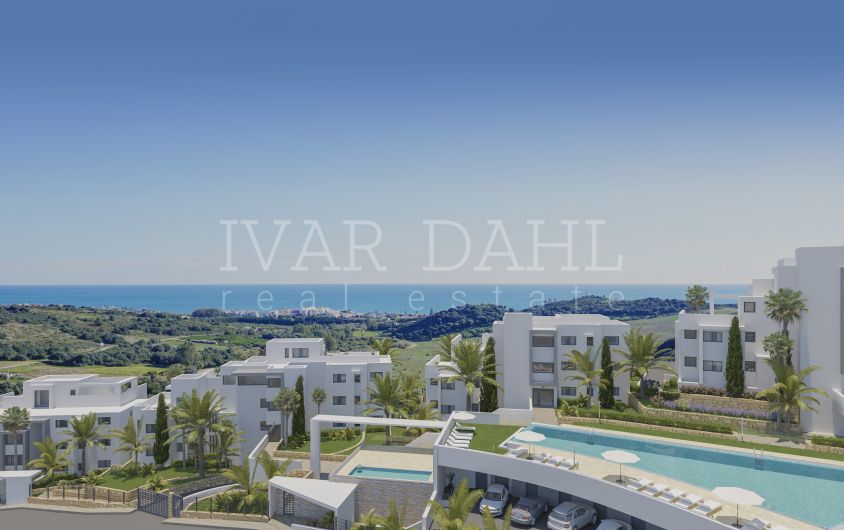 Apartment for sale in Estepona Golf, Estepona with 2 bedrooms and 2 bathrooms. Regarding property dimensions, it has 114.5 m² built, 60.61 m² plot, 88.36 m² interior and 25.9 m² terrace. Has the following ...
2

bedrooms

2

bathrooms

115m²

built

61m²

plot