Developments in Marbella and Surrounding Area
Ivar Dahl has a long tradition of working with leading real estate developers on the Costa del Sol as well as both private and corporate investors, so in addition to a first-class selection of resale properties across the greater Marbella area we also have access to the best of new developments on this coast.
These newly built and off-plan properties include the most attractive new beachfront and frontline golf apartments and villas for sale in Marbella, as well as exclusive modern gated communities complete with 24-hour security, spa, concierge services, landscaped gardens and in some cases even private parkland areas.
We pride ourselves on understanding exactly what our clients want from their Marbella property, so our offering is fully up to date – offering quality, contemporary design, the latest luxuries and good value in top locations. View our listing of modern Marbella developments or contact us with your specific property requirements.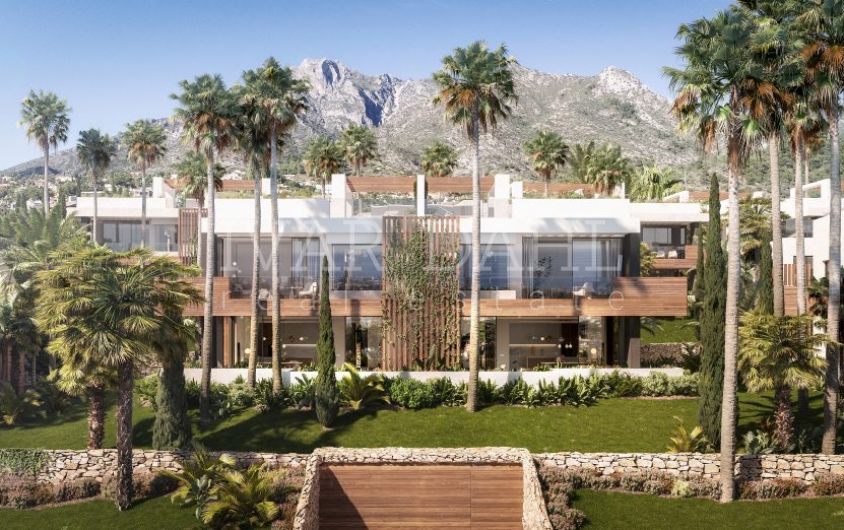 THE CROWN JEWEL OF SIERRA BLANCAOn a privileged site with spectacular views of the Mediterranean, this is a dream come true. Just above Marbella's world famous Golden Mile and situated at the foot of the ...
GM005

from 1.550.000 € to 1.980.000 €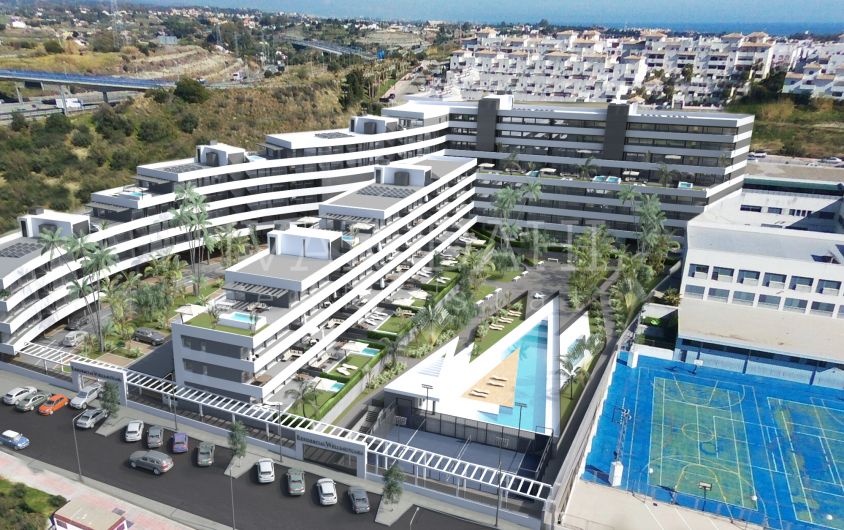 Development of 110 homes located in Estepona center, next to Schools, Health Center and Sports Center. There are all kind of amenities in the surroundings. Possible to walk to the beach. The complex has a ...
E037

from 149.000 € to 360.000 €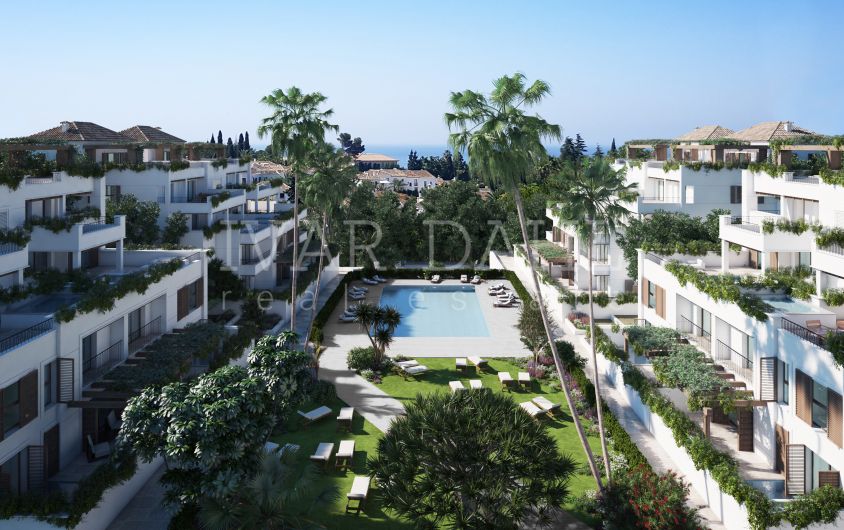 A complex of lush gardens, 4 swimming pools, social club, 24 hour security and an exceptional maintenance service with even the possibility to access to have amenities such as cleaning service and ...
GM004

from 790.000 € to 1.900.000 €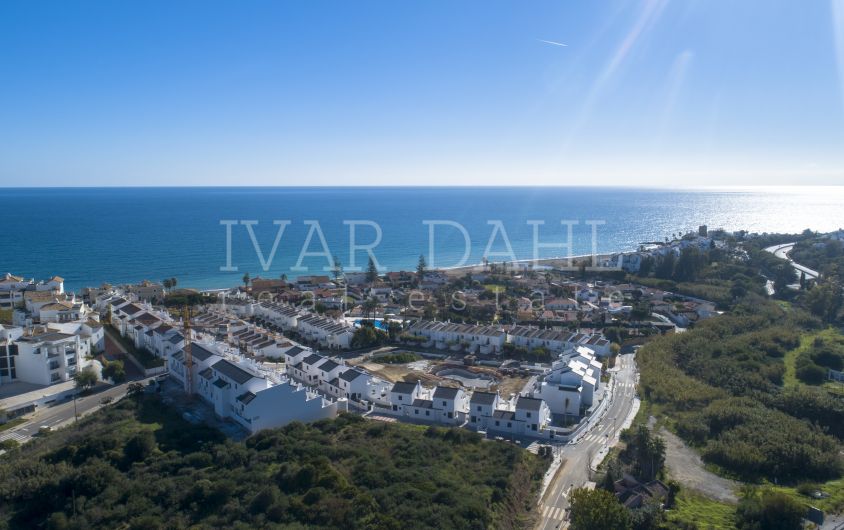 Placed in a strategic enclave, this residential complex situates in a quiet place next to Estepona, just 30 minutes from the Gibraltar airport and 20 minutes from Marbella.It has the privilege of being one of ...
E036

from 198.500 € to 312.000 €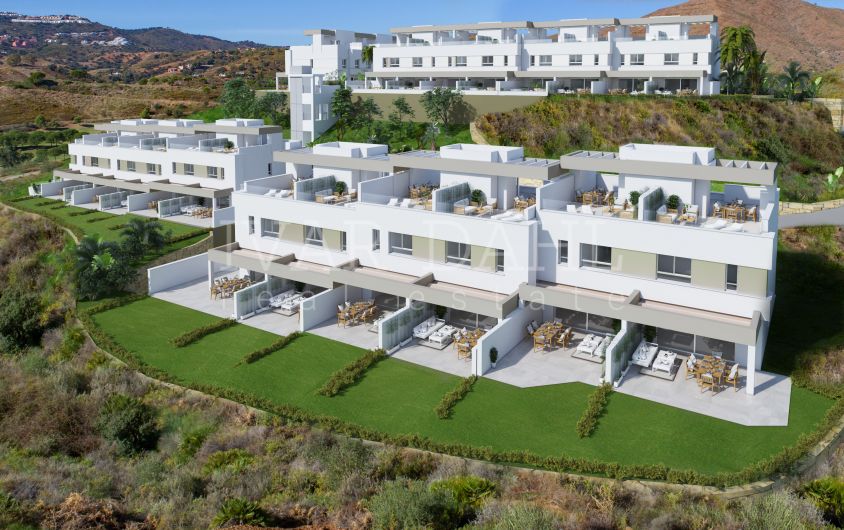 This is a new project in La Cala Resort formed by 40 spacious townhouses in front line golf position with panoramic views of the resort. The homes are distributed over 3 levels in a private gated community ...
LC010

from 515.000 € to 515.000 €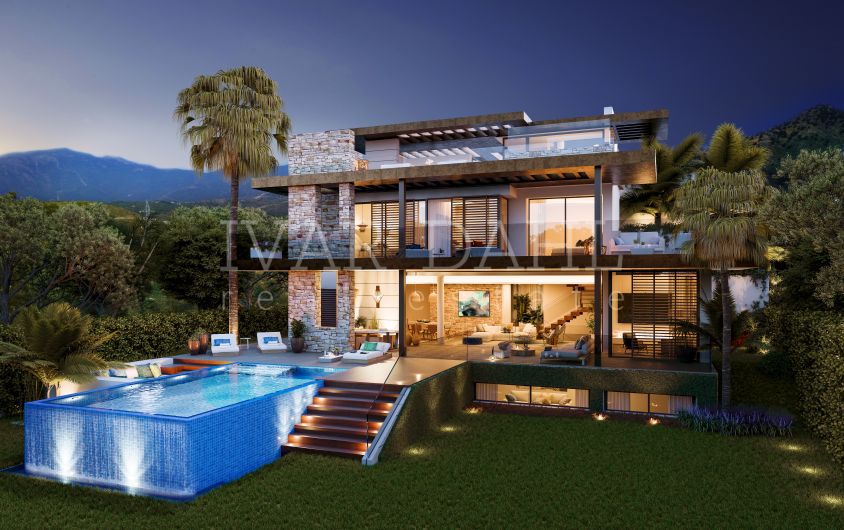 This new Villa project has the BREEAM certification for building sustainability, the highest accolade in the world. Respect for our planet's limited resources. Enjoy its more than 5,000 m² of landscaped ...
B009

from 1.190.000 € to 1.490.000 €